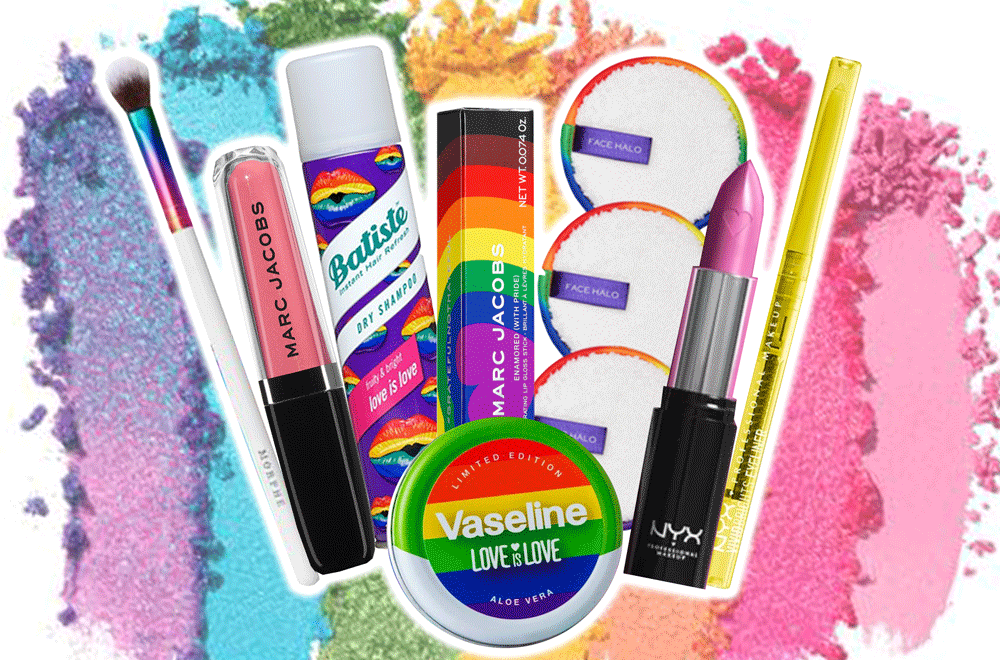 The middle of June is just around the corner. We know, where has the time gone? And despite COVID-19 pressing the pause button on all Pride events and parades, it has not stopped the rest of us from carrying on the rainbow celebrations!
While we are all doing our bit to support the LGBTQ+ community, each year the beauty industry goes above and beyond to show their love for equality. Whether that be a new line of Pride products, giving their staple lip gloss a rainbow revamp, or donating to charities, the beauty community never lets us down.
So, to grow the support and celebrate Pride, shop some of our favourite Pride edition products we've selected at Voir. We'll race you to it!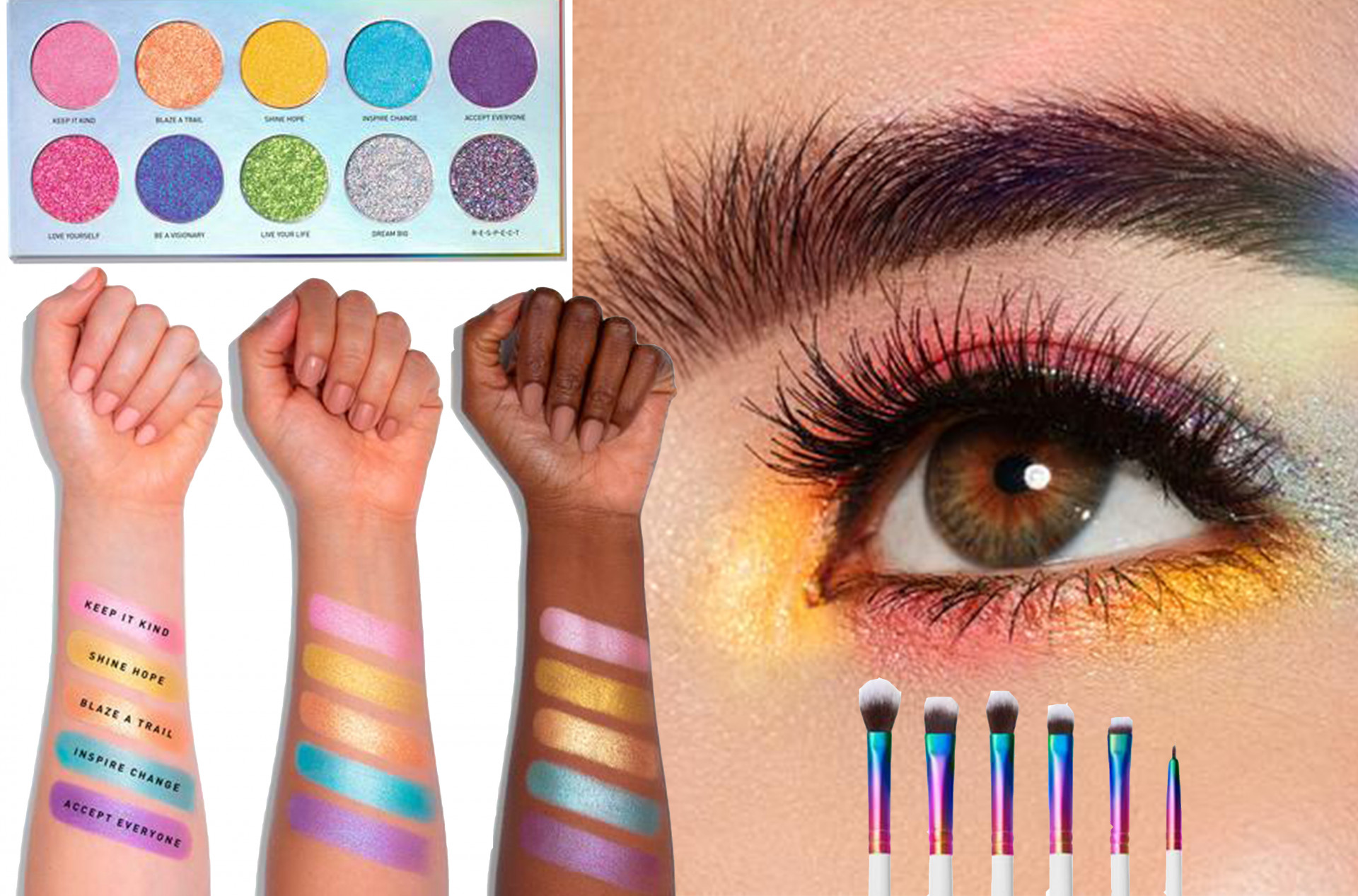 Morphe: Free to Be Collection
Not only has Morphe given us real makeup inspo of late, but it is also paving the way forward in supporting those in the LGBTQ+ community.
To celebrate Pride, Morphe released a limited-edition 'Free to Be' collection. The line, which you can buy right now, includes an eye shadow palette (of course, featuring a range of classic Pride shades), brush collection and lip gloss.
And to make the launch all the more important, they announced that 100% of the proceeds will be given to GLSEN; an organisation helping to ensure safe education environments for queer and trans children. Time to get shopping.
Shop the entire collection here
Vaseline
Vaseline have even done their bit to sprinkle a bit of Pride onto their classic petroleum jelly balm and has been made in partnership with Switchboard. A helpline which offers support for those in the LGBTQ+ community.
However, you'll have to hold your horses on this one. It won't be launched until the 15th June 2020. Sorry about that!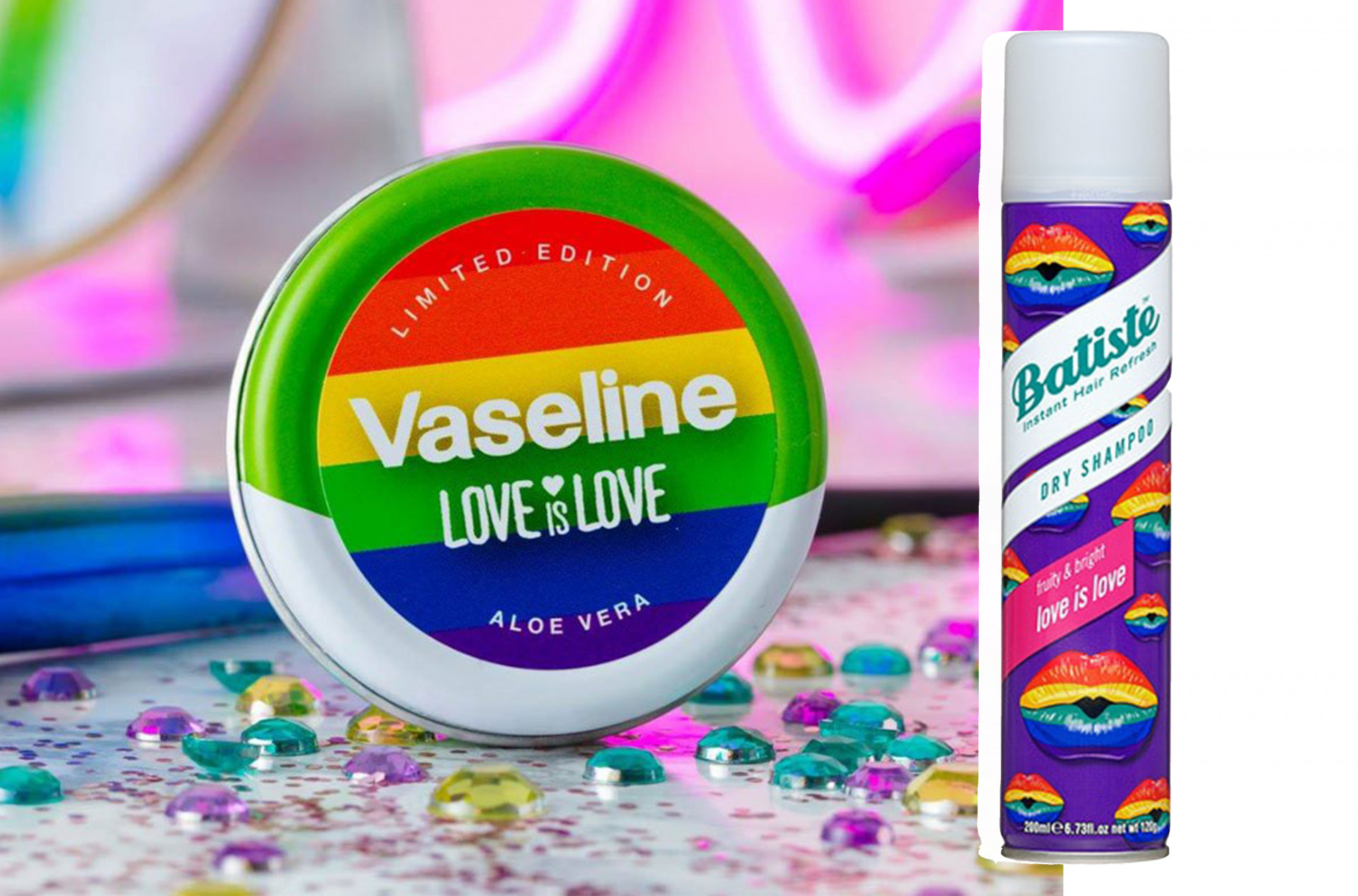 Batiste Love is Love Dry Shampoo
If we weren't feeling the love already, we are now. Batiste revamped their popular dry shampoo in honour of Pride 2020 and launched a 'Love is Love' special edition. Of course, smelling as good as always with a fruity and floral fragrance.
Not only have will it leave you with proud looking hair, Batiste have also pledged that £30,000 will be donated to the LGBT foundation. Can it get better?
Check it out here
NYX
To celebrate Pride 2020, NYX have launched three new Pride products to mark the occasion, including an Ultimate Shadow Palette, Vivid Bright's Eyeliner and Shout loud Lipstick. As you may have guessed, all in true Pride shades. These are going straight into our basket.
NYX have always stood tall for the LGBTQ+ community in saying 'We believe in equality for all.' So, their campaign doesn't just last the month of June but strives for more! The campaign will run until Pride 2021 to help train and educate the public on how to be an LGBTQ+ ally.
Go on, check out the products here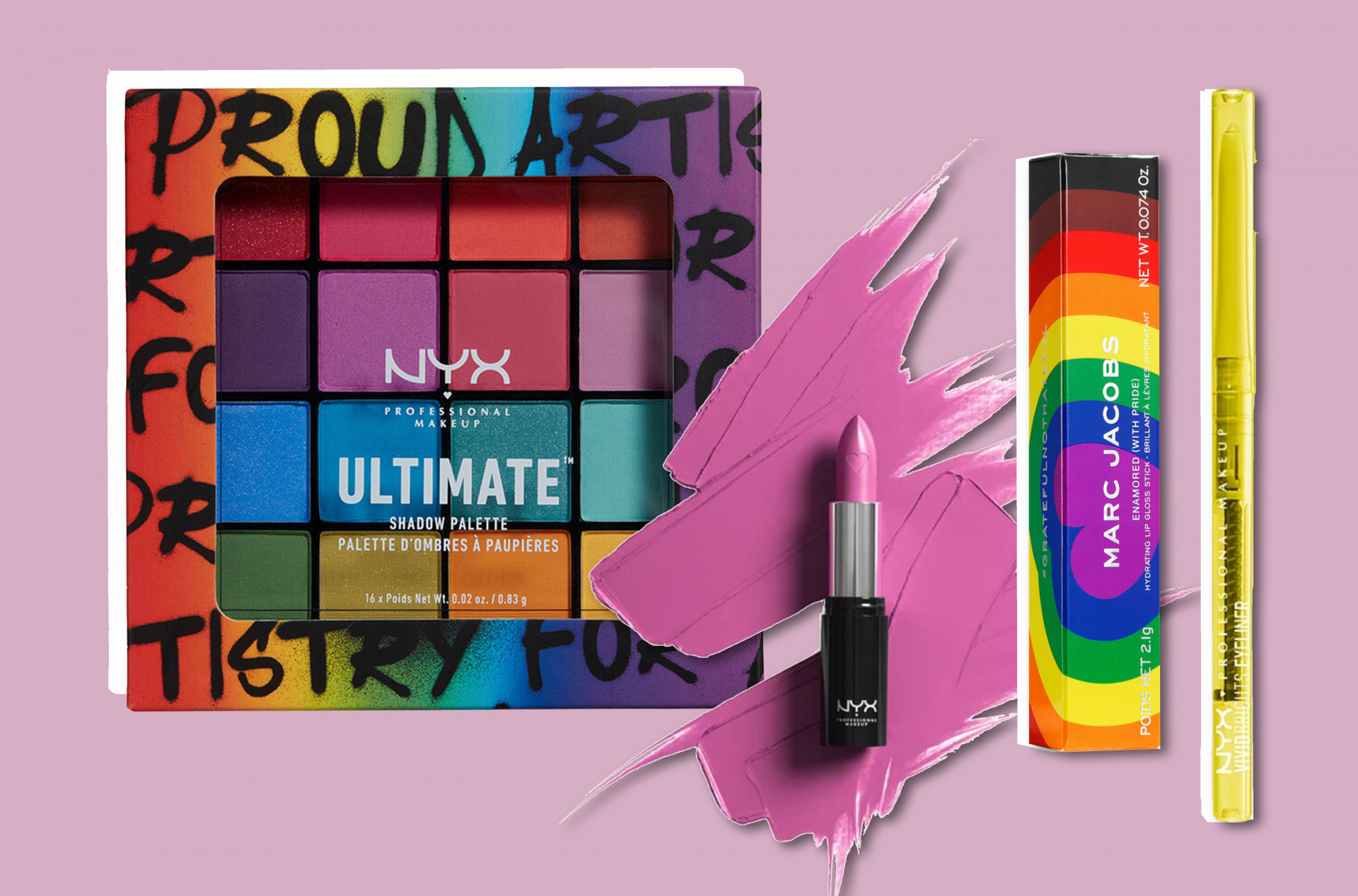 Marc Jacobs: Beauty Enamoured Hydrating Lip Gloss Stick
Marc Jacobs have unleashed their Pride onto their own cult Enamoured Hydrating Lip Gloss Stick. It features one of five glossy shades and is housed in a special edition rainbow box. Now if that doesn't scream Pride, we don't know what will.
Better yet, Marc Jacobs are donating $10,000 to Sage, a non-profit who support older members of the LGBTQ+ community and $10,000 to Le Refuge in France which helps to prevent the suicide of victims of homophobia and transphobia.
Shop the gloss here
Face Halo: Love is Love
'Love yourself, love each other, love the environment' is Face Halo's motto. And we couldn't agree more! Face Halo have only gone and dressed up their microfibre face clothes (500 single-use make-up remover wipes) with a rainbow trim to support the community!
Not only is the brand environmentally friendly, but are donating 5% of the profits to The Treavor Project in supporting Black LGBTQ+ youth. Round of applause everyone.
Shop the product here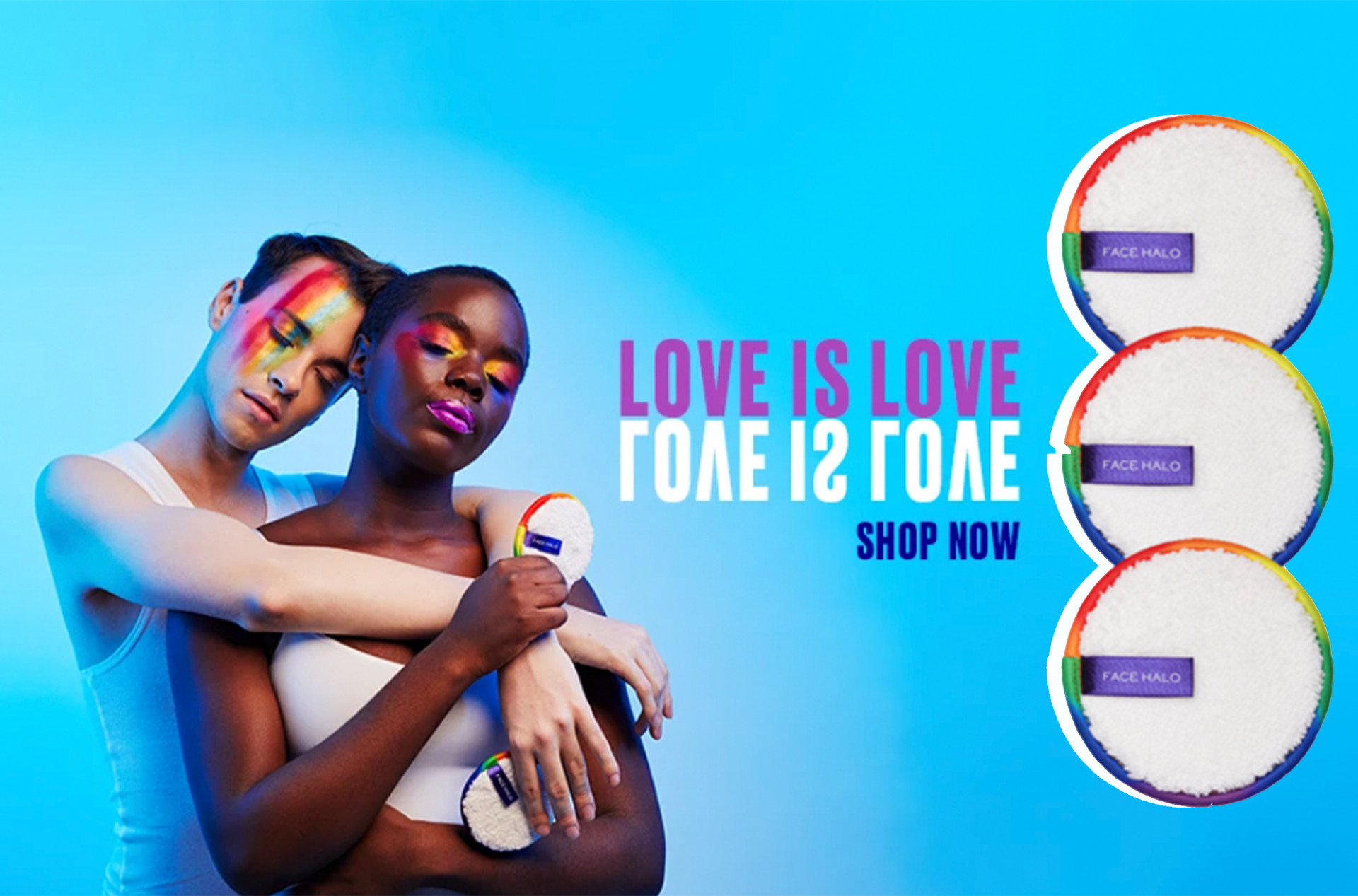 Words by Clare Stephenson
Graphics by Katie Janes
, , , , , , , , , , , , , , ,