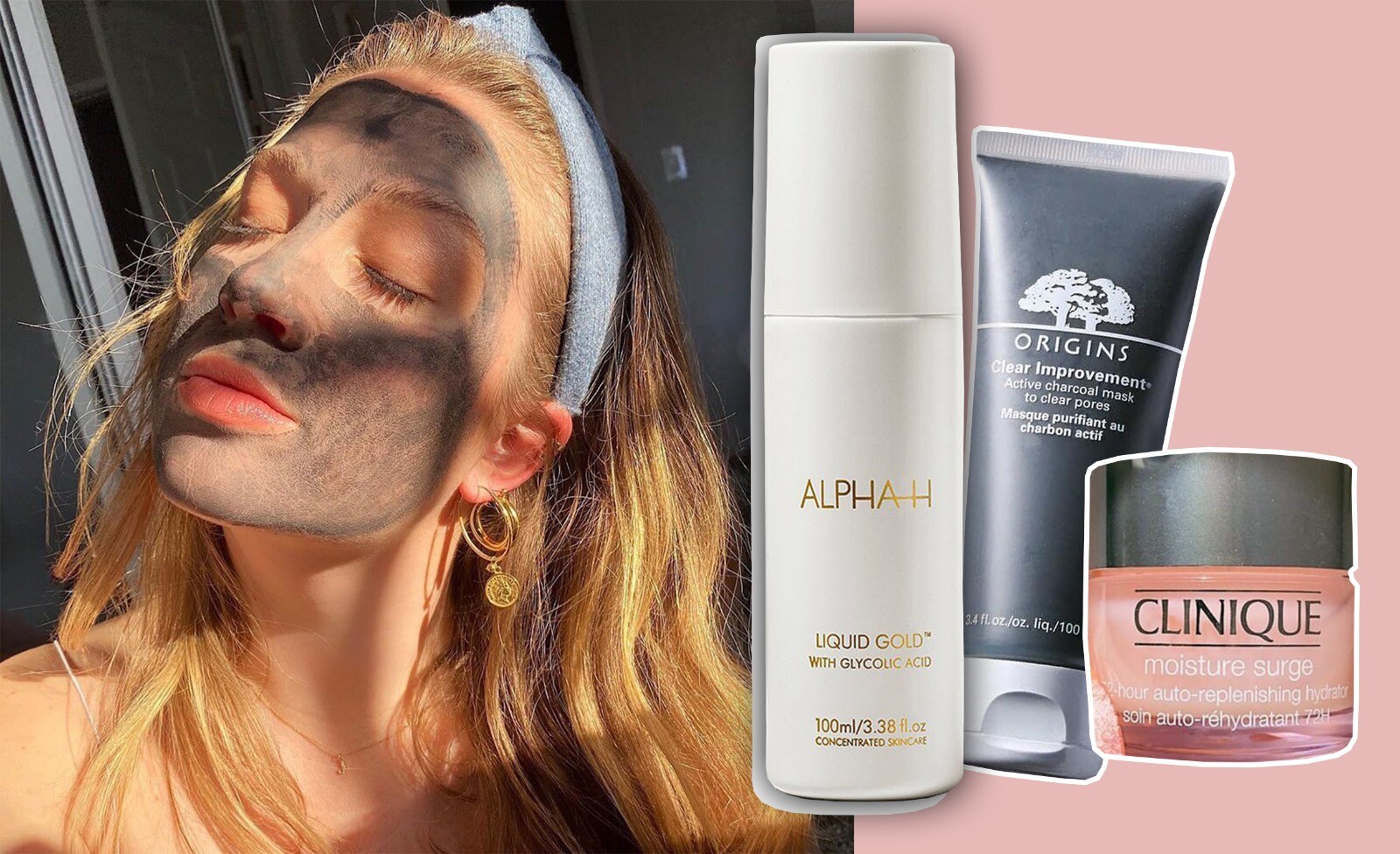 Wearing a mask on the regular is now a part of our day to day existence– but that doesn't mean that mask-acne has to be.
There are a few things you can do before your skincare regime even starts to help prevent mask-acne: making sure you wash out your mask (if it's reusable) each night is a great step to prevent bacteria transferring to your skin. Couple that with refraining from chucking your mask in a back pocket or loose in your bag – where it can come into contact with more bacteria – and you're already on the right track.
When it comes to your skincare products, you want to make sure you are clearing away any acne-causing bacteria while treating your skin sensitively to reduce any inflammation. So, these are our top picks to help you do just that:
Cleanser
La Roche Posay Effaclar Purifying Foaming Gel Cleanser for Oily Skin
£12.50 for 200ml
The friction from the mask is likely to cause an influx in your skin's sensitivity, so start off your routine will a gentle, foaming cleanser. Something like 'La Roche Posay's Effaclar Purifying Foaming Gel Cleanser for Oily Skin' will do the trick. This will remove any build-up of oil and dirt, while still being very gentle on the skin. It is also alcohol-free, so it won't dry out the skin.
Exfoliator
£33.50 for 100ml
Next step: exfoliate. There is an array of choices in this department – but a chemical exfoliant rather than a physical one will prevent further irritation while still giving you a deep clean. Our pick is Alpha H's 'Liquid Gold': sweep over clean skin a few nights a week, and the glycolic acid will prevent breakouts while giving you a fresh-faced glow by morning.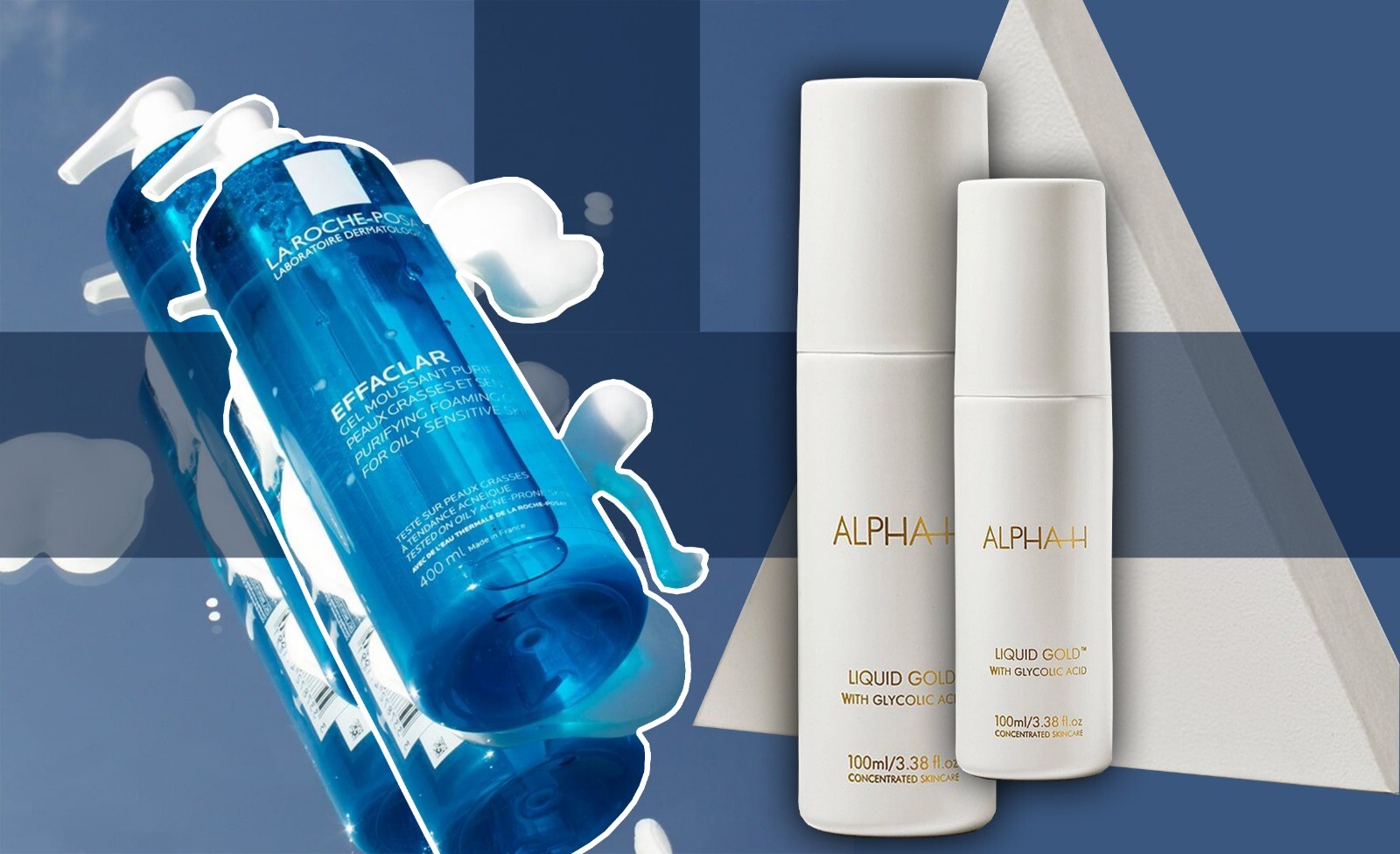 SPF
Kiehls Ultra Light Daily UV Defence Aqua Gel
£29.00 for 30ml
Just remember to use an SPF whenever you are exfoliating – our pick is Kiehls' 'Ultra Light Daily UV Defence Aqua Gel'. Its non-comedogenic – meaning it won't clog the skin – and it's SPF 50, so will keep you protected. (Using an SPF also prevents acne-scarring!)
Moisturiser
£25.00 for 30ml
A lot of people skip moisturiser when trying to combat breakouts in a bid to keep oil at bay, but this often just makes matters worse. If you dry out the skin too much, it can cause oil production to go into over-drive and cause more clogging of pores. Go for a non-oil-based moisturiser, avoiding anything that could sit heavy on the skin. Clinique's 'moisture surge' is a water-based gel-cream, that sinks into the skin instantly, leaving it hydrated and plumped.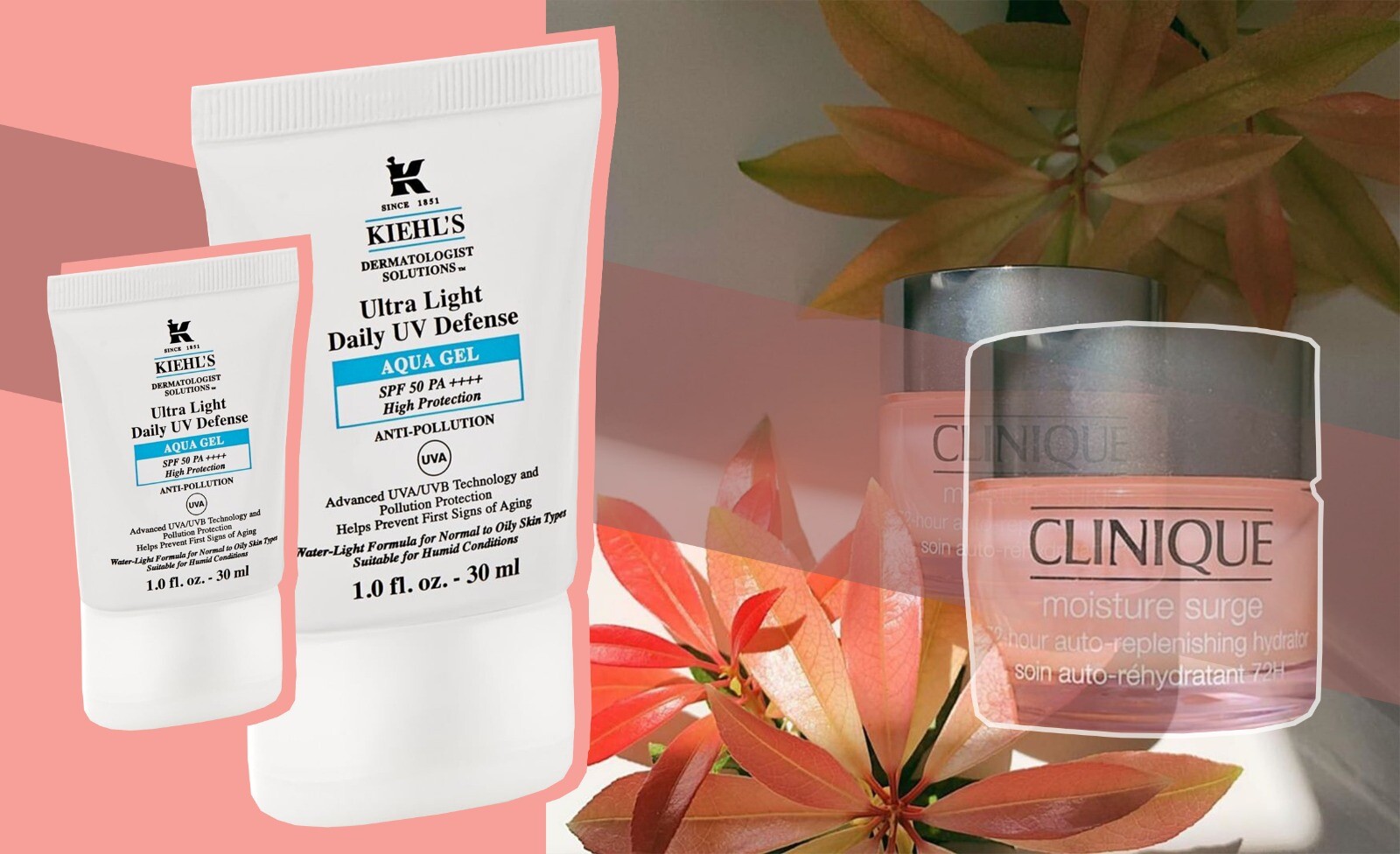 Mask
£22.00 for 75ml
Adding a mask into your skincare routine once a week will give your skin a chance to completely reset. A charcoal mask is a must-have for an anti-acne regime – charcoal will draw out impurities in the skin, de-clogging your pores, and diminishing your blemishes. Origins' 'Active Charcoal Mask' does just this, with added White China Clay to absorb environmental toxins.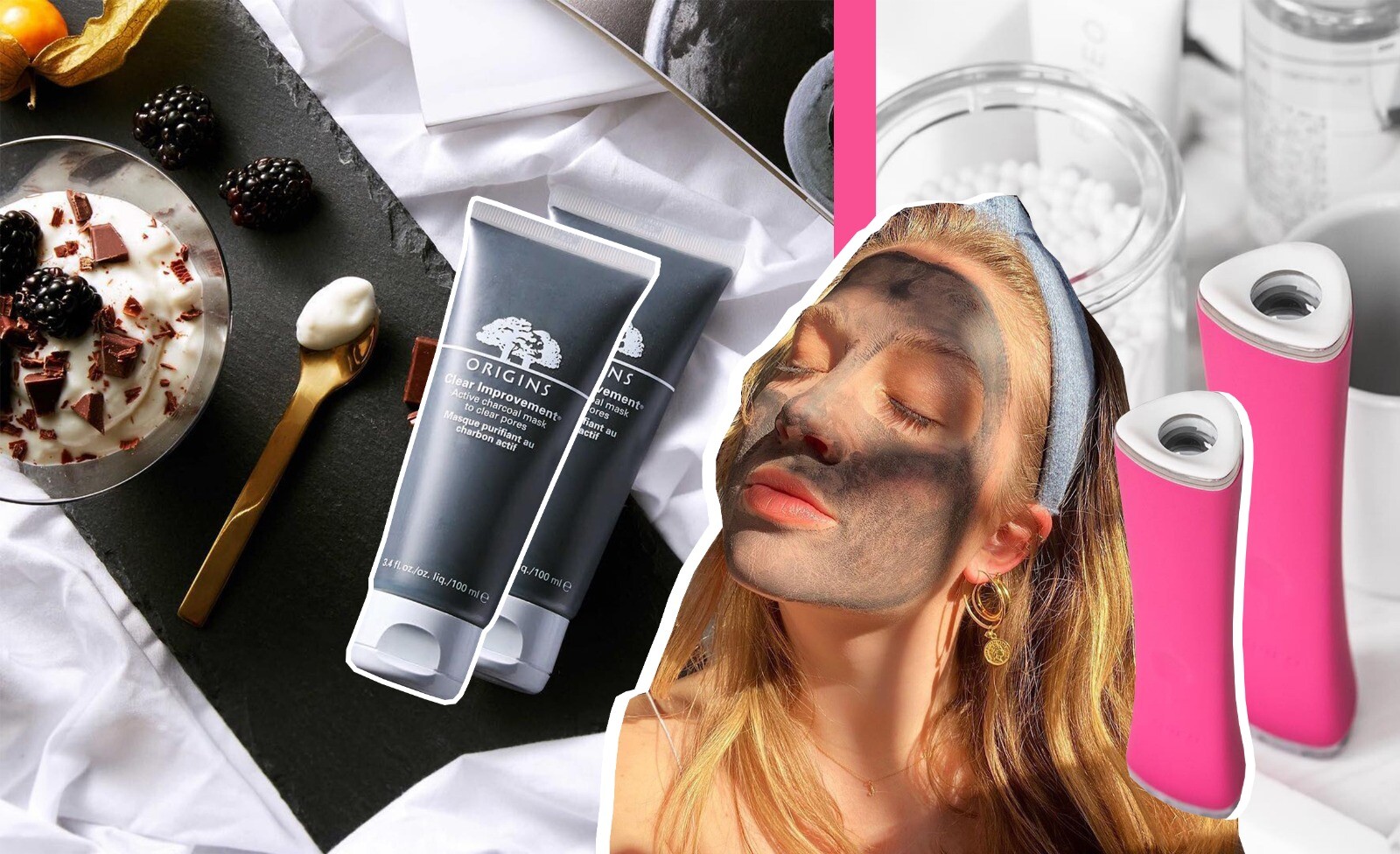 Targeted Treatments
£16.00 for 10ml
To really go the extra mile and target specific breakouts, you can use a topical treatment like origins' 'Super Spot Remover' and apply it directly onto any breakouts. It uses salicylic acid – another great spot-fighting ingredient – to help to eliminate acne and prevent any future breakouts.
£129.00
Our final pick for fighting mask-acne is Foreo's 'Espalda' – an acne treatment pen that uses blue LED light and T-Sonic pulsations to destroy acne-causing bacteria on the skin without causing any irritation or dryness. This one is slightly higher in price range – but it's a pioneer of future anti-acne treatments, combining high-end skincare with new technologies, and is the cherry on top of our mask-acne fighting regime.
Words by Allegra Campbell Boreham
Graphics by Georgia Walters