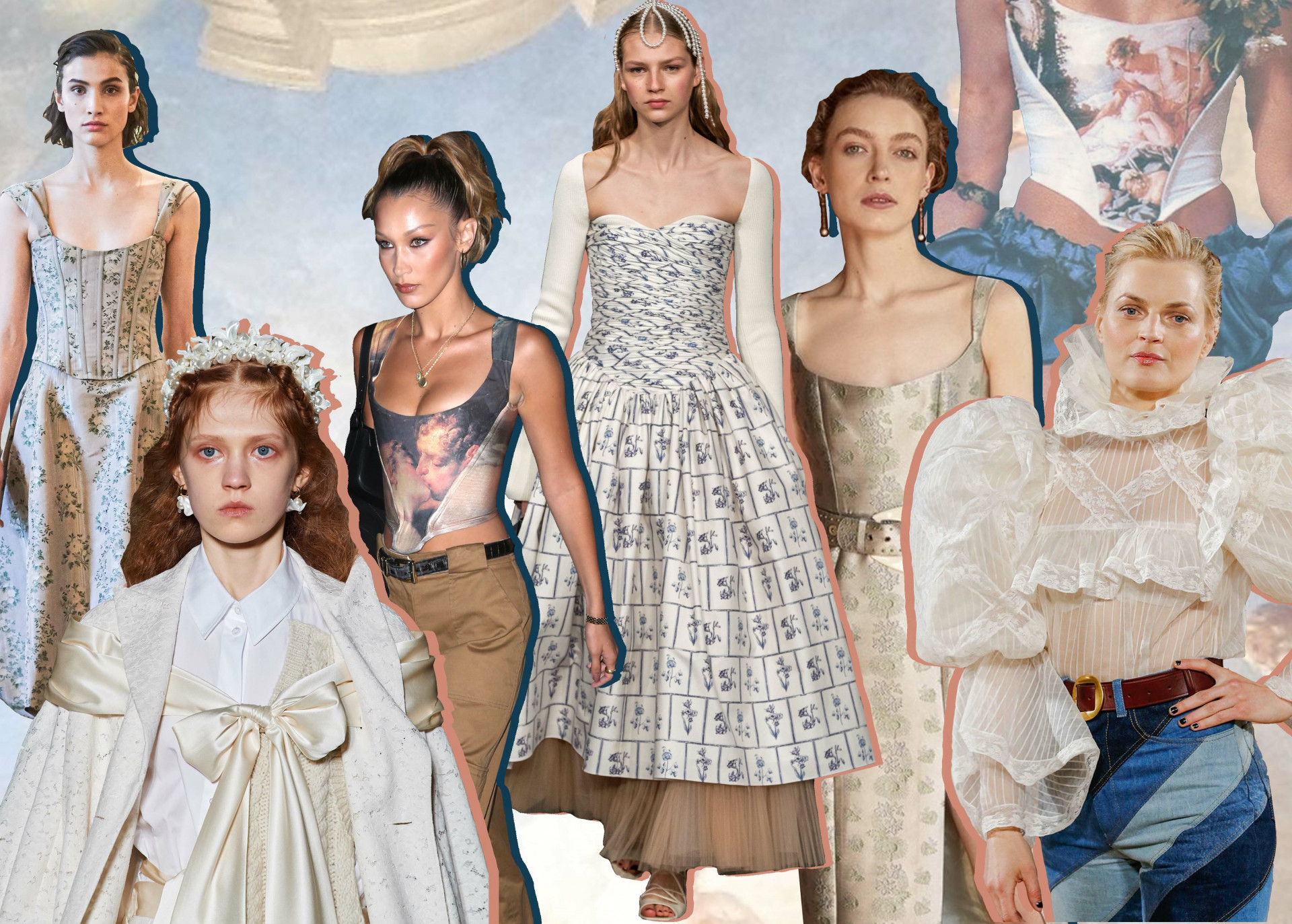 If you've recently found yourself struck by a desire to regularly swathe yourself in lashings of pearls, velvet and brocade, or with a healthy appreciation for puff sleeves, romantic necklines and jacquard ballgowns, then you're not alone – Renaissance-era dressing is having a moment right now. Thanks to the preponderance of that giant-collared Ganni shirt, it's safe to say that we're experiencing a period of white-blouse mania, whereby fanciful iterations of Shakespearean-inspired blouses and lacy, ruffled confections are firmly entrenched in the season's repertoire of must-have wardrobe items. The runways, too, in recent seasons have witnessed an inundation of 16th-century-inspired attire, with designers presenting collections in ode to all things Renaissance.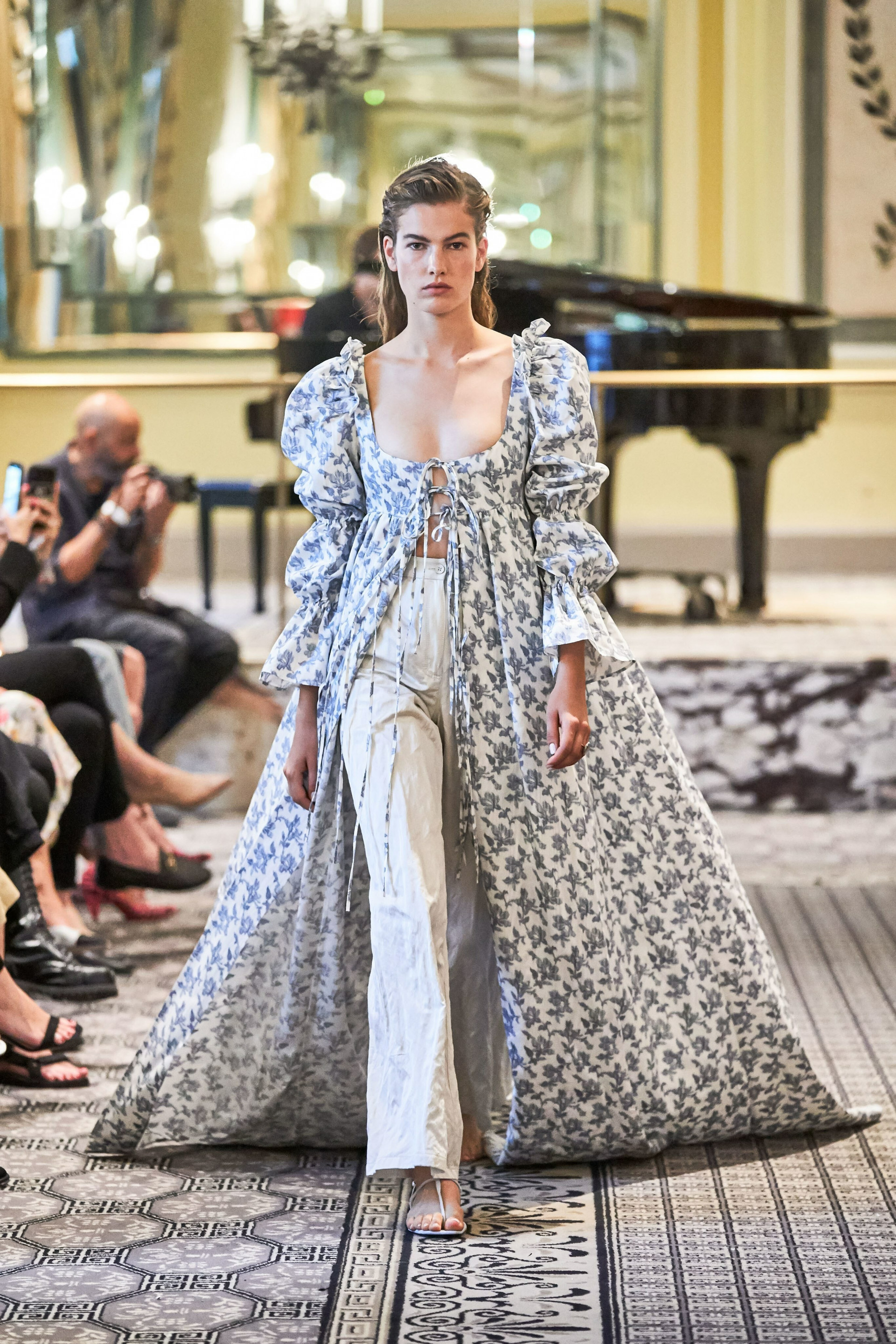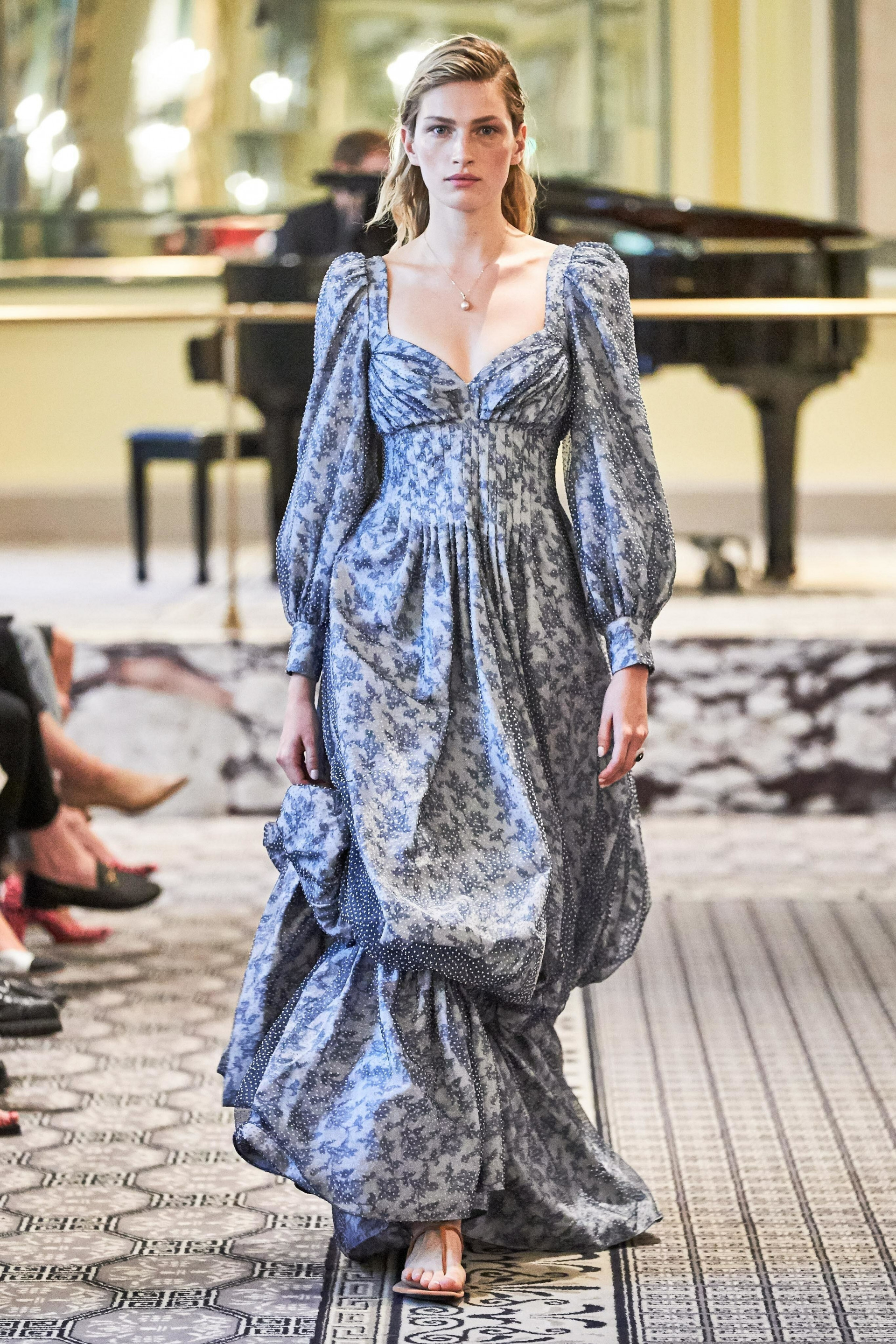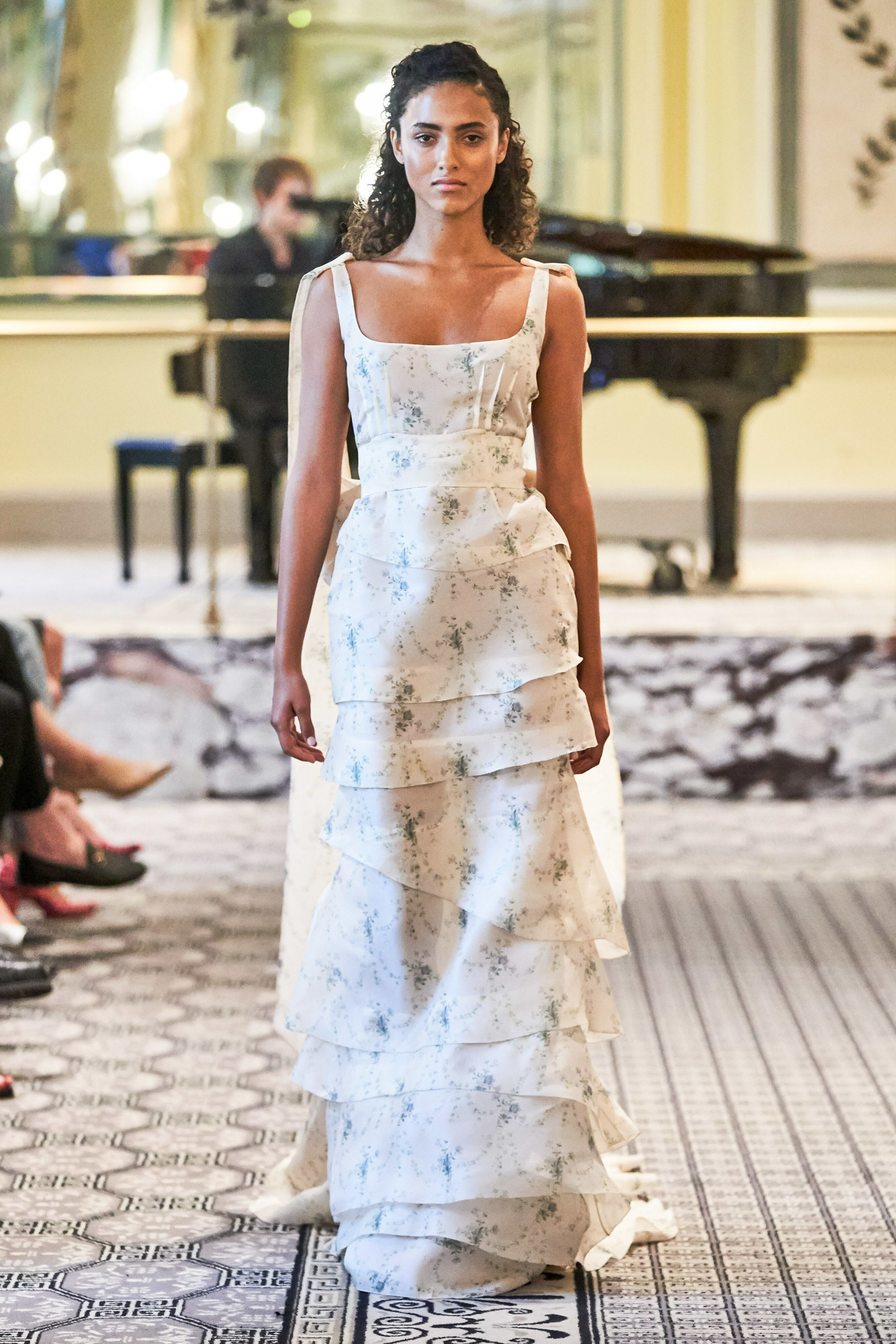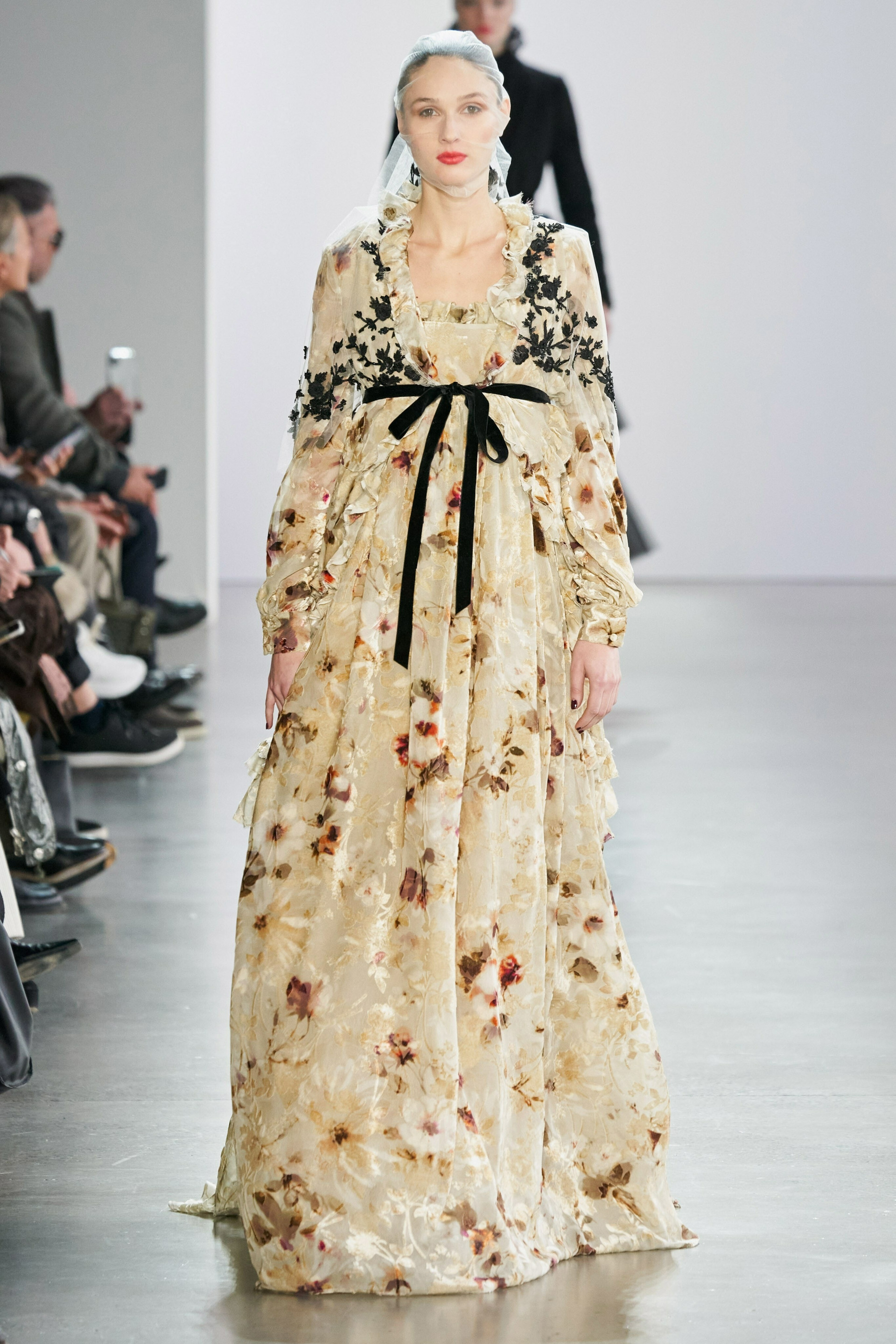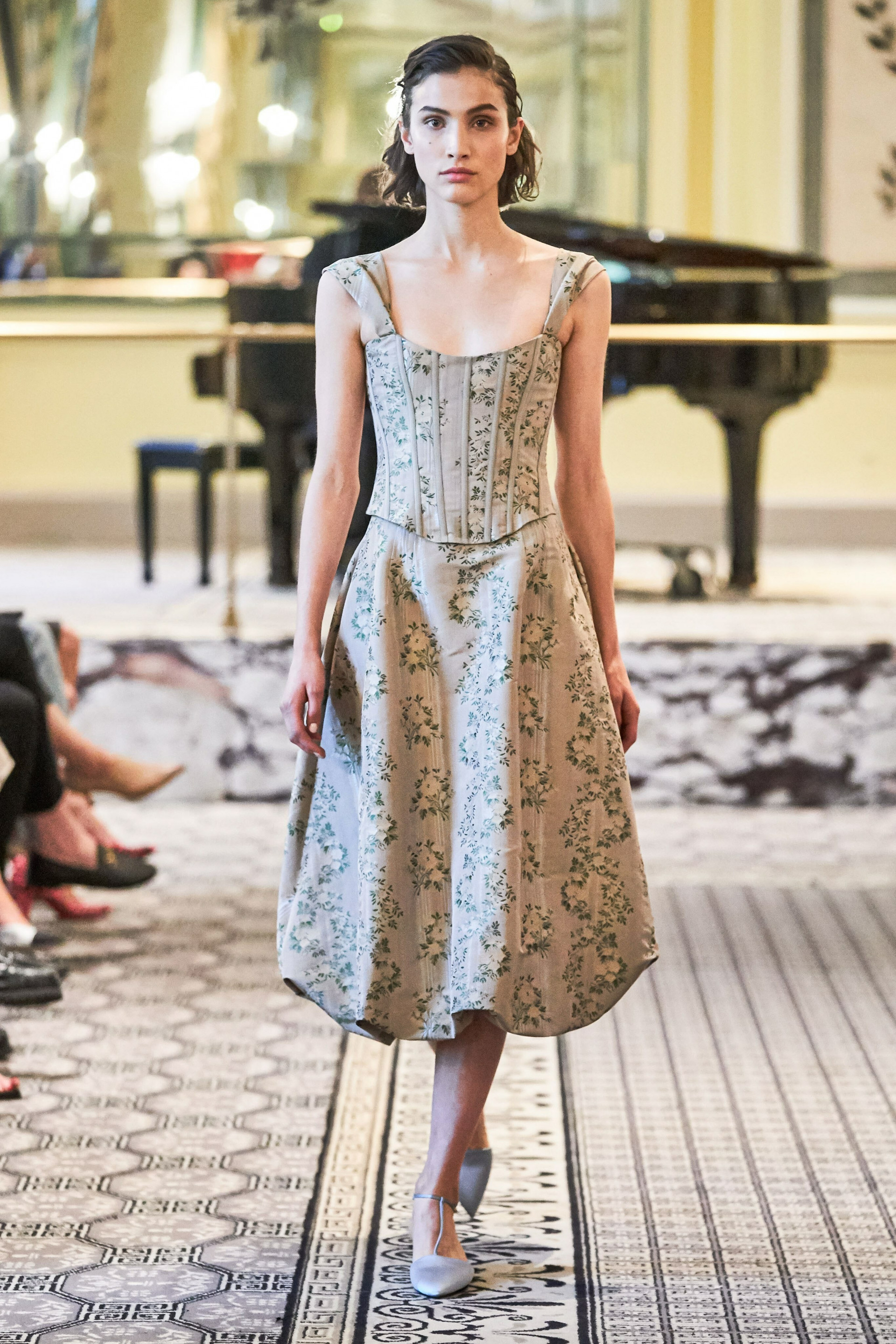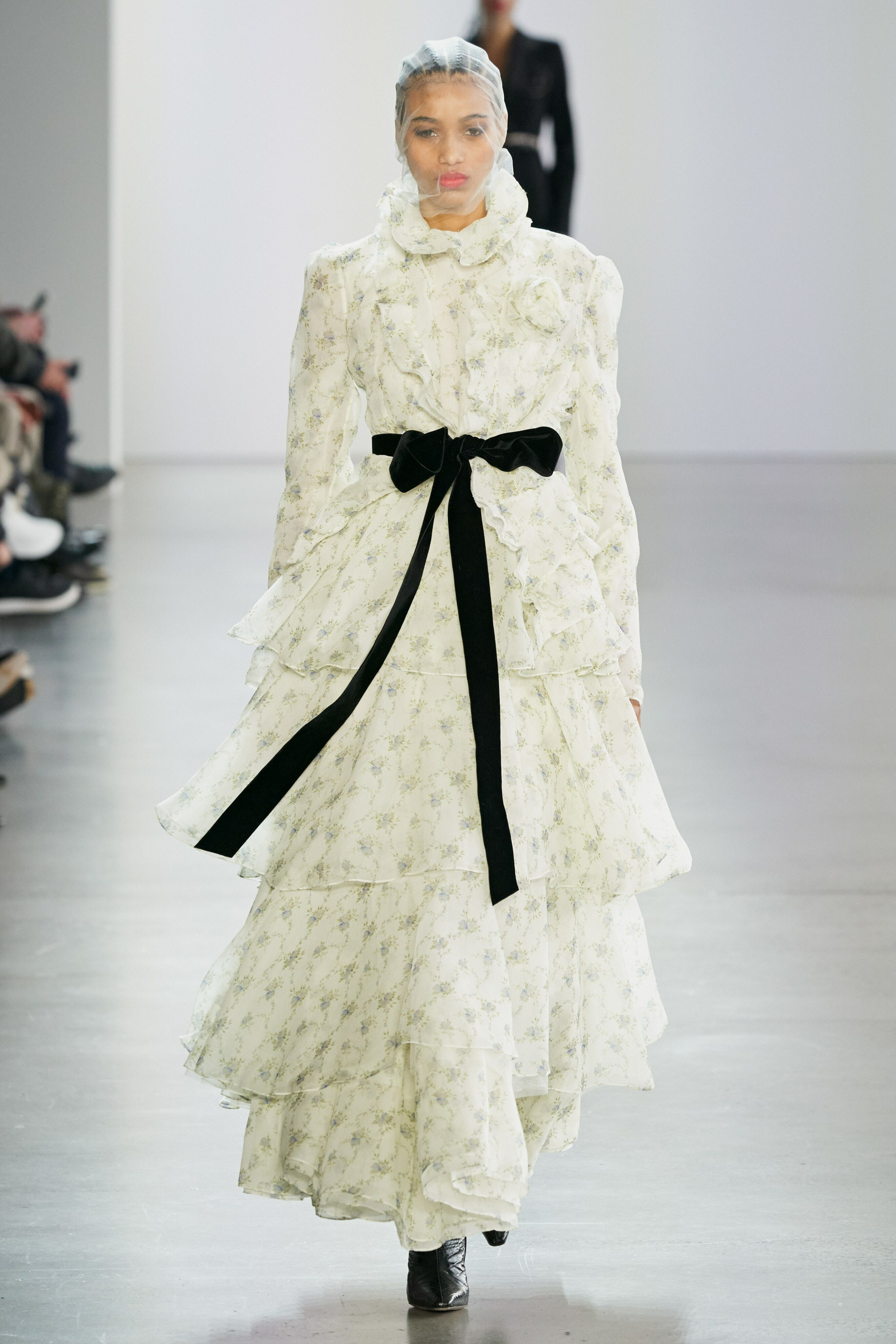 Brock SS20 and AW20
Sometimes when present happenings and goings on feel unsettling – say, amidst a period of political, social or environmental uncertainty – we, as a society, have a collective desire to look to the past as a way of resisting or escaping the realities of the present. Nowhere is this tendency more pervasive than in fashion, where trends and collections are defined by the decades or eras that they mirror, where designers use clothes as a means of transportation to carry us back to the past. Myriad designers have offered a reflection on this cultural zeitgeist of nostalgia, harking back to times past and decades, or centuries, gone by, serving up skirtfuls of whimsical escapism in a bid to ease the bitterness of the present. Not a season goes by without a sartorial reference to '90s grunge or '70s boho-chic, as nostalgia for not-so-distant decades spills out from celebrity throwback photos and vintage relics from previous generations' wardrobes.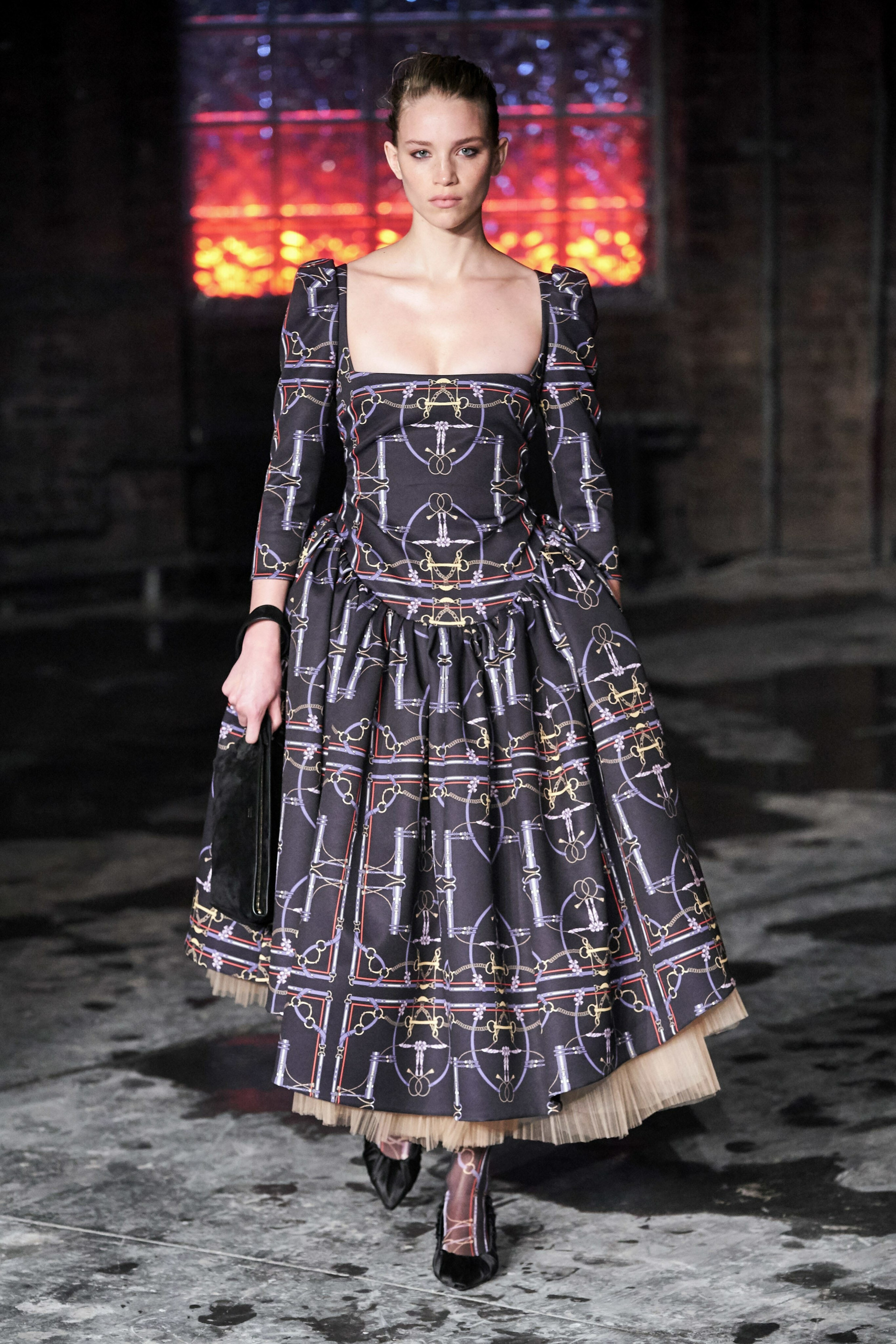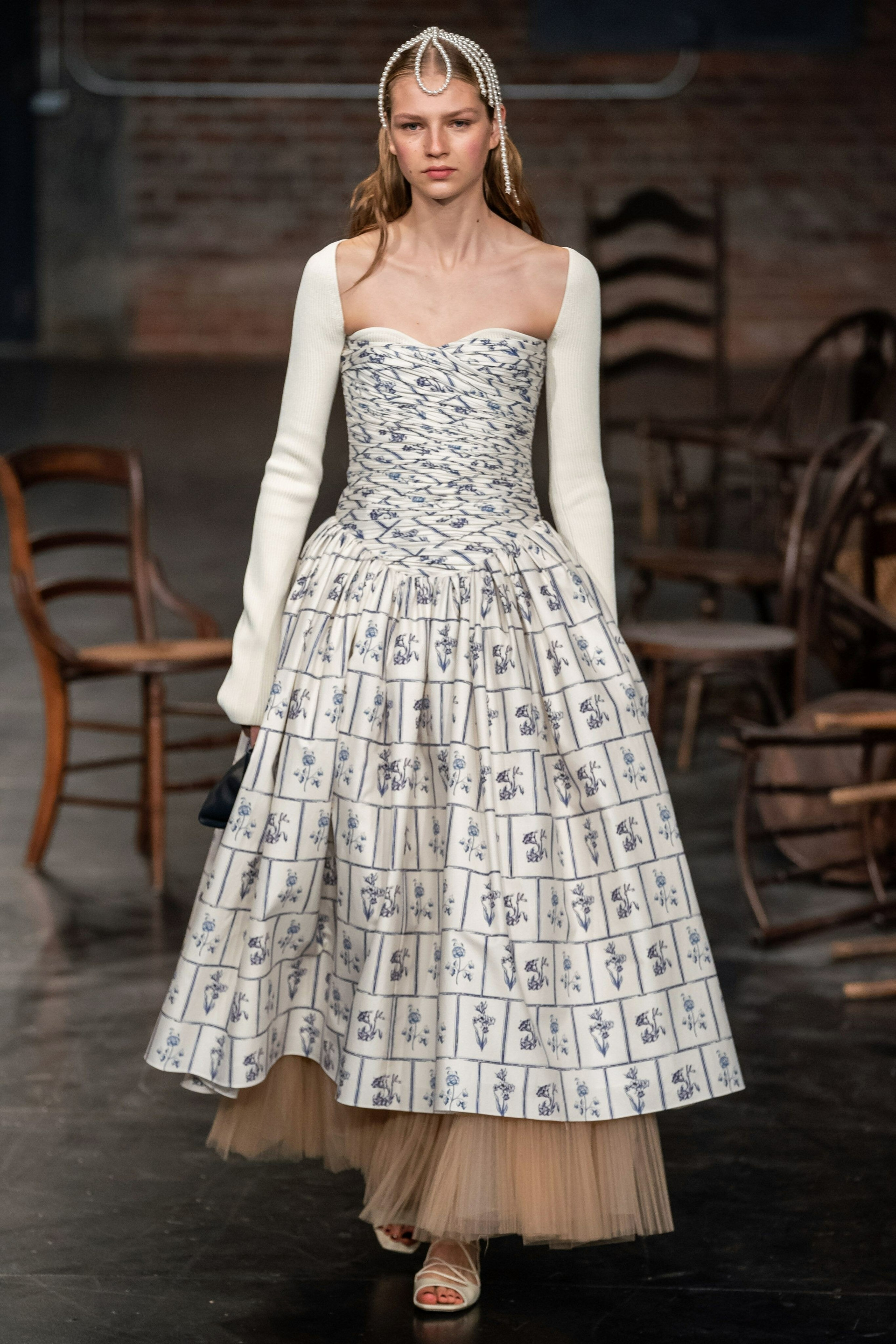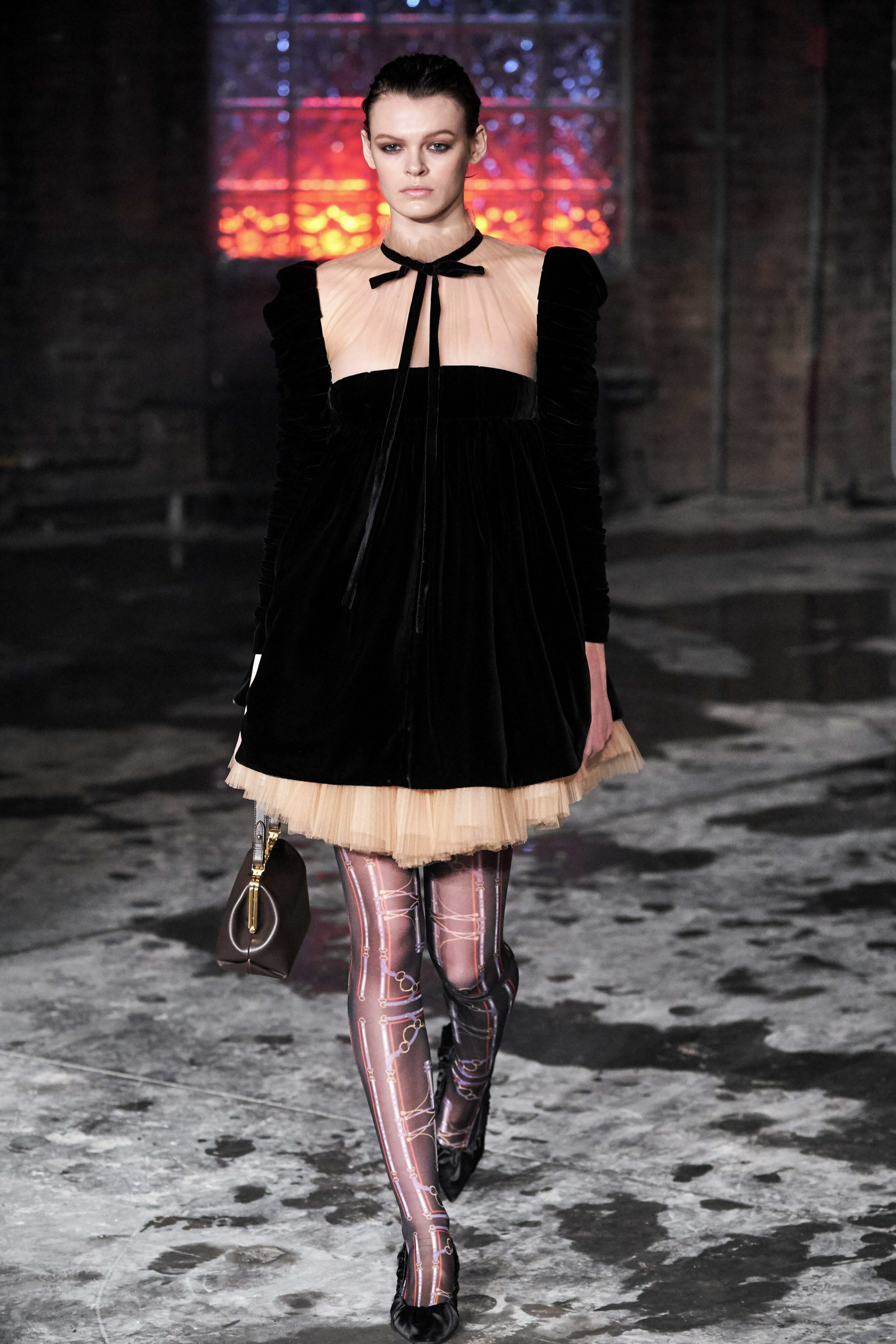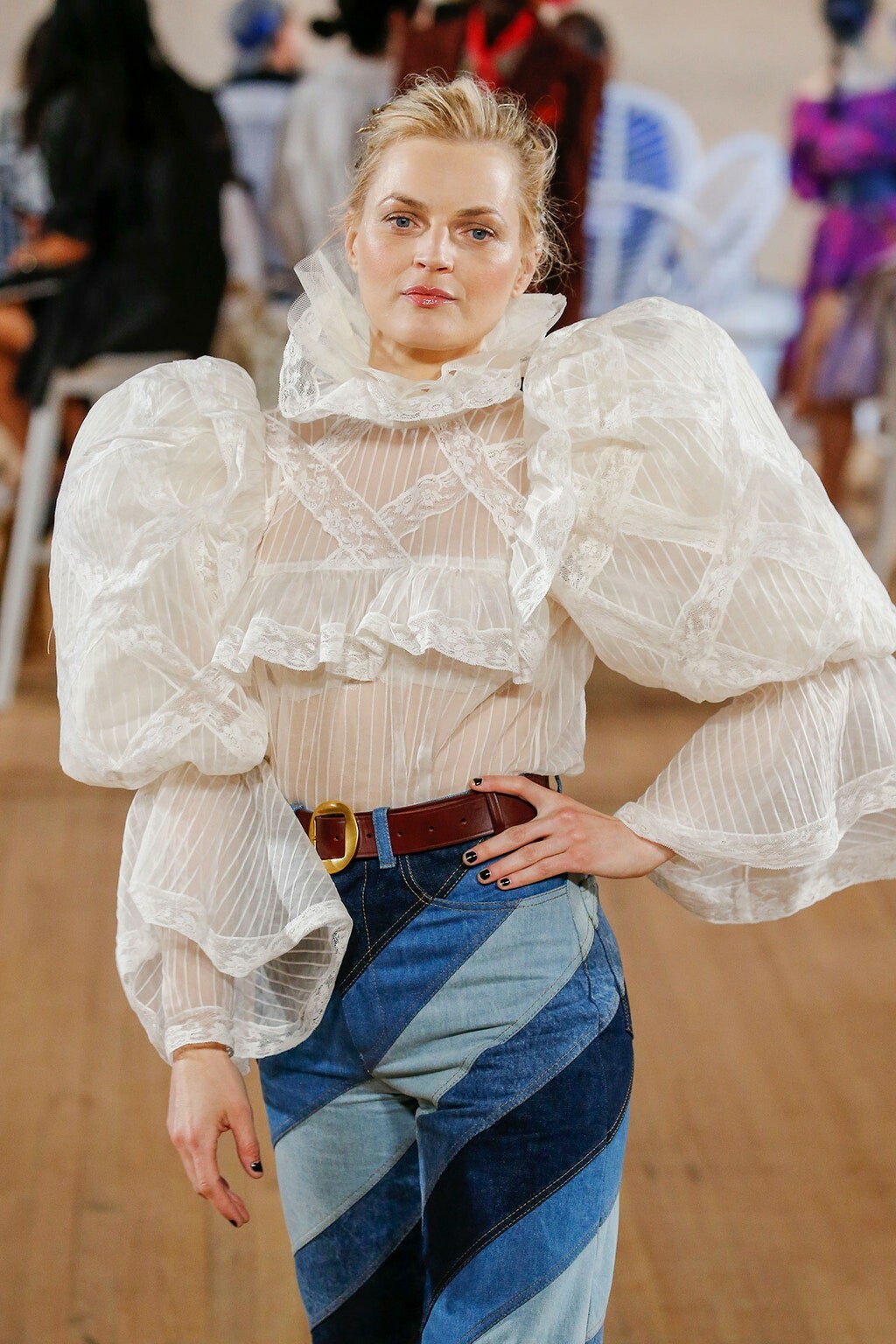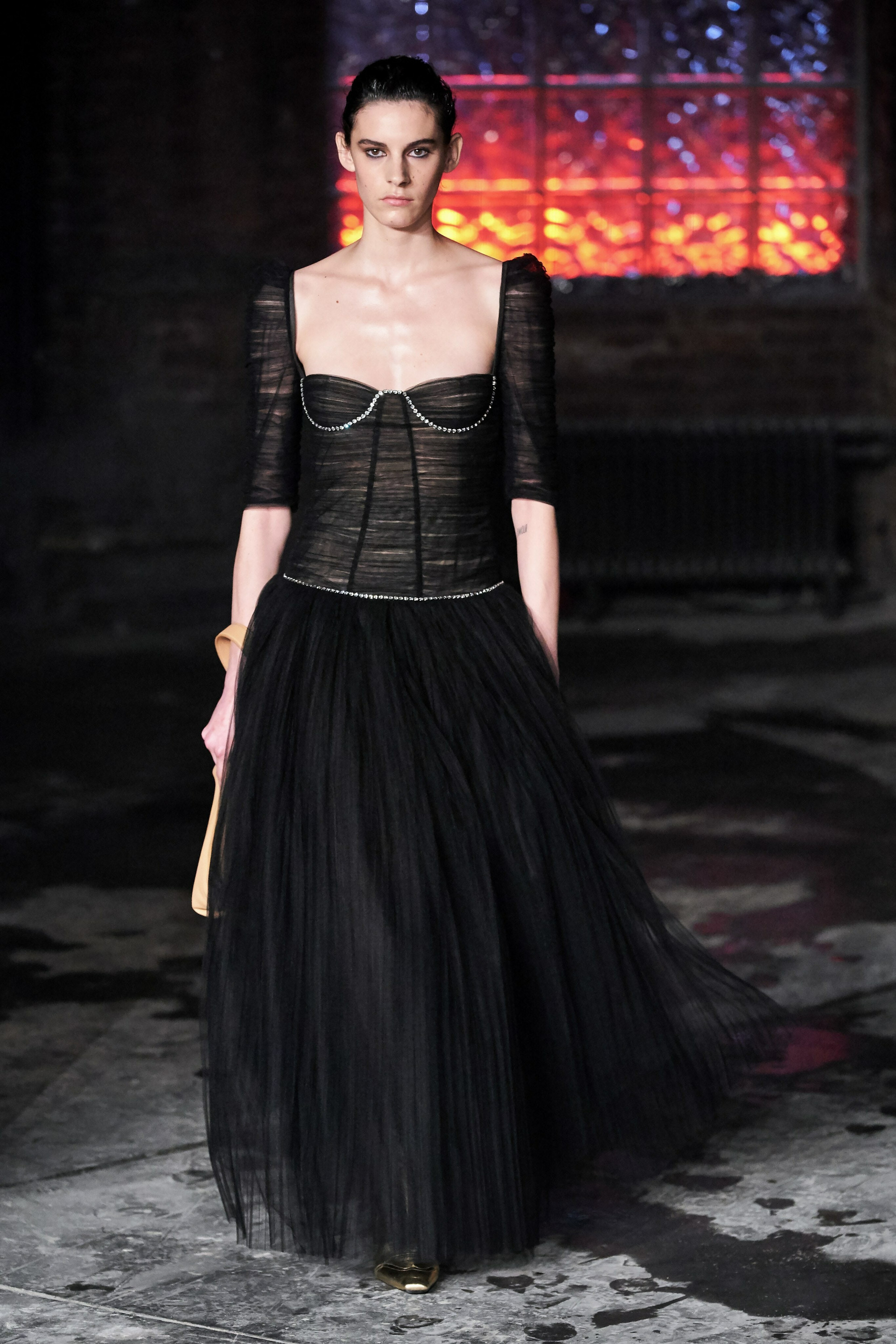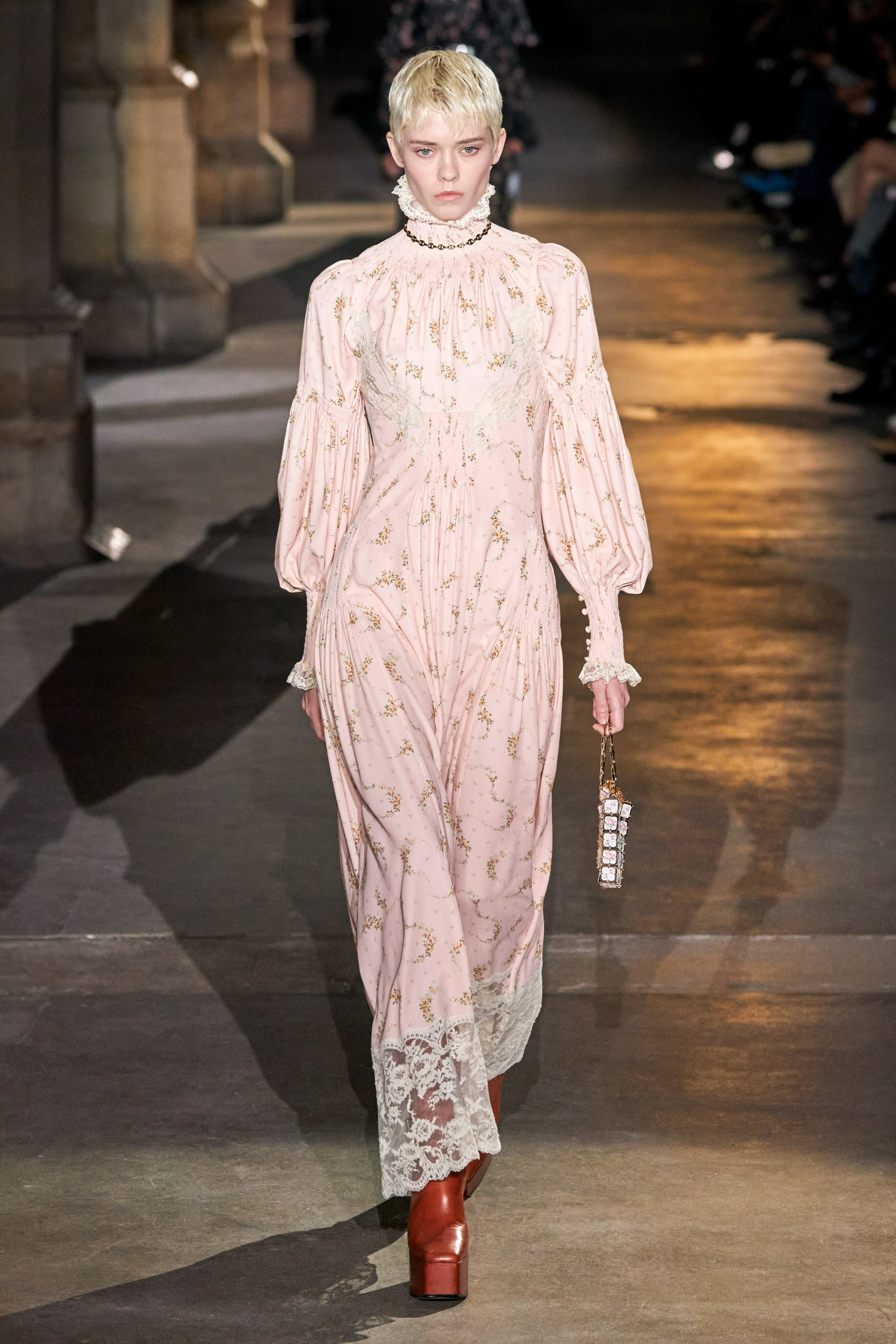 Khaite AW20 and SS20, Marc Jacobs SS20 and Paco Rabanne AW20
But there's a certain joie de vivre that comes from celebrating a historical aesthetic that extends back far beyond any of our memories, one constructed of fragments of history – art, stories, fairytales, history books – intertwined with our own imagination, offering a distant escape from the quotidian. The exaggerated aesthetic of Renaissance-era dressing fits neatly into the criteria required for trends to take off in an age when fashion is constructed with the intention to orchestrate a social media moment – it offers a theatricality far removed from the stripped-back normcore and athleisure aesthetics that continue to dominate the fashion landscape, instead peppered with decadent jolts of appeal for sartorial maximalists. The simultaneous collective infatuation for cinematic period pieces seems too coincidental not to address – Greta Gerwig's Little Women addresses the prairie-meets-Renaissance aesthetic with aplomb (thanks to Academy Award-winning costume designer Jacqueline Durran). Autumn de Wilde's Emma continues to fan the flames of the trend through its fantastical Regency-era costuming, bursting with bell-skirt ballgowns awash in pastel colourways, imbued with a playful frivolity equally found in Renaissance-era dressing.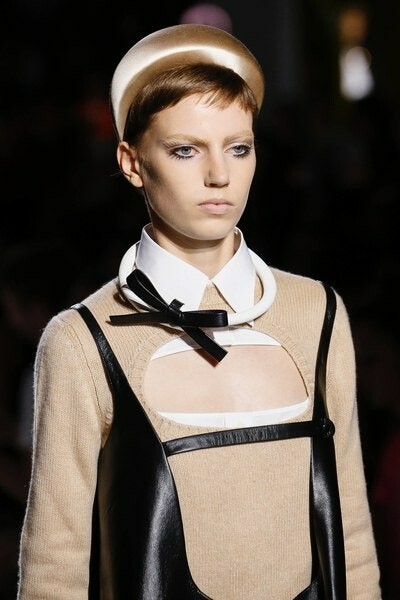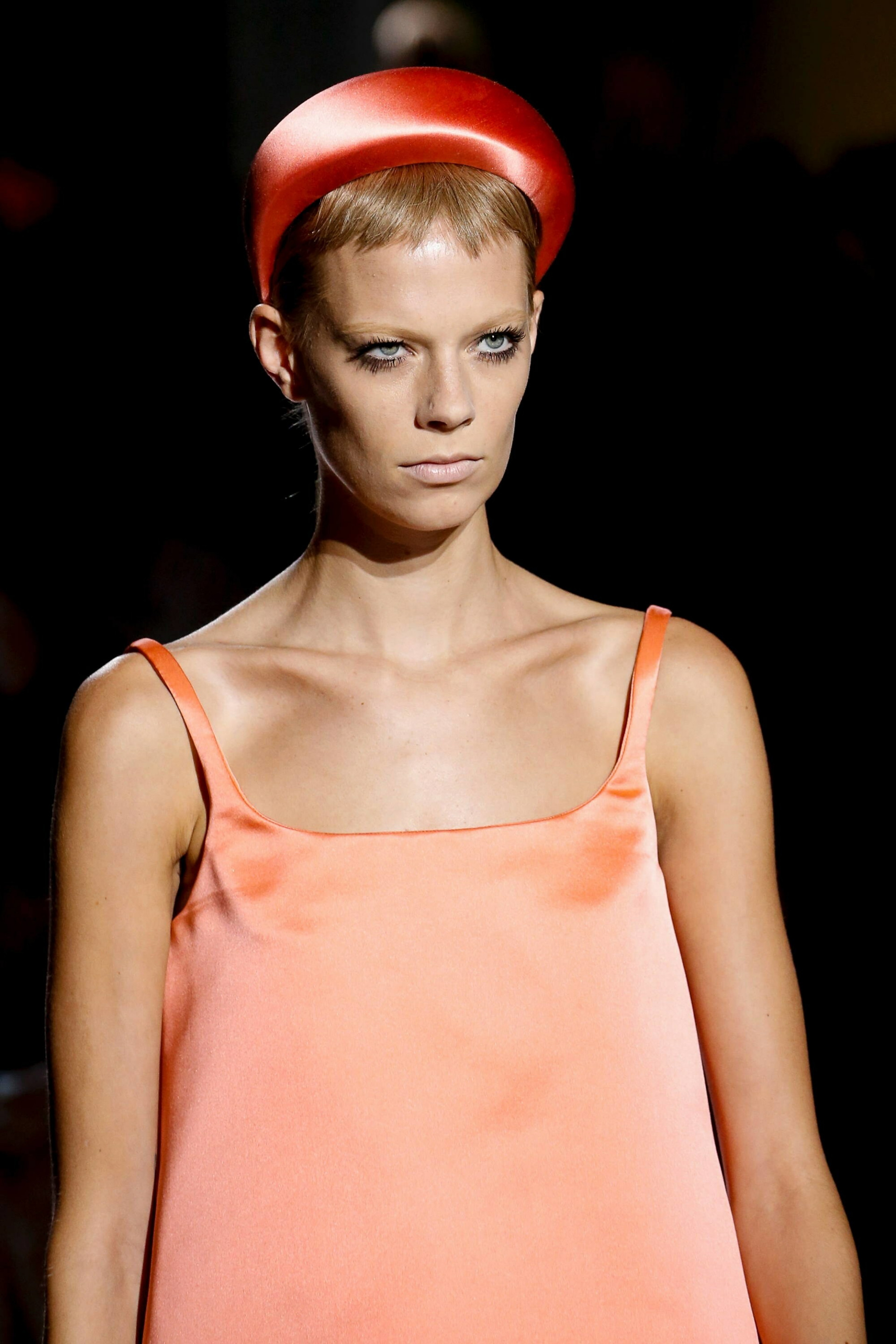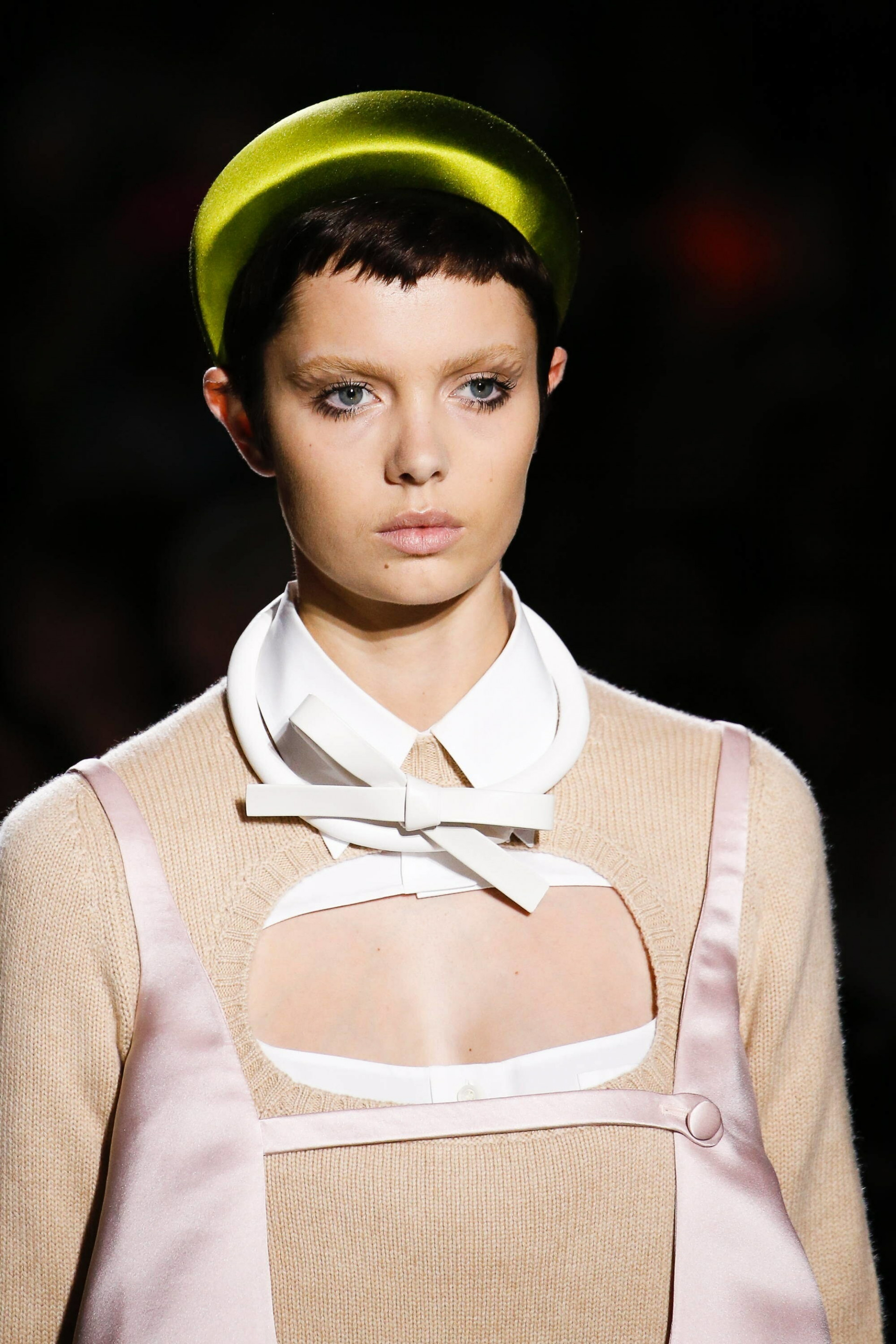 Prada SS19
On the runways, many designers have also reached into the capacious bag of Renaissance-era style tricks. At Prada's Spring/Summer 2019 show, models were sent down the runway in looks complete with opulent headwear worthy of a spot of cushioning Anne Boleyn's head, ushering in a season of ubiquitous regal padded headbands. (A discussion of Renaissance style would not be complete without paying due respect to Anne Boleyn, the 16th-century's biggest influencer and fashion's latest muse – the iconic oil painting in the National Portrait Gallery in London has us musing over her pearl-lined neck, swathed in inky velvet and proudly holding a sky-high embellished veil on her head.)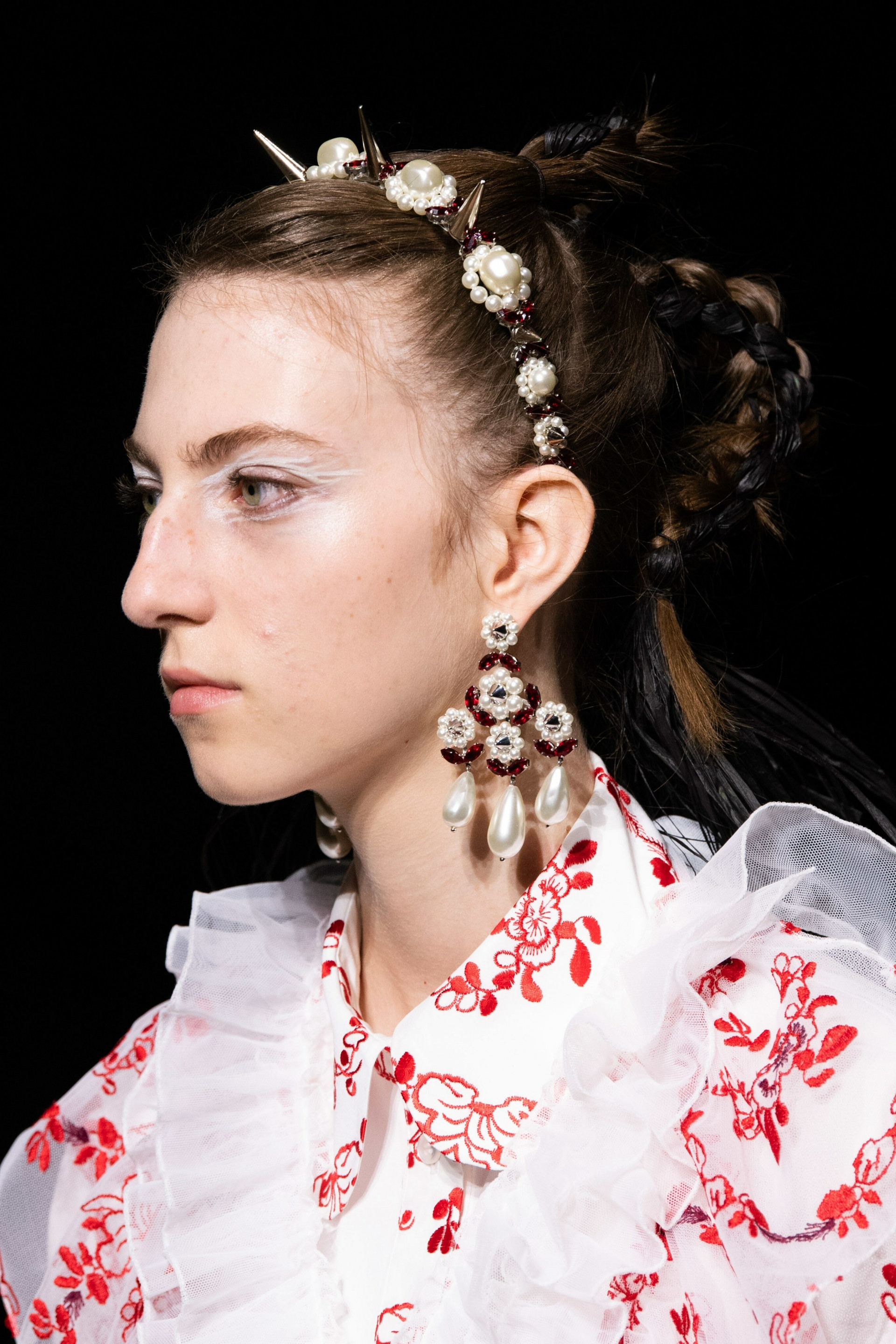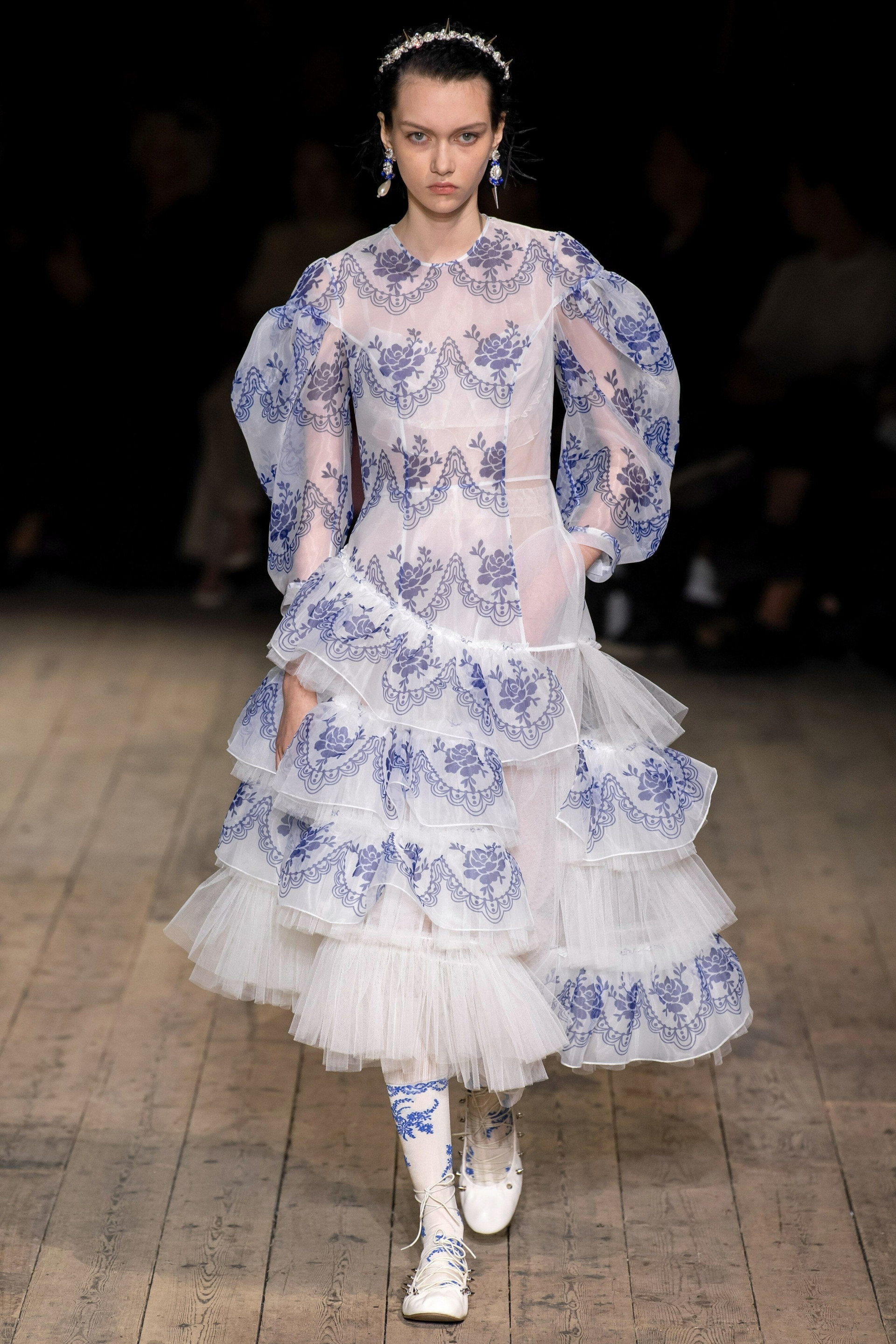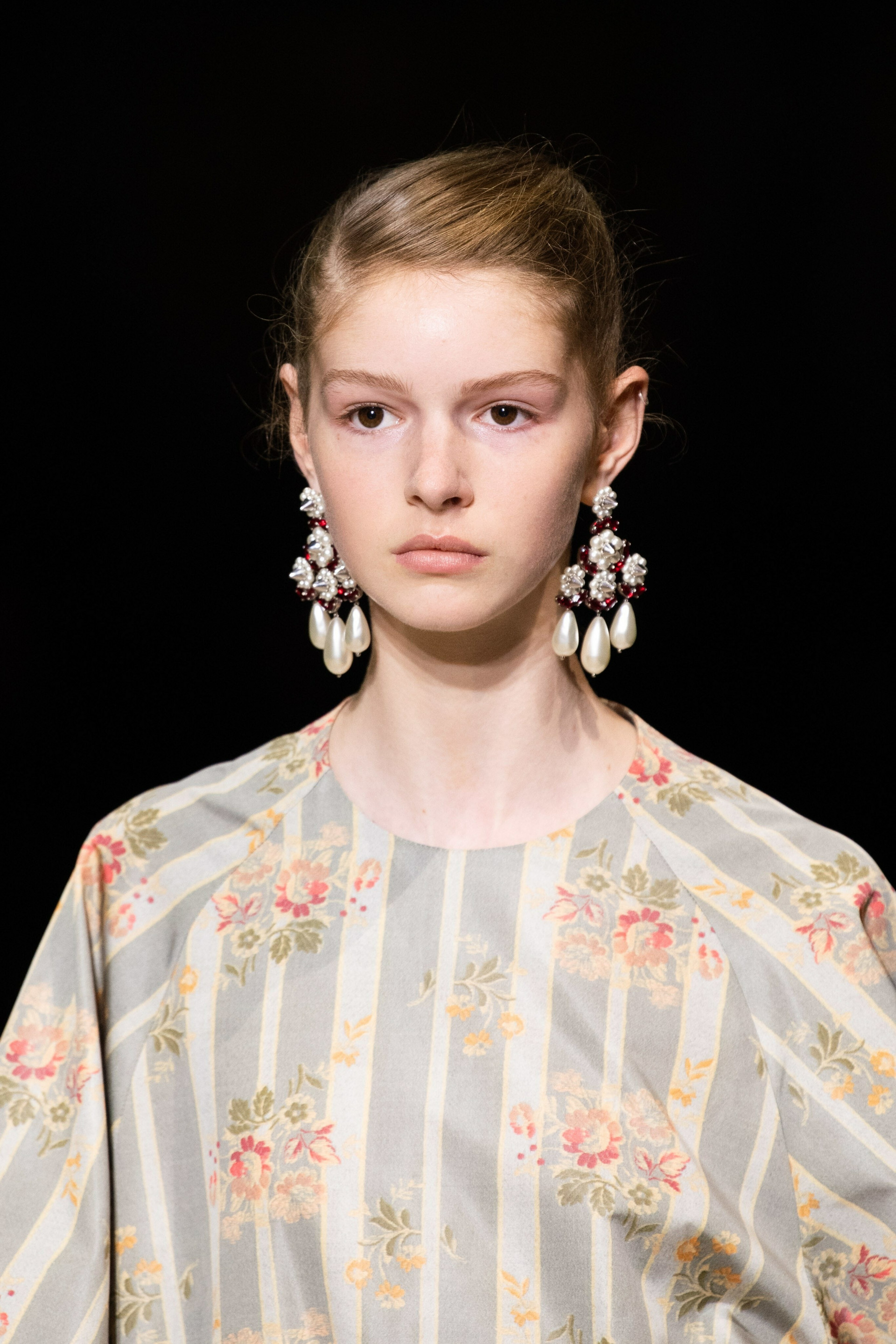 Simone Rocha AW20 and SS20
Simone Rocha's aesthetic has long been an ode to the eerie romance of Renaissance-era dressing – for her Spring/Summer 2020 collection, sheer leg-o'mutton sleeves belled out of china-print gowns and pearl-encrusted jewels appeared in copious quantities, grazing the collars of intricate tulle silhouettes or adorning jewel-studded headbands. Brock's 2020 collections also offered visual feasts of romantic silhouettes that almost look like they were pulled from 16th-century oil paintings – billowing jacquard gowns adorned with intricate embroidery and Juliet sleeves, square-neck brocade dresses and floor-grazing florals rendered in tulle and lace.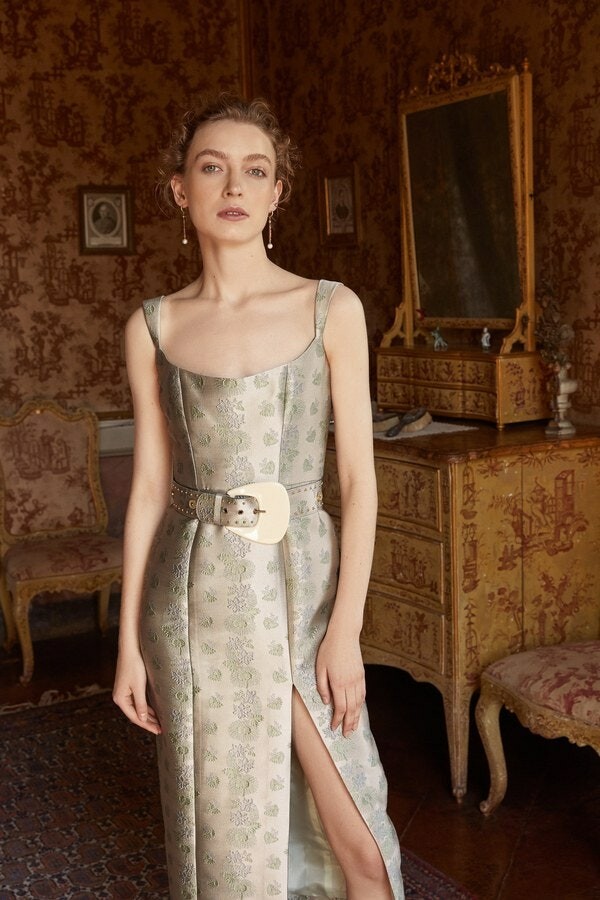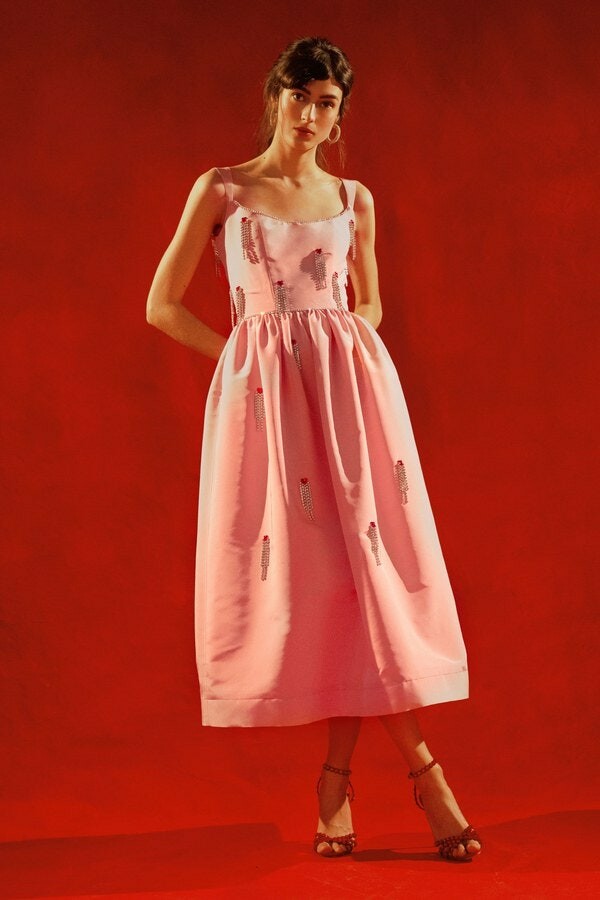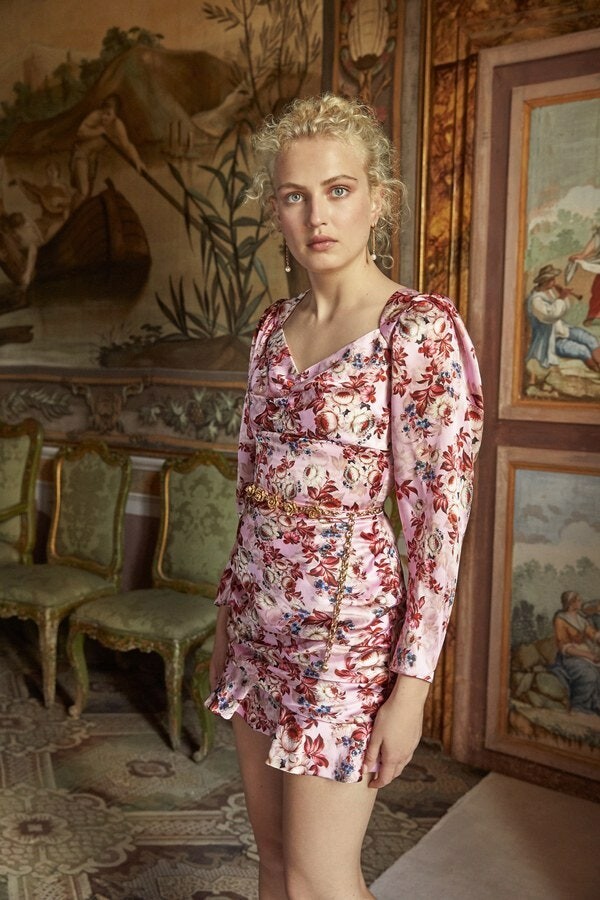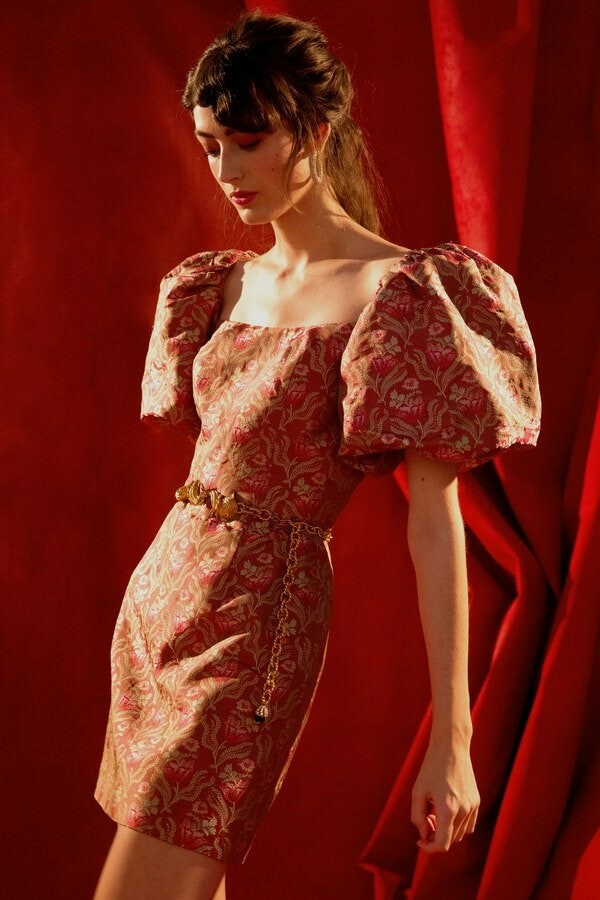 Markarian AW20 and SS20
NYC-based brand Markarian's whimsical collections possess a certain romantic sensibility that translates into a cocktail of corsetry-inspired silhouettes, sumptuous brocades and floral print silks.
For his Autumn/Winter 2020 collection at Paco Rabanne, Julien Dossenna unveiled an homage to 16th-century Elizabethan-era style in the form of elaborate ruffle necks and Juliet sleeves, with billowing florals ballooning out from shoulder hems and lace-finished cuffs.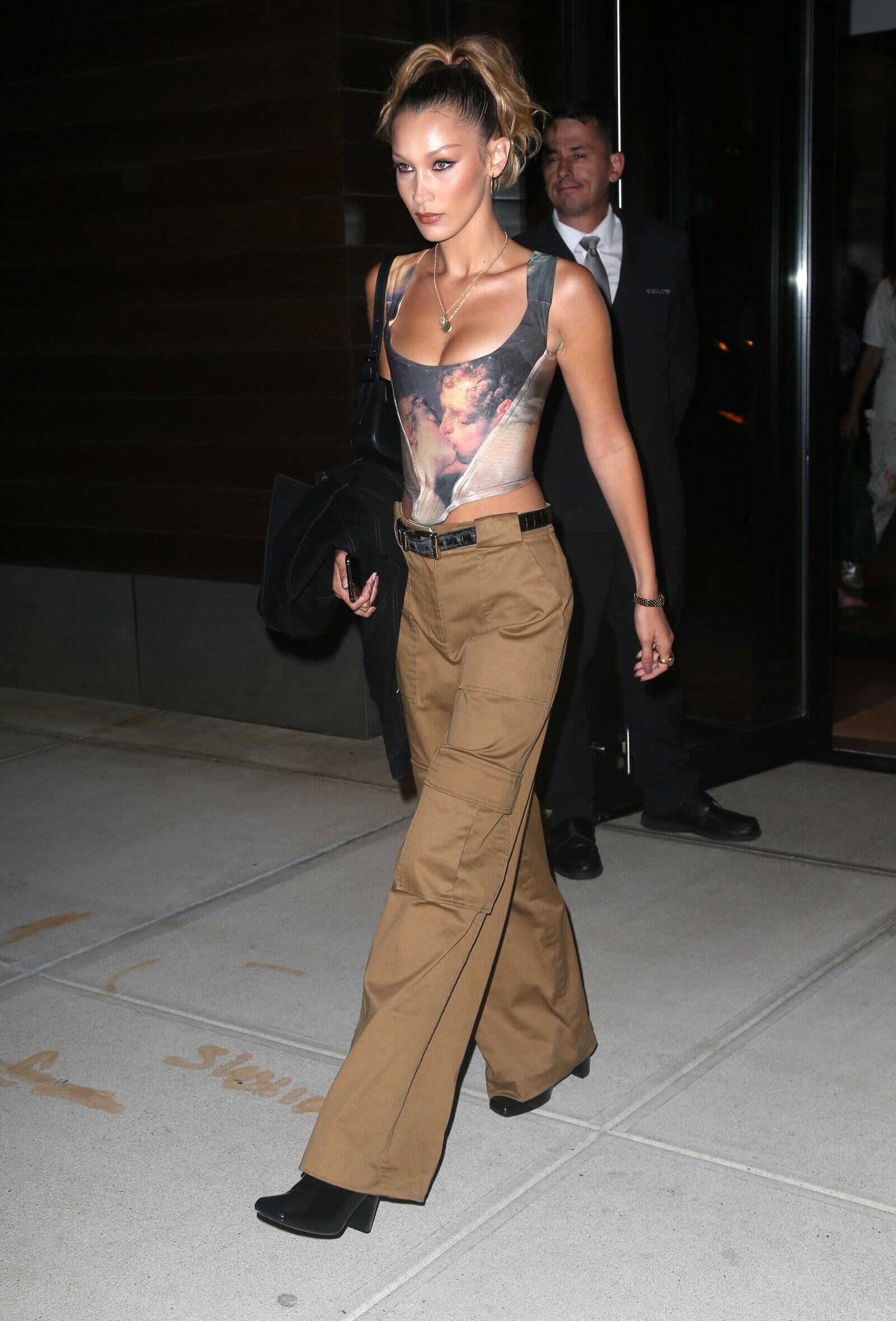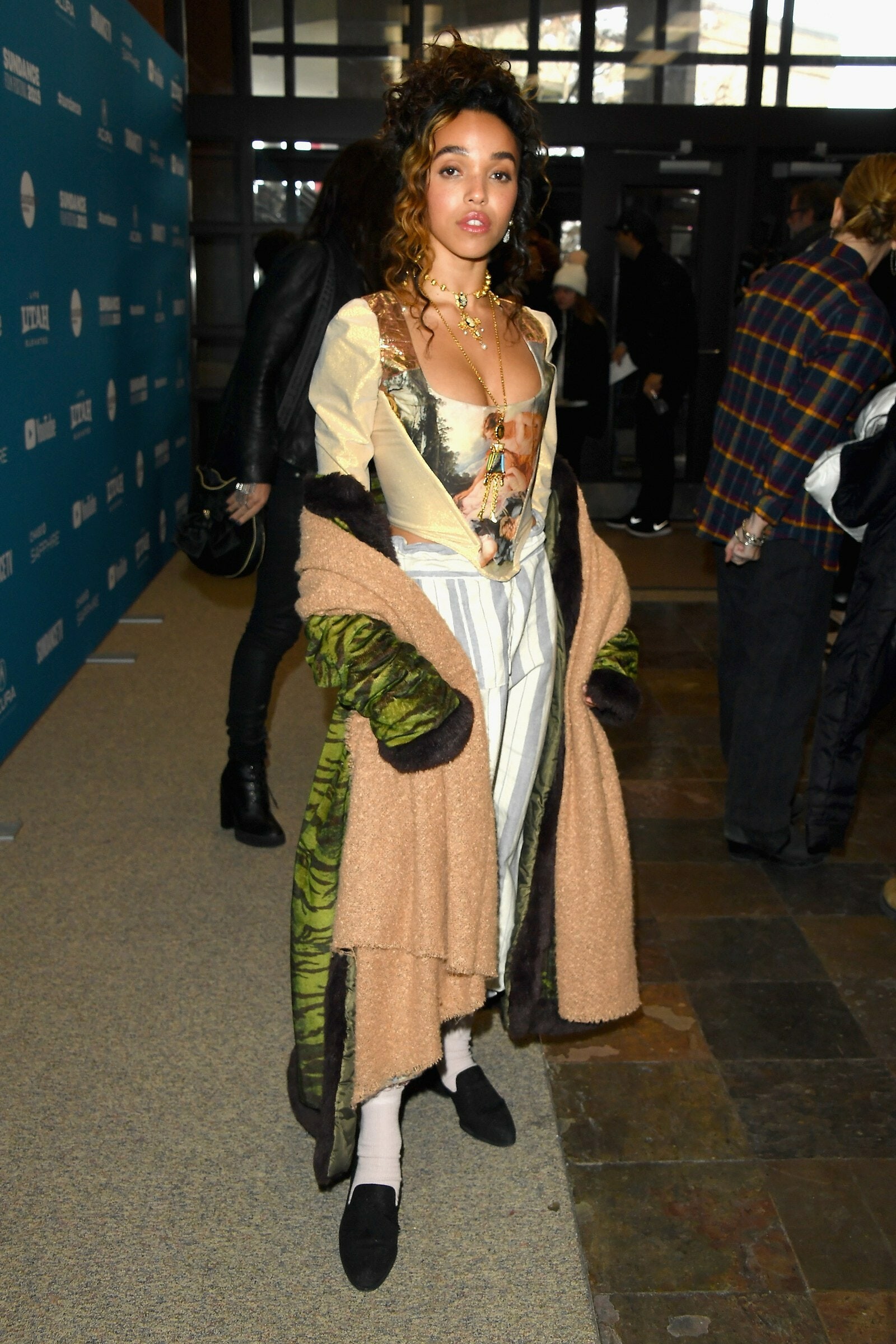 Bella Hadid and FKA Twiggs in Vivienne Westwood AW90
If the ubiquity of Renaissance-inspired looks on the runway isn't enough to convince you to plunge into the trend, it's also celebrity-approved, with A-listers from Bella Hadid to FKA Twigs exhibiting a predilection for all things celestial, spotted sporting Vivienne Westwood's iconic vintage AW90 corset from her oil-painting-inspired Portrait collection. Besides, there's never been a better time to escape back a few centuries and get dressed as if you were 16th-century royalty.
Words by Ruby McAuliffe
Graphics by Katie Janes
, , , , , , , , , , , , , , , , ,