Mocaro is the bowtie label that has luxe woven into every fibre of the brand.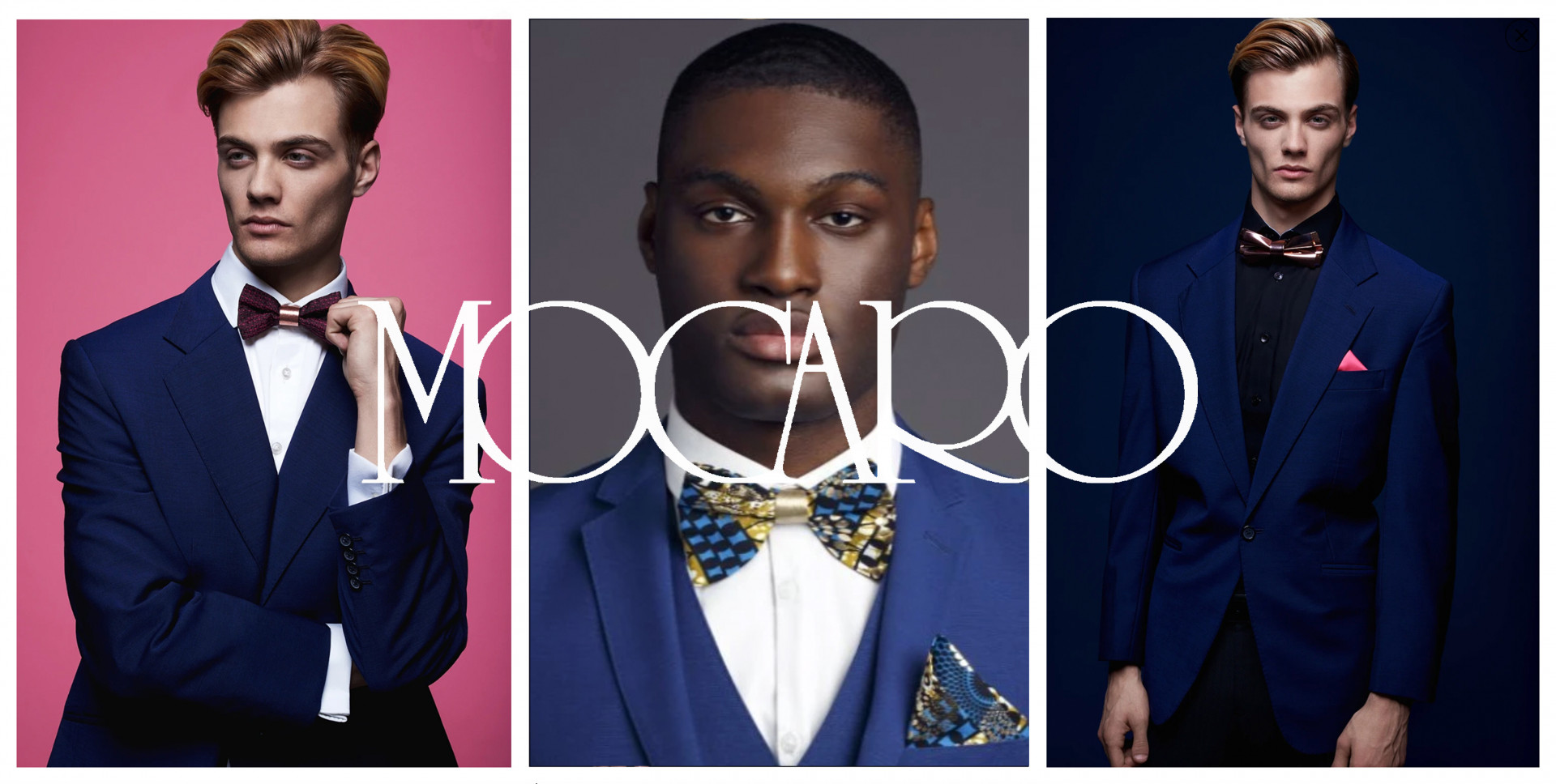 Just a glance at Mocaro's website and it's clear that British-Caribbean designer, Monisha Robinson, is onto something. Her bespoke menswear brand epitomises uniqueness in how it manages to pair precious metals with silk to create one-off accessories for suave and modern men.
Whilst many male designers have had womenswear as their focus, think Karl Lagerfield, Christian Dior and Alexander Wang, you may be scratching your head to think of women designers who have dedicated their brands to menswear. Well, now you can add Monisha to that list. Her 'For Him. By Her' ethos makes Mocaro truly stand out from the crowd and demonstrates an evolution in the industry with Monisha being a female designer working under the umbrella of menswear much like Bianca Saunders, Pariah Farzaneh and Roni Ilan.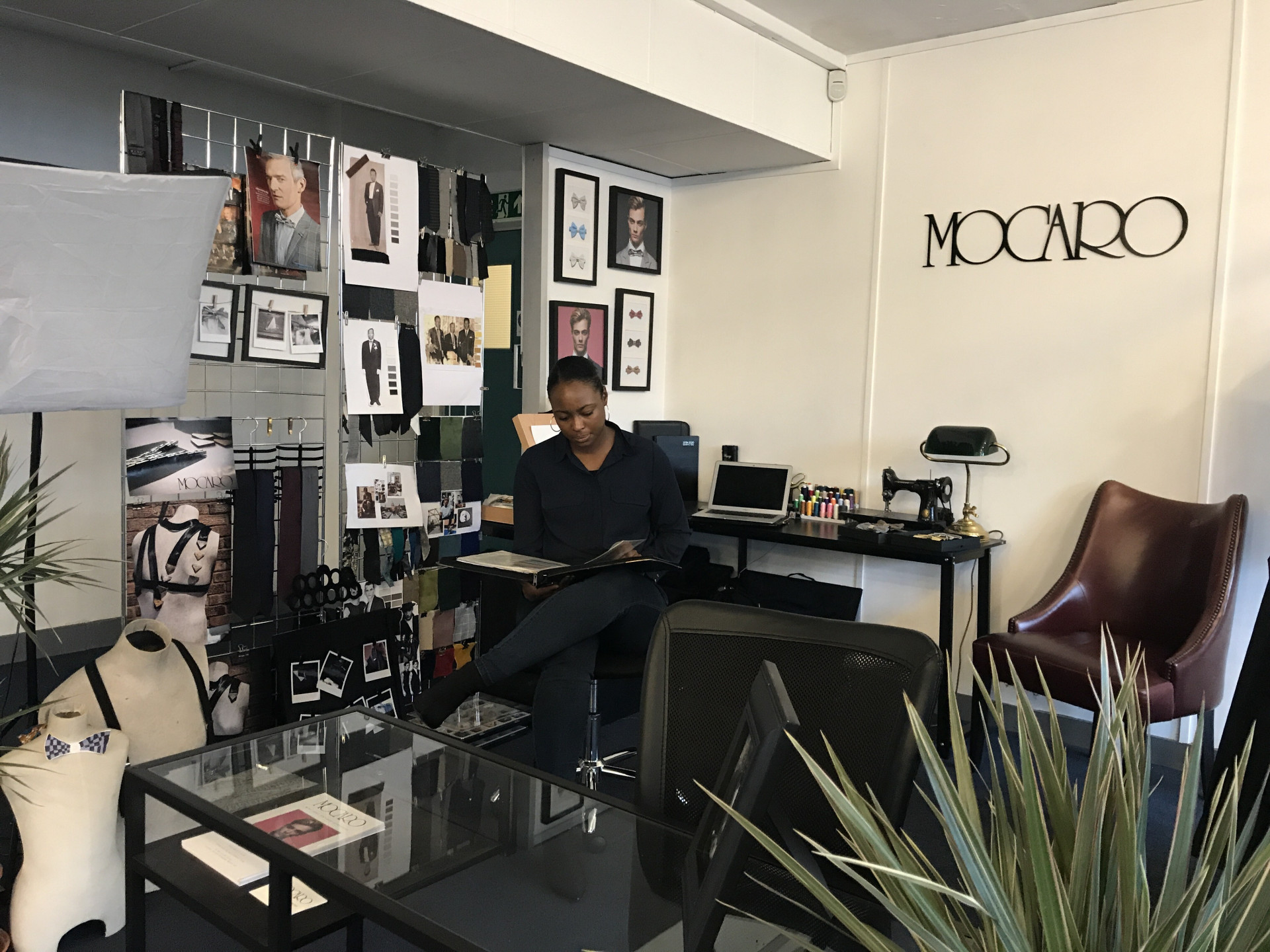 Monisha Robinson in her studio space
In speaking to Monisha, it is clear that she was determined to be unconventional with her brand. She saw a "gap in the market" when observing the outfits worn by men at award shows. "Every bowtie appeared the same" – there was no variation in colour or texture. Men ties were standard, predictable and unadventurous so Monisha set out to create something more exciting – interweaving her expertise in jewellery design with her love for quality fabric to create one-of-a-kind pieces which now forms the baseline of Mocaro../
Monisha's journey in the world of fashion begins as a secondary school student on the set of an Edward Scissorhands production. Gaining work-experience with a theatrical costumier introduced her into the processes behind design including "patternmaking, sewing, heat-pressing" and provided rich inspiration. Fast-forward a few years and Monisha found herself at London College of Fashion studying womenswear and business and secured an internship at Hatton Garden jewellers. The world-famous jewellery district in fact still plays a large role in Monisha's brand with every signature piece being "individually hand stamped with the Mocaro hallmark", made at Hatton Garden.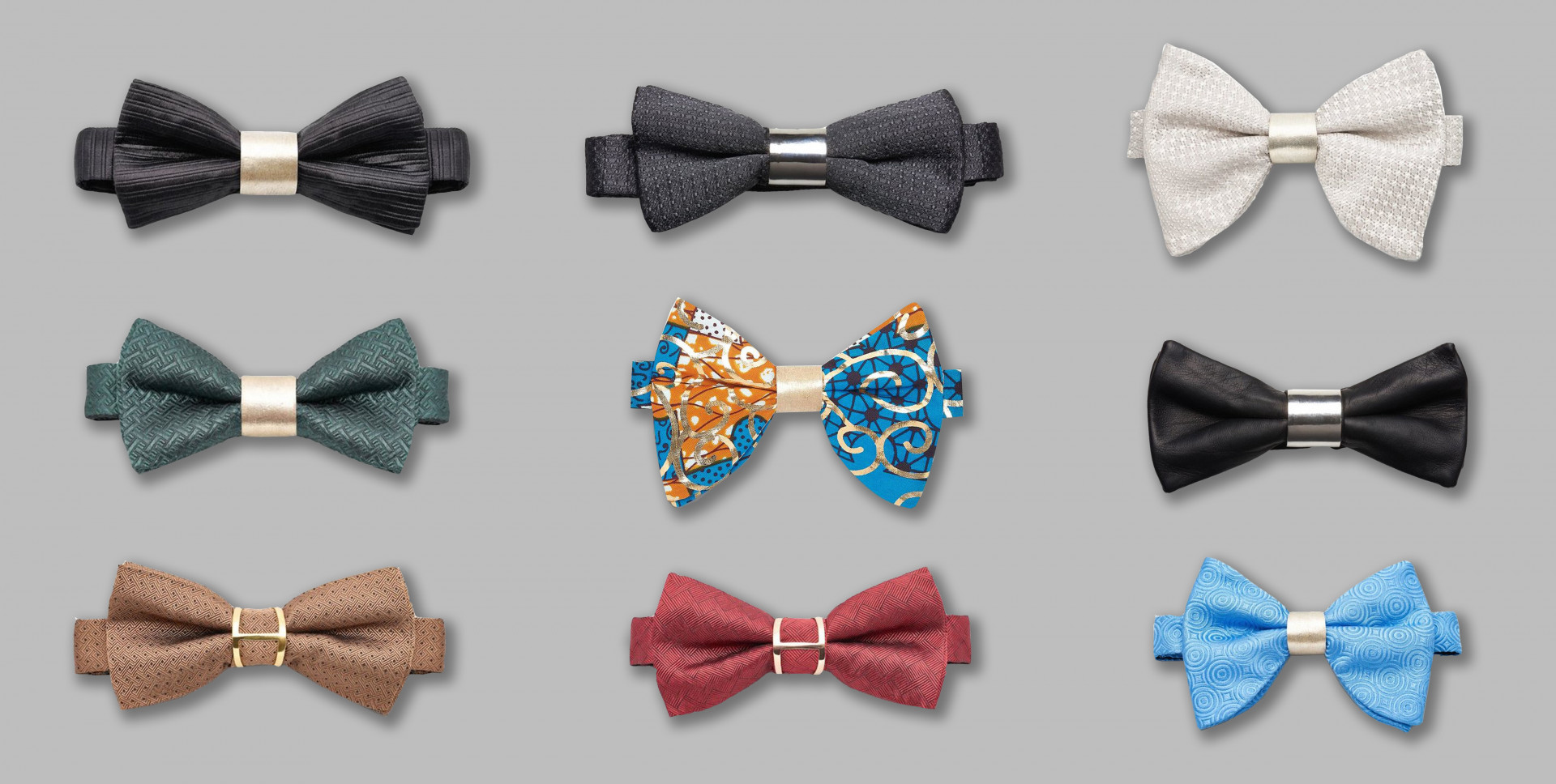 When asking Monisha on when she felt like Mocaro truly began blossoming, it was made clear that it was when she discovered the right manufacturers to uphold her high standards of quality: "once I found great manufactures – which was hard in terms of getting them to produce to a great standard – I saw Mocaro growing". Good quality materials such as silk, metals and craftmanship is undoubtedly key to the brand, with the 100% silk fabrics being sourced from Macclesfield mill (est. 1755), the 925-sterling silver detailing stamped with the British Hallmark and a future possibility of incorporating "diamonds" into the next collection.
Undoubtedly, eminence is at the centre of Mocaro, as is authenticity. Robinson's Caribbean heritage really shines through in the bespoke bowties featuring African fabric. The ties were made to be "bright, vibrant and luxurious" to add both tradition and culture to any outfit. The gold texture of the fabric along with the 18K gold neckband adds another layer of lavishness to the ties which interweave Monisha's Caribbean and British heritage.
Bespoke Bowties from Mocaro
Being a female entrepreneur and a woman of Caribbean in heritage means Monisha has a unique place perspective on the industry. When asking Monisha on any advice she has for other women and PoC trying to start their own fashion businesses, she states: "Find your niche. Try to be different from the rest. I would also recommend finding a mentor because it is great to have a guide when you're starting out so they can direct you beforehand and you can get a bit of experience". Ultimately, Monisha adds, "follow your dreams. Don't let anything hold you back. Once you have a great product/talent, don't think or let anything get in your way with perseverance. You just need to keep on going and never give up!".
With Monisha's commendable worth ethic and advice, it is unquestionable that Mocaro has a bright future ahead of it. In 5 years Monisha hopes to extend Mocaro's product range into menswear clothing, cologne after-shave and even skincare. Only time can tell what the future of the brand will be – possibly one with diamonds, perhaps one with Idris Elba (the Mocaro client of Monisha's dreams) but definitely one that will continue growing and impressing.
Video of the design process on Mocaro's website
Take a look for yourself here: https://www.mocaro.co.uk/
Words by Hena Sharma
Graphics by Katie Janes
, , , , , , , , ,