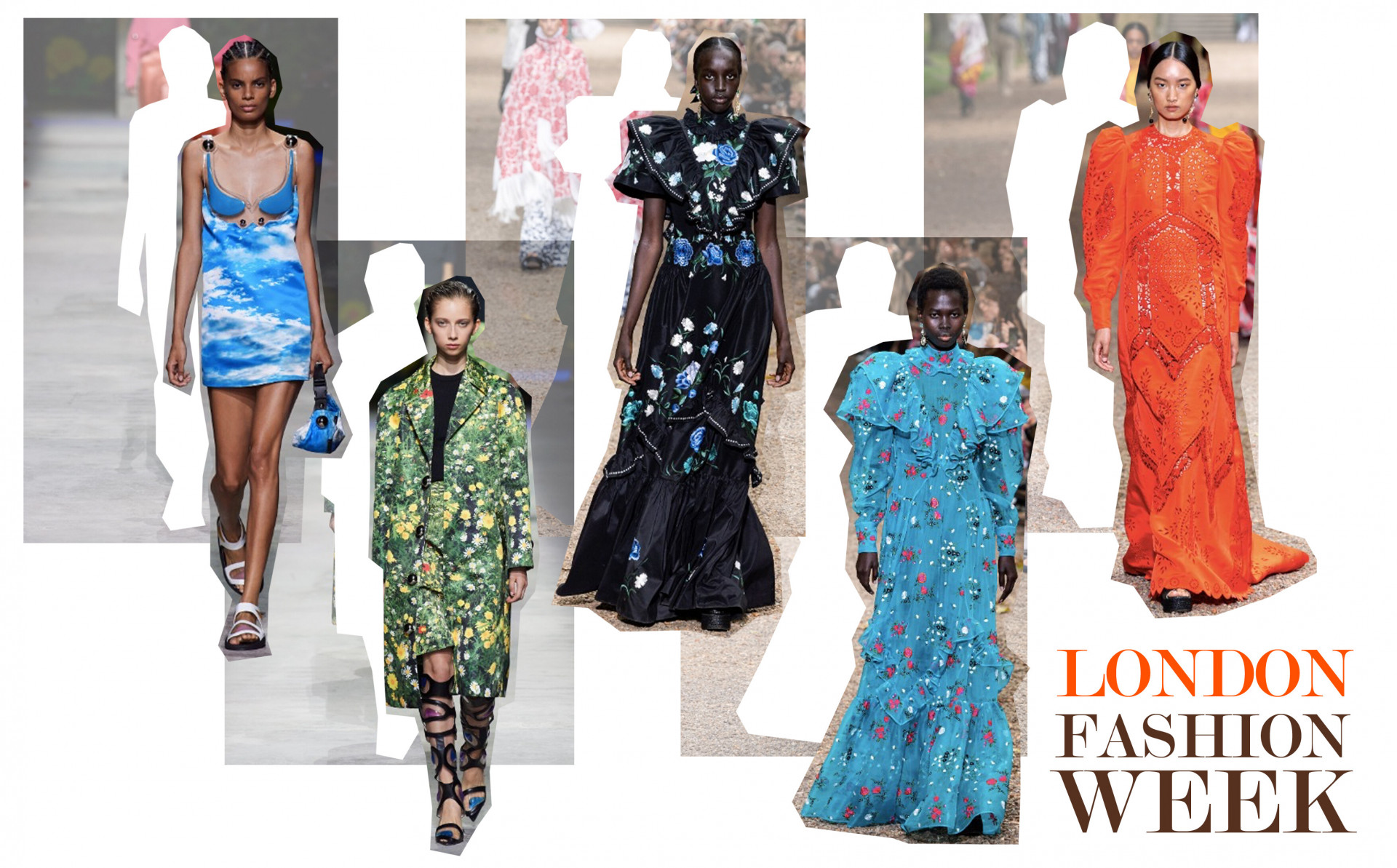 September 16th marked the fifth day of London Fashion Week. Day 5 had us on the edge of our seats as industry hotshots Richard Quinn and J.W. Anderson took us to a new dimension with their Spring/Summer 2020. Here's Voir's lowdown on some of the most iconic looks from Monday.
Burberry and Opposites Attract
Burberry's SS20 collection took on tailoring for womenswear. Their staple trench coats of course made an appearance as did dual-toned leather jackets, classically shaped Italian suits and beige toned blazers. Riccardo Tisci's collection juxtaposed draped dresses with sharp and sophisticated cigarette pants making his collection diverse not only in model choice, but in overall aesthetic.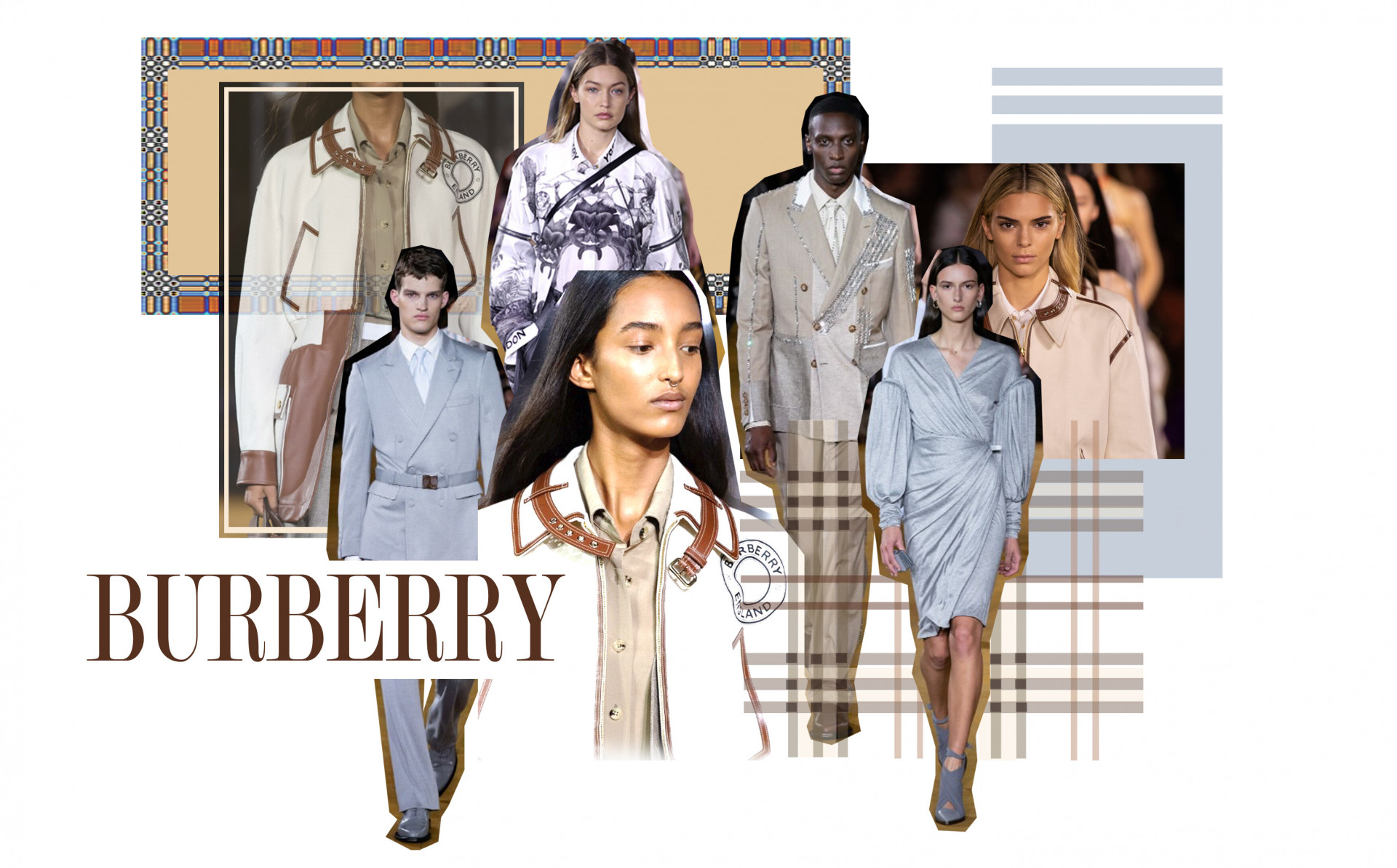 Christopher Kane and Really Loving the Earth
Kane's SS20 celebrates the beauty of nature and being an "eco-sexual". From blown-up images of wild flowers decorating the venue walls to paisley fabric dresses, the collection truly was an ode to the summer. What particularly stood out were the fabrics used for coats and skirts – the motif screen printed from the designer's personal photograph taken over the summer at London Fields. Other hyper-realistic prints like the sky transformed Kane's dresses into an eco-lover's dream.
Richard Quinn's Maximalist Style
Quinn SS20 pushed Kane's wild-flower prints to an extreme. He stayed true to his signature style of floral prints and maximalism both in his employment of colour and silhouettes. What particularly caught our eye was the multi-coloured hand embroidered mini dress (Look 21). The edges were lined with pearls and the tulle fabric making up the bulk of the dress was delicately embellished with sequins forming flowers.
Quinn's extravagance continues in how he uses boning and structure to create jutting out shapes with fabric. He manipulates the hourglass figure and in a very Richard Quinn bravura, pushes the boundaries of fashion experimentation and design.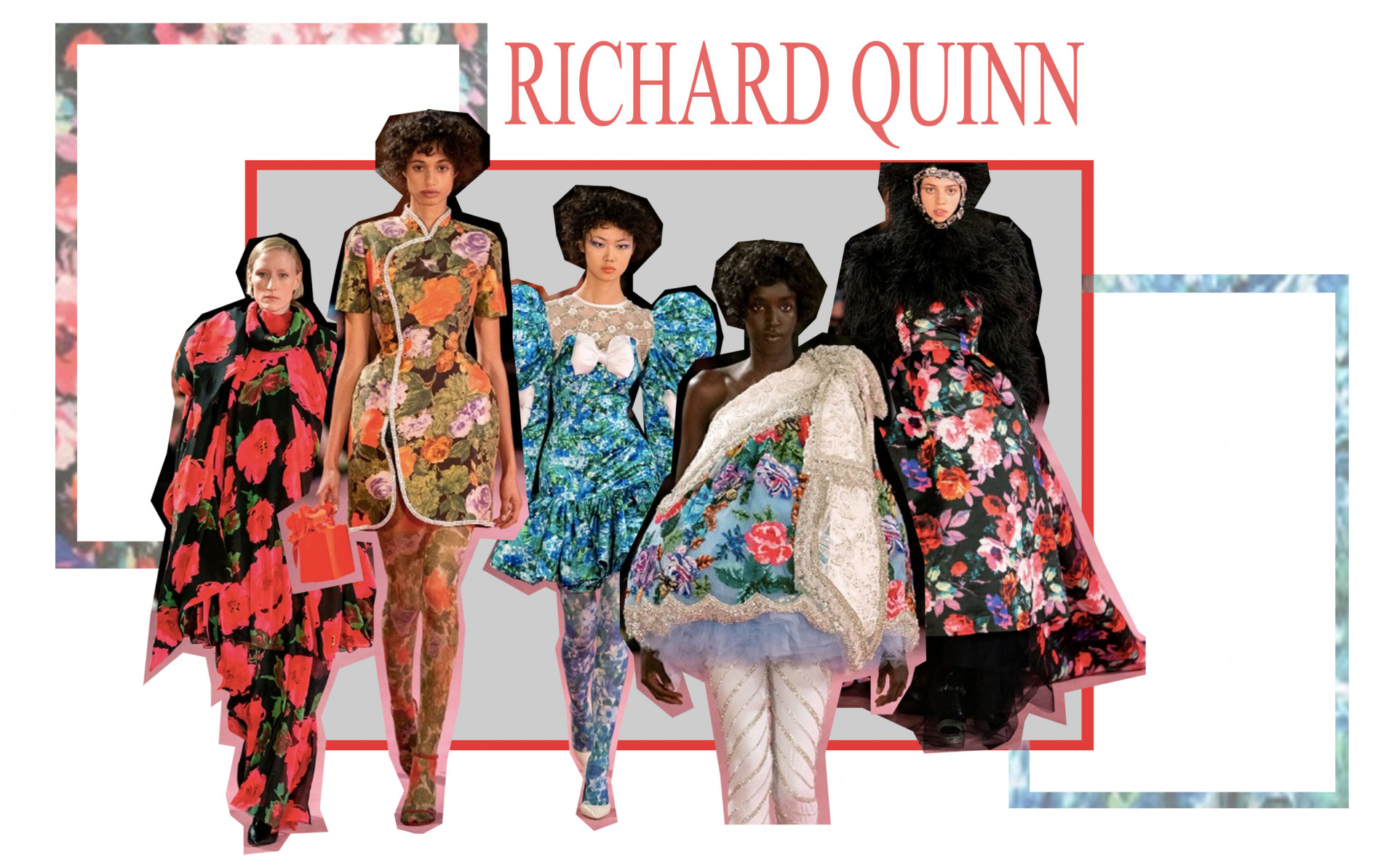 Erdem's Kaleidoscopic Collection
Erdem SS20 continued the trend of bright and colourful florals. Each dress featured on the runway boasted acid tones in highly saturated attention-grabbing shades. It wouldn't be surprising if the garlands put up to celebrate Mexico's Day of the Dead were on Erdem's moodboard this season as the resemblance between his laser-cut dresses and the bunting is uncanny.
J. W. Anderson and Blingy Bras
J.W Anderson placed crystal jewellery at the heart of his Spring/Summer spectacle. Jewelled bras and belts were staple accessories that unapologetically shone down the runway rather than being concealed under garments in traditional fashion. Much like Burberry, tailoring featured heavily in the collection, but it was the elegant fitted dresses and vibrant floral incarnations which truly stole the show and the day.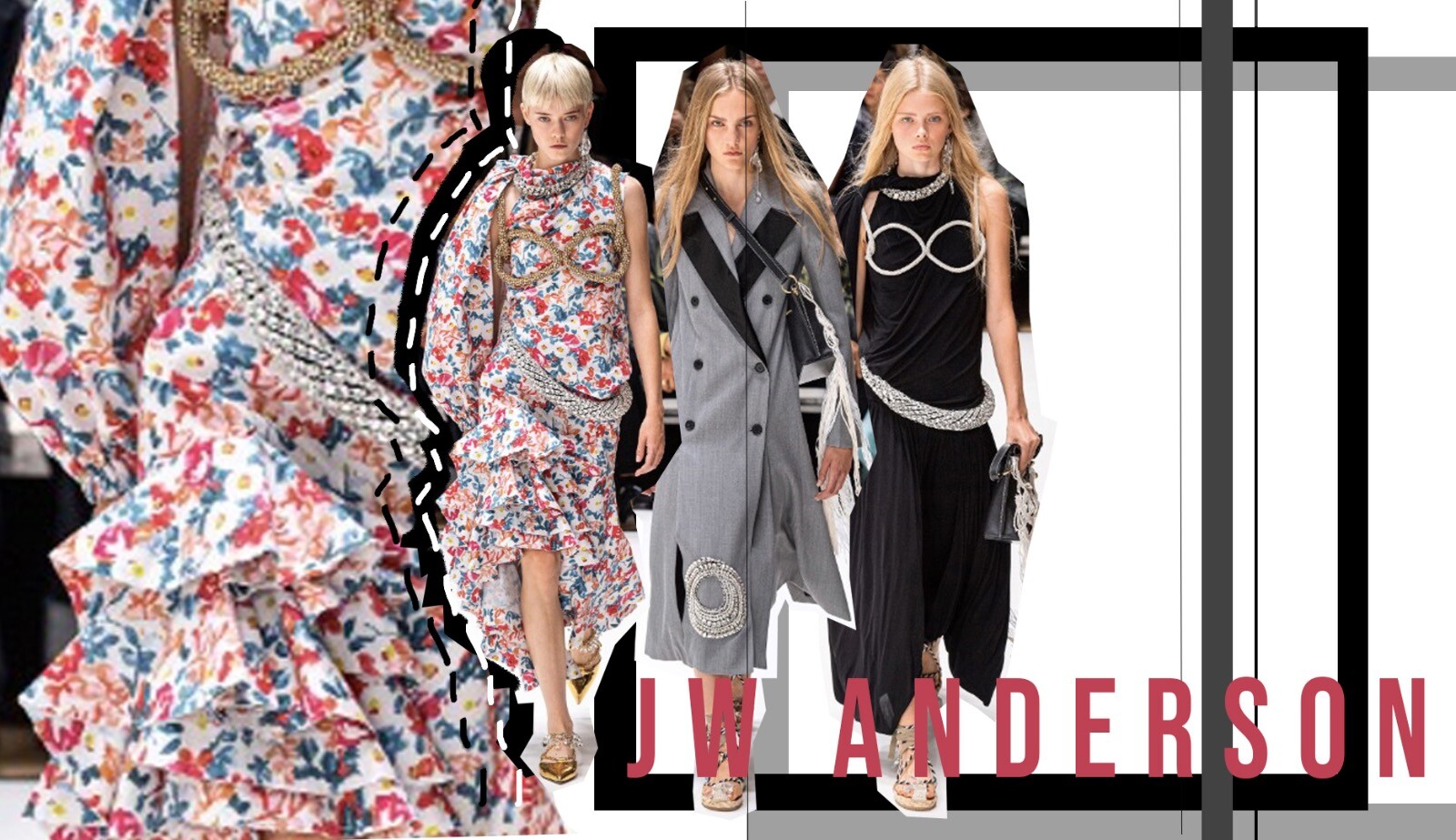 Words by Hena Sharma
Graphics by Katie Janes and Fiona Campbell