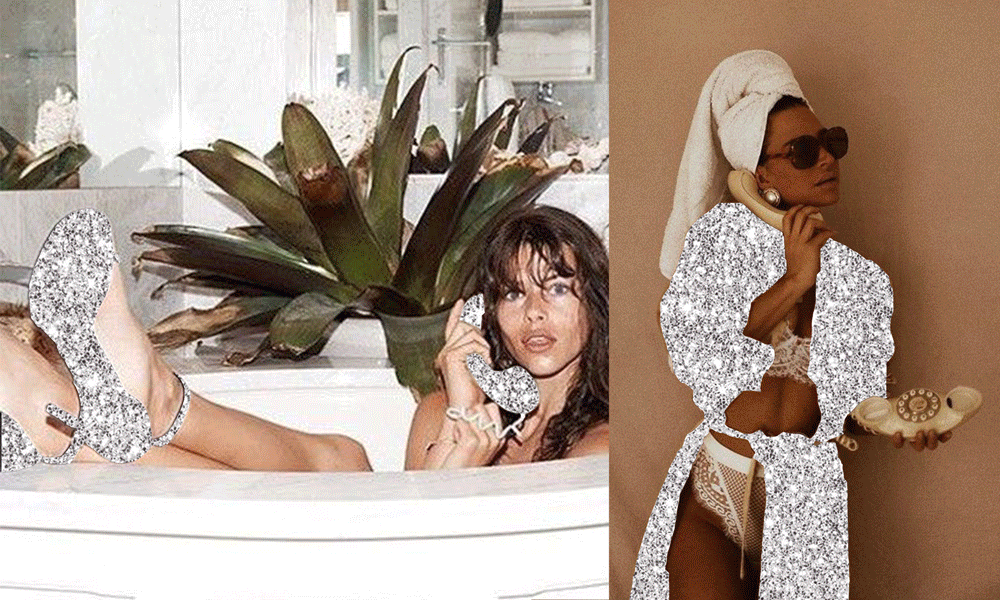 When it comes to my appearance, I am the human personification of the phrase 'all or nothing'. I'm either going out, (to work, for drinks, to shop) done to the nines- full outfit meticulously planned, with hair that ties the whole look together, and face contoured and highlighted to high heaven. Or, I'm staying at home, only leaving the confinements of my house to pop to Tesco in a hoodie 12 sizes too big for me, hair in that scruffy half up half down bun that comes hand in hand with being at home, and more often than not (depending on whether my skin has decided to break out), the whole 'minimal effort' look is topped off with a charcoal face mask.
Whilst I may have just unnecessarily outed myself, as the rest of you read this sexily lounging on your chaise lounge in your silky robes, with glamorous rollers pinned over your heads sipping champers, I can almost guarantee, (based on the evidence I have gathered from friends and colleagues) that I am the reality for at least 80% of you.
I'll be the first to admit it, this whole being at home 24/7 is a struggle for an 'all or nothing' girl like me. Whilst I can quite easily nail the 'nothing' side of me (-literally roll out of bed, et voilà!), the 'all' side of me is really suffering. As much as I enjoy piecing outfits together, putting a face of makeup on and doing my hair, I just feel unnatural, uncomfortable and slightly strange sitting at my desk in my bedroom in my heeled boots, skirt and shirt combo, with my face and hair looking like I'm ready to hit the club. However, Issues also arise when you have the daily skype meetings with your boss- the mad rush to scrub the mask off your face, brush your hair and swap your hoodie for a slightly smarter top, as you try and maintain the image that you are not falling apart.
Whilst you can't change a leopard's spots, and in normal circumstances, I would look at people who get dressed to sit at home in confusion and slight disgust, it is clear that these unprecedented times call for unprecedented action. So, we have pulled together 3 looks that give you all the ultimate comfort of the XXXXL hoodie, scruffy hair and facemask, yet maintain a level of style and professionalism for your skype meetings, and your own mental sanity so you at least look like you're keeping it together- you can thank us later!
Look 1:
Playsuit: Cream Missguided long sleeved teddy (£20)
Blazer: Weekday Jaden Blazer (£60)
Slippers: UGG fluff yeah leopard slides (£100)
Earrings: Topshop square resin earrings (£15)
Necklaces: Bohomoon gun necklace (£22), babygirl script choker (£22), Kristen choker (£20)
Nails: Skinny Dip Tort False Nails (£8)
Eyeliner: Dior On Stage Liner (£27.50)
Lips & Cheek: Glossier Cream gel blush (£15)
Notebook: Coconut Lane Classy Notebook (£4.50)
Look 2:
Pyjamas: Missguided Pink Satin wide leg pyjamas (£15)
Headband: TLM edit Emerald Green Silk Turban Headband (£24)
Slippers: Fendi FF Fur Sandals (£590)
Necklace: GUCCI Interlocking necklace in silver (£290)
Nails: Chanel Le Vernis Nail Colour in 590 verde pastello (£10)
Notebook: Red Bubble 'Im Not Bossy Notebook (£9.10)
Mug: Imperial Rooms ceramic tea cup (£19.49)
Face Base: Bobbi Brown Vitamin Enriched Face Base (£35.60)
Look 3:
Trousers: Missy Empire Adele Cream I'm Real Slogan Joggers (£24)
Top: Zara Gathered Knit Top (£12.99)
Cardigan: Zara Oversized cardigan (£29.99)
Socks: Topshop Feminist Slogan Socks (£3.50)
Earrings: Mestilo Big Gold Sliver Square Hoop Earrings ($3.91)
Scrunchie: Anthropologie Pack of 3 Aja Scrunchies (£22)
Freckle Pen: Urban Outfitters Freck Beauty OG Freckle Pen (£17)
Mascara: Milk Makeup KUSH High Volume Mascara (£10.25)
Glasses: Quay Austrailia Don't At Me Glasses (£45)
Laptop Case: Red Bubble 'Well Behaved Women' Laptop case (£18.94)
Words and edits by Ella Winfield
Cover by Katie Janes
, , , , , , , , , , , , , , , , , , , , , , , , , , , , , ,