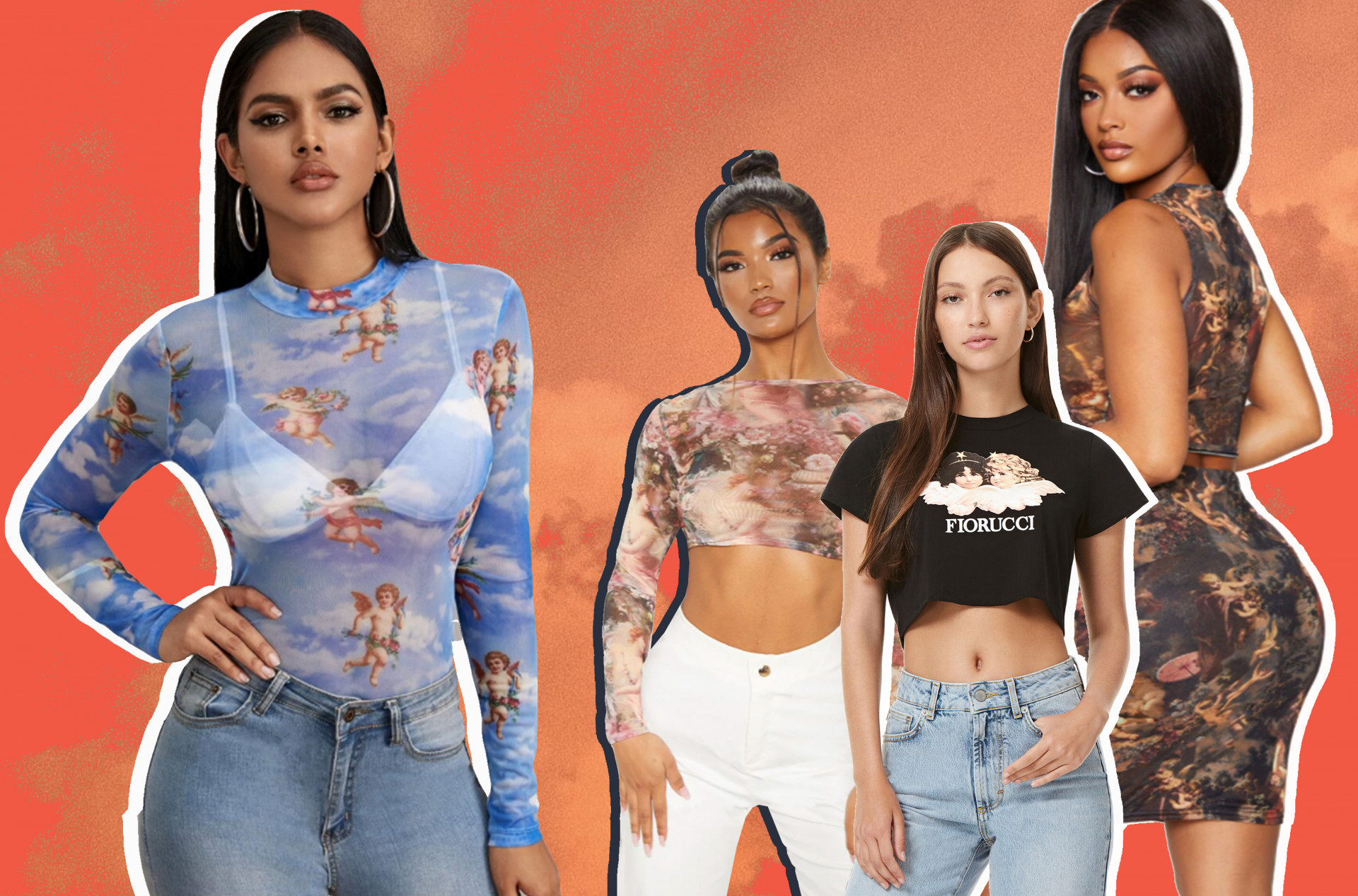 Classy? Bougie? But definitely not ratchet! Up your style game with the in-print cherub trend this summer. Stepping up your homebody attire to a new look.
The on-trend cherub is already lingering within the fashion sector, and without a doubt has grasped the eyes of many style seekers. Although its print is commonly associated with the Italian designer Fiorucci, its iconic appearance is an inspiration to numerous fashion fanatics.
The angel effect is a symbol of the renaissance era and at present is embedded in streetwear as a must-have this season. Its unique print has come to SS20 with a mesh approach that was considered a huge part of fashion in Europe around the eighteenth century. This has made its way back into fashion throughout the years.
You can't deny that the baby angel and mesh combo has not popped up on your insta feed! It goes unnoticed and it is a must-have for summer. Its statement arises within its boldness and authenticity, but that goes for any print. We are so used to one tone hues, that a little a hint of a mixed palette practically takes over your whole look, which is what the cherub aspires. The appealing idea of the print is created to stand out, while its combination of colours can somewhat making it easier to pair with any plain garment.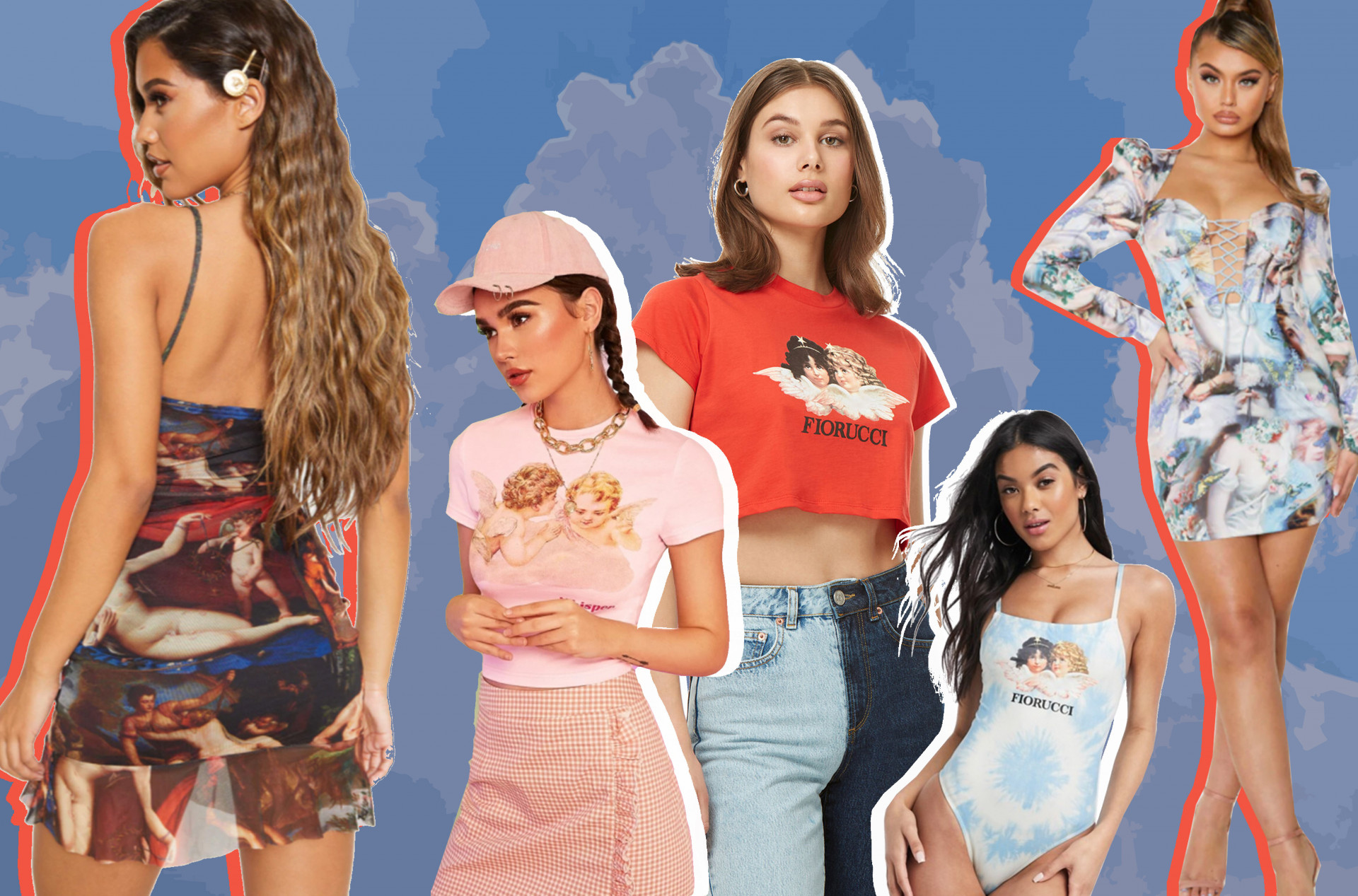 The loving angel has seen to hit our favourite in-style looks via its collaborations through tie-dye along with its vibrant colours such as cloudy blue. While colour blocking its way through co-ord sets, as of our love for loungewear during this time. The duo has constructed its charisma through many traits of fashion while leaving a trail for future fashionistas to follow.
The antique feel has enabled a different side to SS20, as it steers away from neutral colour tones to a more "I'm going to stand out and no one can stop me" tone. You could call it a retro yet stylish appeal.
If you are looking to find an inexpensive cherub look with a mix of colours, no need to shop high end, there are a variety of online retailers that do store this print; which can be found on Shein or Missy Empire for as little as £10. A pop of print can make your fit insta worthy!
Switch up your look and make prints the essential staple this SS20.
Words by Amber Meghani
Graphics by Katie Janes
, , , , , , ,