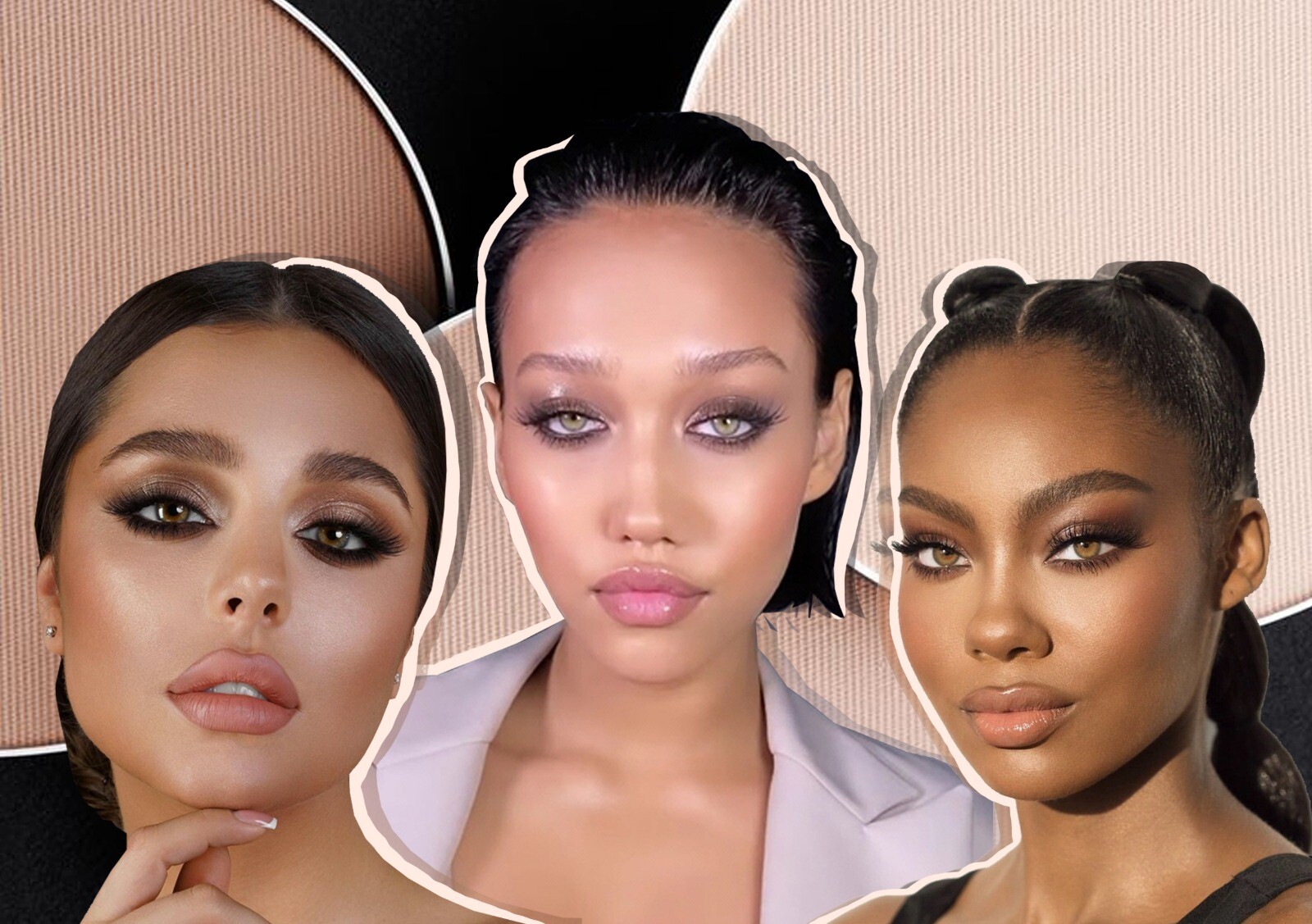 The humble smokey eye—we all know it, we all love it, but do we know how to create it? Where there's smoke there's fire, and we're ready to fan the flames this Christmas with an all-inclusive guide to smokey eyes. No matter your eye shape or colour, we've discovered the universal formula that's simple to recreate and completely customizable.
If we really want to get technical, looking at colour wheels signify what tones are ideal for your eyes. The general rule of thumb is that to compliment your eye colour, it's best to stay within your shade range. For example, those with blue eyes would be inclined to opt for cool greys, steel blues, and dark indigos. Whereas those with brown or hazel would find their match in neutral browns and honey golds. You get the idea. However, to enhance them, we're taking a turn to the opposite end of the colour wheel—with those who have hazel eyes now reaching for the pastel and electric blues, and those with green eyes going for the daring plums and aubergines.
The first thing you'll need is a long-wearing, smudgy kohl pencil that's both suitable for the waterline and easy to blend. The colour is all up to you—with tones ranging from black, brown, plum, and khaki depending on individual preference. We recommend MAC Cosmetics Technakohl Liners as they fit the bill in both blendability and endurance, and we're truly spoiled for choice with eight shades to choose from. Apply liberally to both the upper and lower waterlines (yes, even the top waterline!) to enclose the eyes in colour, and extend just beyond the lash line to smudge with a flat shader brush.
To prep the eyes for a dowsing of eye shadow, apply a thin layer of cream shadow all over the eyelids, past the socket line and just under the brow bone. The Tom Ford Emotionproof Eye Colors are ideal for an opaque and waterproof glaze, with a myriad of both mattes and shimmers. Use a fluffy blending brush like the MyKitCo 1.7 My Ultra Multi to diffuse any harsh edges that may arise. This will give you a soft veil of colour and an outline for the rest of your eyeshadow shades—however, this stage can also be finished off with lashings of mascara for a softer smokey effect.
If you're wanting to take things up a notch, use that same fluffy brush and dip it into your favourite eye shadow palette to start building additional depth. Start from the lash line and work your way up, keeping dark tones hugging the kohl pencil while lighter shades diffuse with the edges of the cream shadow base. At this point, you should be sizzling, smouldering and ready for ample amounts of your favourite mascara, and falsies if you're feeling extra!
Customise your eyes even further with additional shimmers, glitters, glosses, or crystals to make it truly your own. We're all for a glossy eyelid, and Yves Saint Laurent have us covered with their Eye Gloss Smudger—ideal for that no-fuss, grunge glam, runway-ready effect.
Words by Vinona Baines, Graphics by Millie Pollok