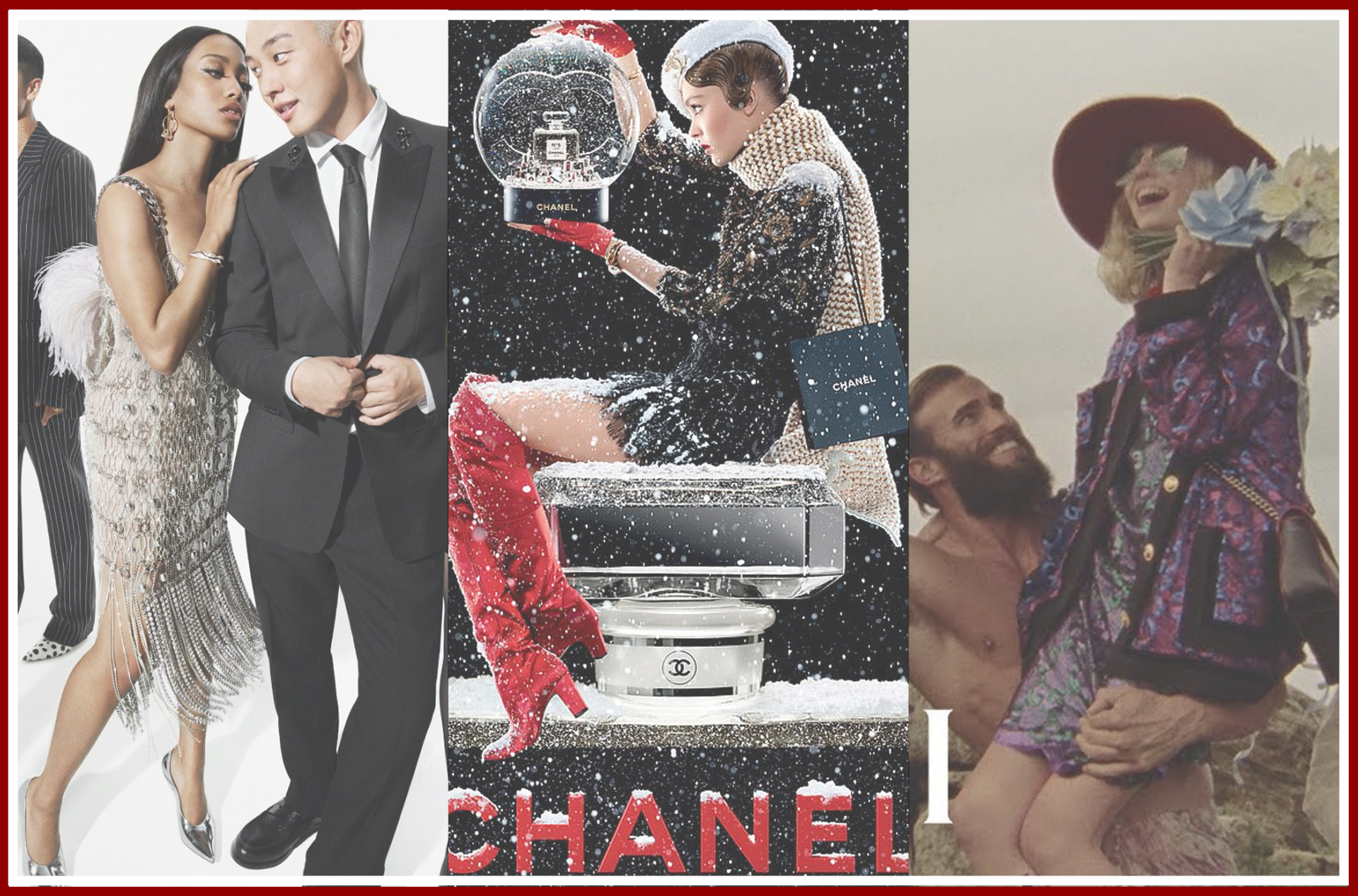 Adverts- the 30-second-long banes of your life when you finally get to slump on your couch and put your tired little feet up in front of an episode of the Kardashians after a long hard day of shopping. But as November gives way to December and we all get thrust into the festive season, adverts become gradually slightly more bearable to watch as Christmas campaigns begin littering our screens breaking us in before the iconic annual John Lewis Christmas advert drop. Yes, video montages of gravy pouring over unrealistically perfect turkeys are all well and good but what about the brands that take the humble Christmas ad and make it fashion. We know not everything in life is a competition, but it just makes it that little bit more exciting, doesn't it?!
1). In third place for the award for the brand that has most successfully turned the 'Christmas ad' into fashion, we have the Chanel. Would you expect anything less? This year the brand presented us with its dainty little Christmas advert for the infamous fragrance Chanel No.5 with no less than the luxurious Parisian elegance Chanel is famed for…
2). Our runner up is a brand who's Christmas campaigns are usually something along the lines of heartfelt videos displaying the rich history of the iconic British brand, intertwined with festive music and typical 'Christmas day' scenes. A stark contrast from the clinically white backdrop and pumping techno music that Burberry released this year for their Holiday 2019 campaign. It almost looks like something you'd watch at an exhibition at the Tate Modern, but we kind of love it.
3). And in first place we have …. drum roll please…. the reigning champion of managing to turn a Christmas ad into fashion… Gucci. Their 2019 'Gucci gift giving 2019 Campaign' stays true to their quirky home-made-video vintage style adverts that manage to give you a feeling of nostalgia about the 70s and 80s even if you weren't even born then, yet still feel timeless. A whole 1:35 of pure indulgent opulence… enjoy.
Words by Ella Winfield
Graphics by Katie Janes
, , , , , , ,