Everyday lips and liners, vibrant eye looks, the return of the 2000s ponytail and something a little more glam – Voir has your beauty roundup ready in time for the long-awaited lockdown easing next week!
A Flawless Glossy Lip/Smoky Eye Combo
There's no better every day go-to than a glossy lip and subtle winged liner – perfect for adding something a little extra to your look. There's no excuse to not be adding a nude shade into your basket this season and we've included some options which won't irritate you in the windy beer gardens. Sandra's smoky eye is the perfect example of how you can use eyeliner to elevate your look – whether you prefer liquid liner or pencil, we've added some options for you to get experimenting with.
The Sleek Bun's Comeback
Looking for a hairstyle that is easy, comfortable and effortlessly chic? Then you need to try the timeless sleek bun this season. Style it like Mae Muller with two strands, or pull it all back – either work. To achieve the look all you'll need is some bun-making essentials, we've got you covered.
Back to the 2000s – The Iconic High Ponytail
Gwen Stefani is taking us back to her y2k roots with the high ponytail. Sassy and sleek, this hairstyle is perfect for all your post-lockdown plans. We don't think this will ever NOT be trending and it's the perfect way to tie your hair up when you just don't fancy it down.
Soft Glam
Need another look for everyday makeup-spiration? Madison Beer took to Instagram with a perfect way to create soft glam, with a subtle blush on the cheeks, a glossy lip, and golden tones on the eyes. Easy to re-create with the right palettes for when you want to opt for something subtle and sweet.
Taupe Tones
We spotted Nikki make-up creating a unique eye look using taupe tones – a not-so-mainstream colour palette which we're living for. Slightly glam and slightly smoky, it's the perfect middle ground. Start experimenting with these shades to take your eye game to the next level this spring.
Bubble Hair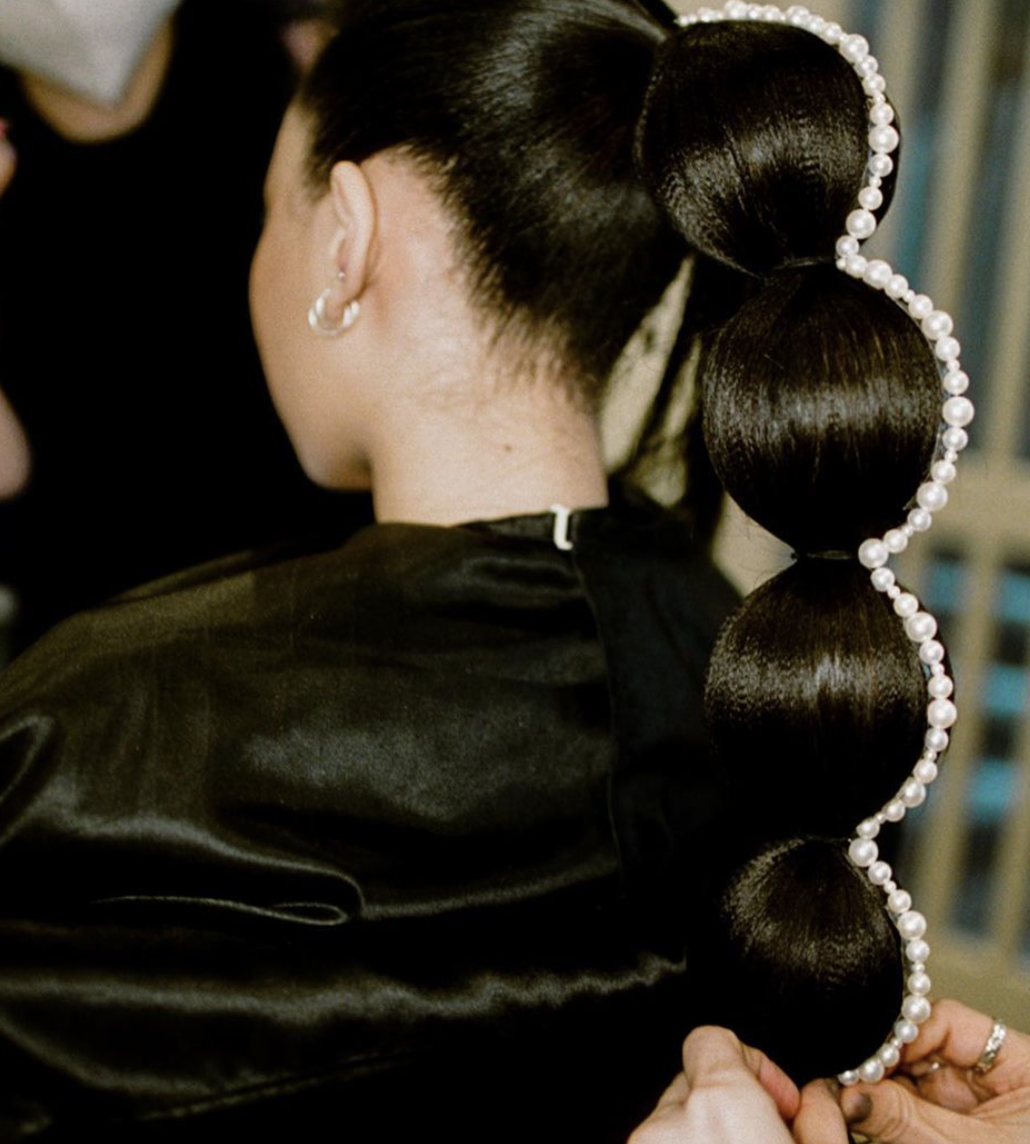 Sometimes you need a hairstyle that will take your look from dull to extra and we've found one that can be achieved in a few simple steps – the bubble ponytail. Simultaneously retro and futuristic, this twist to the ponytail will have you turning heads this spring. All you need to achieve this look is a few extra hair ties! keep it plain and simple, opt for a colourful option, or even add some ornamentation like Griff – the choice is yours.
Shimmer Eyes
Need a make-up look that is more glam? Dua is giving us major eye look inspiration in her BTS shoot this week with stand-out shimmery eyes bound to compliment any look. We've added a few of our favourites, go crazy.
Fly Away Winged Liner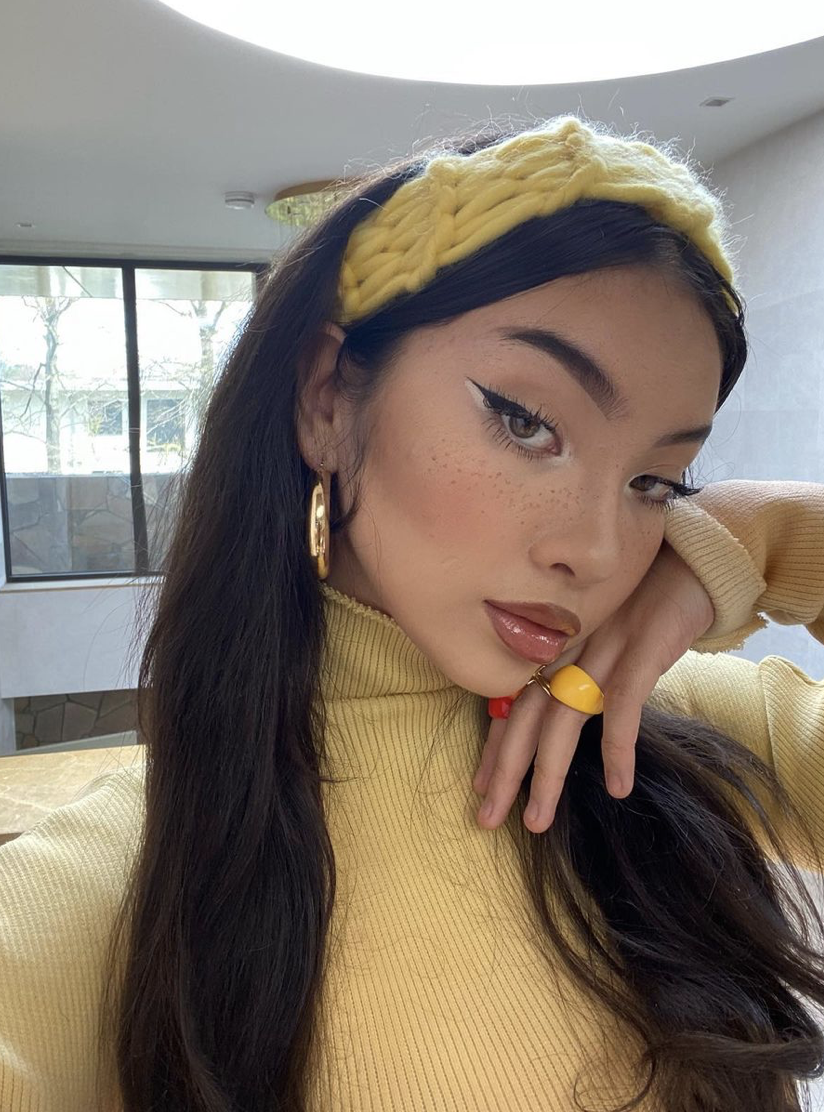 It's time to take our simple wing to the next level and Selina is showing us just how to do it. Firstly, get yourself your favourite liner and a shimmery shade. Next, follow your routine as usual and go for your boldest wing yet. Finally, the most important part, use your shimmer to highlight the wing – add to your inner corners too for that extra glam!
Embrace your curls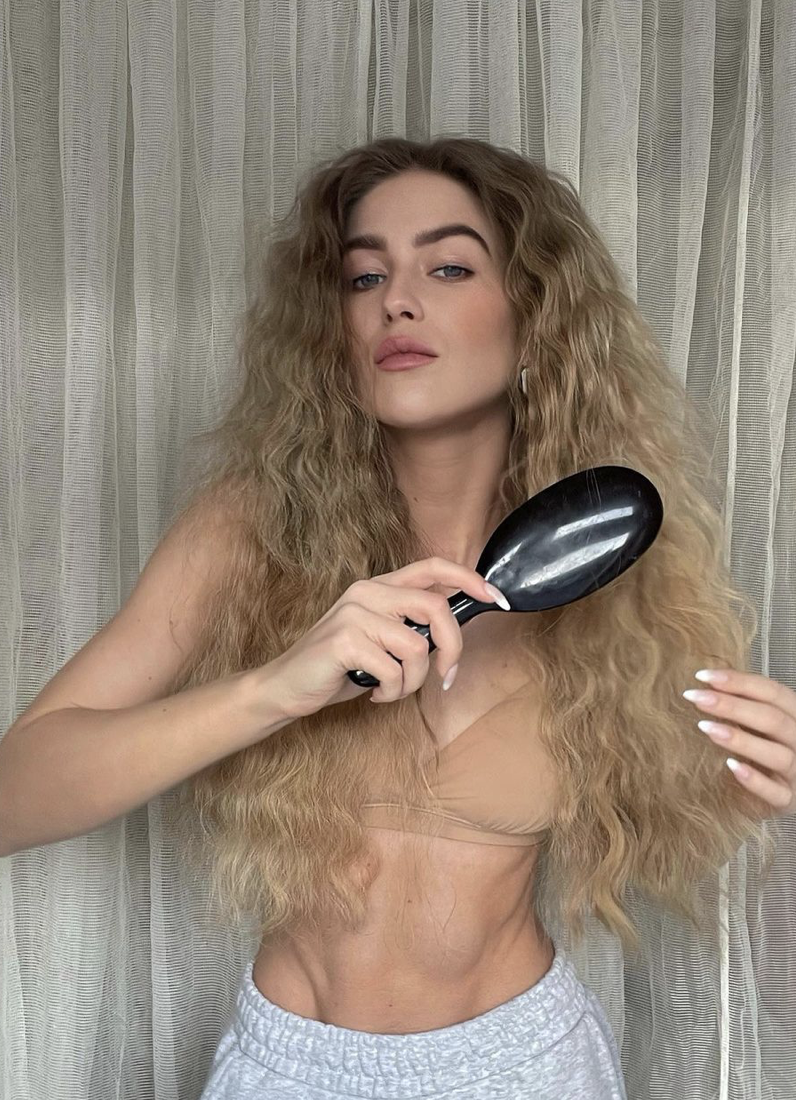 In an editorial for Rosie Inc, Emili is showing off her all-natural curls and reminding us that they can be beautiful. Of course, curly hair comes with it's frustrations but all you'll need is the right products to keep it looking healthy for this spring – we've got you covered. If you want more tips on how to keep your frizz under control, we've got just the article for you here.
How To Make Your Eyes Pop
SS21 is all about colour, meaning it's time to experiment with making your eyes bright and bold. Tashi Rodriquez took to Instagram with the prettiest shade of green in a wing silhouette. Go for this springtime shade or venture to a pastel or neon aesthetic – the possibilities are endless with the right palettes.
Golden Glow
Lizo is showing us how to do golden hour right on Instagram this week – in a sleek and chic look, with pink tones on the eyes, glossy lips and perfectly carved contour with highlights. A beauty moment we NEED to re-create this spring.
Leave Them on Red
Get out your favourite lipstick and leave them all on red this season. The timeless red lip trend is no stranger to spring and with a year in lockdown behind us, there's no reason to not opt for a sexier look. Faith took the colour to the next level by adding a subtle ombre effect using a darker shade and we're here for it.
Make Your Lids A Canvas
Tommy Genesis took to Instagram with a bold blue lid in an artistic full eye covering silhouette this wee, complete with subtle smoky accents on the under eye and some inner corner shimmer. If there's anything we've learned it's that when it comes to beauty this season – the bolder the better.
Words By Natasha Legge