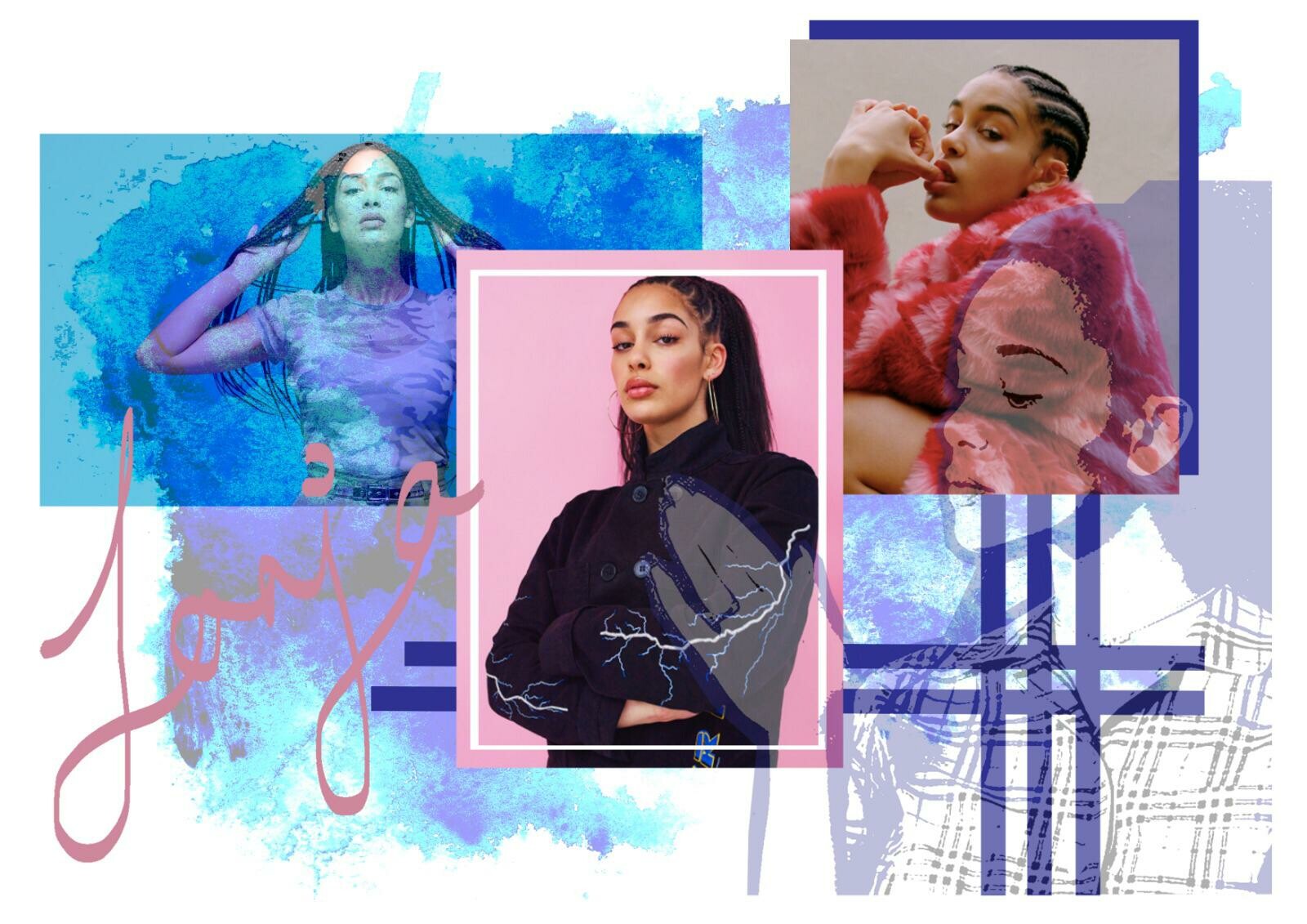 Surely we have all seen Jorja Smith's latest music video 'Be Honest'.
From glossy lids to dewy skin, the aesthetics on Smith's first single since her 2018 album 'Lost and Found' screams Indian summer. Smith's vibe on this track departs somewhat from her more serious and soulful demeanour surrounding her debut album and it's refreshing to see.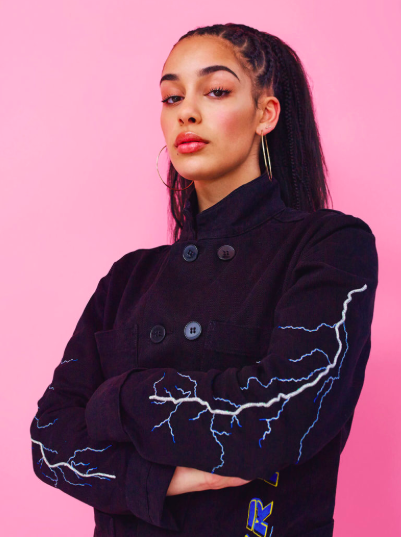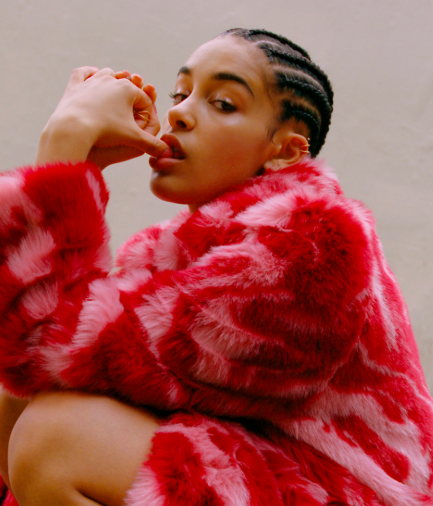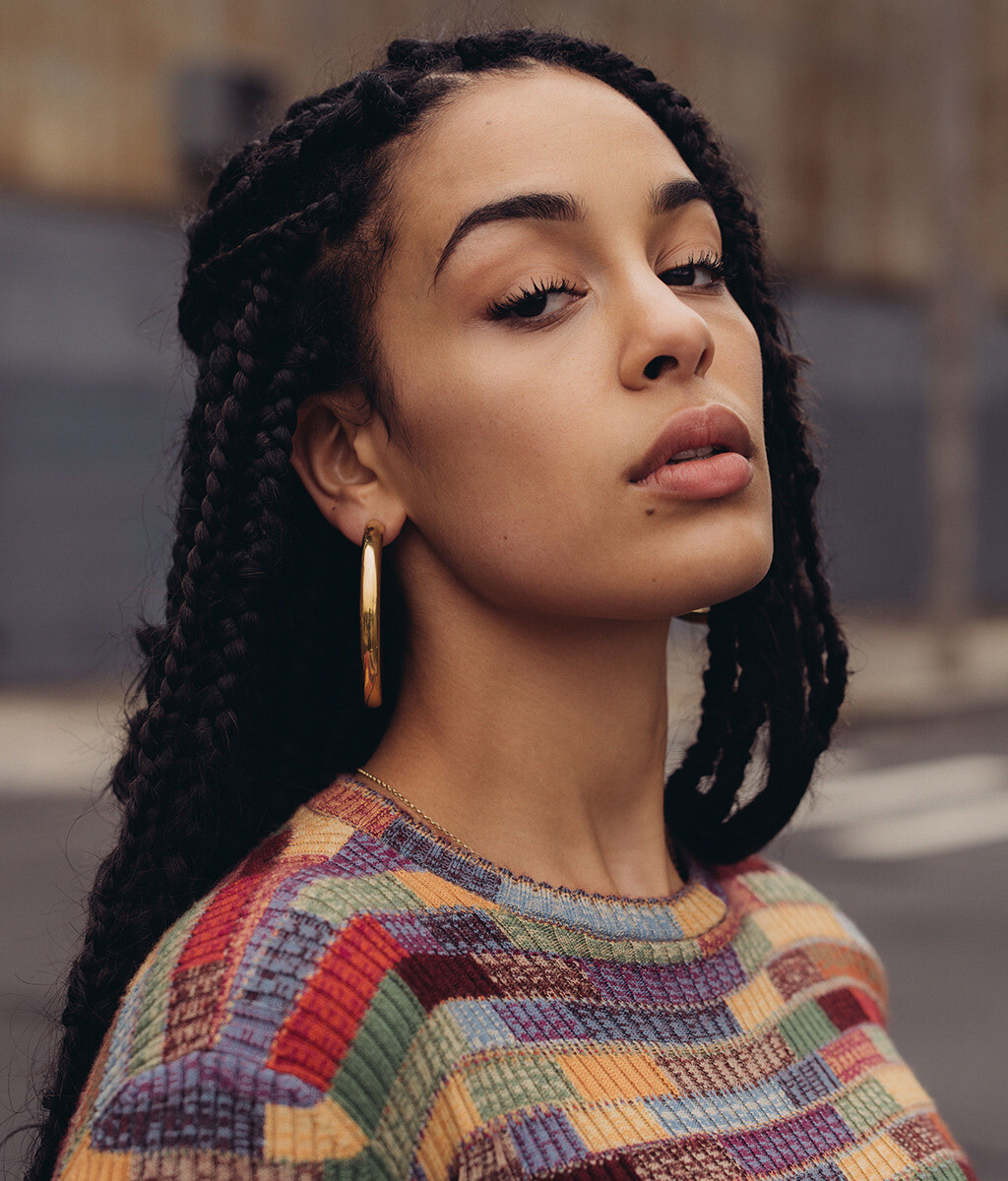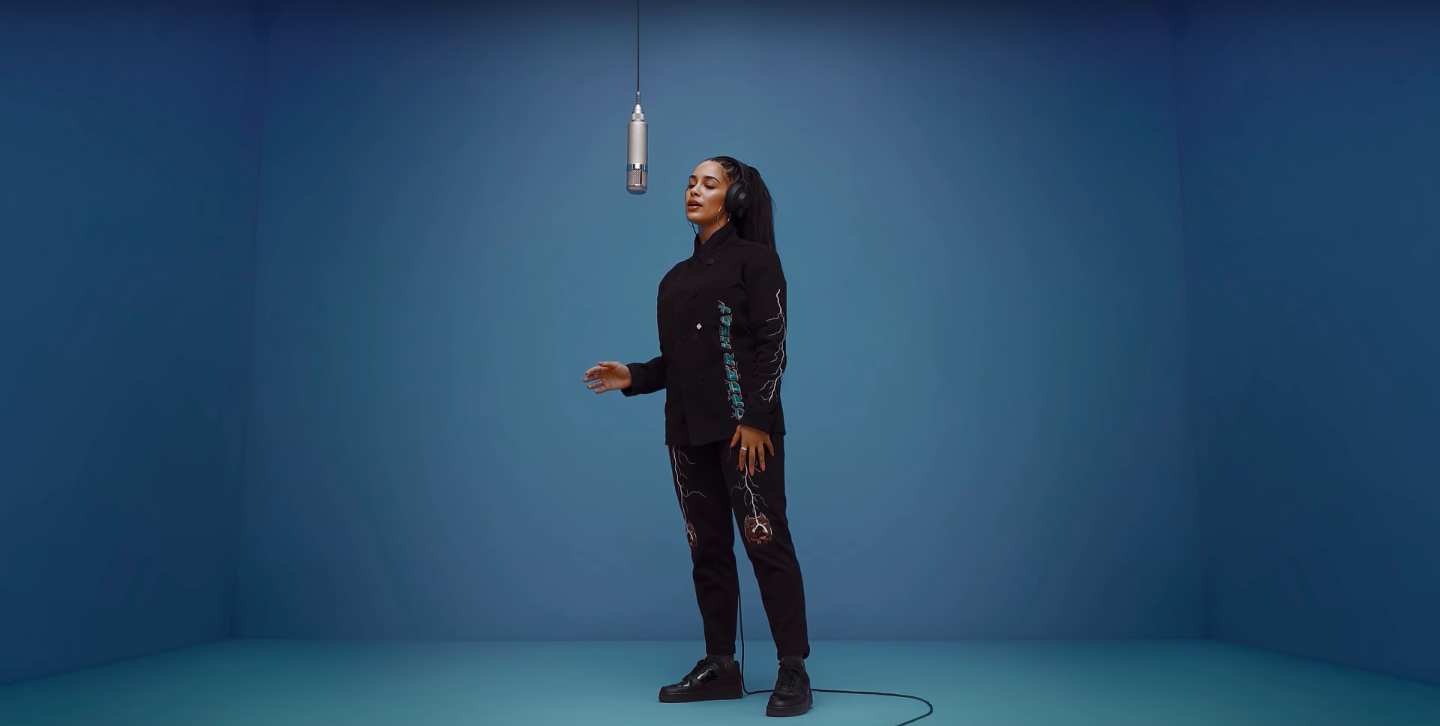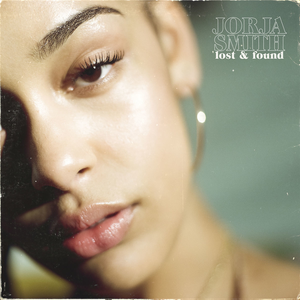 By 22, Jorja Smith has accomplished much – collaborations with Drake, a Brit Award for Best British Female Artist and a critically acclaimed album. 'Lost and Found' beautifully touched upon political issues such as police brutality and minority experiences in Britain which generated admiration by all in the industry. 'Be Honest' adds to this already-rich discography but also gestures an evolution in her persona both in terms of aesthetics and song themes.
In 'Be Honest', Smith ventures to be different. Her video follows her enjoying (and trying to survive) a characteristically British-summer heatwave with her friends. The opening shot features her lounging on a plastic covered couch in a typically West-Indian fashioned front- room.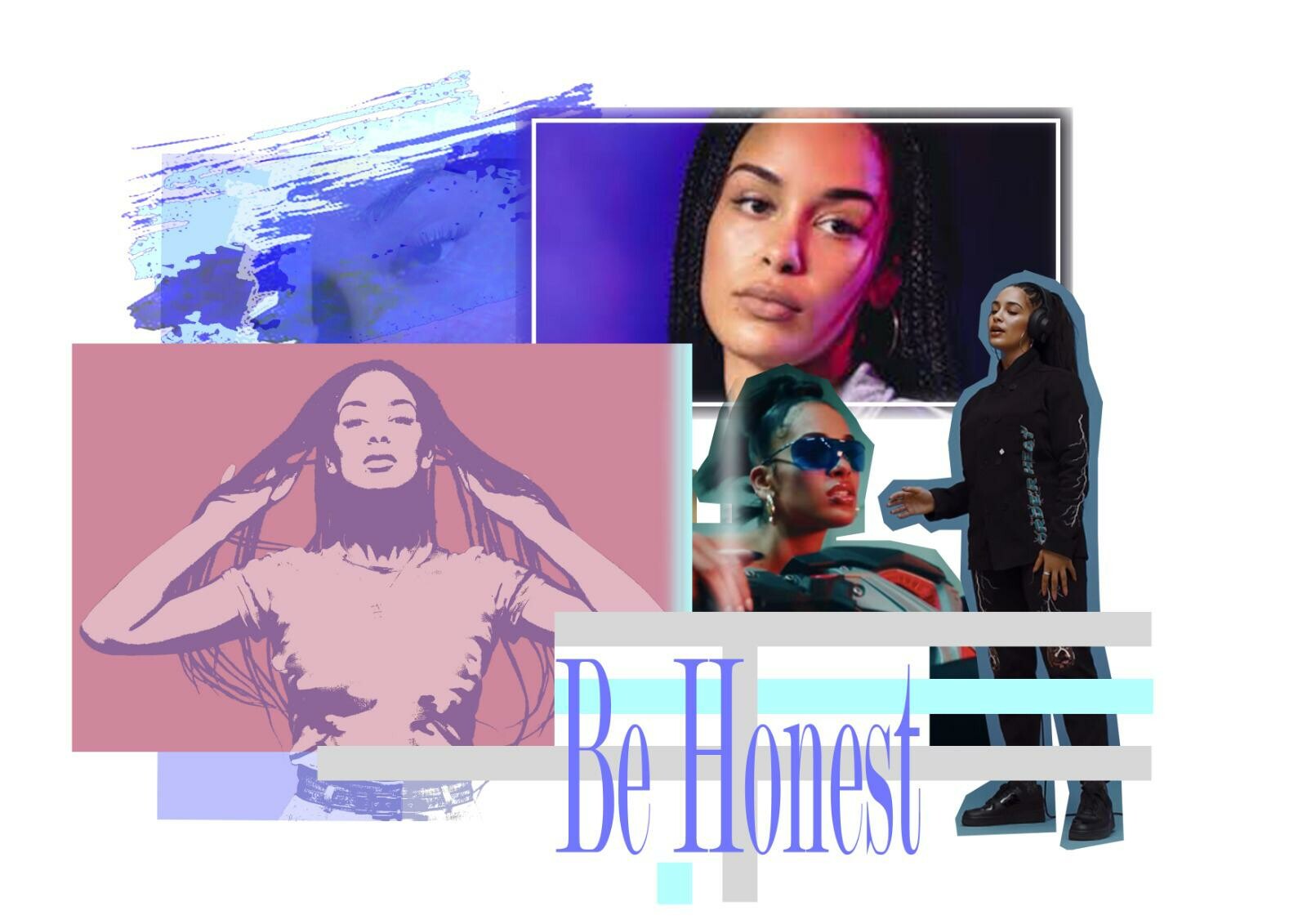 Family pictures hung on the wall, fringe lamps and lace covered cabinets are hard-to-miss symbols that suggest Jorja is kicking it back at her Grandma's. It's charming to see the video unapologetically paying homage to the artist's Jamaican roots and romanticising British immigrant culture.
This reverence is continued throughout the video. The beat driving the song is reminiscent of cool calypso melodies divergent in pace from her first album. Smith even sings certain verses in a patois dialect, undeniably giving off RiRi vibes.
Smith's outfits are also a striking element of the video. Her 60s pink and lime Maisie Wilen shift dress, her Louisa Ballou white swimsuit and her Chanel surf scarf worn as a tube top were all stand-outs. Each piece did justice to her 'thick thighs' and gave off an effortlessly chic vibe to compliment this summer soundtrack. I, for one, am definitely going to snatch up that clever idea of tying a scarf into a top.
Below: Stills from the music video 'Be Honest' by Jorja Smith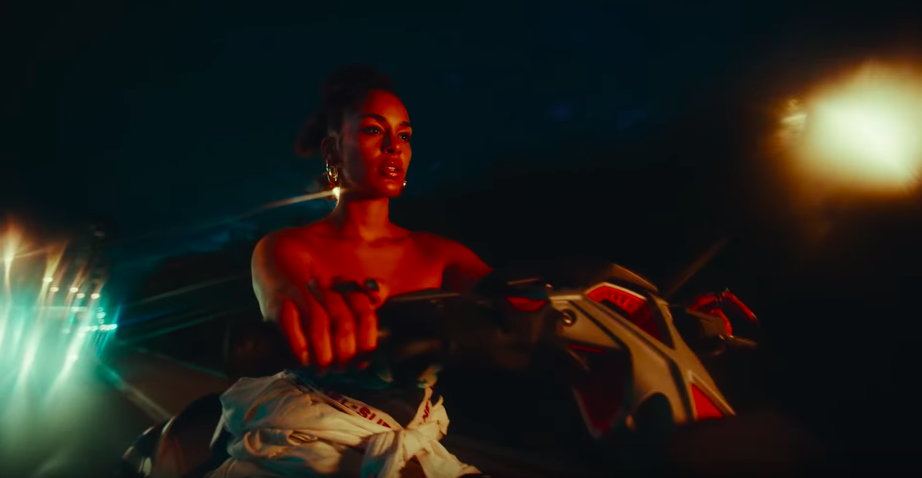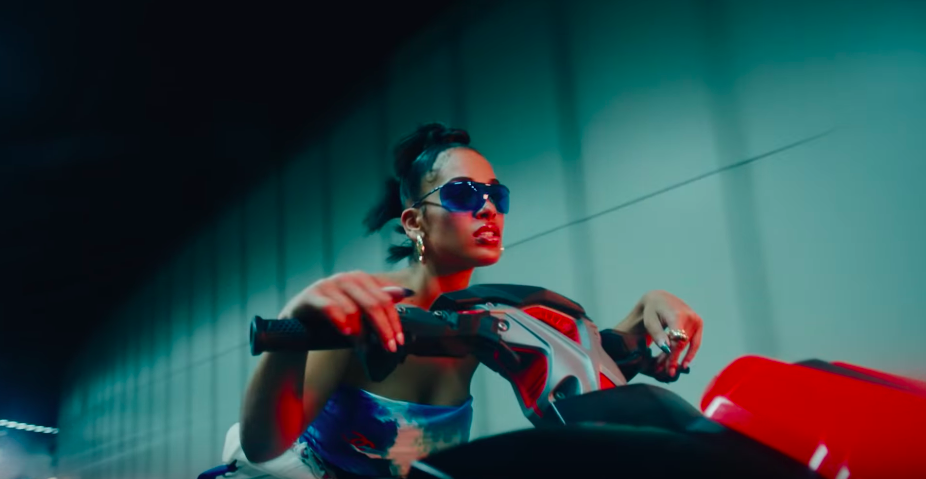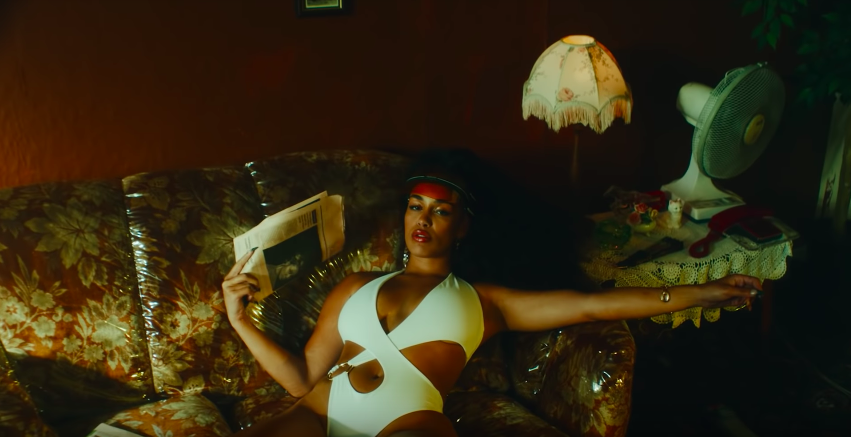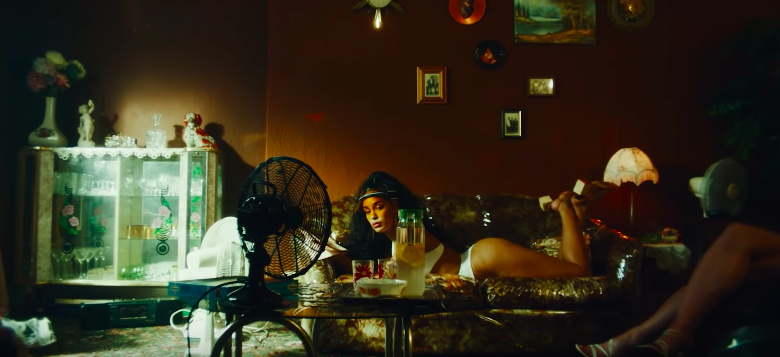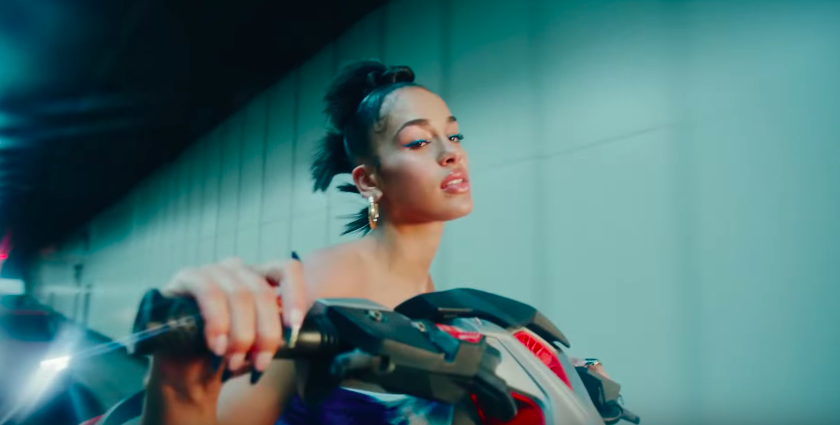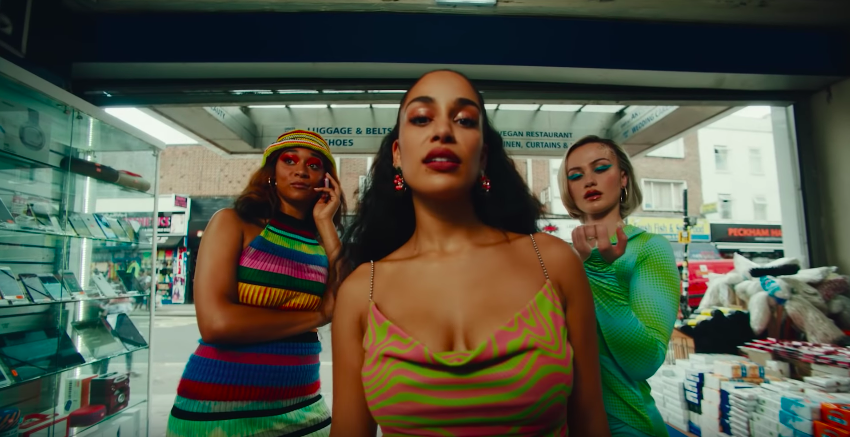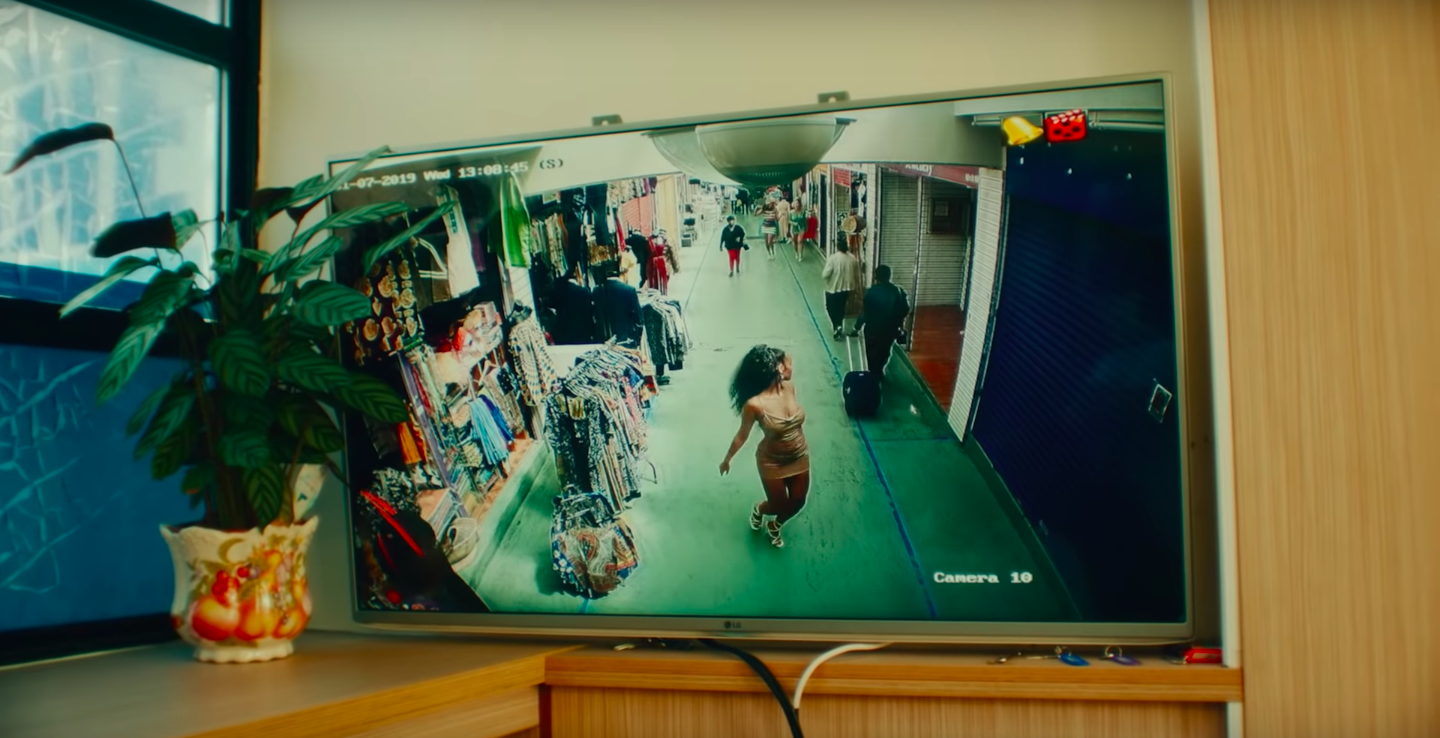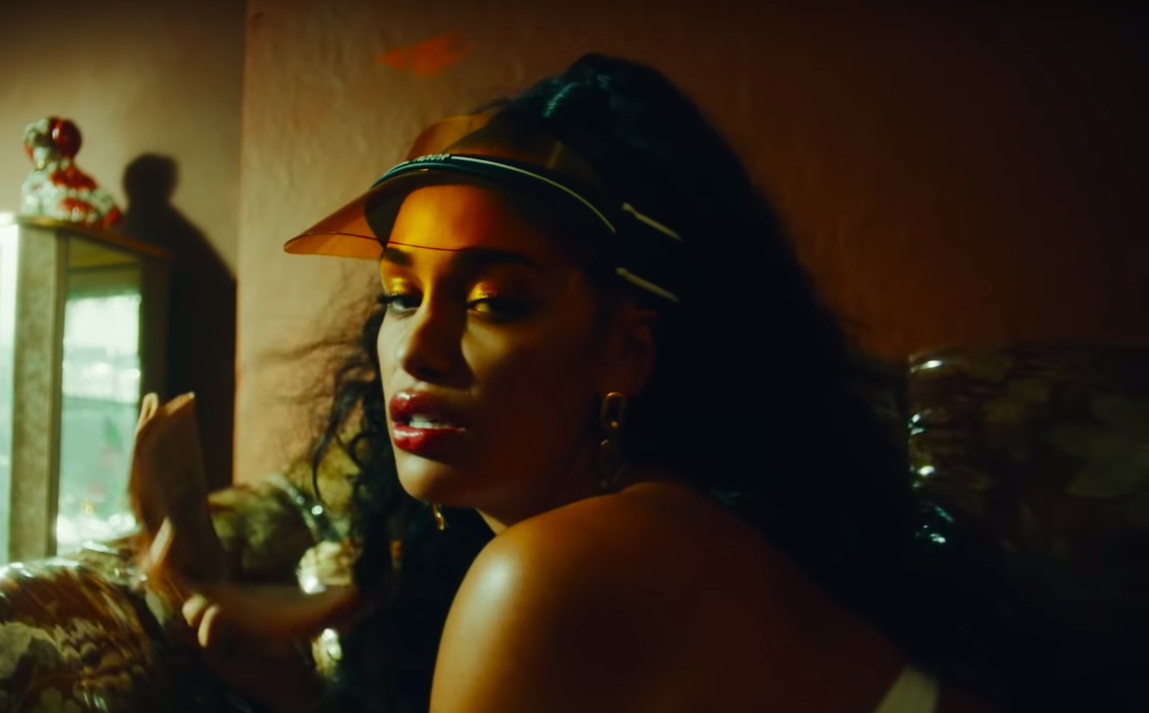 Though the outfits and video aesthetics were impressive, what particularly caught my eye (if I'm being honest) were the eye-looks adorning her lids throughout the video. Her glossy eyes would most definitely turn heads as well as the electric blue cat-wing (my personal favourite) worn as she nonchalantly jet-skis through London's streets.
In fact, this look is getting some attention. You only have to scroll through Instagram to stumble across makeup artists like Sarah Feingold (@sarah.feingold) who incorporates this refreshing trend into their everyday look. Pat McGrath's makeup looks gracing Valentino's Fall 2019 runway also serves as creative stimulus. McGrath's self-confessed 'futuristic' eye- looks encased the eye with violent purples and soft lavenders and pushes us to be unafraid to experiment, as does Jorja.
Overall, 'Be Honest' teaches us that there is no need to feel pressured to remain the same. Smith's evolution and developments in her aesthetic and musical style highlights how she is unafraid to metamorphize and experiment with a different sound and look. She exhibited to her audience that their conception of 'Jorja' is not necessarily what should always be expected of her as an artist – Smith succeeds in keeping us on our toes, eagerly awaiting her next release and feeling endlessly inspired.
Written by Hena Sharma
Artwork by Katie Janes
, , , , , ,