From false lashes to sequins, are face Jewels the next must-have makeup accessory? Do you remember a time we all walked out in our natural lashes and now almost everyone has a pair of handy false lashes or has eyelash extensions? Usually, we saved our face jewels for Coachella but now as makeup moves from actual beauty to expression, we embrace the jewels more and more into our everyday looks. Coming in different shapes and colours. The most used face gems have been sequins, rhinestones and pearls.
Pearls
Depending on the look you are going for different jewels serve different purposes. Pearls give a subtle effect they are more of soft elegance. Small pearls can be used to go along with your wing liner below or on top they can also be used to highlight the eyebrow bone as they are aligned along the arch of your eyebrow to the tip. For a creative look, you can also use the pearls to symbolise tears.
Video from Carli Bybel's Youtube channel
Rhinestones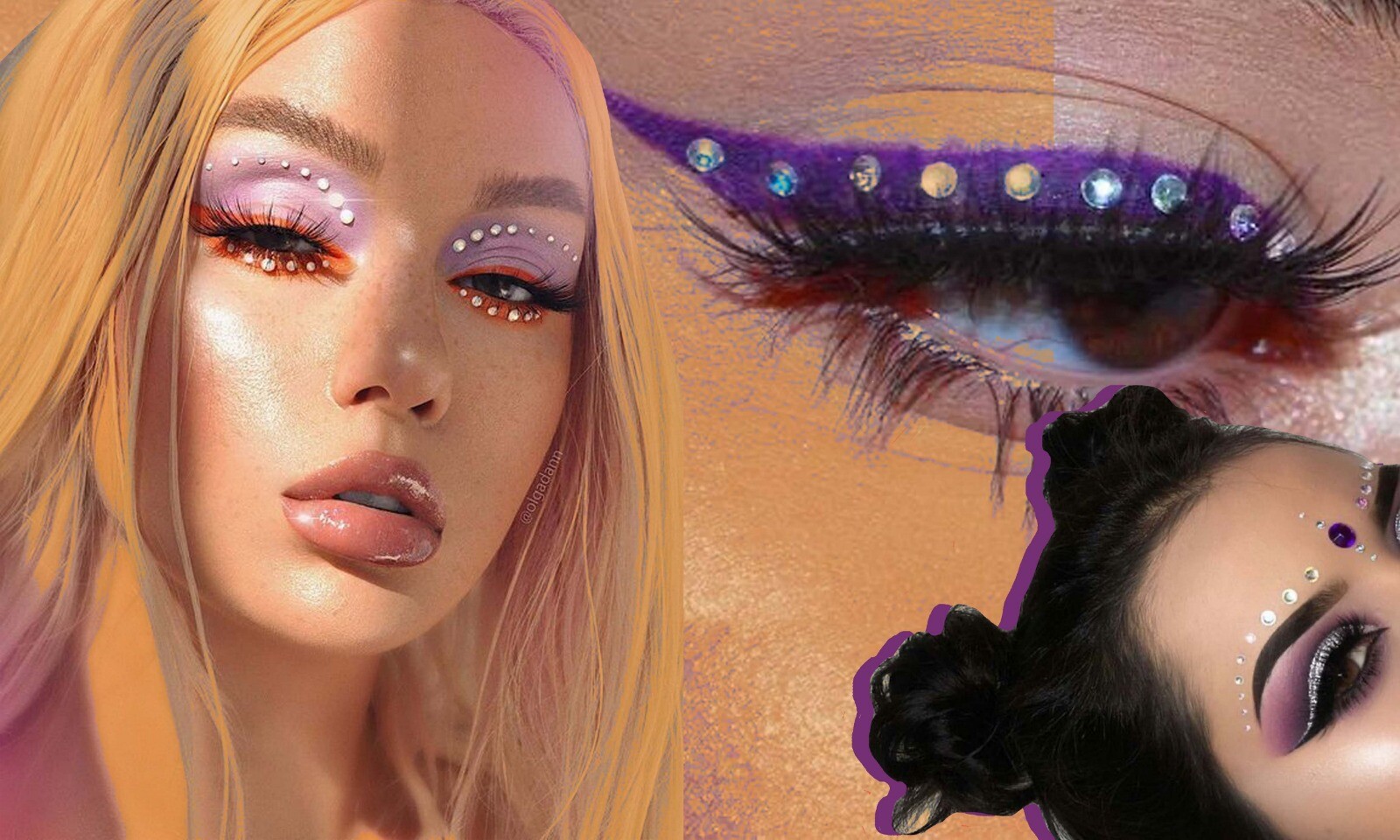 For a more glam or bold look, rhinestone is the face jewels for you. As the light shines and reflects on the rhinestone they provide a more reflective look. With rhinestones as the look is supposed to be bold the use can be as you please whether it is to form an intricate shape on your forehead, carefully placed within your eye make-up or even clustered at your temple. It's totally on you depending on the overall look you are going for.
Video from Maryam Maquillage's Youtube channel
Sequins
When it comes to sequins as face jewels the variety comes from the different shapes of the sequins from hearts to stars. Sequins can be placed individually in the tear duct or to be arranged in a cluster at the temple. Clustered sequins create a rough but beautiful look especially on top of a pastel eye shadow colour.
Video from Nikkie Tutorials' Youtube channel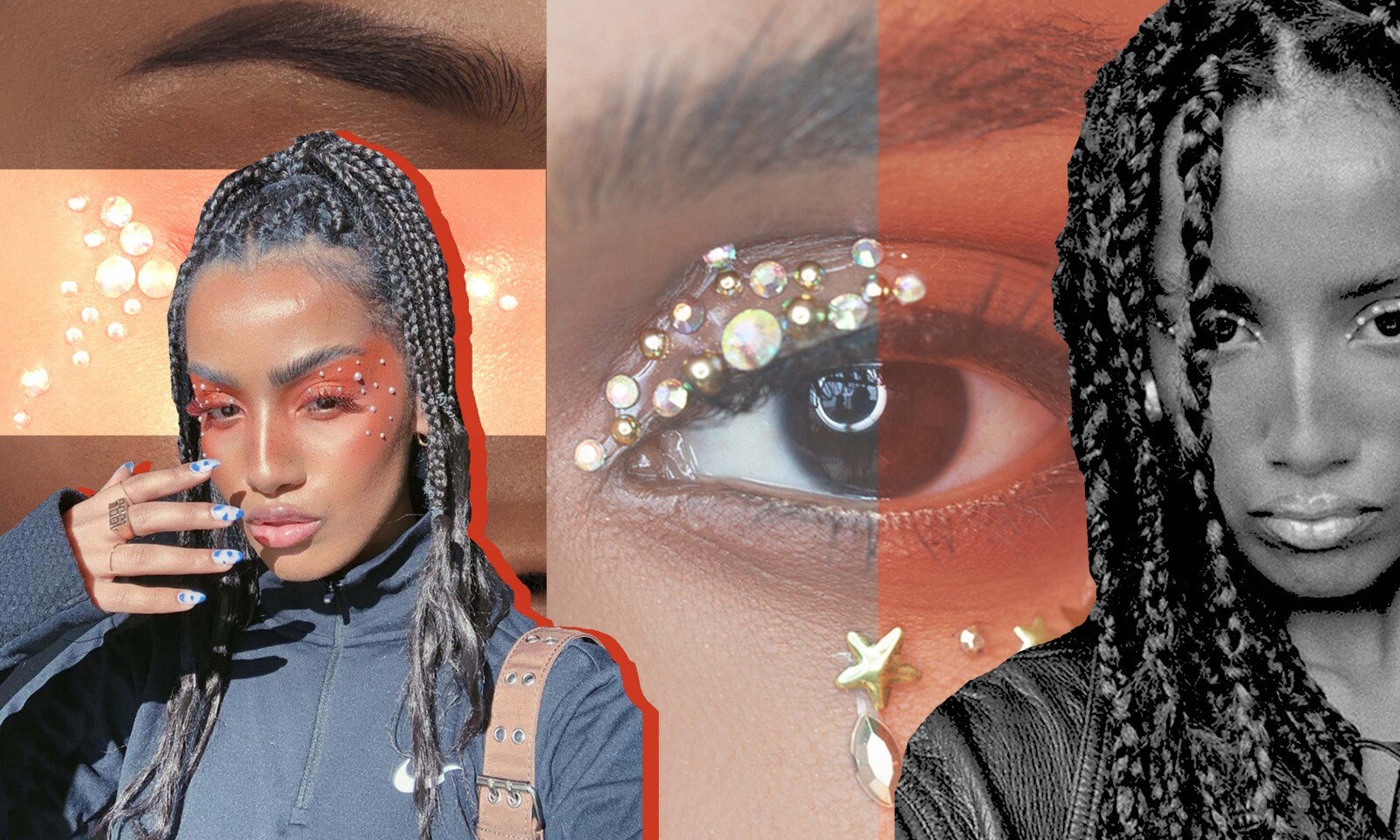 For more inspiration to pull off this trend, Instagrammer @soblushing has created various looks based on the different jewels with tutorials on how to achieve those looks. These jewels are not only limited to your face you can also put them in your hair and any exposed skin you wish to extenuate All these face jewels are available at Urban Outfitters, Dolls kill, Pretty Little Thing and Amazon.
Words by Precious Njoki
Graphics by Katie Janes