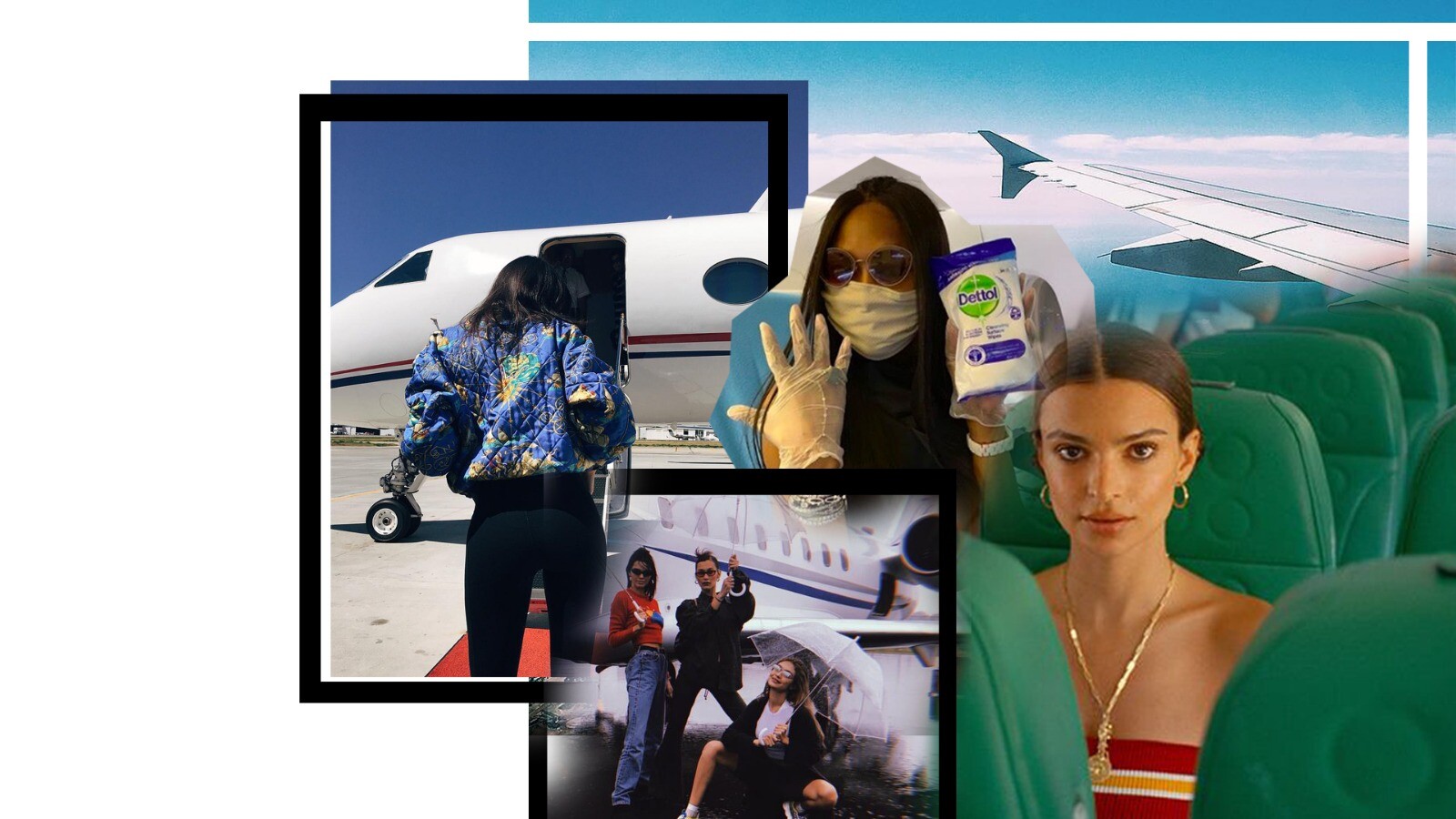 If you thought you'd got the perfect aeroplane travel routine – you're probably wrong.
The Naomi Campbell put us all to shame as she went through her plethora of steps to ensure she stays germ-free, and ever- beautiful while flying high.
As she went on to explain:
No. 1. You must "clean down everything you touch" with a pair of rubber gloves and Dettol wipes you should carry handy.No. 2. Make sure to take a seat cover in "colours that make you happy", (but you must have a clean one every time and wash them once a week).No 3. Followed with your skincare routine – a handy travel bag of pure hydration – masks, serums and sprays.And finally, finish off with a surgical mask to ensure she keeps her vitality aboard when people are coughing and spluttering.
We agree Naomi we "just can't" either.
Watch her infamous routine here:
But, let's face it, maintaining healthy skin on the go isn't easy. Your body is overtired, suffering from jet lag, and after all, not all of us are supermodels.
Although summer provides us with endless opportunities when it comes to travel, we can tend to feel that little bit less glamorous coming off that plane.
So here are our must-haves for flying high Naomi style: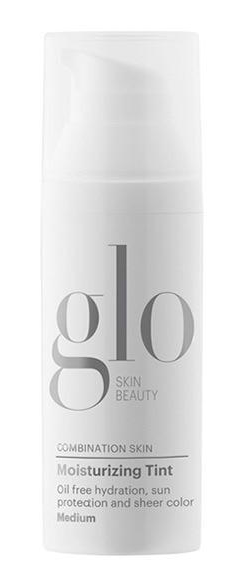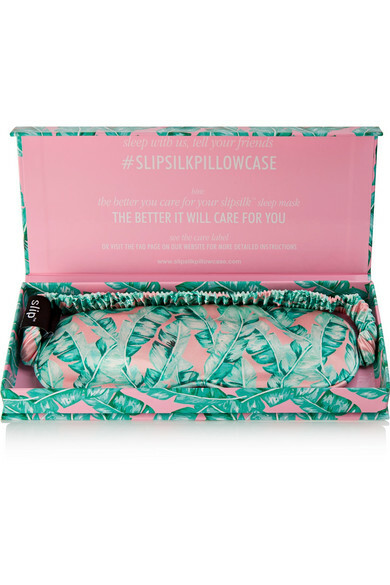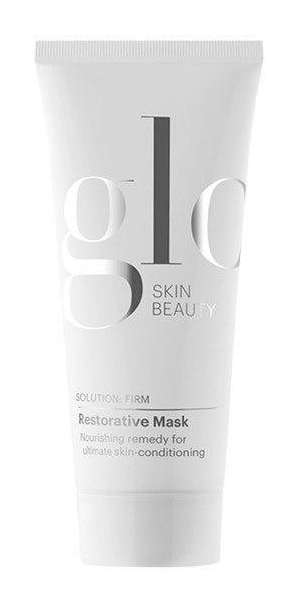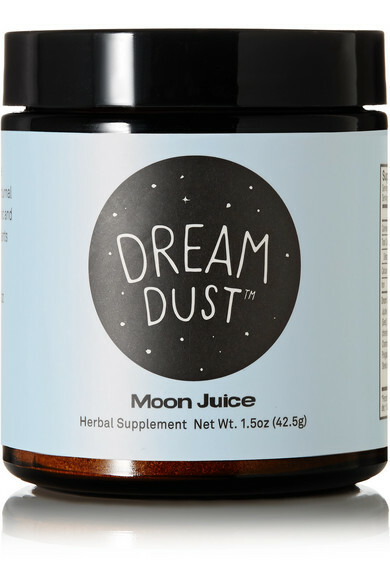 Of course, we recommend taking a seat cover like Naomi – so take something comfortable and warm. Barefoot Dreams' CozyChic line of throws and blankets are undeniably soft, light, and adored by private jet regular Kourtney Kardashian. Layer this over your seat to relax in comfort in style next plane journey (obviously, after you've cleaned down your seat first).
For a hit of hydration, Glo Skin Beauty offers several masks to soothe skin and replenish your natural moisture. The Soothing Gel Mask will help you to look significantly less puffy in baggage claim, and their Restorative Mask works to deeply moisturise and strengthen the skin (ideal pre/post-holiday drinking). Use one or the other, or both if you're feeling extra.
Sprays and mists also make for great company aboard, as the air is filtered and conditioned it means, more often than not, it can feel parched; hence that dry-throat we all know too well when flying. To tackle this, delicately mist either the Conditioning Mist or Phyto-Active Mists to add some humidity back into your skin, in first a T-motion, then an X.
Follow with Glo Skin Beauty's Daily Hydration, a moisturising serum which will help to lock in that added moisture from the mists, plus brighten dull complexions with 15% Vitamin C. Plus it also will shield skin against environmental aggressors, perfect for plane travel.
Funnily enough, even though you may not have landed in your sunny destination yet, even sitting by the plane windows, you're still within risk of sun damage from UV rays. The rule still stands that you should always be wearing SPF.
Apply Glo Skin Beauty's Solar Shade SPF 50 for maximum protection after your finished skincare regime aboard, as not only will it protect you from sun damage, but its delicate moisturising texture formulated for sensitive skin will help you preserve that youthful glow you worked so hard to keep.
Better yet, you use their Moisturising Tint Sun Cream SPF 30 which provides a sheer hint of colour to tone and enhance skin's radiance without suffocating the skin – great to apply just before hopping off the plane.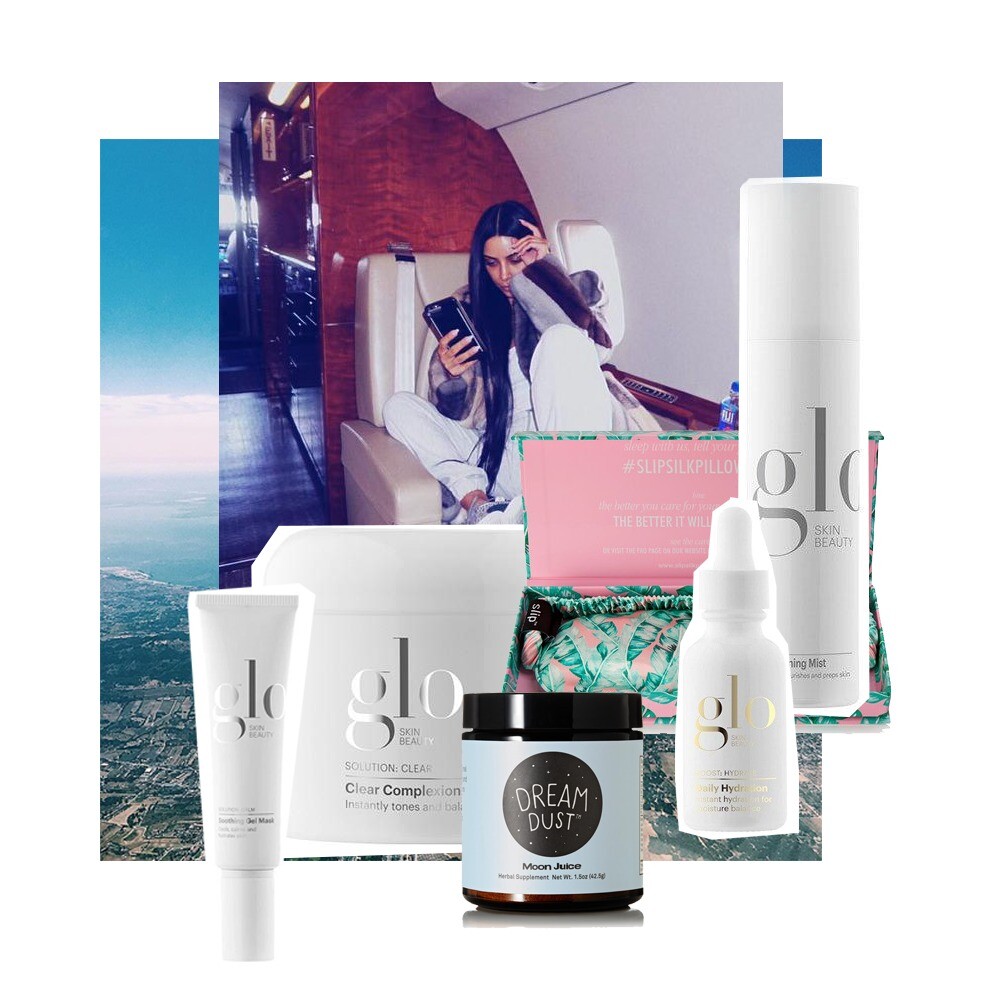 Facial pads which are already soaked in key nourishing ingredients are perfect for inflight care.Their ease of portability makes for an ideal in-flight treatment for those of use with more troubled skin to reduce any oily skin breakouts without carrying any extra products. The Clear Complexion Pads are infused with antibacterial, antioxidant and anti-inflammatory properties to treat congested skin, leaving it calmer, shine-free and more balanced.
For internal beauty, and calm (we know flying can be a tad stressful), Moon Juice's Dream Dust is a powdered supplement to apply to add to any smoothies or hot drinks (we particularly recommend it with a hot
fruit tea). It's smooth blend of Ashwagandha, Jujube, Polygala, Chamomile & Schisandra targets stress for relief of tension and to promote deep, tranquil rest.
Follow with a Slip Sleep Mask,"The beauty secret of celebrity hairstylists, dermatologists, beauty experts and even a supermodel or two."
Since it's made from pure silk, not only does it block out the world for a night of restless sleep, but it won't absorb any skincare, and prevents bed head and facial creases.
Finally, jump off the plane smelling as fresh as you feel, by applying Byredo's Blanche Roll-On
Perfume. Its light, clean scent was built around founder Ben Gorham's perception of the colour white. This simple formula is composed of subtle hints of White Rose, Violet and Sandalwood, peppered with Peony and Blonde Woods for a delicate, feminine effect.
Go on, have your in-flight spa treatment and impress Naomi herself.
Graphics by Sasha Green
, , , ,