Voir Fashion is excited to introduce Issue 28: Make Your Mark, featuring one of the UK's top leading female rap artists of our time, Stefflon Don, in a fierce 3 Cover Special. Steff tells us how she victoriously made her mark on the music industry and dealt with the pressures of her music career, saying, "I choose to focus on myself, I choose to focus on what I got going on [around me]." Steff's exclusive interview also features a recount of her all-time favourite music artists and the surreal realisations she felt when she had the opportunities to work with them.
To read the full interview click here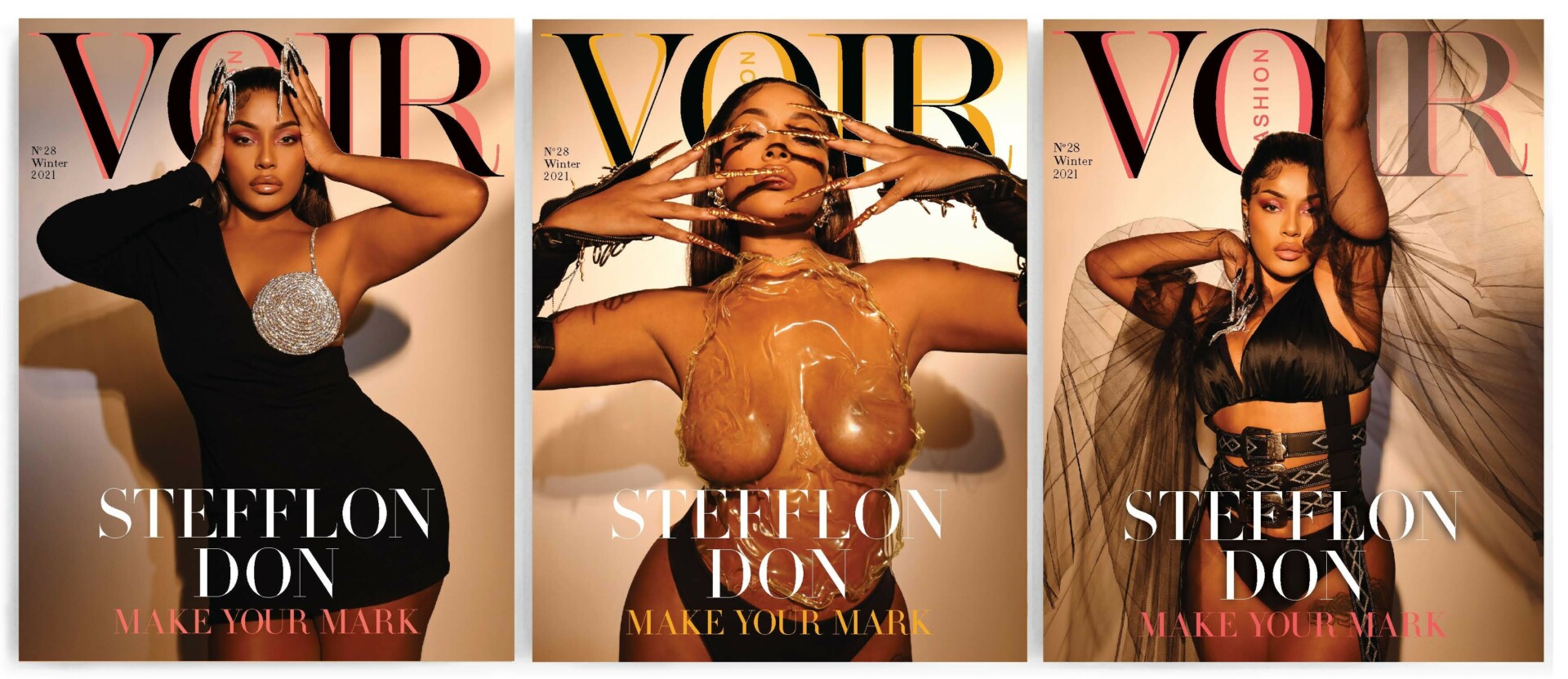 Voir Fashion Issue 28: Make You Mark, sets the tone of the new year as we come towards the end of a challenging period. What better time than now to 'make a mark' on the world. Whether you do this through your style, creativity or your work, put a stamp on YOU and claim it.
Voir is here to support you in your newest adventure in fashion, beauty and lifestyle. Browse through our hand-picked, custom edits and fierce, shoppable shoots, take a look at our section on love and relationships and finally, read up on your latest horoscope here.
This issue, we encourage you to put yourself first because nothing is more important than focussing on yourself and your wellbeing. Whether that means treating yourself to those boots you've been wanting for a while or, taking yourself out on a self-care date, it's all about you. At Voir, more is more – don't be anything less than who you are. Make Your Mark.
Click here to read Issue 28: Mark Your Mark.