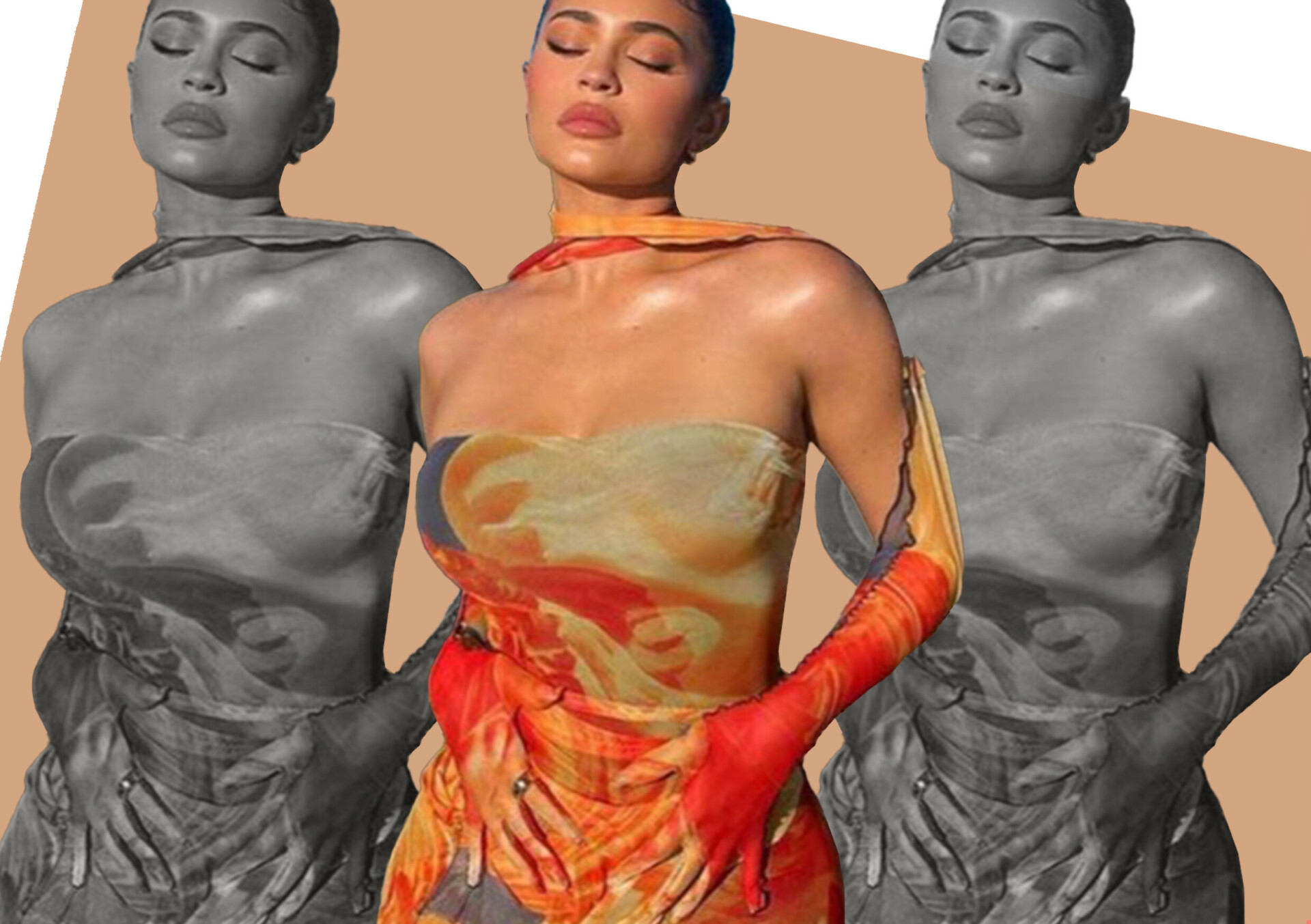 Instagram is an emporium for fashion inspiration from the past and present, with an abundance of brands showcasing their latest collections campaigns, as well as how their followers show off their prized purchases. While the fashion world of Instagram can be exciting it can also be overwhelming with so many designers and brands available at the click of the finger. VOIR have curated a selection of independent and niche brands which should be at the top of your following list, which has the approval of our favourite celebrity fashionistas. Feast your eyes!
AUNE COLLECTION
We all know that once a Kardashian gets their hands on a custom made piece by an upcoming, stylish brand like Aune collection, there is no going back! Aune is 'unmistakably contemporary' and they are here to promote a slower and more sustainable approach to fashion. Aune is a fashion-focused concept store from Lisbon, with over 62k followers on Instagram. The clothes scream 80s/90s vintage with a glam yet conceptual twist. Socialite, model, and businesswoman Kylie Jenner is rocking the 'Orange Sculpture Print Gloves-scarf, Draped Bandeau Top and Draped Skirt' set as she takes in the last few minutes of the golden hour. This outfit gives you a little taste of the brands aesthetic, but this won't be the last celebrity we see wearing this collection…
2. POSTER GIRL
London based indie brand Poster Girl is for the fearless and daring. Expect to see a host of chainmail minidresses, leopard print and lace bodycons and brightly coloured cleavage cut outs across their collections. Poster Girl clothing and the poster girls who sport them are celebrating rebellious women and the power to dress as daring as you want. Pop star mogul Dua Lipa is an advocate for the brand and has been most recently spotted in a mirror selfie wearing the fuchsia pink Miranda mini dress, paired with sheer denier tights and holographic stilettos.
3. CHARLOTTE KNOWLES
Another up and coming brand which is reppin' London's fashion scene is Charlotte Knowles. With a focus on reimagining the female form through their deconstructed style of clothing and sustainability, as seen with their use of repurposed nylon in their SS20 collection, the brand has gained a cult following including the likes of fashion IT girls Kylie Jenner and Bella Hadid. Nostalgic retro prints mixed with figure flattering corsetry provide women with earthy hued sexiness.
4. HOUSE OF SUNNY
Quickly becoming a household favourite with fashion connoisseurs, French brand House of Sunny provides affordable luxury in the form of psychedelic prints and colour palettes with influences of a 1960's fusion. Columbian-American singer Kali Uchis is one of the many notable faces showing off the latest House of Sunny gear in a 'Peggy Pacific' baby blue textured cardi with faux fur detailing, paired with the co-ordinating trousers and oversized sunnies to complete the look.
5. LOUDBRAND STUDIOS
Black owned business Loudbrand Studios are redefining their idea of sexy. Taking vintage inspired textiles and creating skin-tight pieces that embrace the female curvature in the form of tie-dye hued ruched dresses and cling-fit trousers. The business of three team members has surged in popularity since the surprise endorsement of Kylie Jenner featured herself not only wearing, but loving Loudbrand's 'Vashtie' dress. The Kylie Jenner effect gave Loudbrand Studio's Instagram page over 50K followers over one week.
6. TLZL FEMME
An American brand founded by self-taught designer Aazhia Rhy TLZL Femme is championing the fashion trend of fishnet dresses in an array of metallic shades, as well as PVC outfits with excessive fringing and details of pieces of fabric being enwrapped around the body. Supermodel Winnie Harlow is seen with the iconic red fishnet mini dress and rising star duo Chloe X Halle are seen performing in matching white holographic combats and crop tops with the brands signature fabric fringing.
Words by Sophia Zenonos, Graphics by Victoria Zhao and Edits by Millie Pollok