Photo Credit: WISHFUL Skin
Huda beauty is whipping our skin into shape, ready for this winter, with their new release of Wishful Honey Whip Peptide Moisturiser. The new addition to Huda's Wishful products, is as moisturising as it is sweet. With its key ingredient being Manuka Honey, there's no wonder why everyone is buzzing for this product.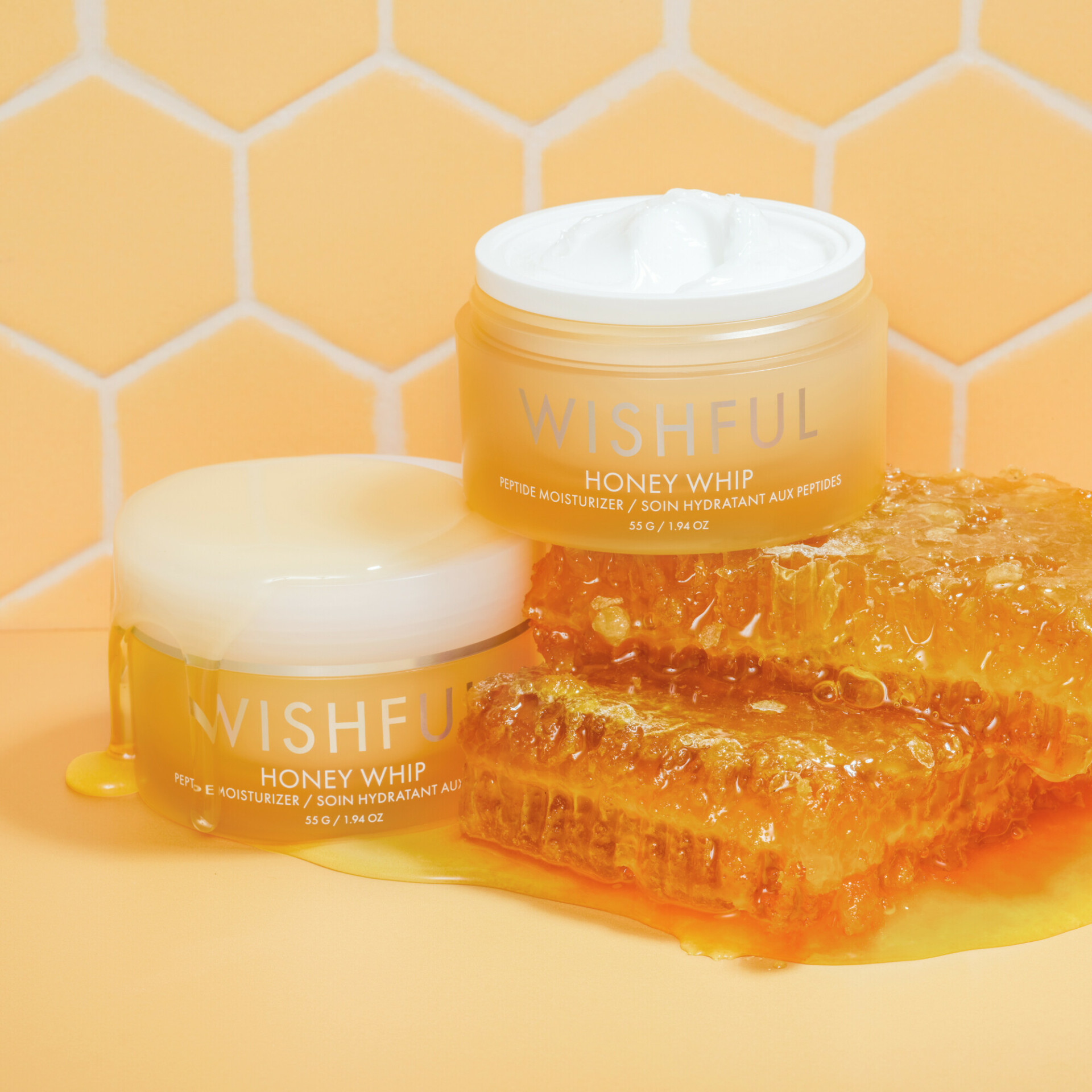 Photo Credit: WISHFUL Skin
Bursting with skin benefits, Huda Kattan describes Manuka Honey as 'one of the most delicious skincare ingredients' and she is not wrong! Loved for its ambrosia-esque taste, it also has unbeatable moisturizing and anti-bacterial properties; it smooths complexions, soothes inflammation, and calms the skin.
If this isn't sweet enough, Honey Whip's lightweight concoction has the power to plump up your complexion, achieving this with peptide ingredients that help to activate cells and create fresh collagen. You'll be left with none other than plump skin and an unmissable youthful glow.
Being a go-to ingredient in Huda's skincare survival guide, she has created yet another game changing mega-moisturizing hero that will help your skin firm up over time – making the product a good investment piece!
As this universal cream rejuvenates and replenishes our complexions, offering up to 30 hours of moisture, you will be feeling just as radiant throughout the day as you did right after applying. Honey whip is perfect for when your skin needs a pick-me up – it is now a must have to incorporate into our skincare routine!
The Wishful Honey Whip Peptide Moisturiser is set to release on August 31, 2021, on their own website so get ready to 'bee' there and purchase your own!
Head back here on August 31st to shop the products!
Words by Josie Cooke