London based PRO makeup artist Aimee Twist, has been painting the faces of singers Fletcher, JGrrey, Laurel, and Carlie Hanson (just to name a few), sharing her enthusiasm for artistic expressionism and unexpected beauty along the way. Represented by @creativesmuandh since 2019, Aimee's style has flourished by working alongside other industry creative's to produce eye-catchingly bold editorial imagery—an aspiration that first began in her teenage years—with big names such as Liberty London, Adidas, L'Officiel magazine and Glamour Magazine tucked into her makeup belt.
Looking through Aimee's impressive portfolio, you can be sure to find swipes of metallic shimmer between dashes of pastel, alongside an assortment of graphic liners often accompanied by a chunky lash. On the subject of her signature style, Aimee explained in a recent interview with Night Shift Blog, "I don't like the idea of being pigeonholed, makeup for me is about fun and expression." And we couldn't agree more.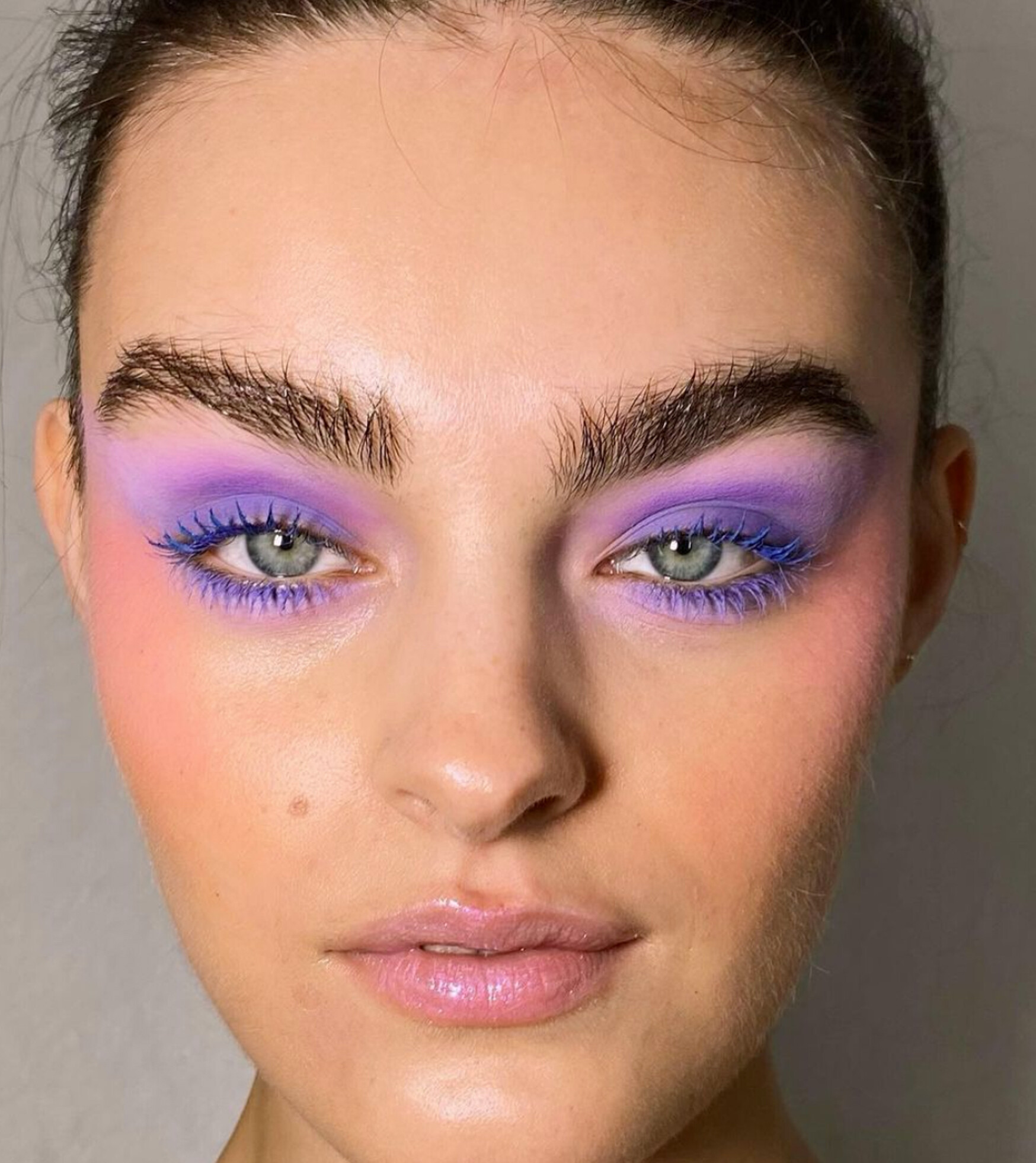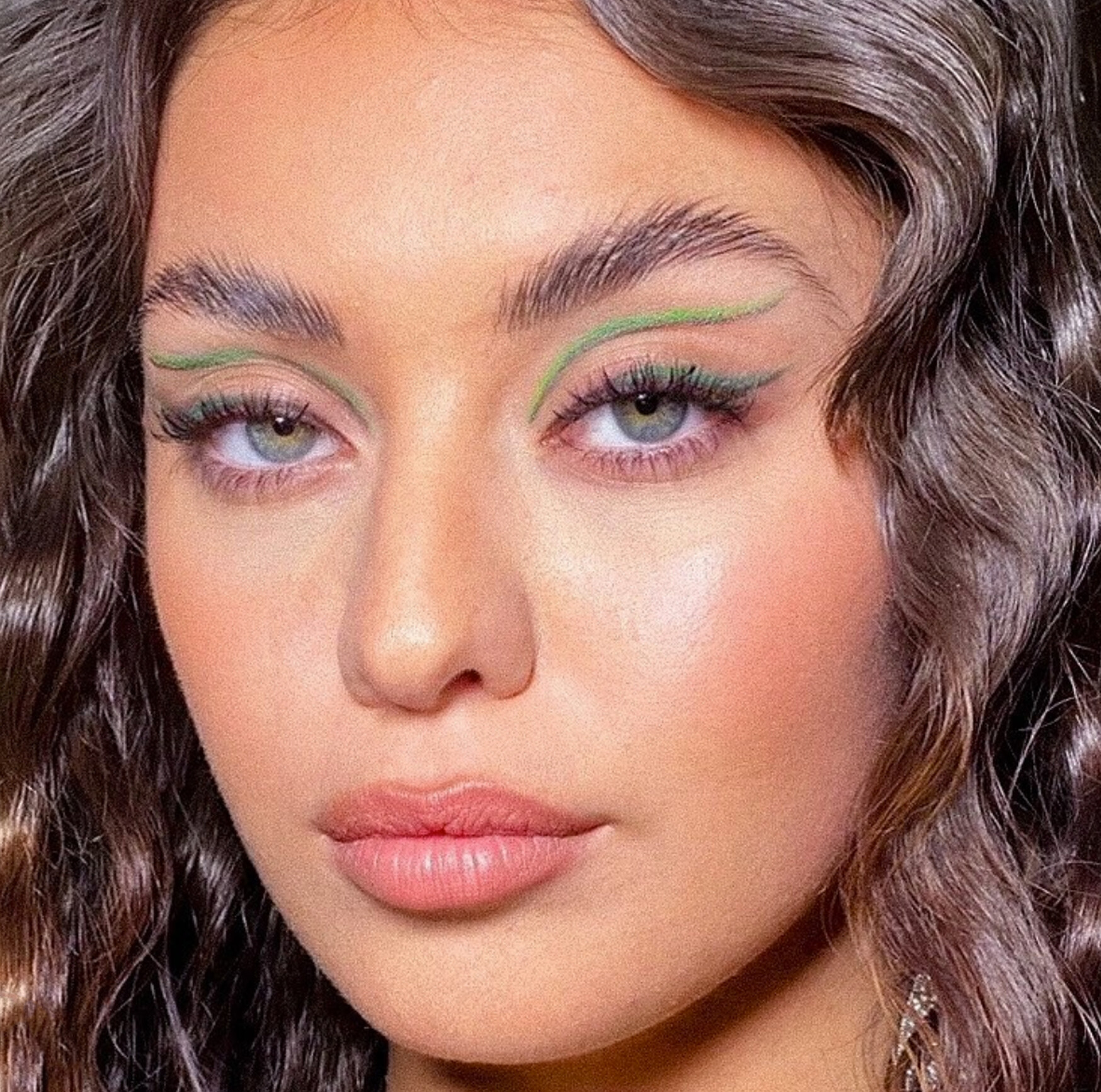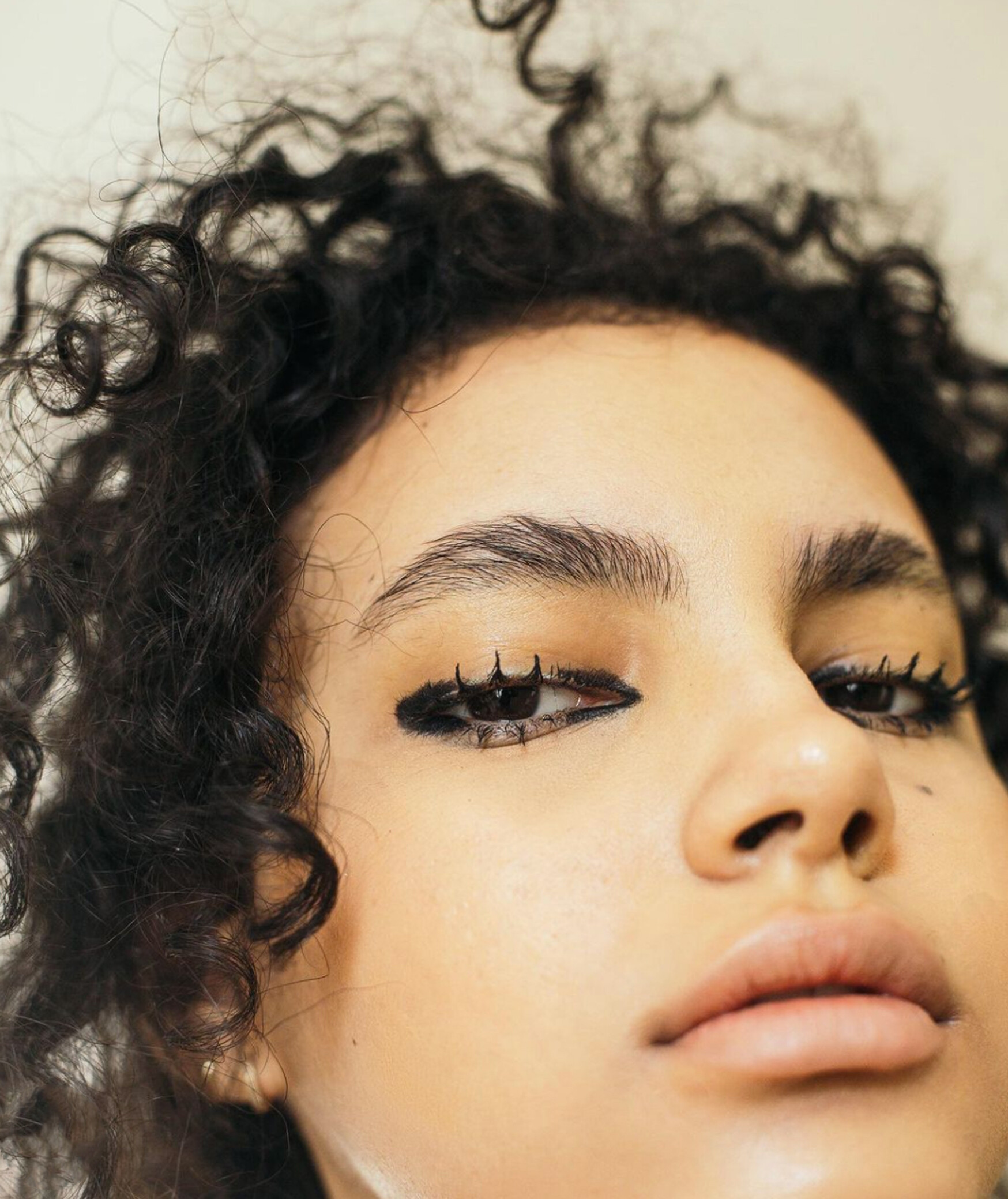 "I don't like the idea of being pigeonholed, makeup for me is about fun and expression."

Aimee Twist
While our lives seem to be at a standstill with the current lockdown in place, now is the ideal time to get creative with our makeup and step outside of our comfort zones. Stepping up from the classic feline flick, graphic eyeliners offer an element of intrigue and personality to any makeup look—whether you customise the shape, colours, or even textures—there are an infinite array of possibilities to be had. Aimee gets the ball rolling for us with this easy-to-follow tutorial, where we learn that bold colours don't have to be reserved for the fashion magazines. Afterwards, we spoke with Aimee to talk inspirations, aspirations, and valuable industry secrets.
Scrolling through your Instagram feed, we're obsessed with your colour palette and innovated artistry. Do you have any makeup artists that inspire you?
There are so many makeup artists that inspire me! However, I try to draw from my own ideas and experiences when it comes to looks. James Molloy has probably been one of my favourite makeup artists—he's incredibly creative and his precision and attention to detail floors me every time.
We loved your graphic eyeliner tutorial, what advice do you have for those struggling with symmetry when recreating this at home?
I would say try and have two mirrors when you're practicing—a hand mirror for the application and a bigger mirror for your full face. Keep checking between the two and use the bigger mirror as a guide for the symmetry. Practice is definitely key when it comes to makeup! And consistency will always make it easier. Also, don't beat yourself up if it's not perfect; nobody's face is completely symmetrical so things will always be slightly different.
Speaking of practice, can you share with us one PRO makeup tip, trick, or technique?
I love to use pencils for everything. So, if you want to create a quick wing, use a black eyeliner and drag it across your lash line, then you can use a liner brush to pull the end out to create the flick. This is so much easier than trying to create a liner with a liquid because it's really easy to make mistakes but not so easy to clean it up.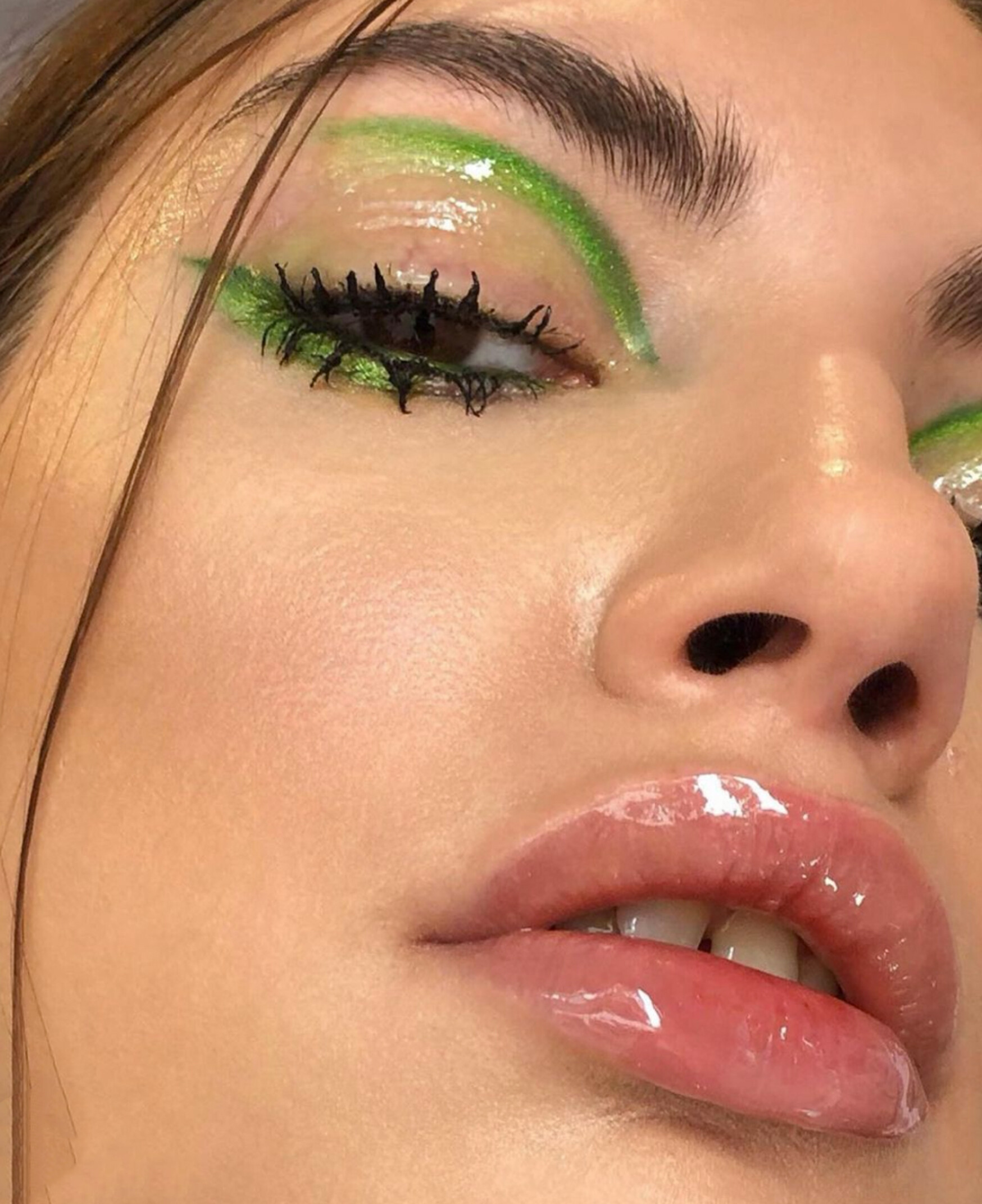 And if you only had three products to create a full editorial makeup look, which ones would you reach for?
Depixym Cosmetics Emulsions! I use these on more or less every look I do. They have a range of different colours that can be used for everything from liners to blended eyeshadow and even mascara, which I've also done.
Glossier Stretch Concealer is quite possibly my favourite facial product. It's a beautiful glowy concealer that can be doubled up as a foundation for a super dewy and fresh look.
Lastly, Perricone MD No Makeup Blush. This is one of my favourite blush products! I use this all of the time and love it for both cheeks and lips. It's a very natural product but buildable, which is perfect because I prefer products that you can build rather than super intense from the get-go.
You've mentioned before that you have an interest in fashion; would runway makeup be something that you'd pursue in the future? And of course, which designers would you love to work with?
I've done a little bit of fashion week in the past and this is something I always think about pursuing further. I would love to work with designers like Burberry, McQueen, and Vivienne Westwood in the future—they're the brands I think resonate with me the most.
Throughout your illustrious career collaborating with so many talented creatives, can you tell us which celebs and magazines you've worked with so far?
I work a lot for both editorial and with artists, and I love to combine my makeup with my love of music. I've had work featured in magazines such as Cosmopolitan, Hunger, L'Officiel, and Notion, as well as working with artists like JGrrey, Fletcher, and Laurel.
Recreate Aimee's look at home with the Depixym Cosmetic Emulsions using the My Kit Co 1.11 My Tiny Liner Brushto first apply, before blending with the Urban Decay Wired Palette and topping off with the Rimmel Wonder'swipe 2-in-1 Liner To Shadow.
To continue following Aimee's exciting artistic journey and keep up with her most recent collabs, you can find her on Instagram @aimeetwistartistry or view her professional portfolio on her website
Words and Interview by Vinona Baines