When Schiaparelli's torch was passed on to Daniel Roseberry in 2019, he weaved magic cementing the label's legacy of embedding fashion as art. Roseberry's vision of Schiaparelli's fantasy 'to dress the world for the end' speaks for itself; when the world witnessed the Pandemic, America's first Designer to enter a French Maison was opening doors to otherworldly pieces of art. We shared multiple Instagram stories in awe of the masterpieces, fan-girled celebrities who became show stoppers in various events, donning the Schiaparelli fantasy. We enrolled ourselves in the desired whimsical artistry during the hard times and well, hoped for a better future under the umbrella.
Keeping the surrealistic magic alive, Schiaparelli unveiled their Ready-to-Wear SS22 collection digitally. The Surrealist's holiday, says the title, that is devoted to Elsa Schiaparelli's embodiment, off the glittering Parisian demimonde. A brew of fantasies signature to the atelier, the collection bellows on the duality of Elsa, refined—but barbaric, Chic—but a little vulgar, Conservative—but uninhibited. Capturing BTS moments from the shoot, muses can be seen sharing peals of laughter in highly tailored, yet relaxed fits from the collection, and why not? It is the magical world of Schiaparelli, after all.
The gilded drama is all in there, the ones we couldn't stop talking about in our posts and conversations encoring Bella Hadid and Cardi B. A whimsical array of redefined fashion, the SS22 collection is a concoction of the label's patent gold ear accessories personified as chest emblems, armor-esqué gold necklaces that take the shape of a chest enveloped in blazer lapels, heart-shaped baubles a.k.a ear danglers saturated with gold and a face silhouette head accessory. The highly tailored silhouettes include a boxy cropped blazer with chiseled high waisted trousers; ruffles and leather rose roundels and conical paneling that spill onto the chest refining the ensembles; Salvador Dali's subtle iteration of the Le Cirque rib cage dress; nipple gilts on blazers; A pleasing set of black and multi-colored bodysuits; intricately embroidered bathrobes and blazers with eye motifs. An occasional highlighting of wide stripes in iterations of suit sets and longline button-up dresses portrays yet another brilliance from the atelier.
The collection will be available from March 2022, until then we can only peer through our digital screens in absolute admiration of the collection.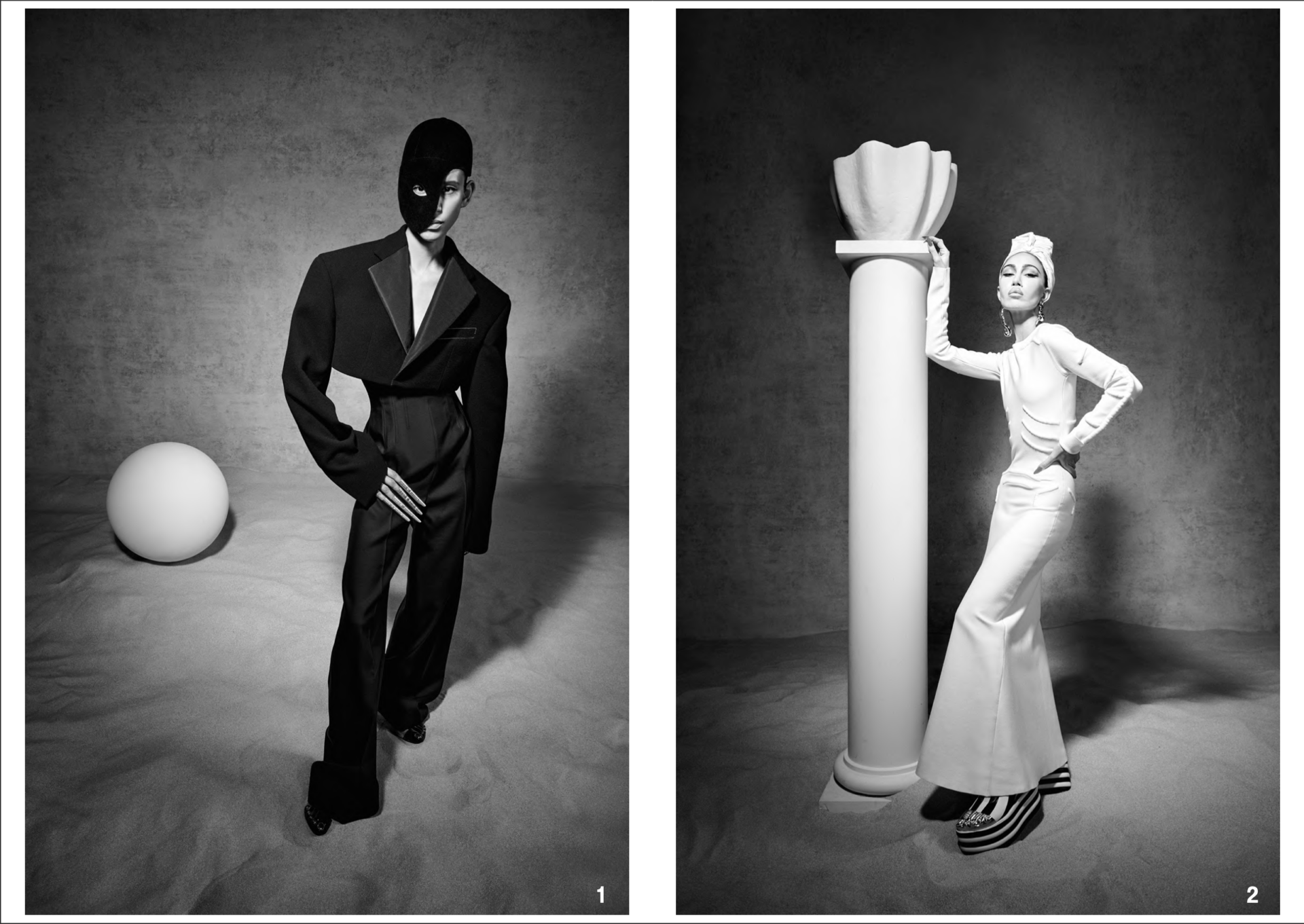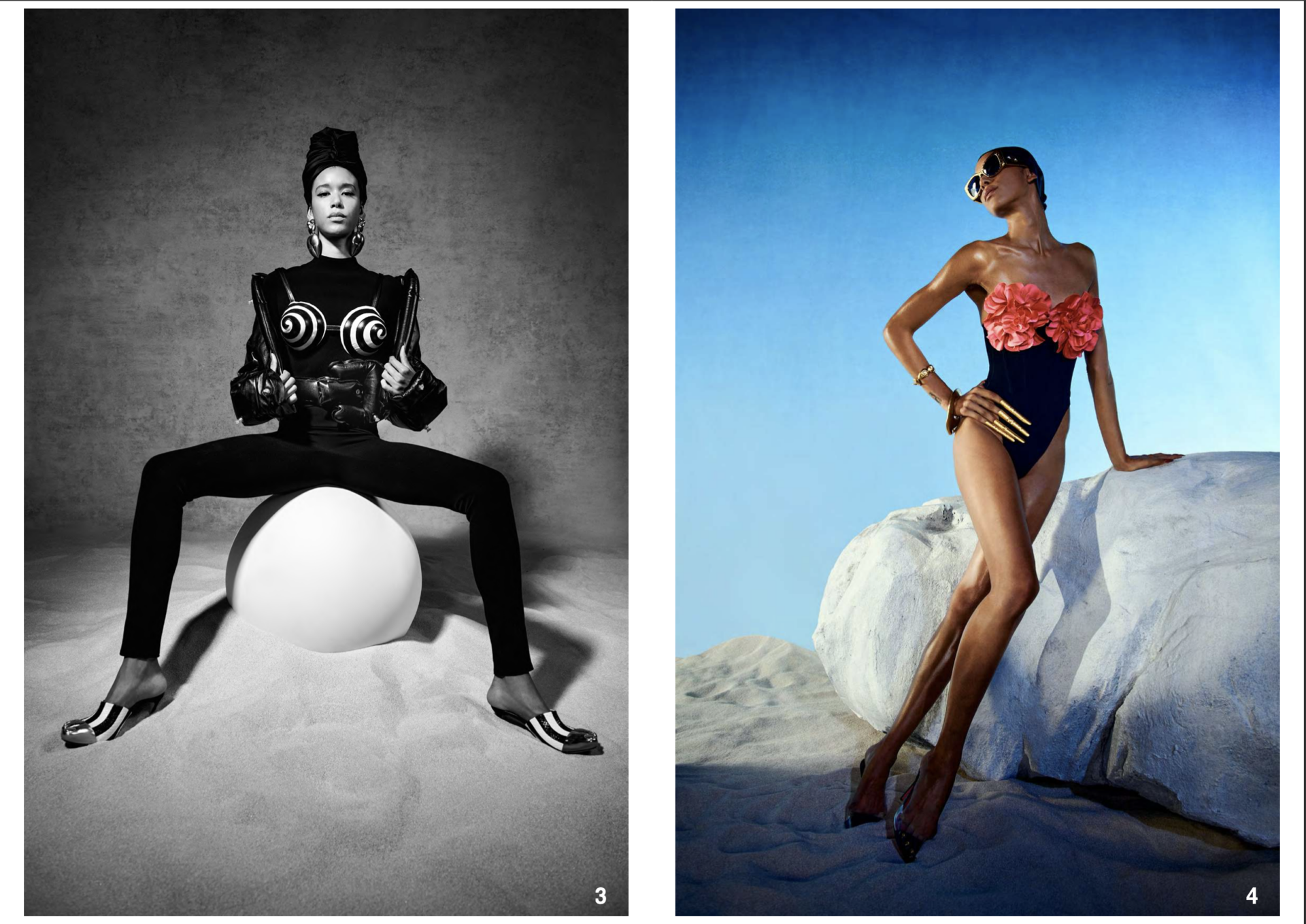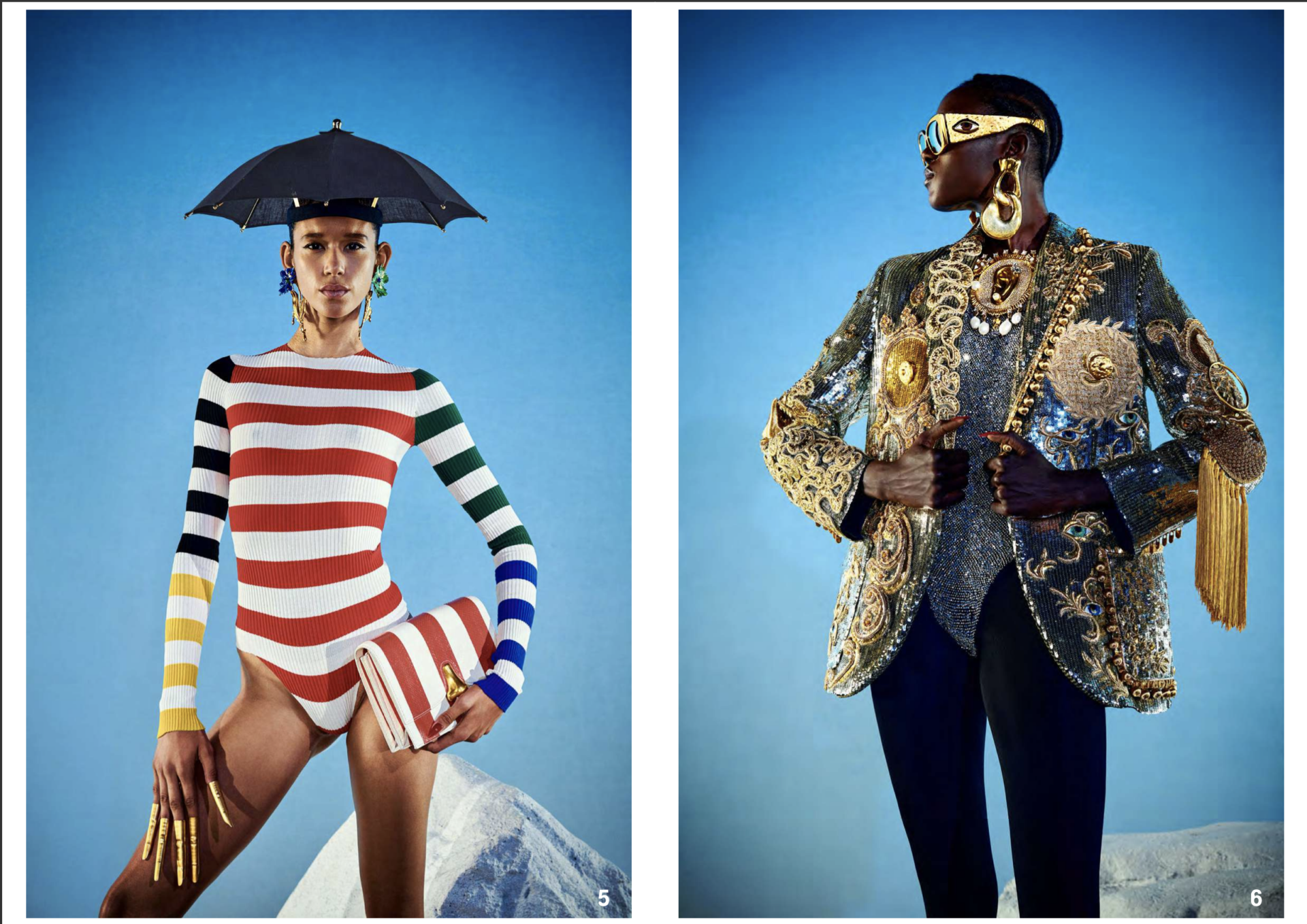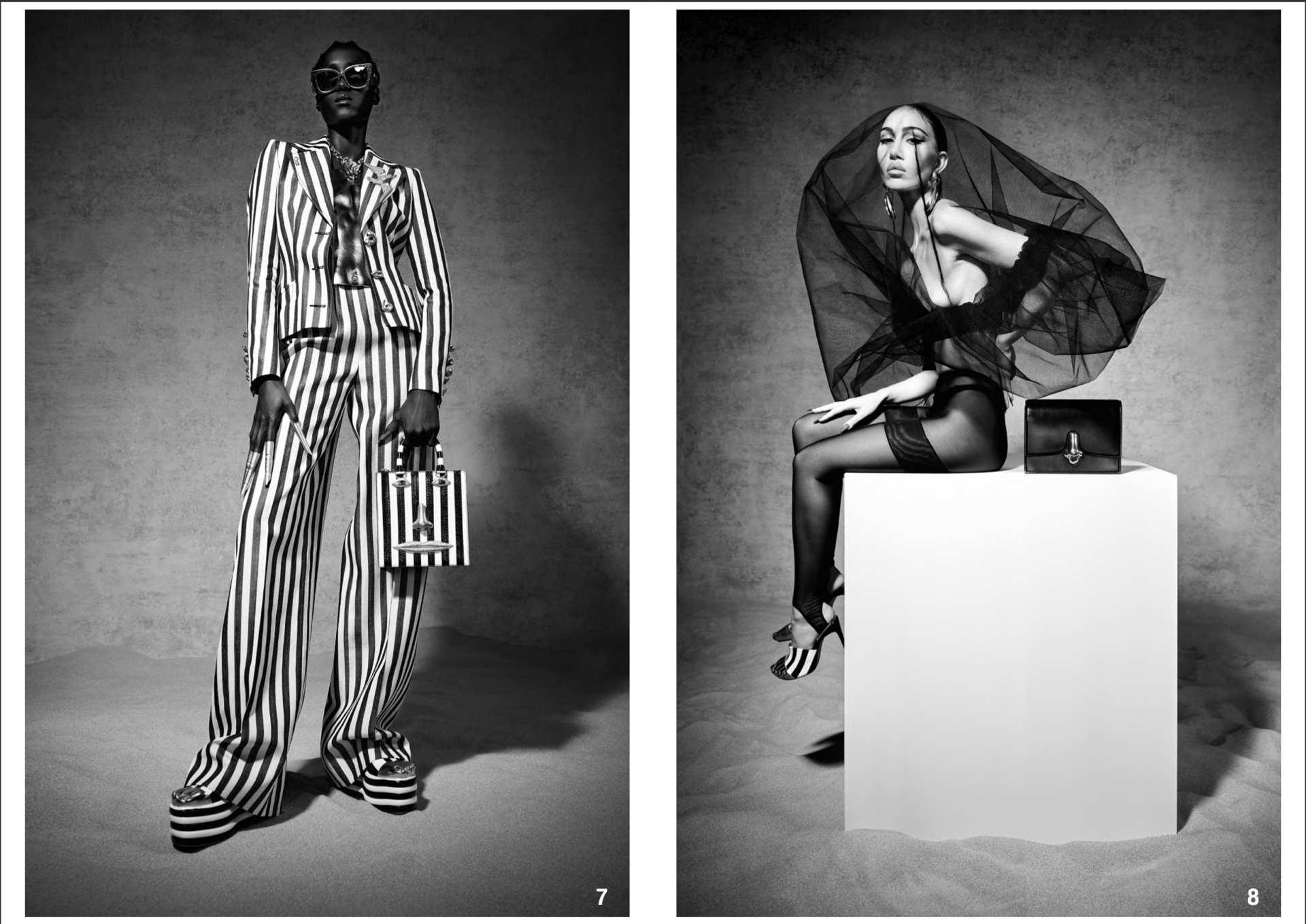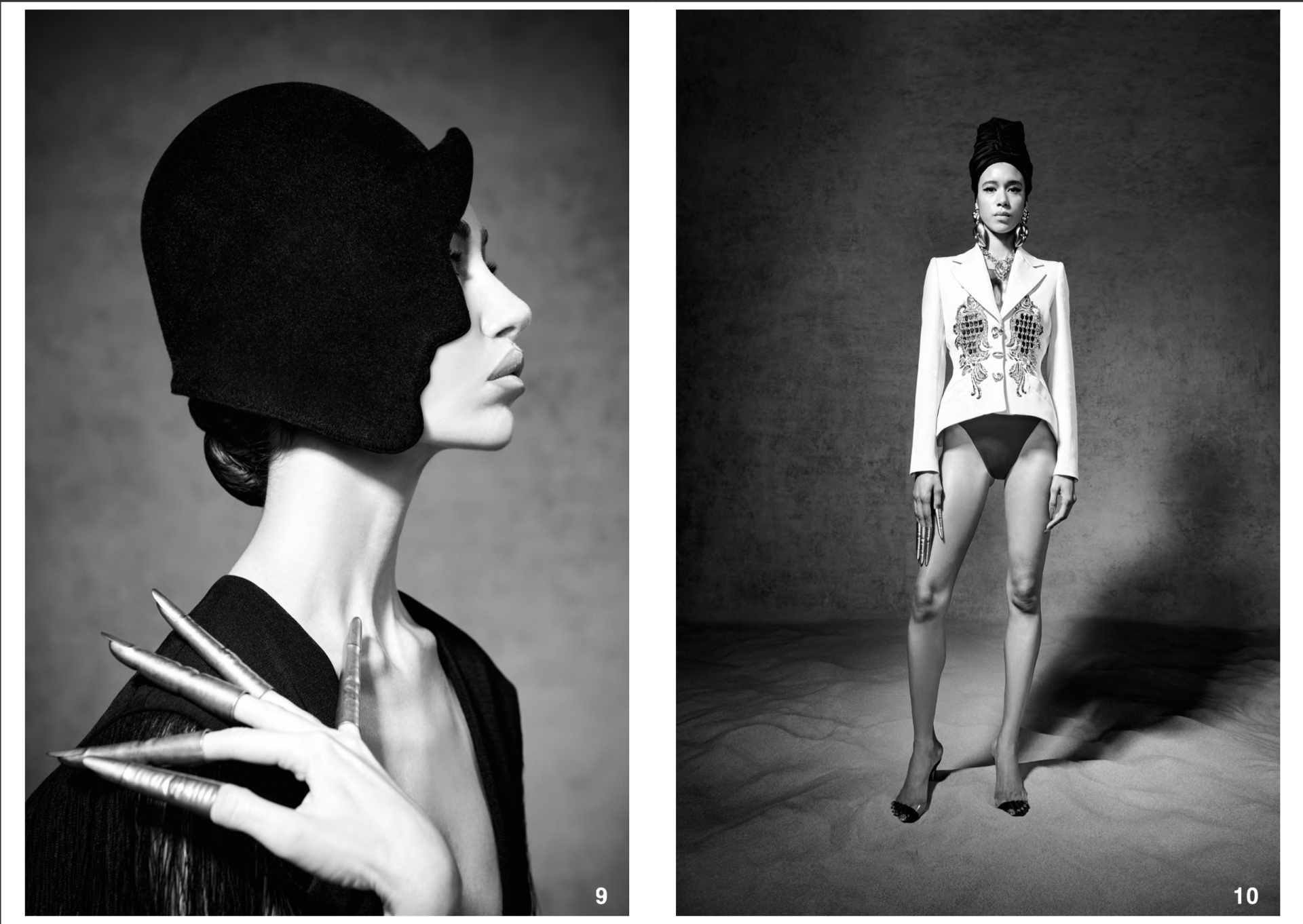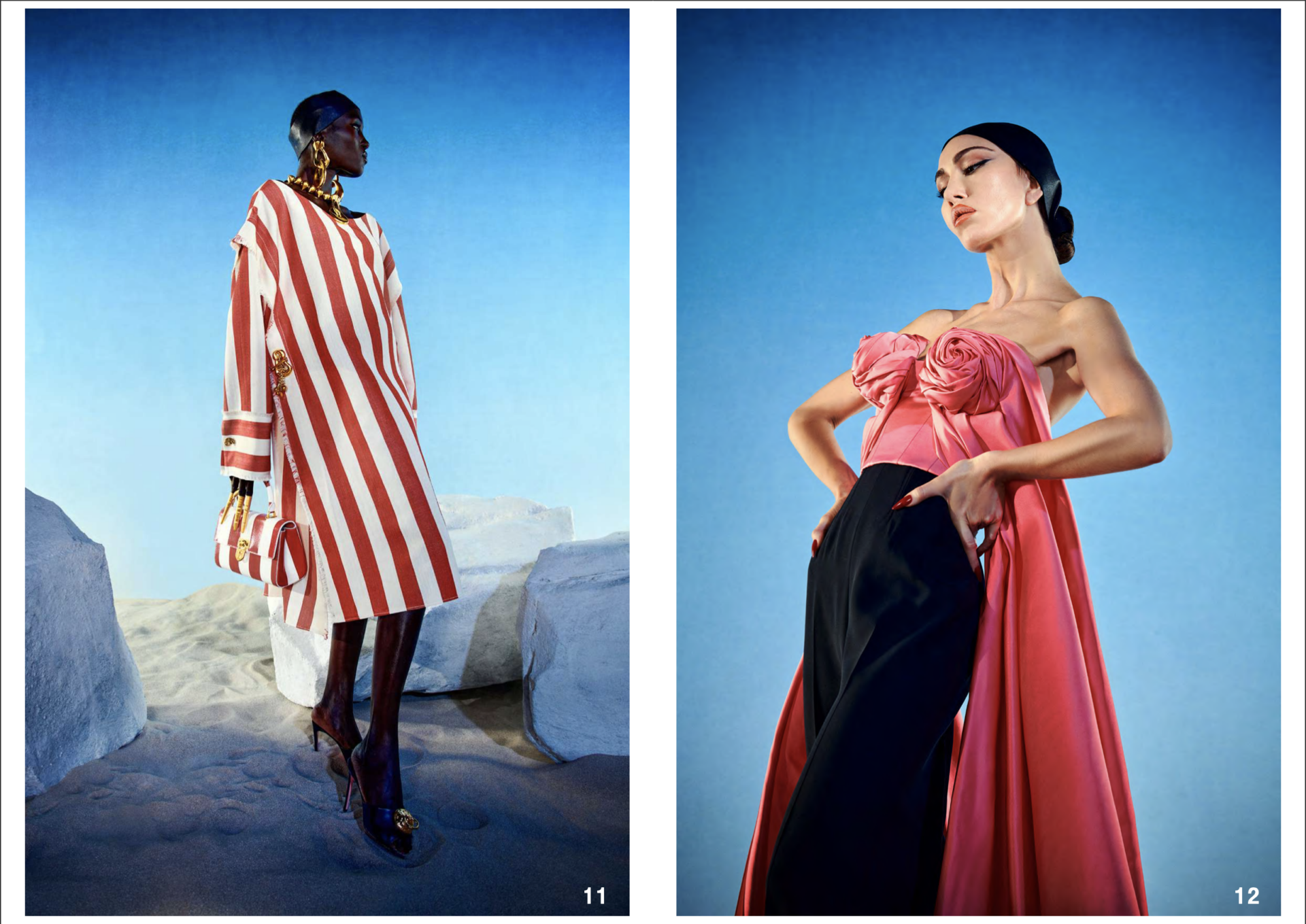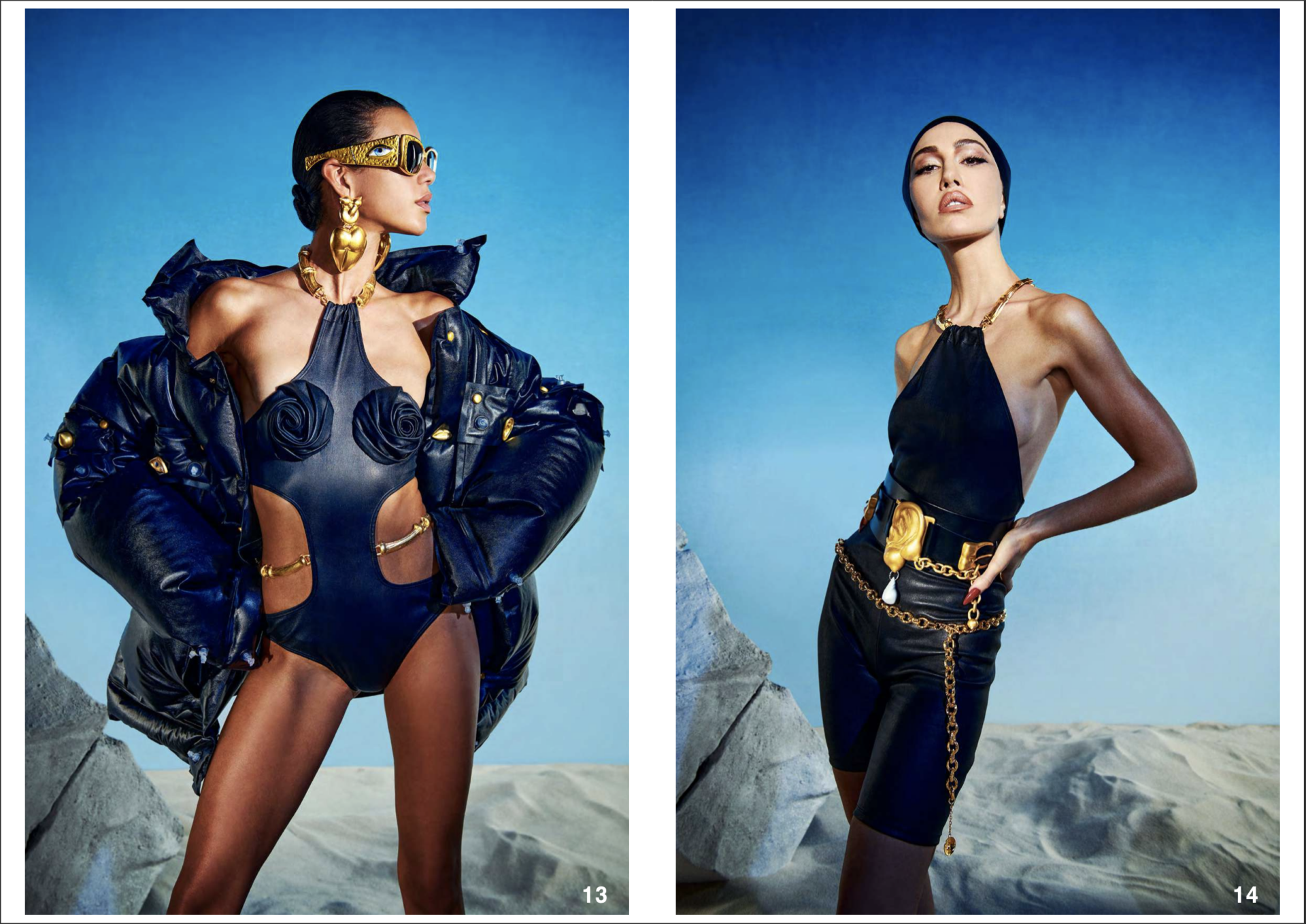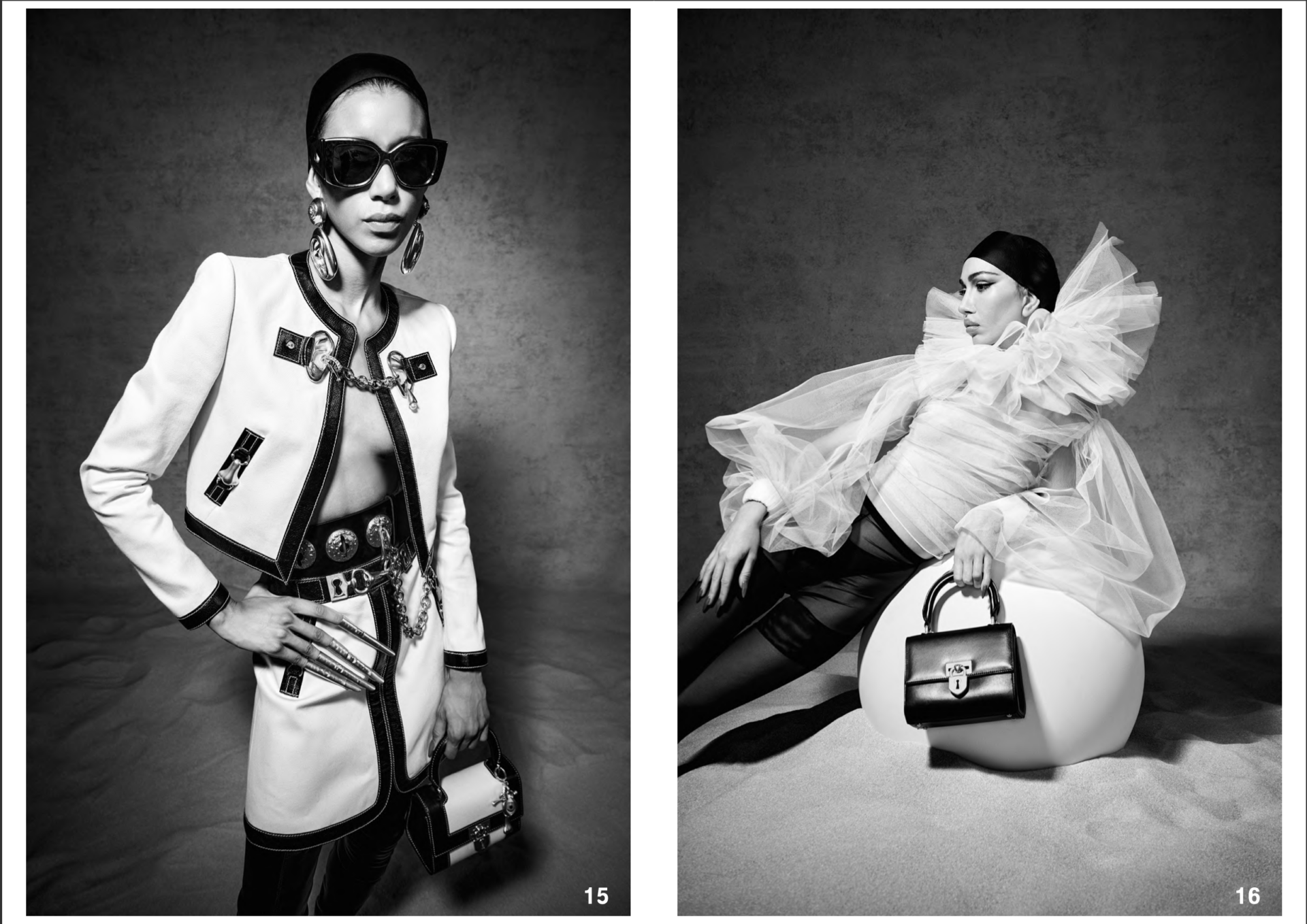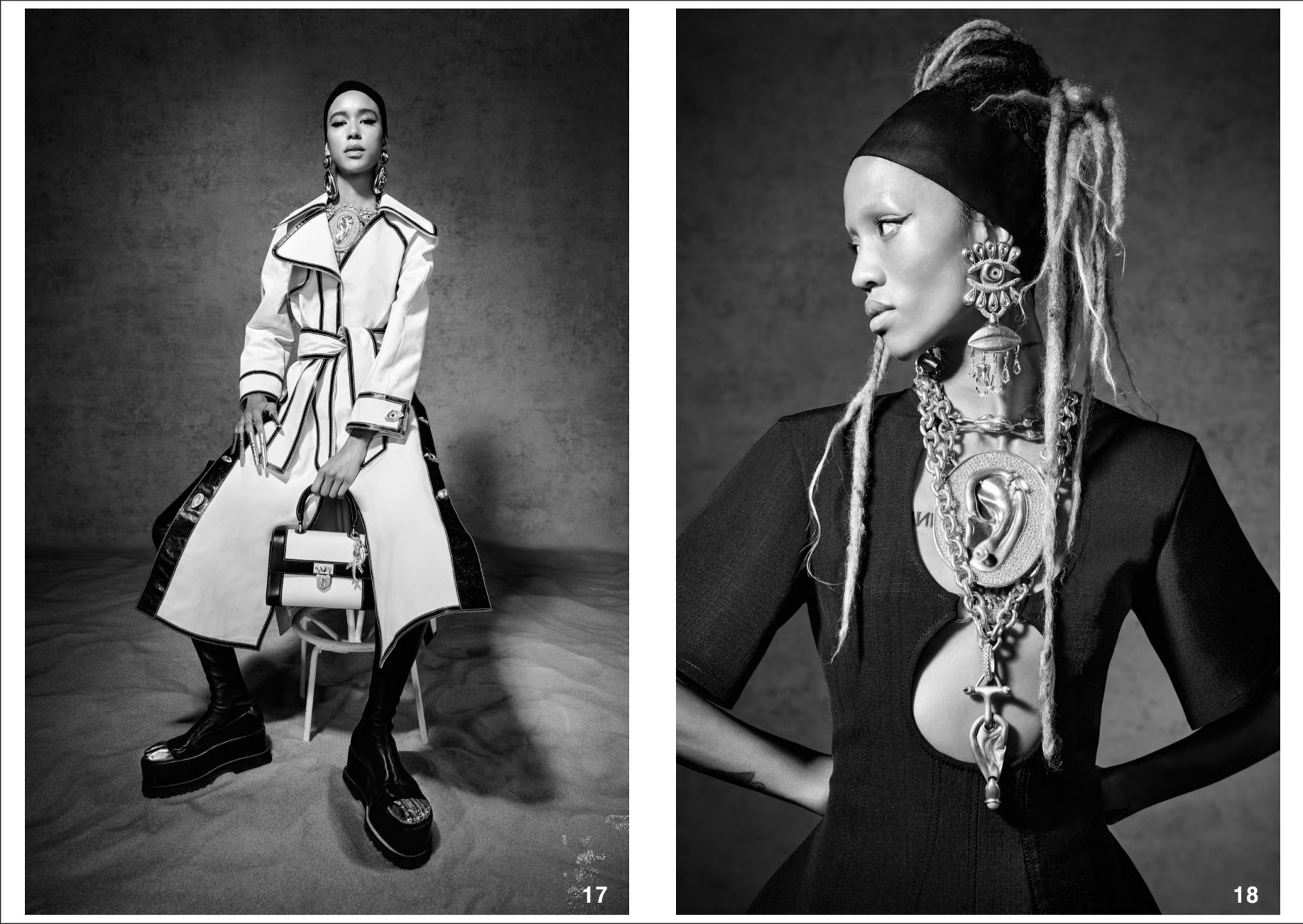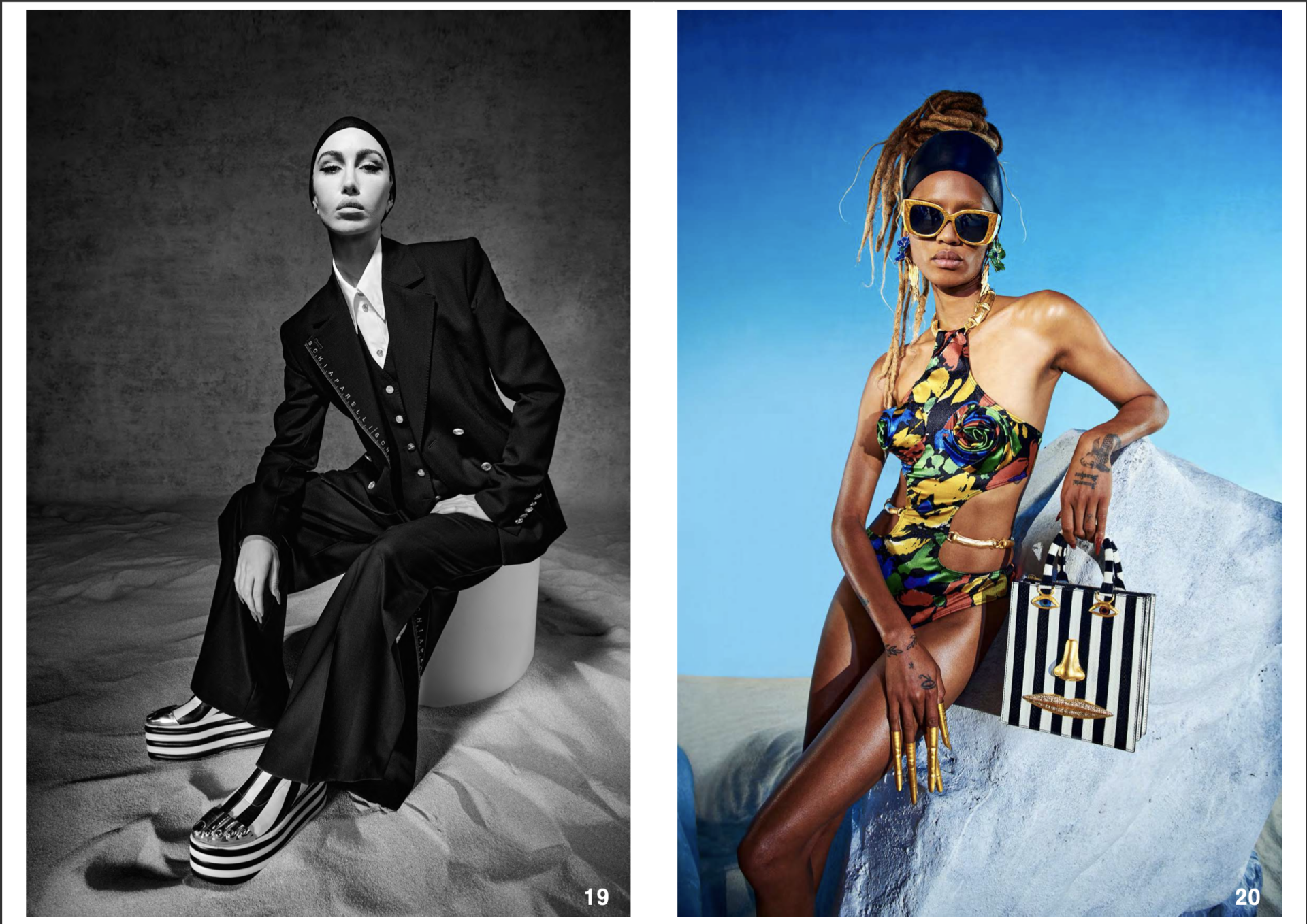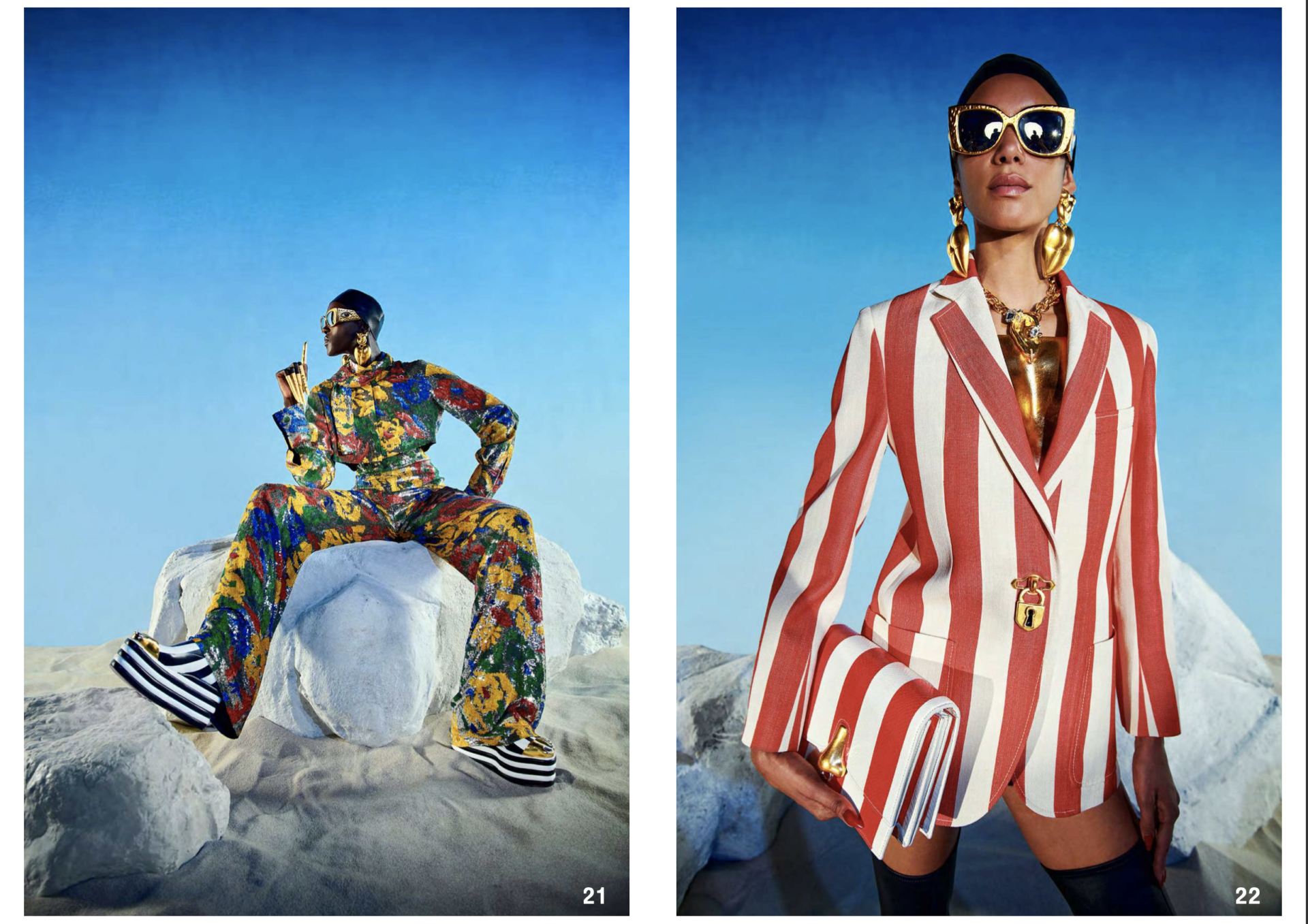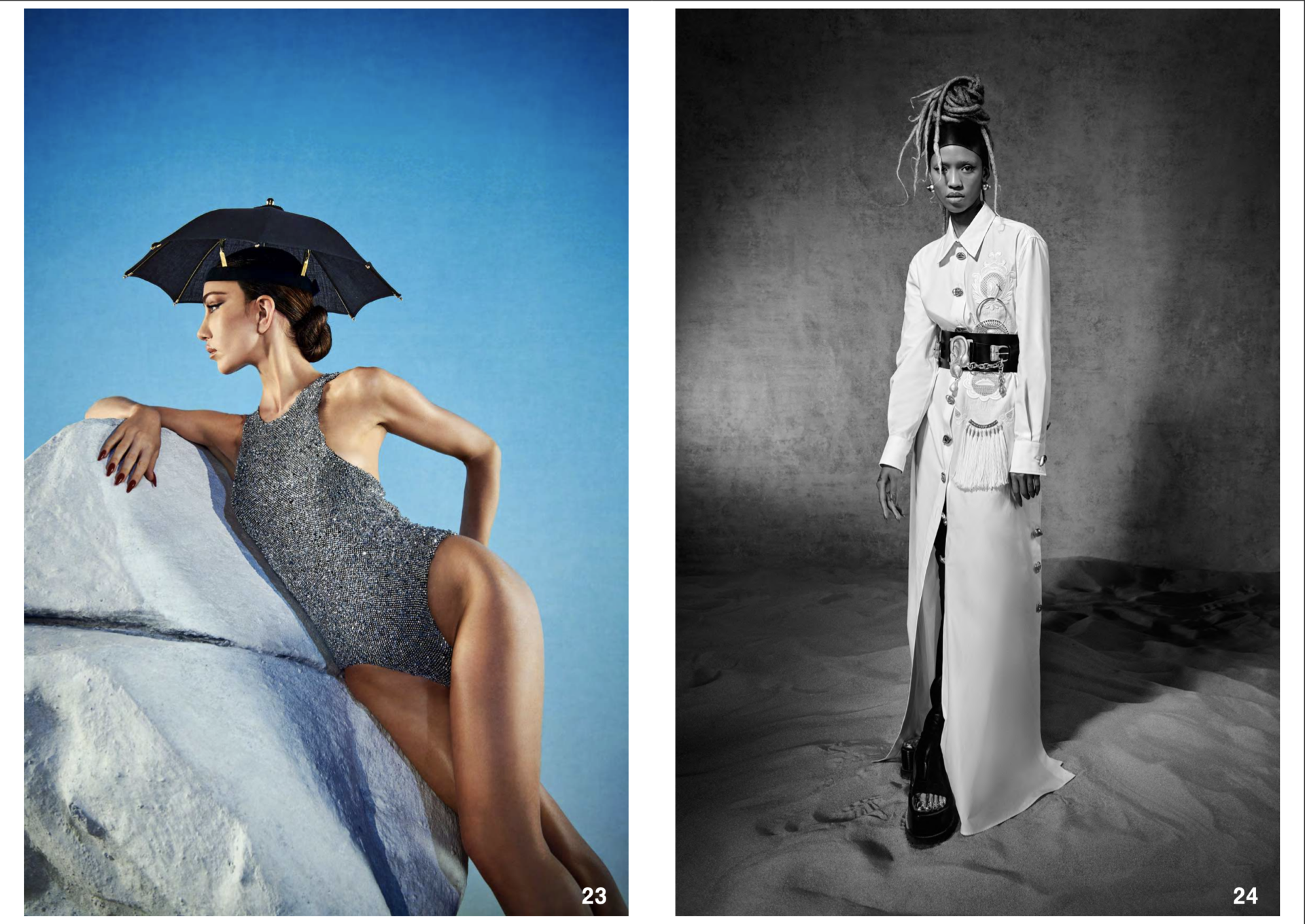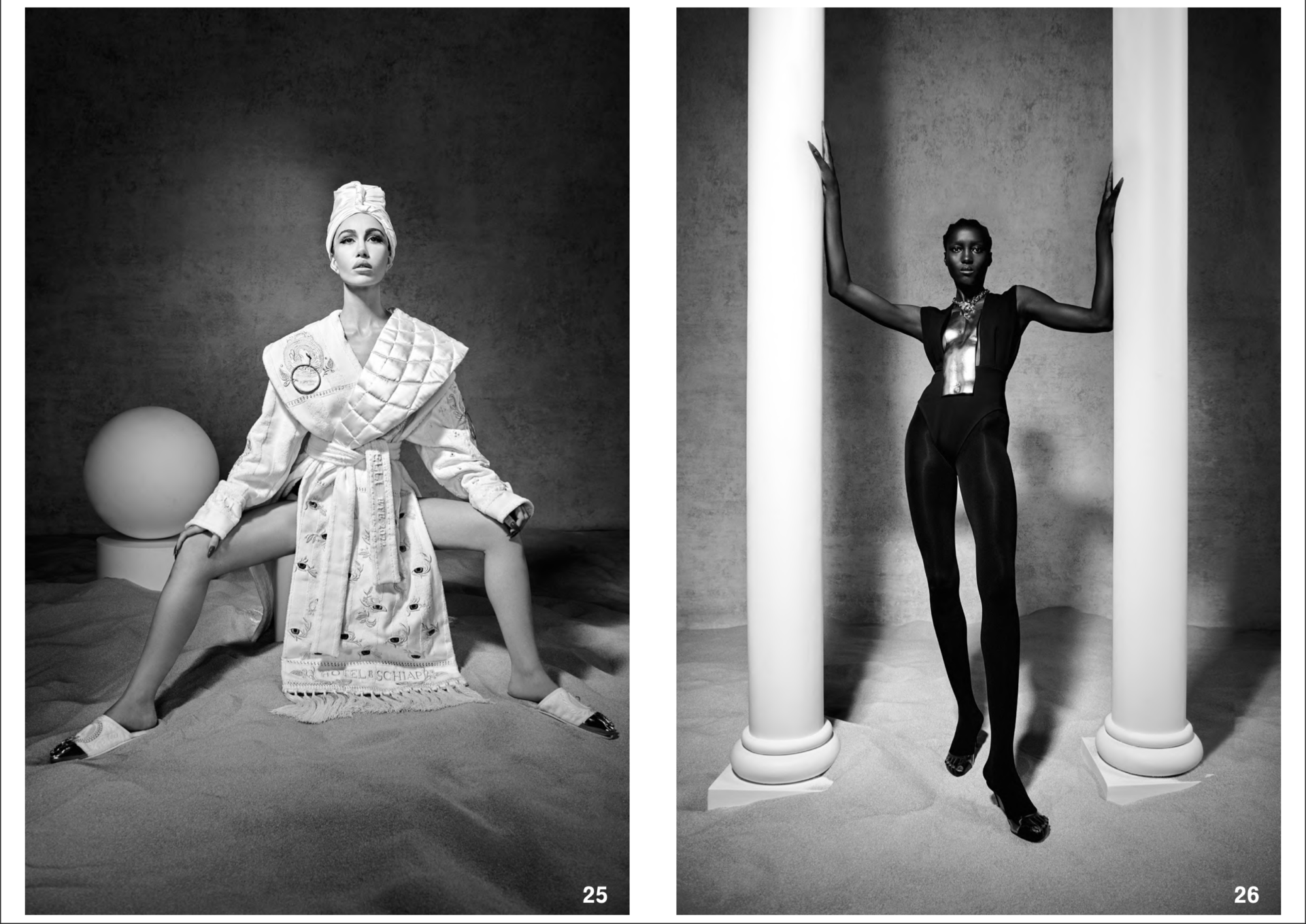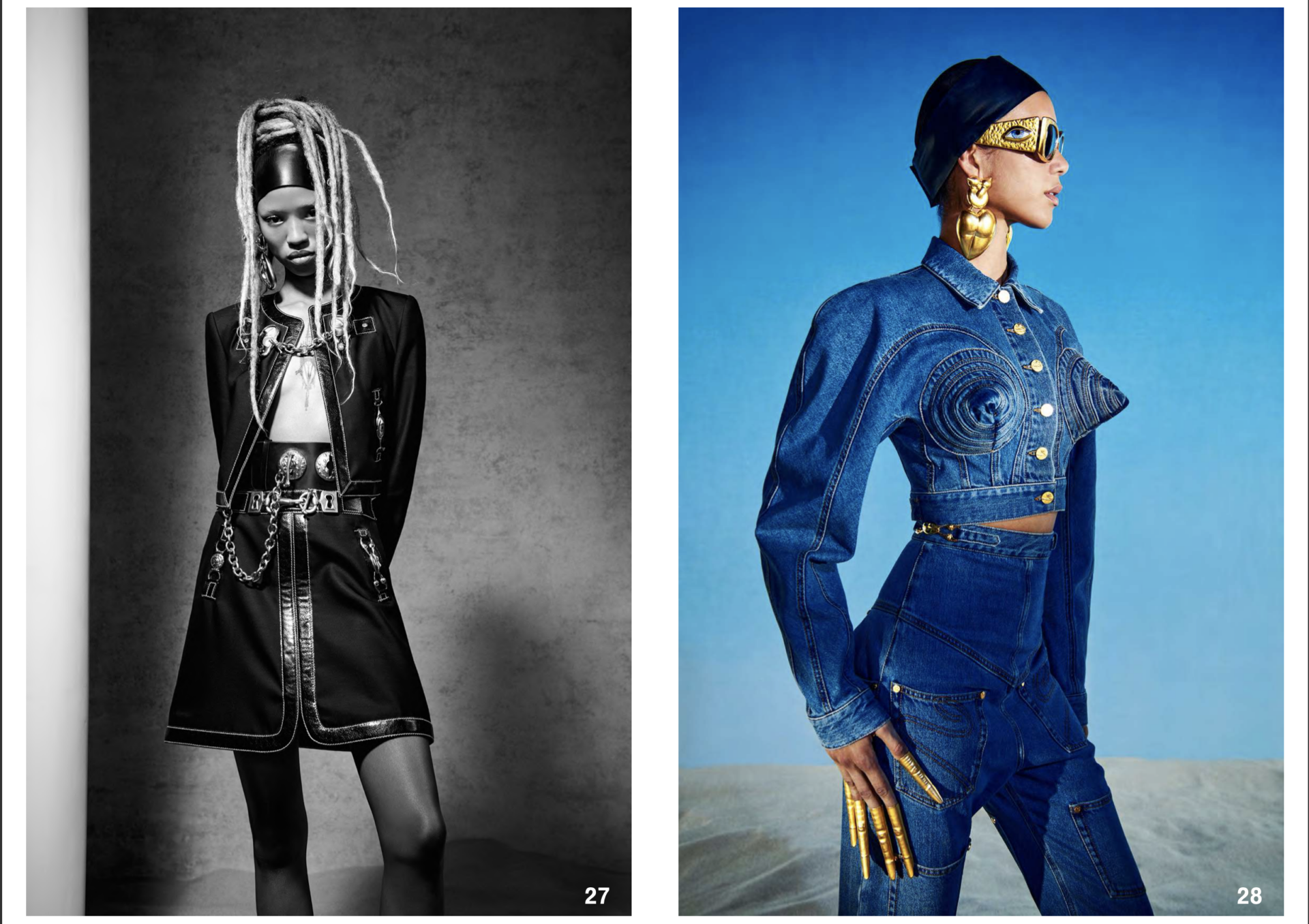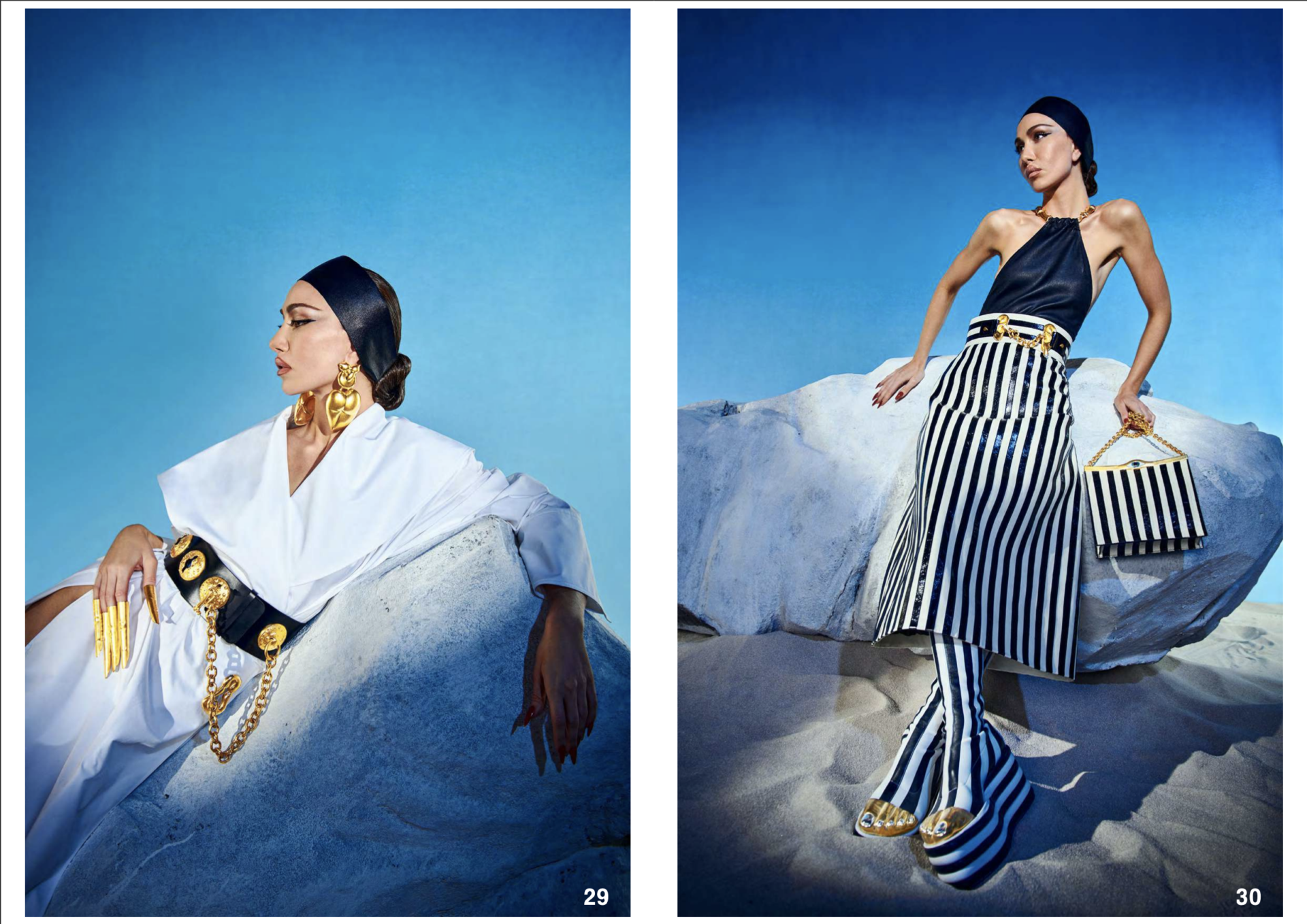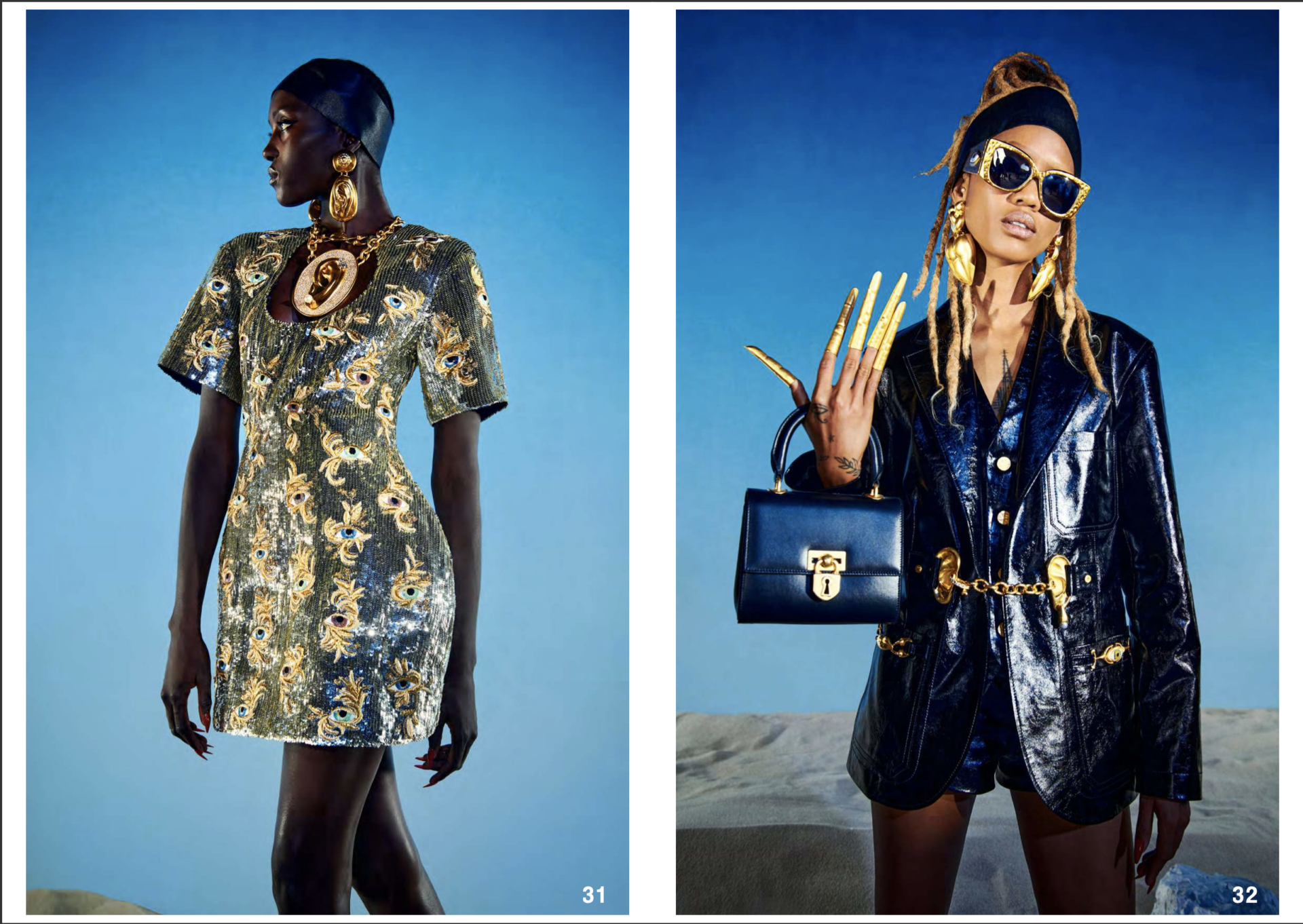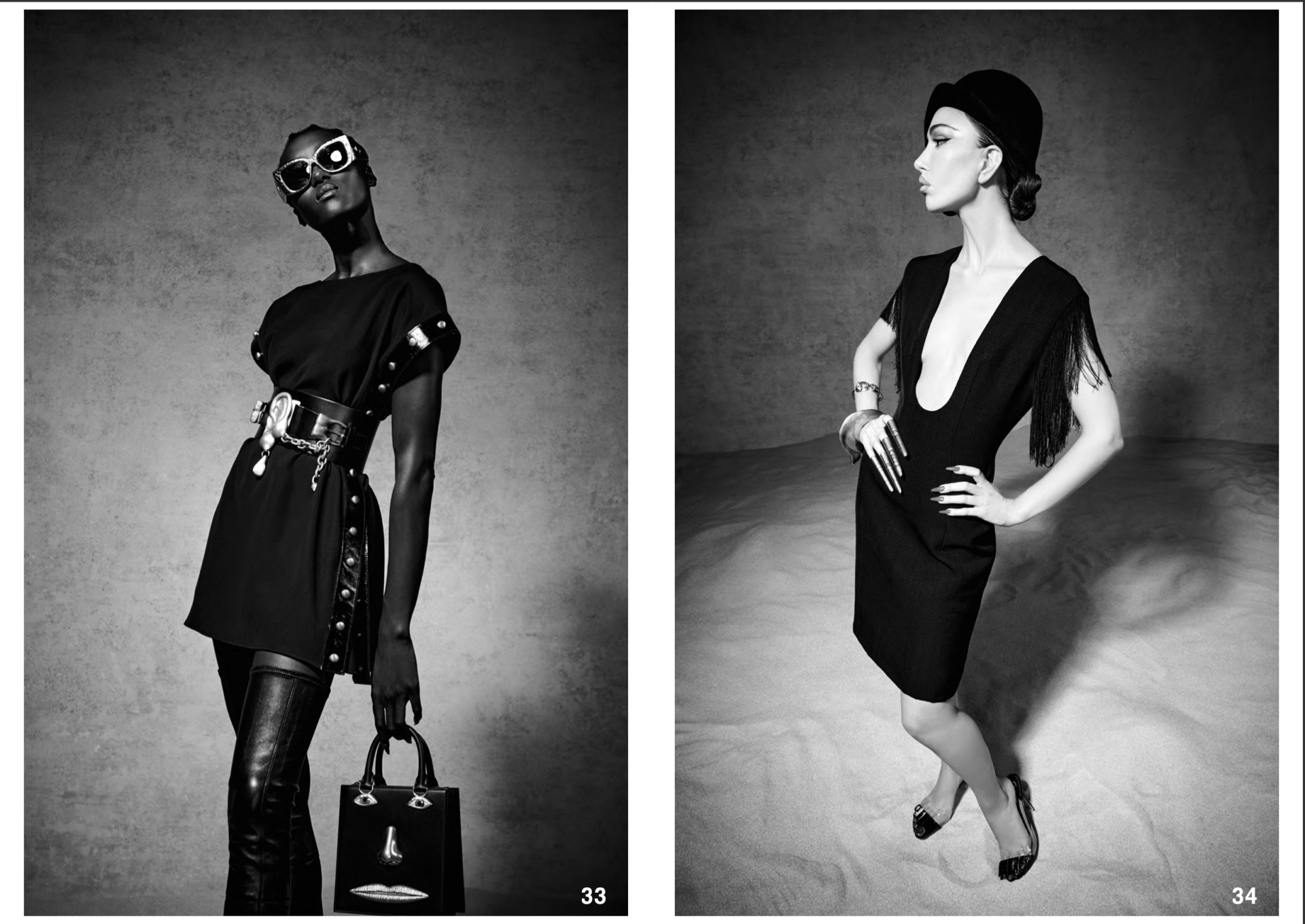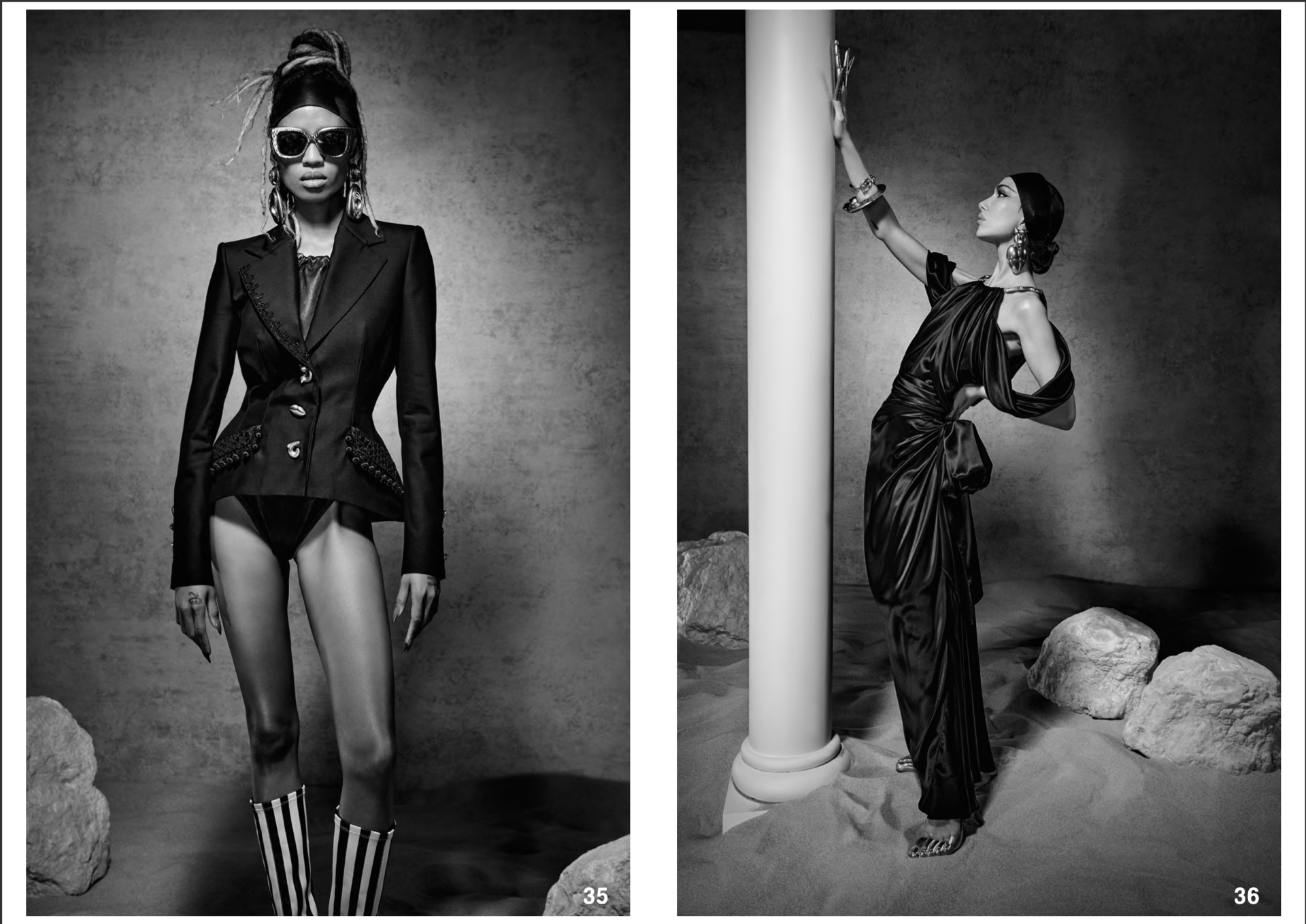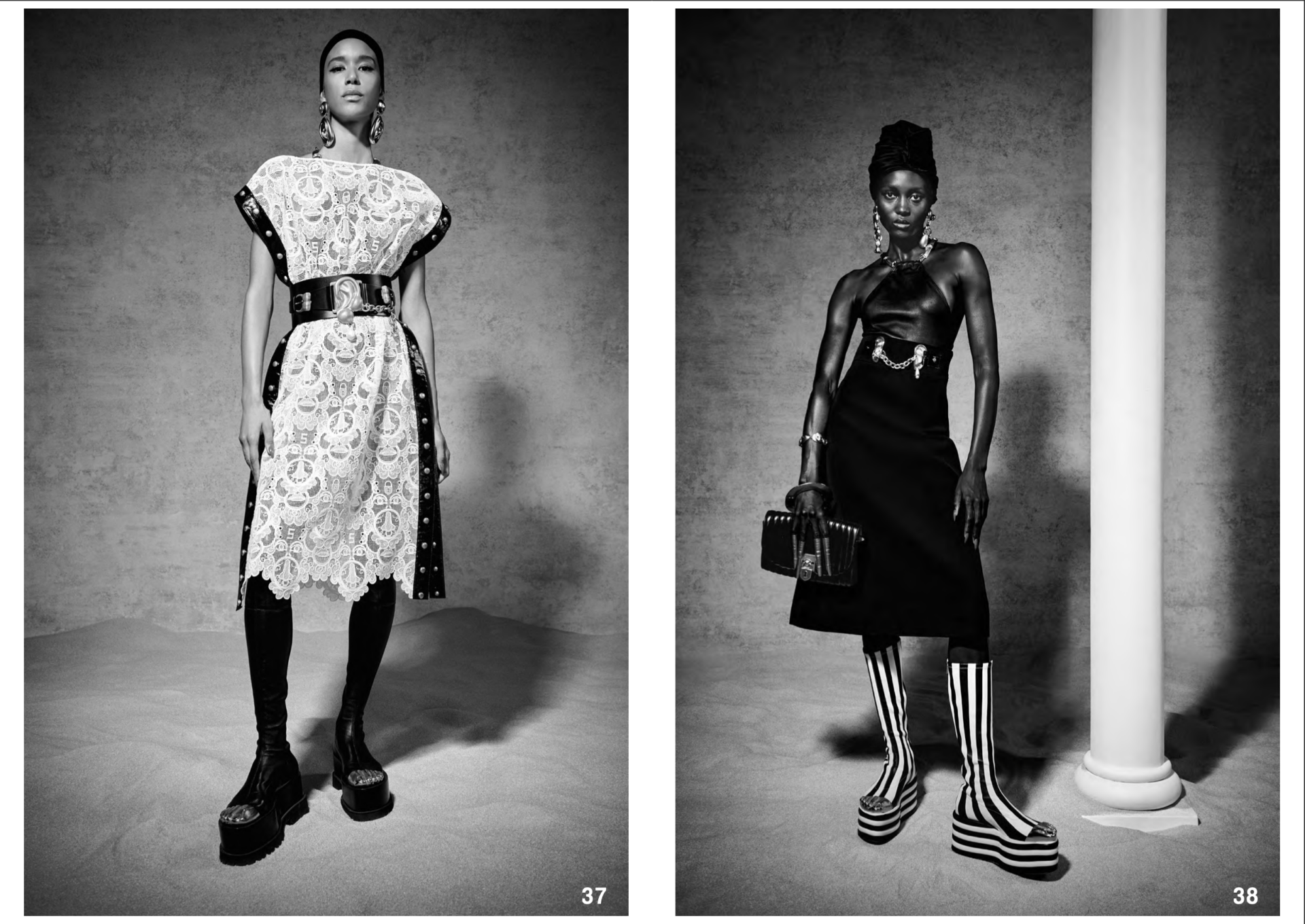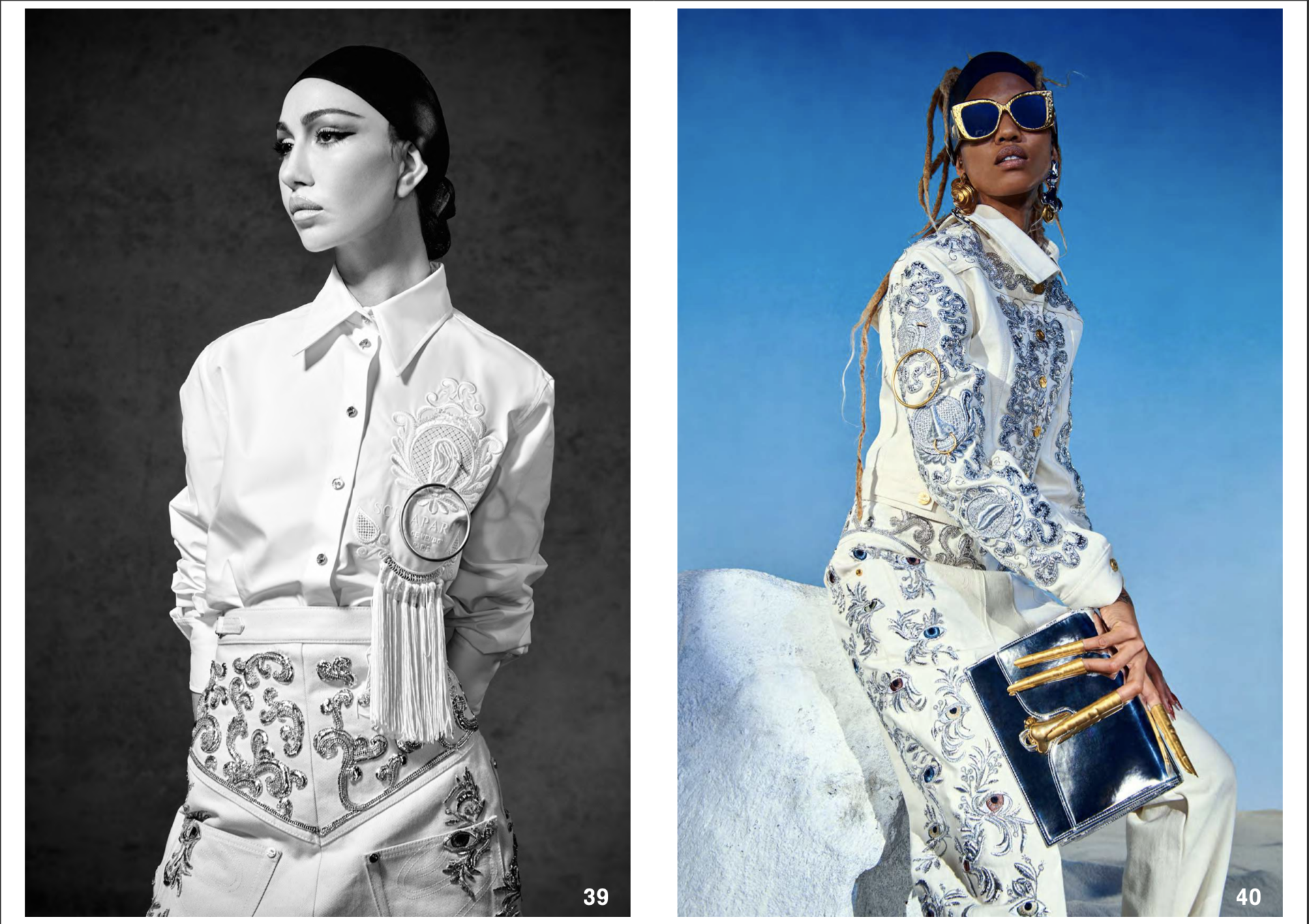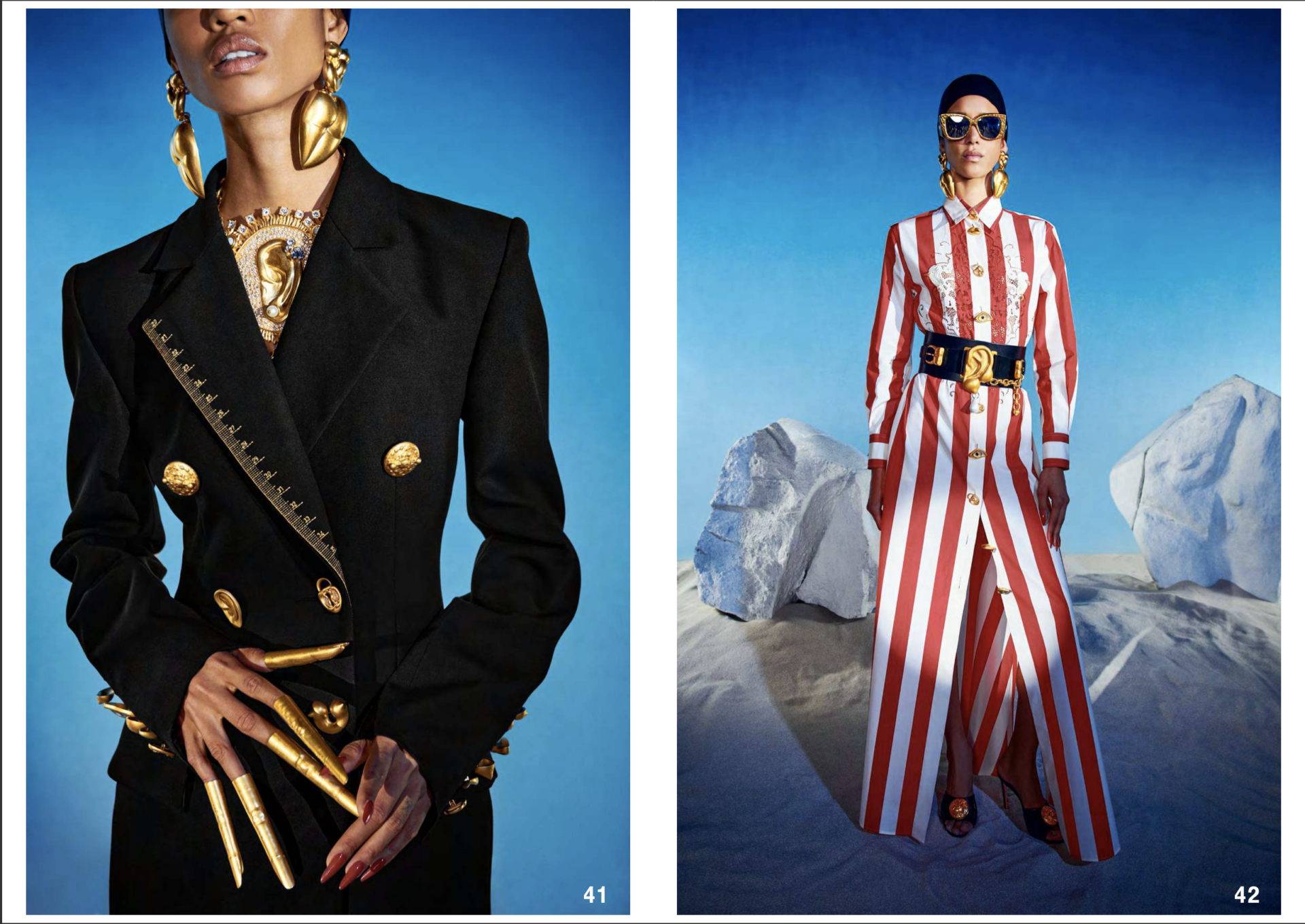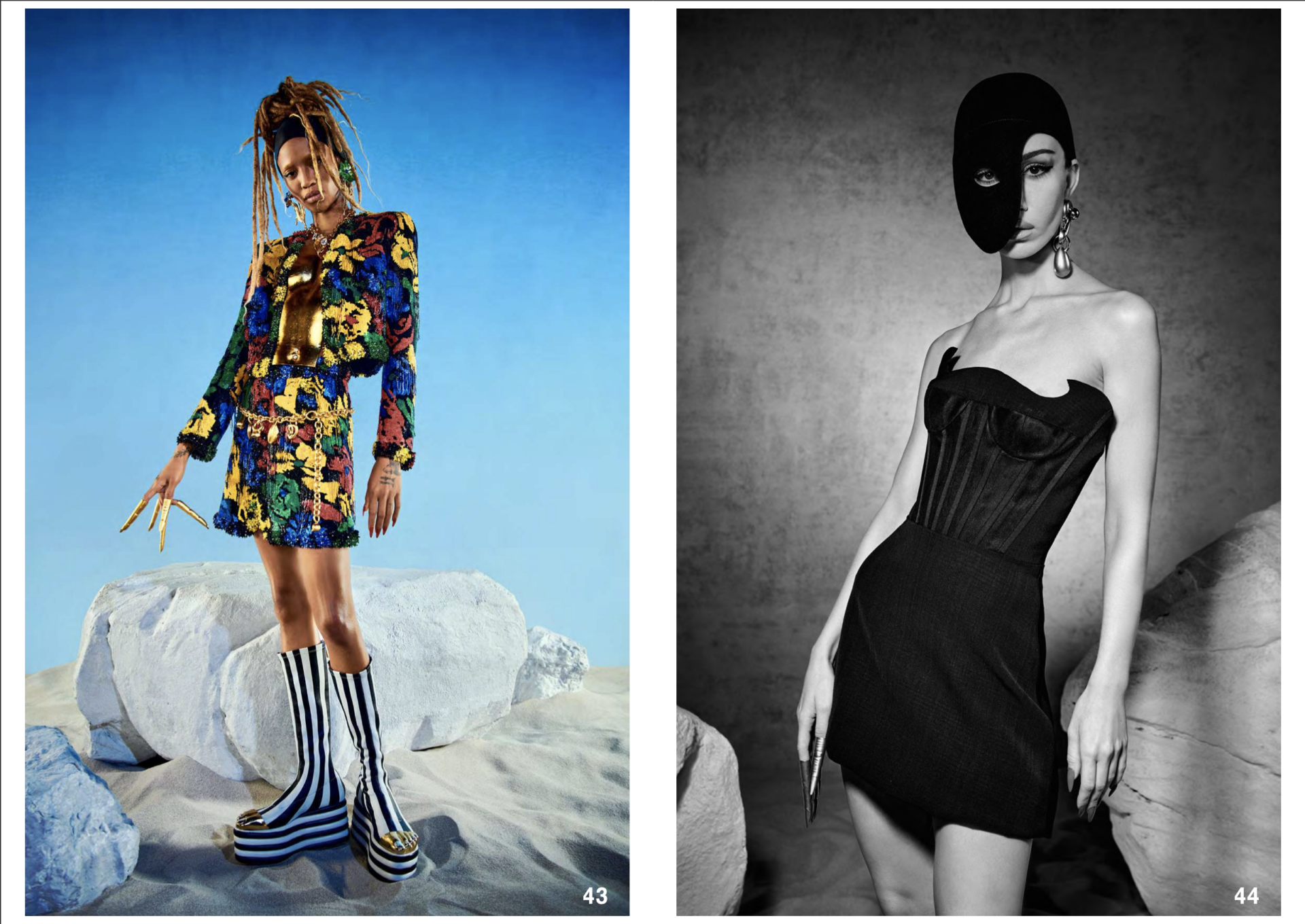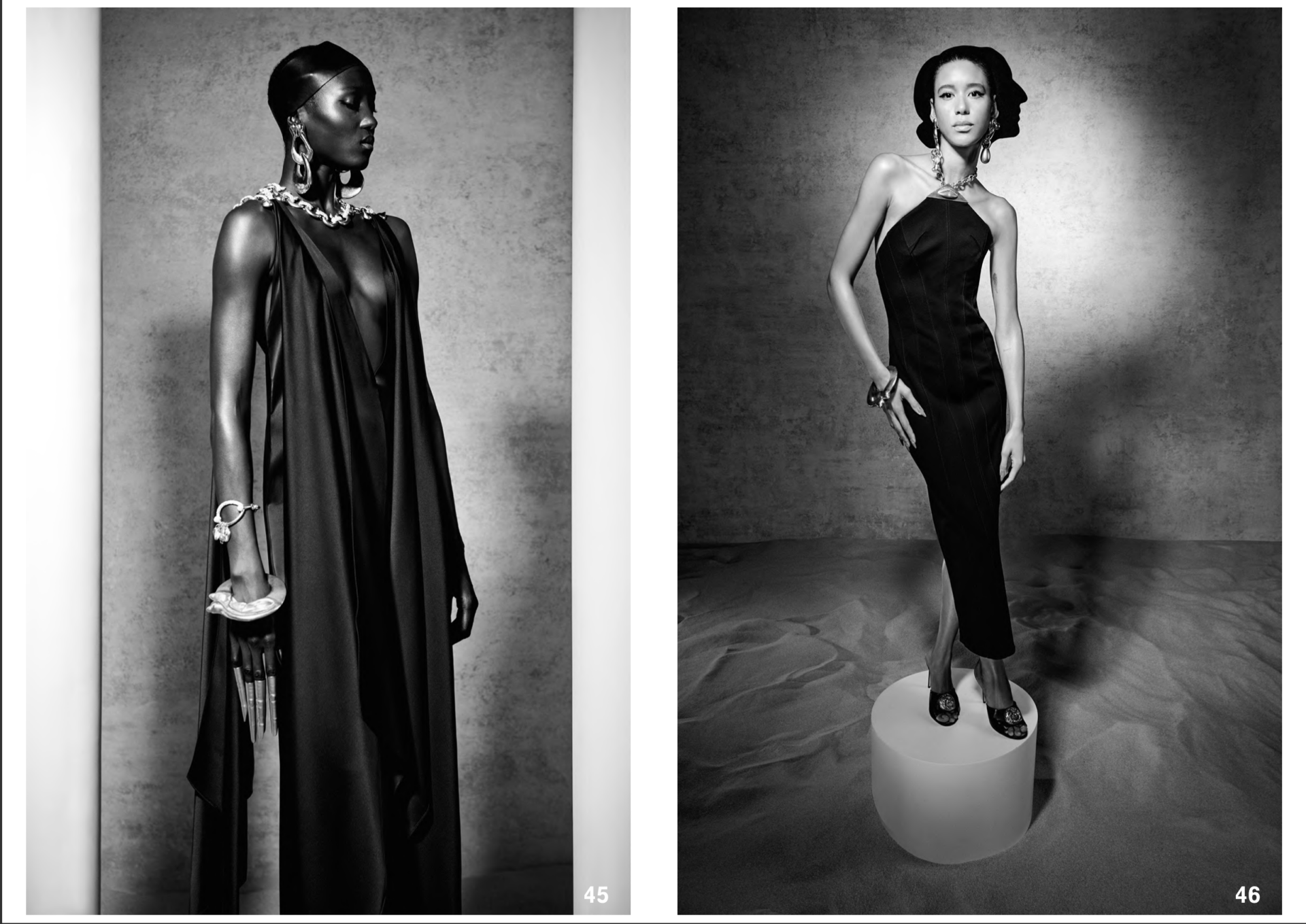 Credit for all images: Schiaparelli RTW SS/22
Words by Manica Pathak
Header Image Credit: Schiaparelli RTW SS/22