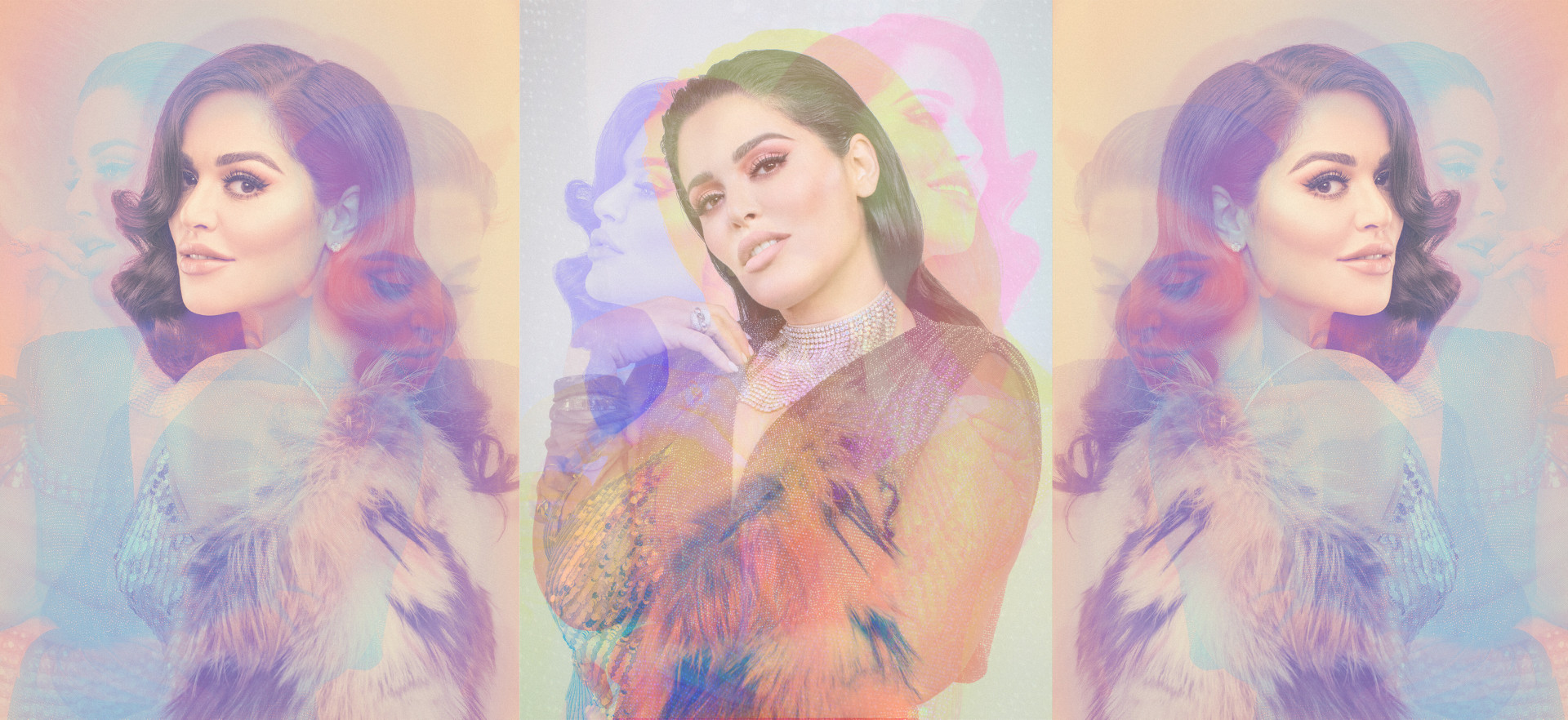 Over the last five years, the Kattan sisters have become a beauty dynasty, and an Instagram household name, riding on a golden age of entrepreneurship brought through the rise of social media.
There is no denying that beauty has taken over the world, with having over 228 million results on Instagram. But for many, they would argue that the Kattan sisters had a specific role in this takeover, having trail-blazed the industry to where it is today.
Their journey began when Mona was the very one back in 2013 to suggest to her sister Huda to create her eponymous brand, Huda Beauty. A beauty company founded by Mona, her sister Huda, the face of the company, and her other sister Ayla Kattan which has grown from a value of approximately $66,000 to an estimated $1.2 billion-dollar company in six years through their 'combined passion, drive and determination [that] kept them going through their journey'.
Now stocking on every e-commerce beauty site you can name, concession stands in department stores across the world, an international website, and even vending machines, the sisters had no idea how large their 'baby brand' would grow.
"When we started with the false lashes, we honestly had no idea what would come of it. Huda was just super passionate about makeup and always used to make false lashes on her own for her clients when she was a freelance makeup artist. Since she had such great feedback from anyone who wore the lashes which she would make by hand, we were optimistic that we would do well, but had no idea of the scale! When we wanted to start Huda Beauty, we told no by so many people, and we were laughed out of board rooms of investors and executives."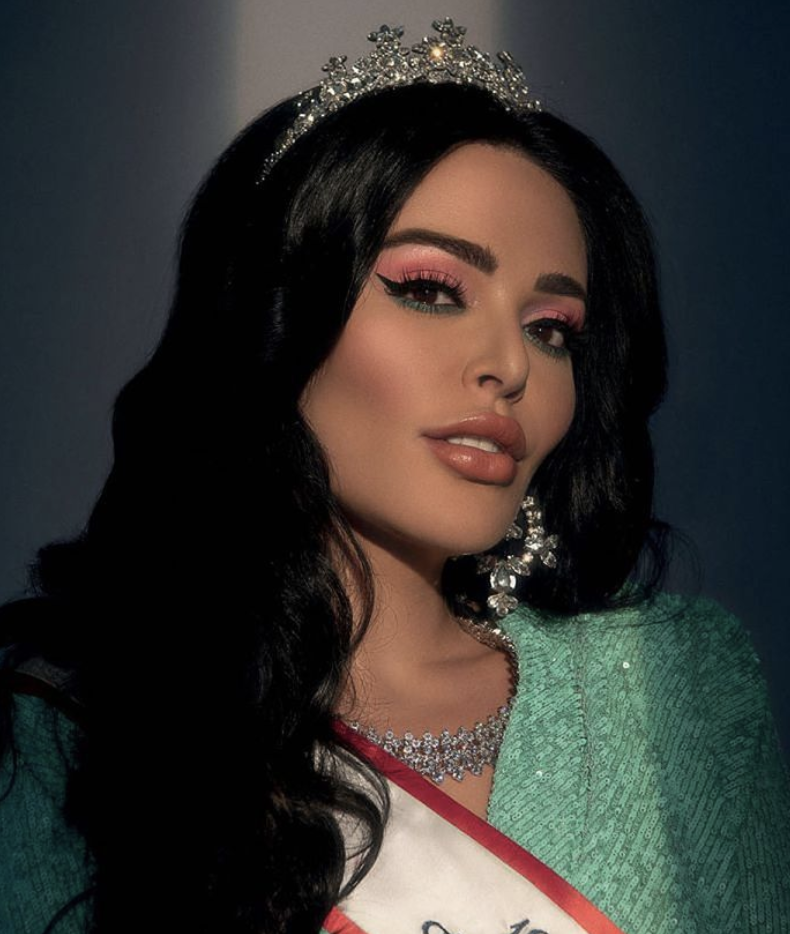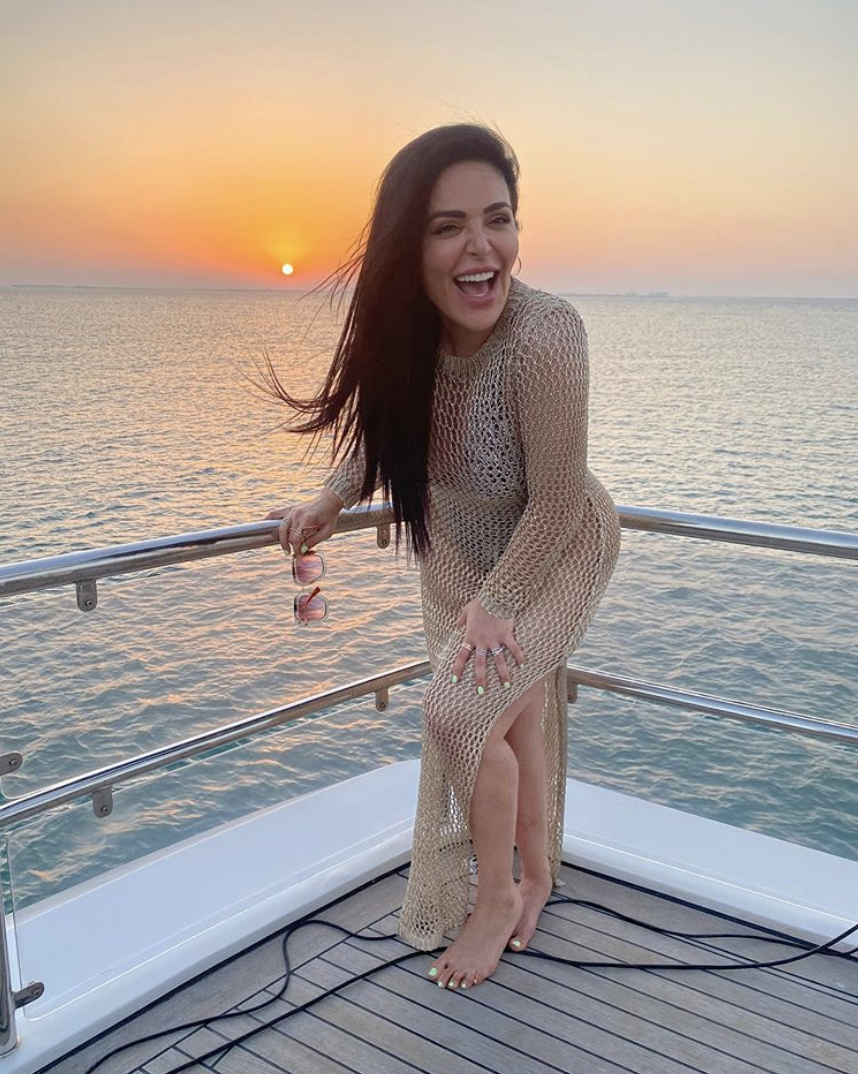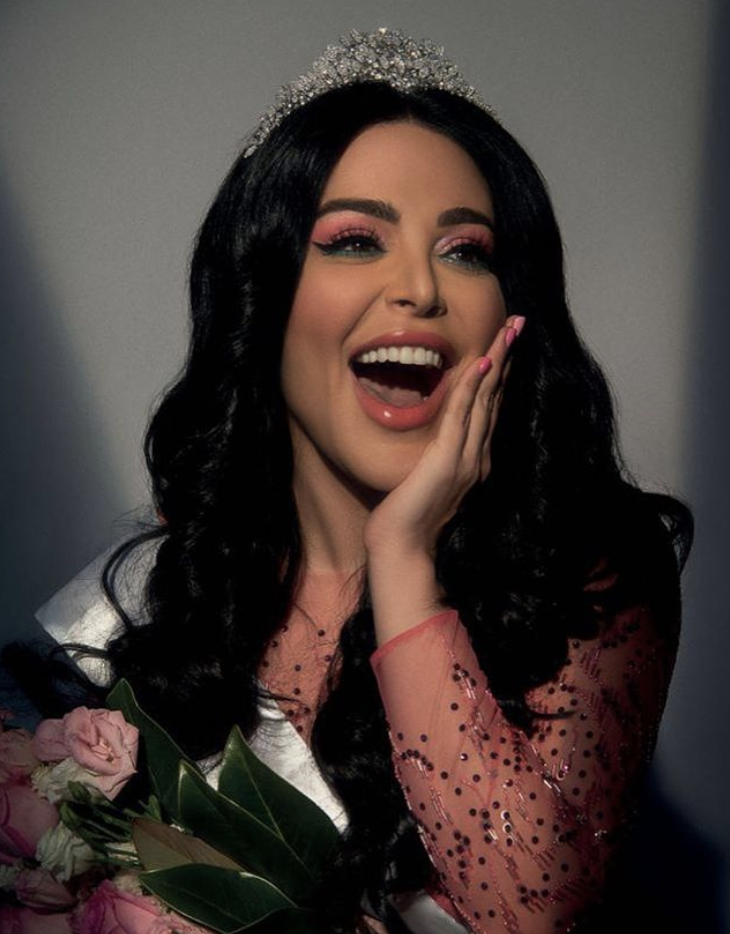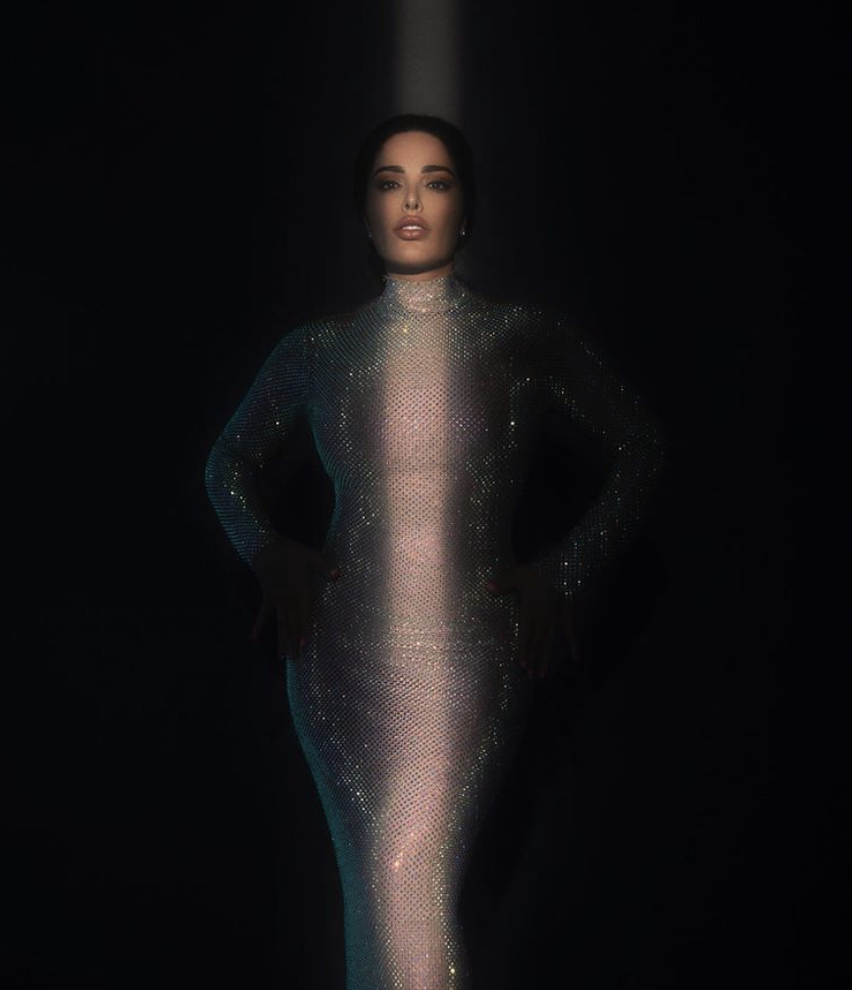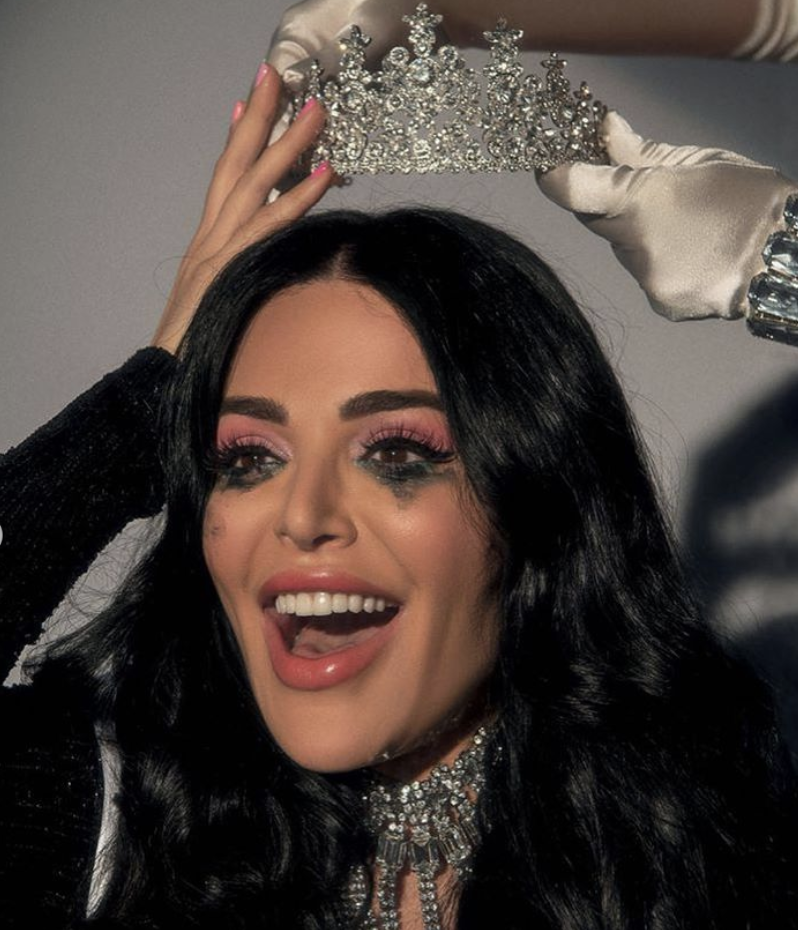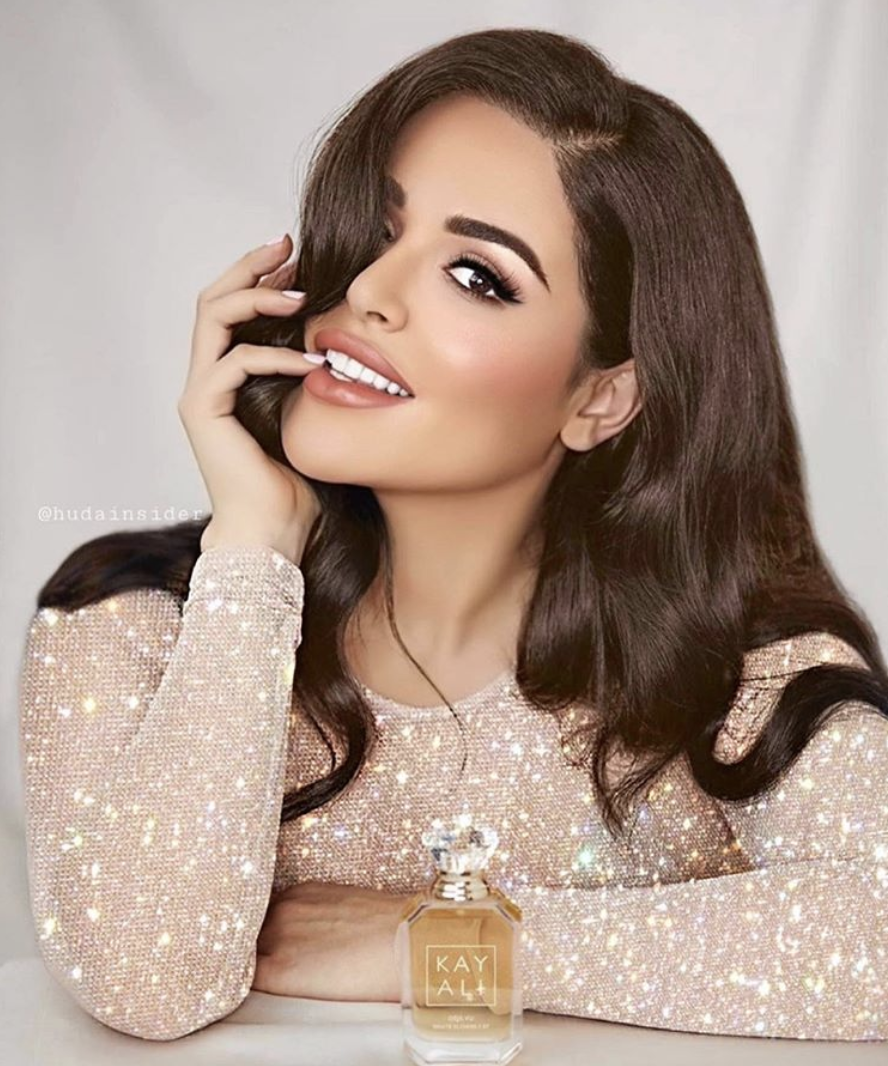 Images taken from Mona Kattan's Instagram @monakattan
There are thousands of articles and pieces on the family's journey to success, the likes of which have, without a doubt, shaped beauty to become a $60 billion industry, with a pivotal centre around e-commerce, online shopping, and social media. However, we spoke to Mona on her journey, creating a brand and space for herself in the beauty boom.
It's clear that Mona has a knack for seeing a gap in the market; in her own words, she 'tends to look at the bigger picture' which is perhaps what led her to create her own brand KAYALI, her fragrance brand.
So why perfume? For Mona, it's just her thing.
I've always loved perfume, and I love the way perfume can make you feel sexy or energised. It's ability to impact your mood and feelings is really powerful! I started collecting perfume the first moment I could afford it. I was 14 and had just started my first job. From that moment, I continued working even harder because that initial purchase turned into an obsession, leading to my current collection. My perfume closet now holds between 1,500 and 2,000. It's pretty insane when you think about it, but I've always loved perfume.
Smell has such an interesting relationship with the human experience. It imprints onto our subconscious memories without us even realising. It only takes one spritz of the eau de toilette you wore last summer to be carried off into fond memories. The feeling of hot Mediterranean air, the glistening sea in twilight as you headed off to dinner with an accompanying smell, and stickiness, of after-sun, and the feeling of being slightly tipsy on crisp rosé wine. Something I'm sure all of us are missing at the moment.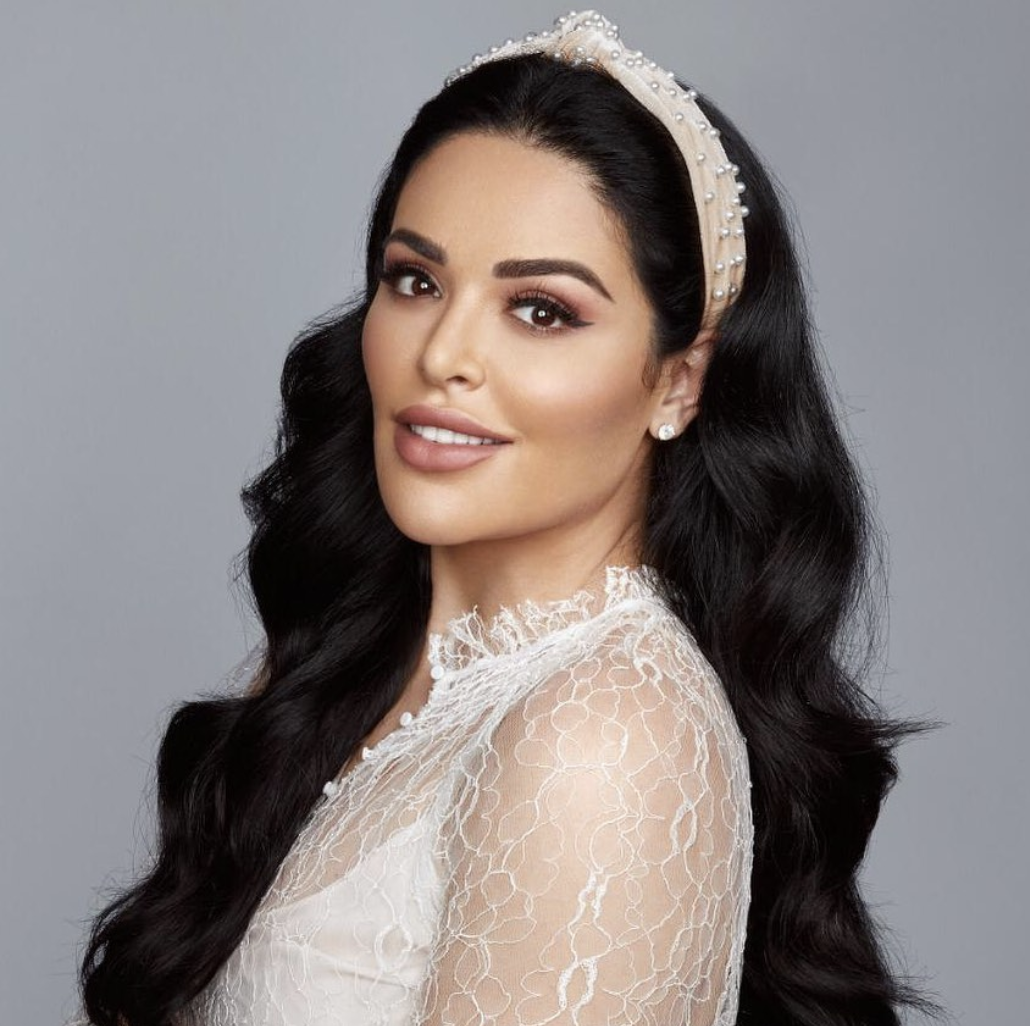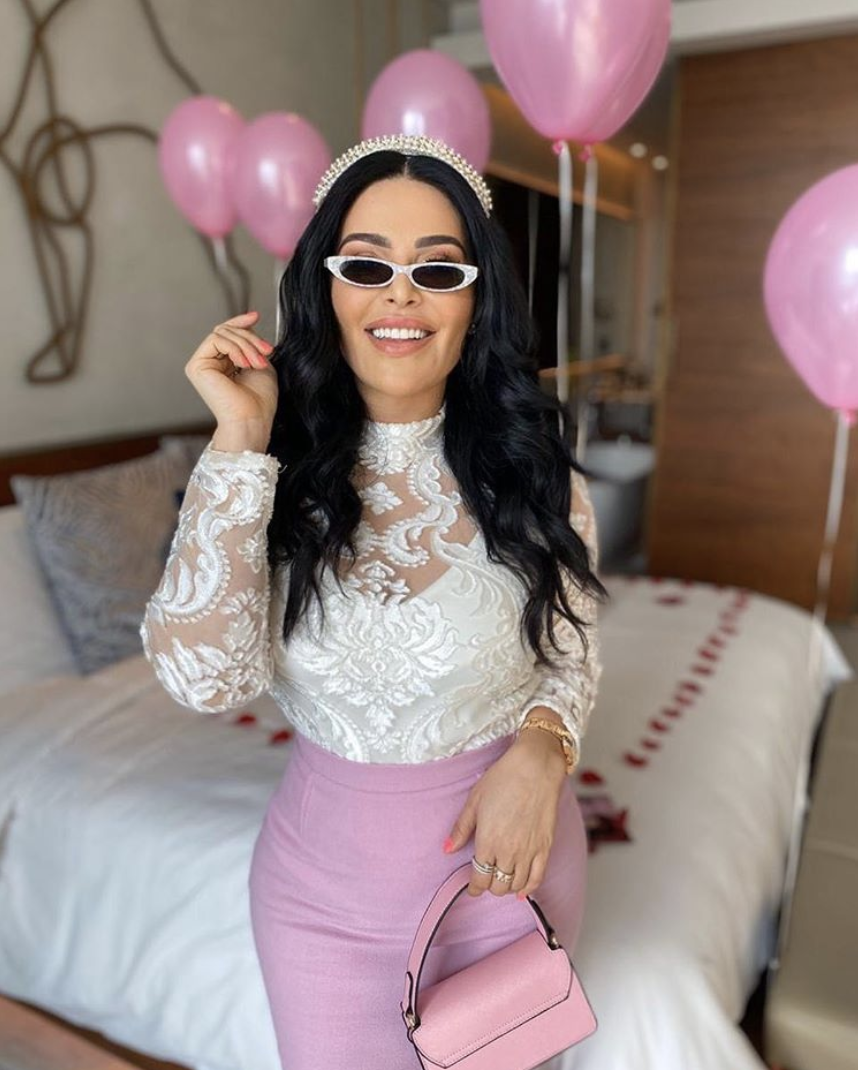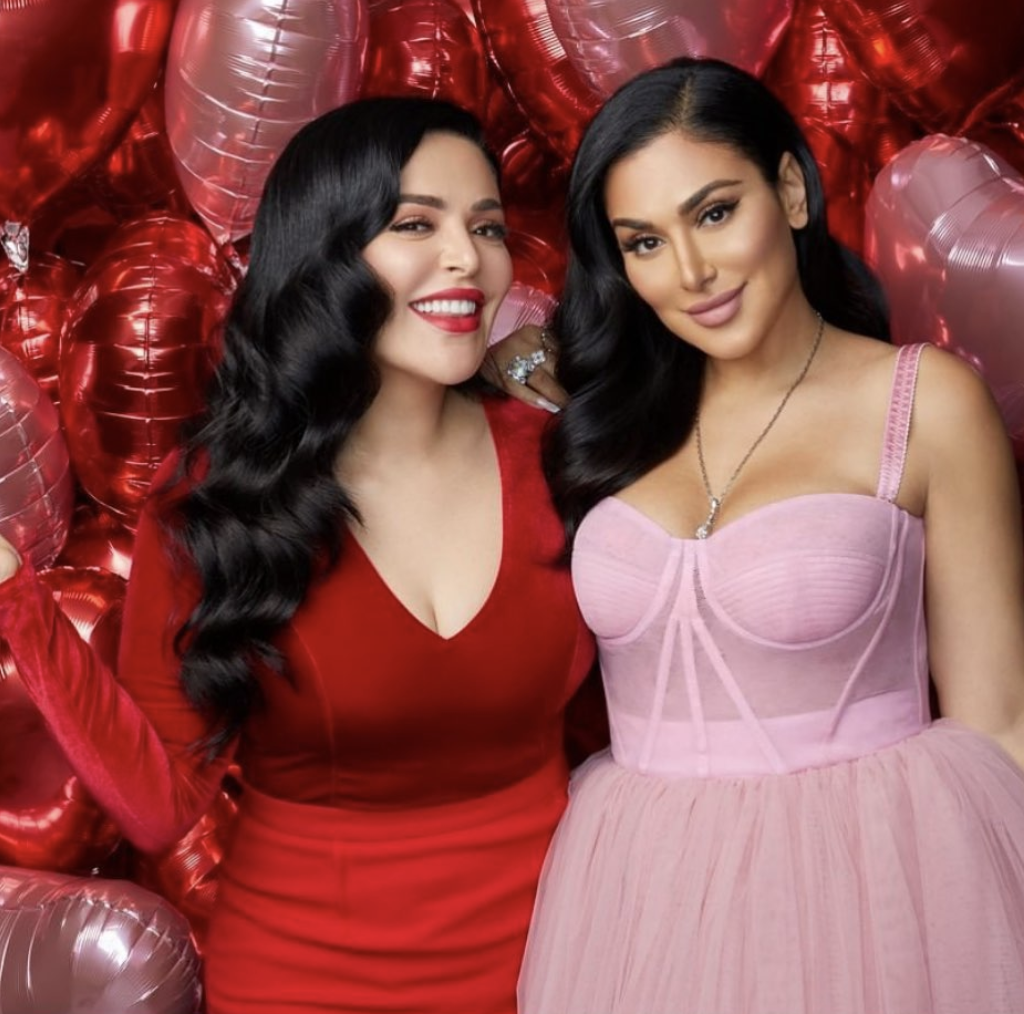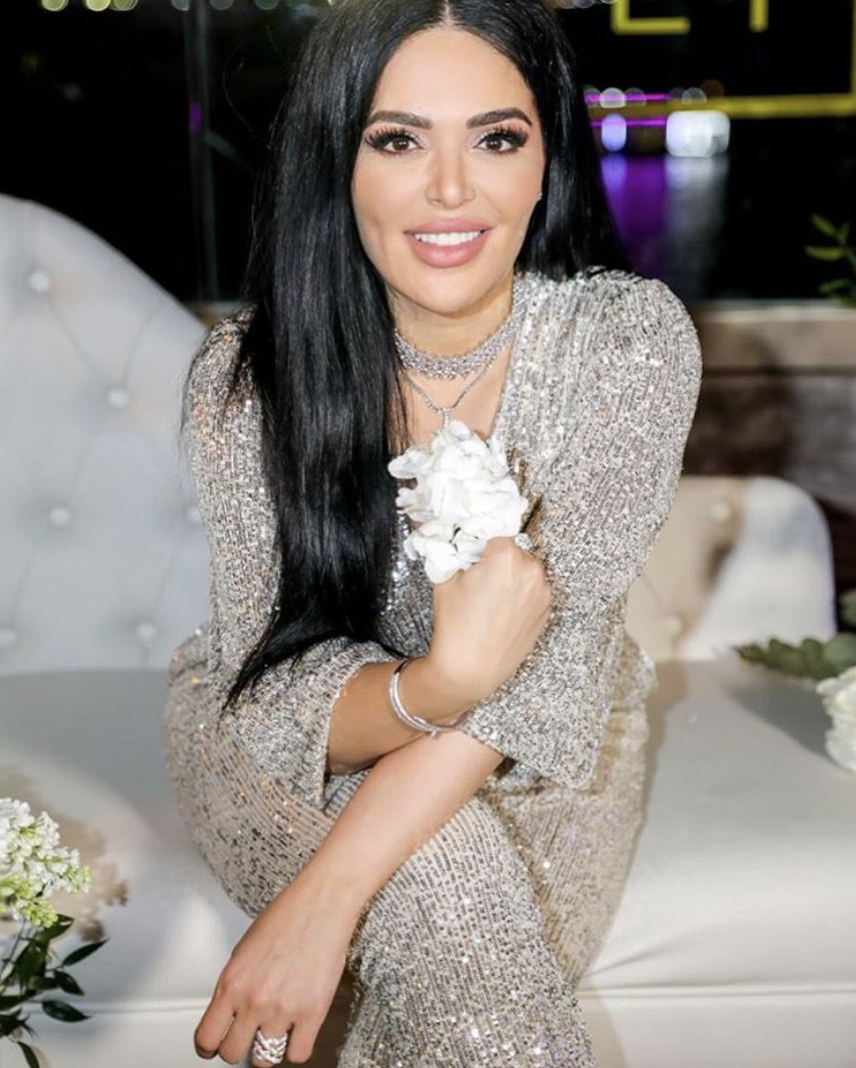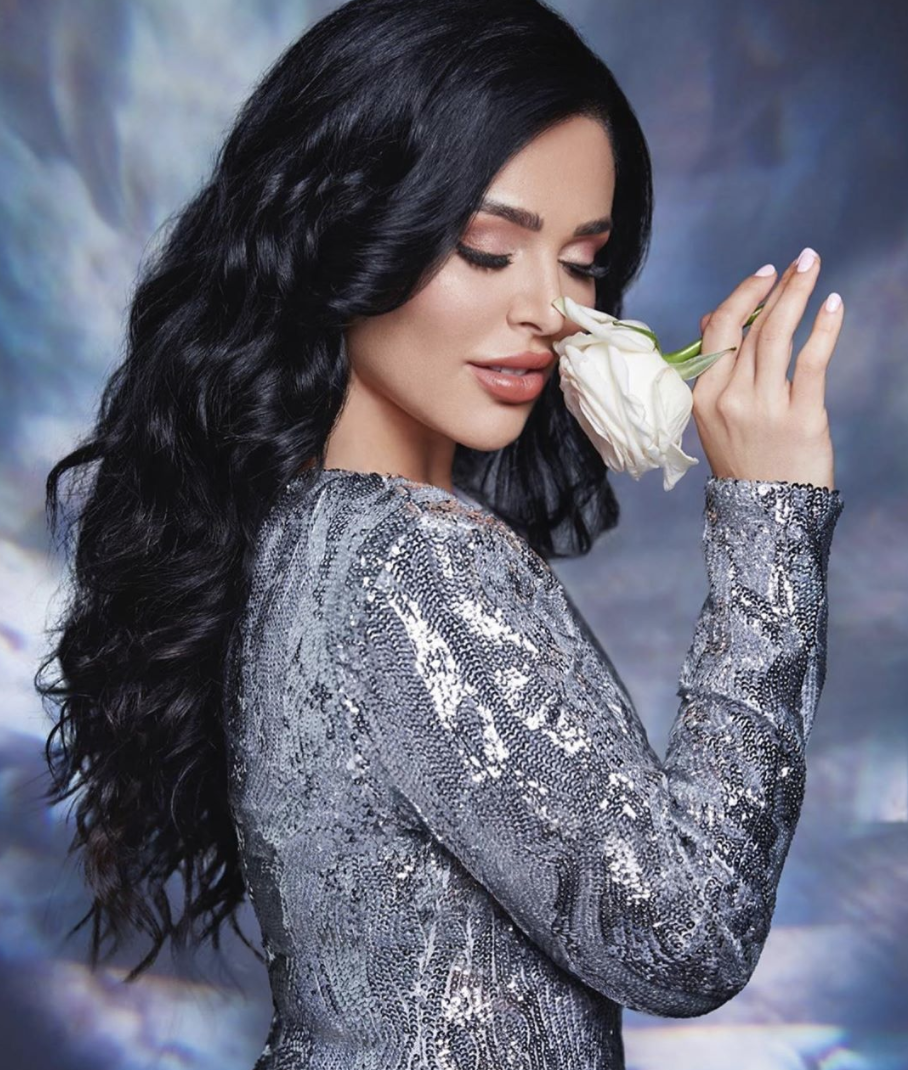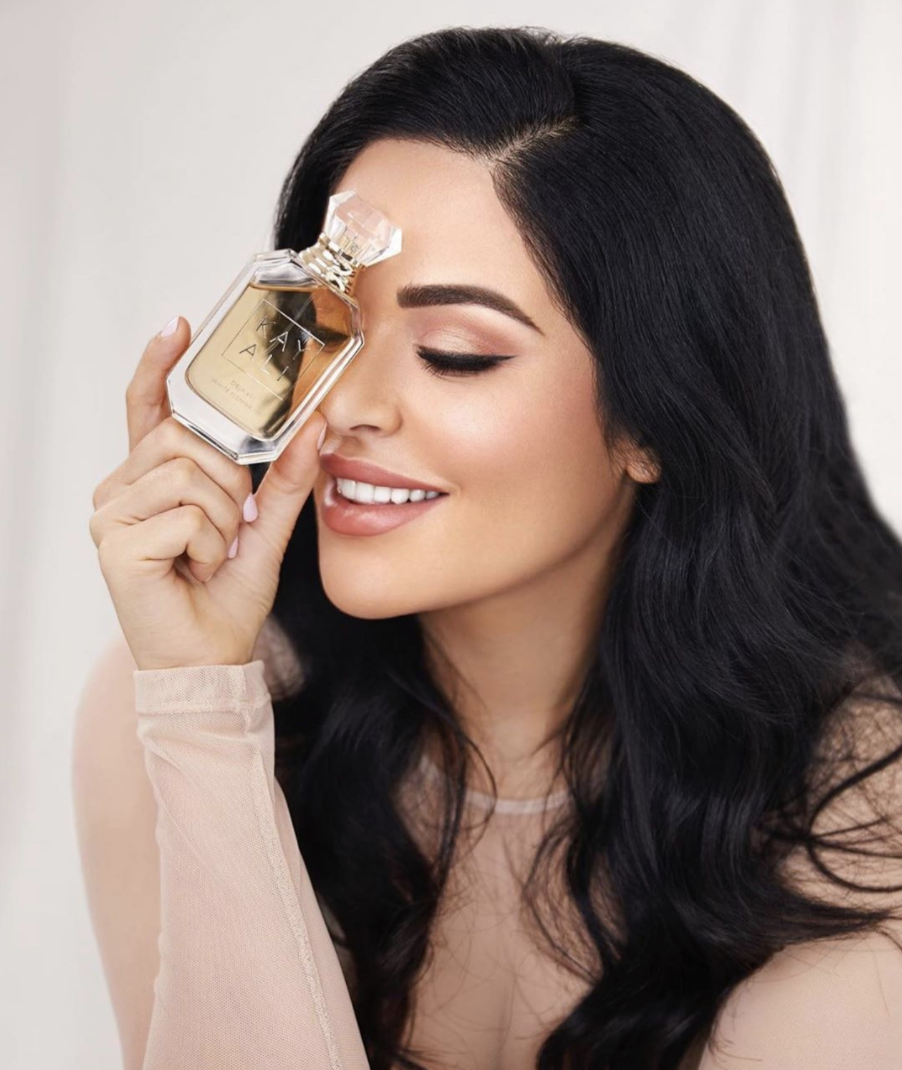 Images taken from Mona Kattan's Instagram @monakattan
So, according to Mona, a certified fragrance professional, what were the top 3 tips when selecting your perfect fragrance.
1. Sample. Sample. Sample. Try the fragrance on your skin and let it blend with your natural scent. I know this can be difficult sometimes, particularly if you're grabbing a new fragrance at the airport. Fragrance should be like your favourite jeans or a leather jacket, and it should make you feel comfortable and boost your mood.
2. Spray the fragrance and let it take you somewhere or feel something. Does it evoke the memory of your favourite holiday, the feeling of being in love?
Does it make you feel something? Roses and vanilla remind me of.. the first date I ever went on, and even today, every time I smell it I think of those butterflies you get before a date that you're excited about. I always feel romantic when I smell roses and vanilla; I find it so cozy and warm. My home smells like roses and vanilla, too; I like to be in that state at all times.
3. Play with fragrance and layer it to discover something new. When we created Kayali, we wanted to emphasize that everybody has so many layers to themselves, [so] we encourage the concept of layering many fragrances. I used vanilla, rose, jasmine, oud – pretty much everything. If I had the time, I'd layer 20 perfumes before leaving the house. I smell like a big combination of Arabian perfumes.
With Mona's brand Kayali, meaning 'my imagination' in Arabic, it was only natural that the way she speaks of fragrances feels spiritual in of itself.
It's clear in general that for Mona that her spirituality has a significant influence on her life. Her Instagram feed is latticed together between her favourite pictures of her, her family, and growing list of businesses with quotes on faith, positive energy, and various other affirmations, almost like protective blessings on those fond memories and moments she is reminded of, like her scents.
And to Mona, perfume has become her spiritual ritual, taking twenty minutes every day to prepare her body for the fragrance and aroma that arouse her that morning.
"I love the ritual of putting on fragrance and apply it in layers. I always make sure I have enough time to [do it] while I'm getting ready, as it's is so important to me. I start by putting Vaseline on my pulse points and behind my knees before spraying fragrance, as that makes the scent lasts even longer. I then spritz the first layer of fragrance, usually a heavier scent with base notes like oud – for example, our KAYALI Elixir. I apply perfume as soon as I get out the shower, while I am still a bit damp and spritz on these same pulse points so neck, wrists, and behind the knees. I let the fragrance seep in and blend with my natural scent while I continue to get ready.
Once I'm dressed, and my makeup is done, I like to pick the next layer of fragrance to suit my mood. For example, if I'm feeling confident and sexy, I will add either KAYALI Vanilla or Déjà vu White Flower to my pulse points, the areas which may get sweaty, and the back of my hair.
I also like to spritz my clothes as clothes absorb the fragrance, so it lasts longer. And I keep a bottle of fragrance in my bag for little top-ups throughout the day."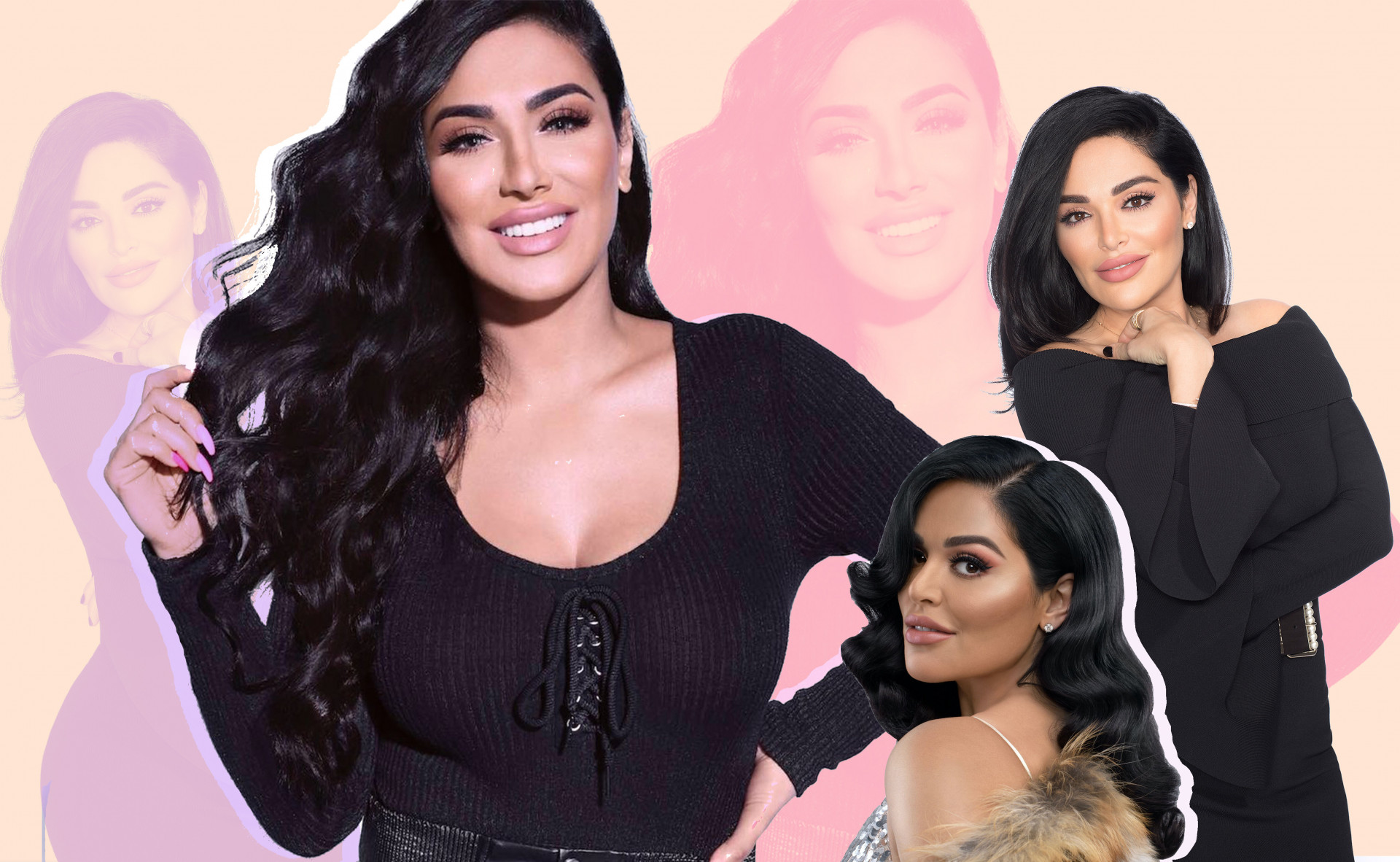 To some, this may seem perhaps a little O.T.T., but, like many who enjoy the seemingly laborious task of taking hours to get ready in the morning, it has become a peaceful moment of self-reflection and mediation we guarantee to ourselves every day.
It's something I sincerely admire, as the journey to inner-confidence only comes from within, I had never thought to put some self-care into how I smell, as most of the time we spend most of our morning routines on how we look. It makes sense, a perfume, regardless of your outer shell, helps you project an aura of how you want to feel. Smell reminds you of certain people – for example, one thing you'll find across the board on meeting Rihanna every always exclaims how incredible she smells. There is something so transformative about scents that is so often forgotten about.
While we all sit here in our shared moment of an in-between during this pandemic, like a forever-lasting penultimate day of holiday, more positively, it has gifted us an amazing opportunity. Time to reflect on those fond memories and to take some time for ourselves with some well-deserved self-care. So what does self-care mean to Mona?
Self-care comes in many forms, [but] I think number one is taking care of your health. I didn't start doing this in all seriousness until about 15 months ago, and it has changed my life.
We have such fast-paced lives, and I came to a point where I felt super unhappy because my health was terrible. So I started working out five to six times a week, I went on a really strict Keto diet, and got into shape.
I think just feeling good health-wise is so important, plus adding in meditation and time for reflection, that's a huge part of self-care. And of course, being in beauty, putting on amazing makeup, taking care of your hair and nails, having fun with this. And then perfume and its incredible ability to alter a mood and to always give you confidence.
Self-love is so important; you have to take care of you to be the best you!"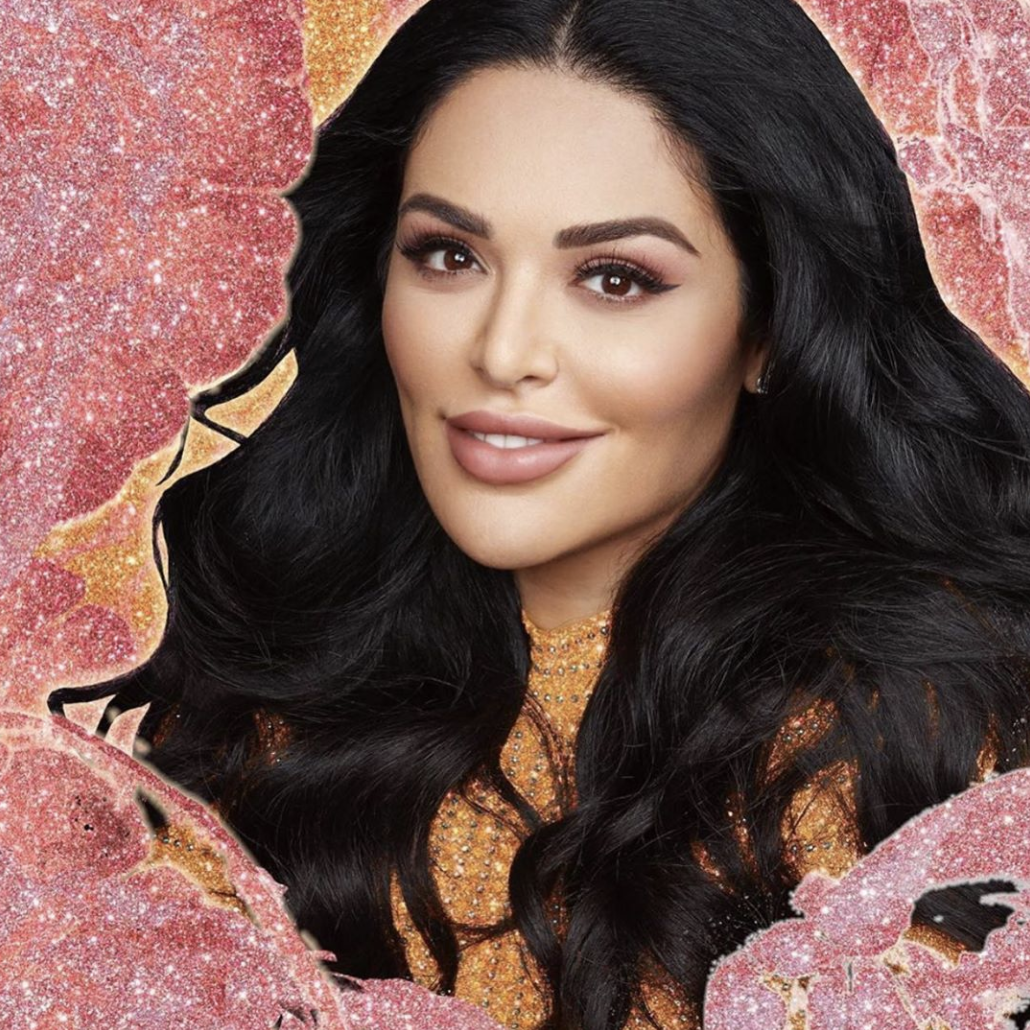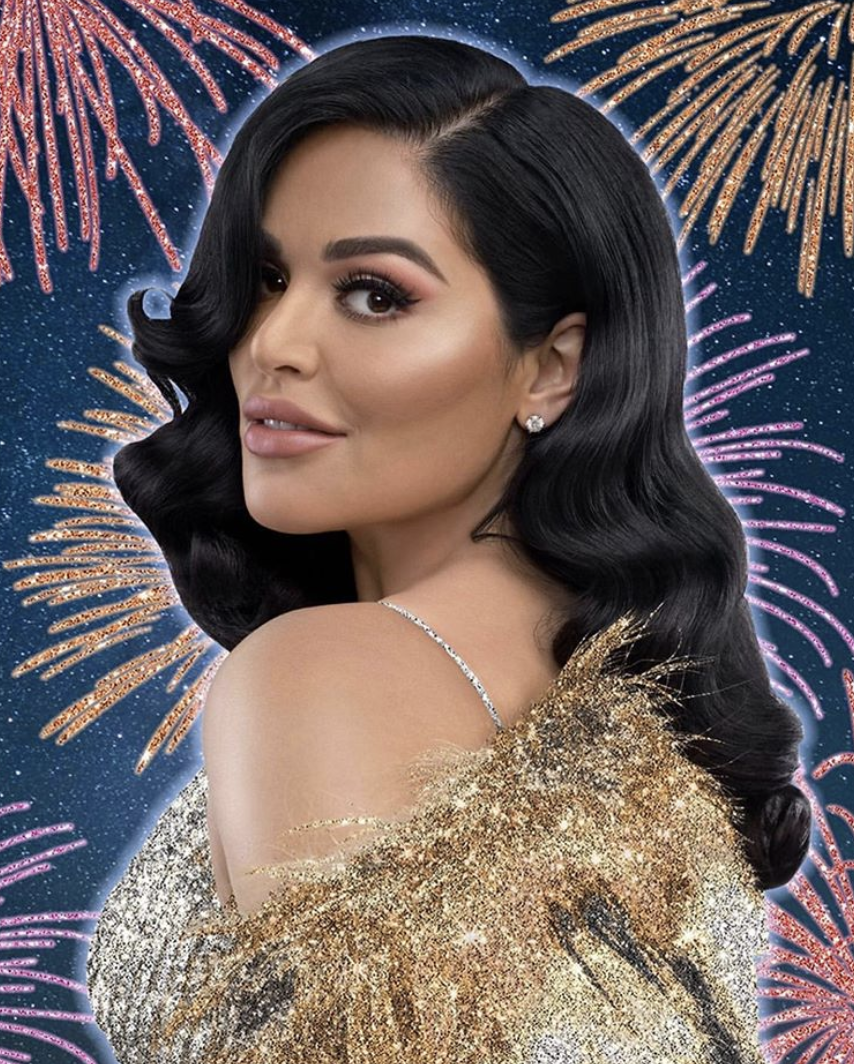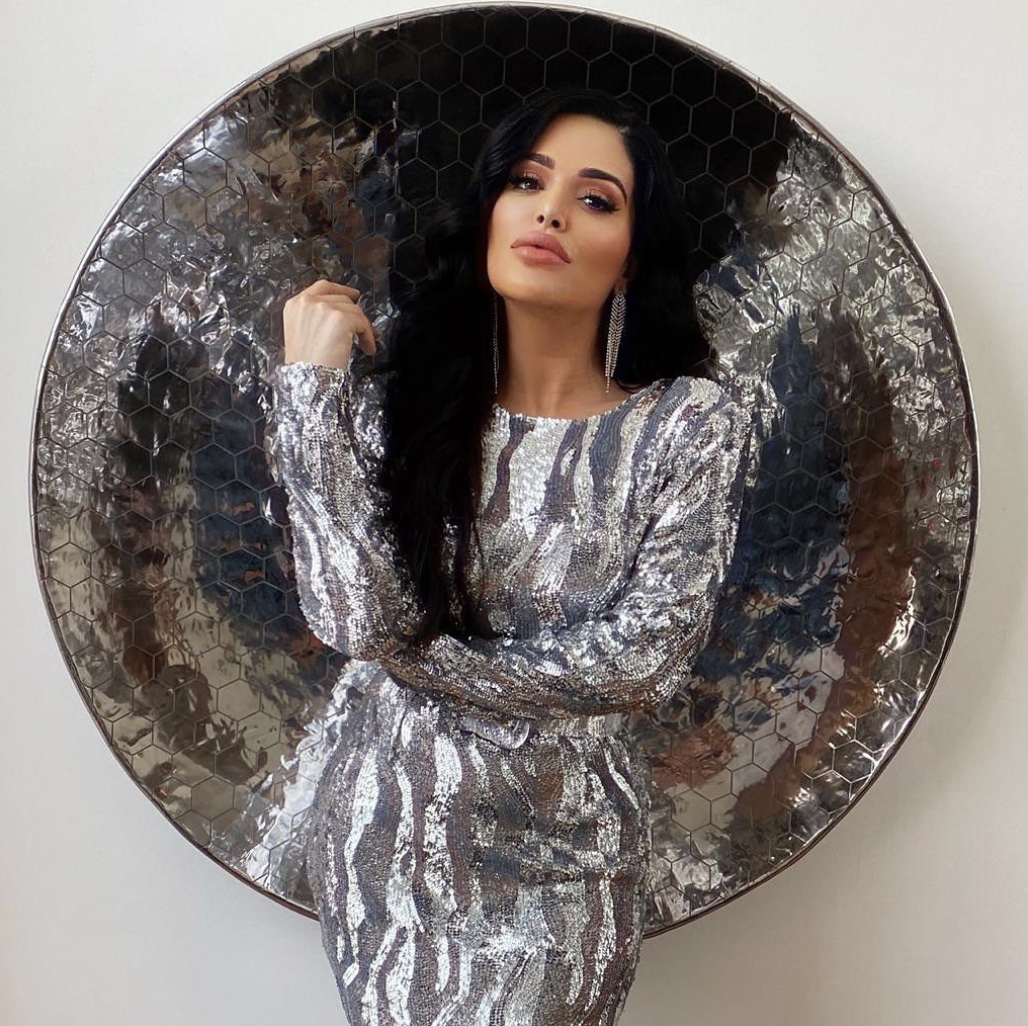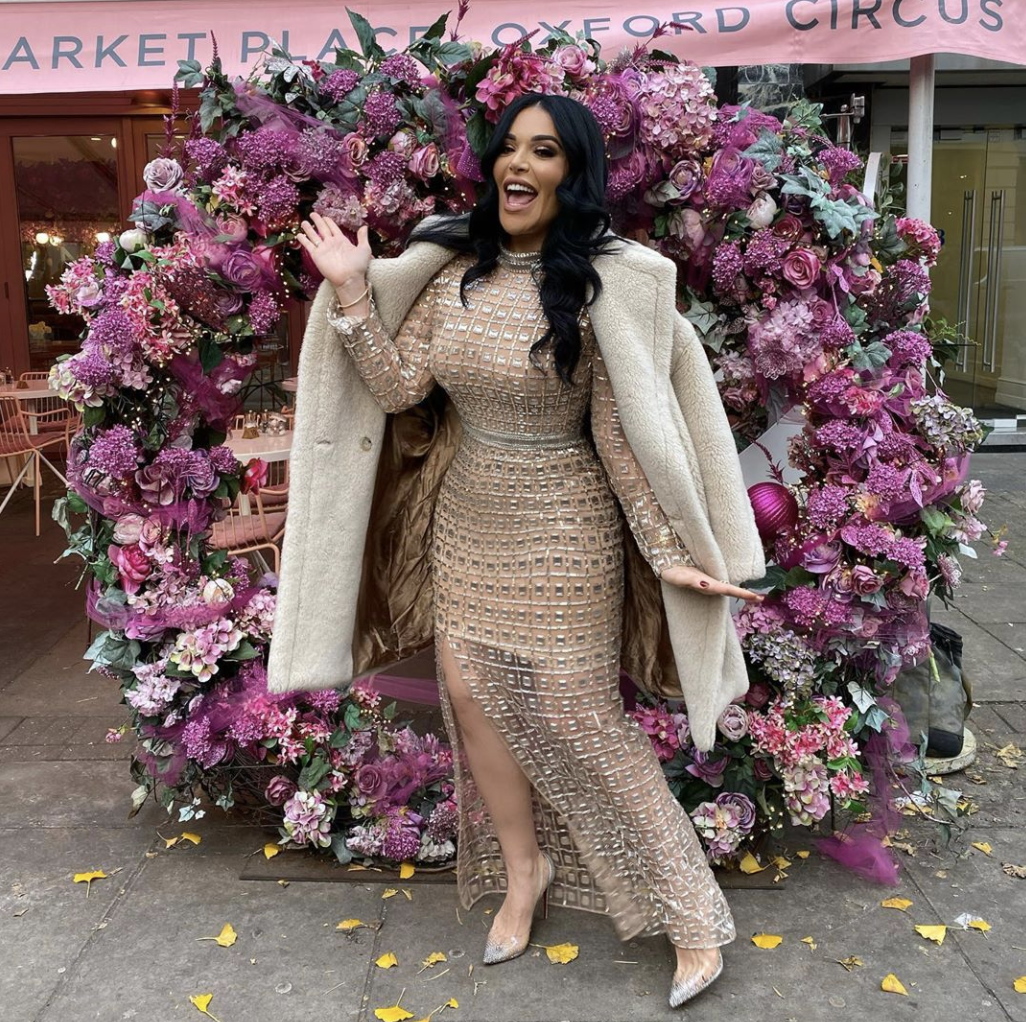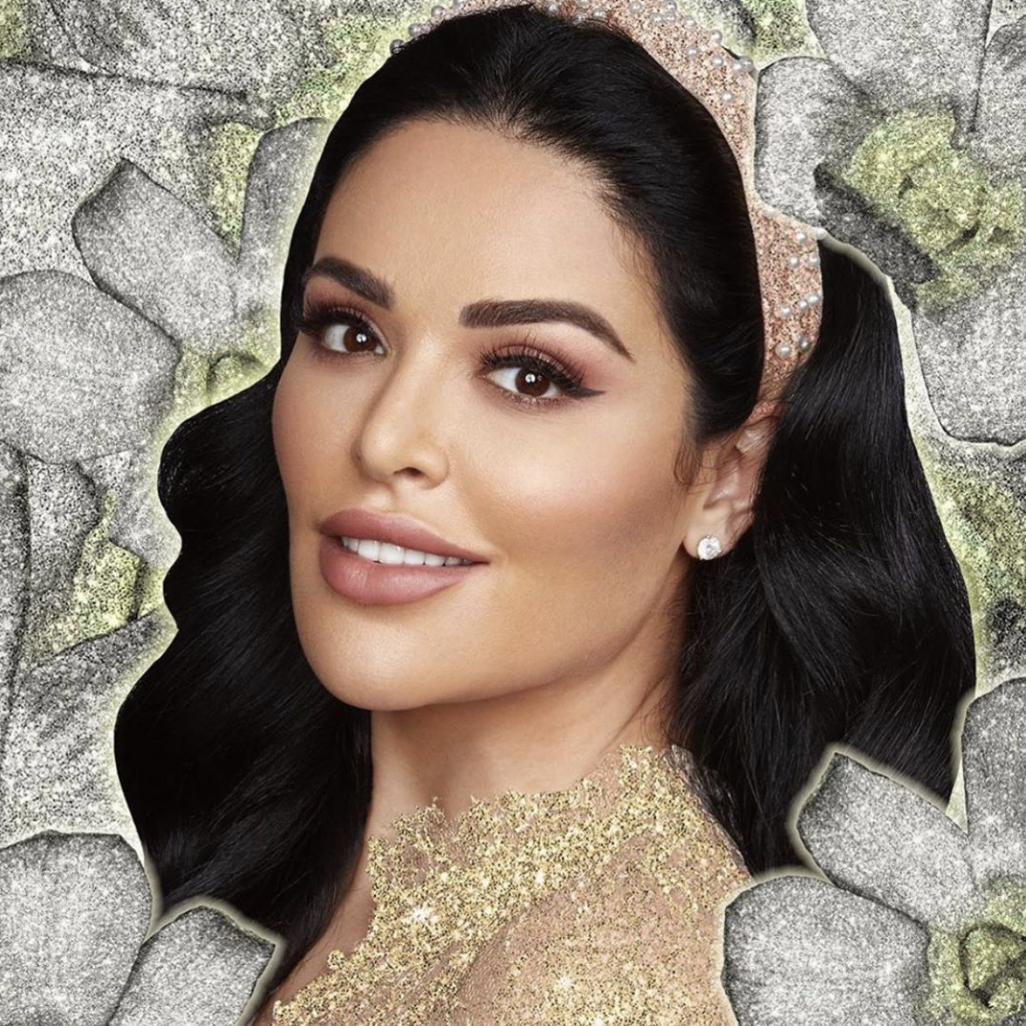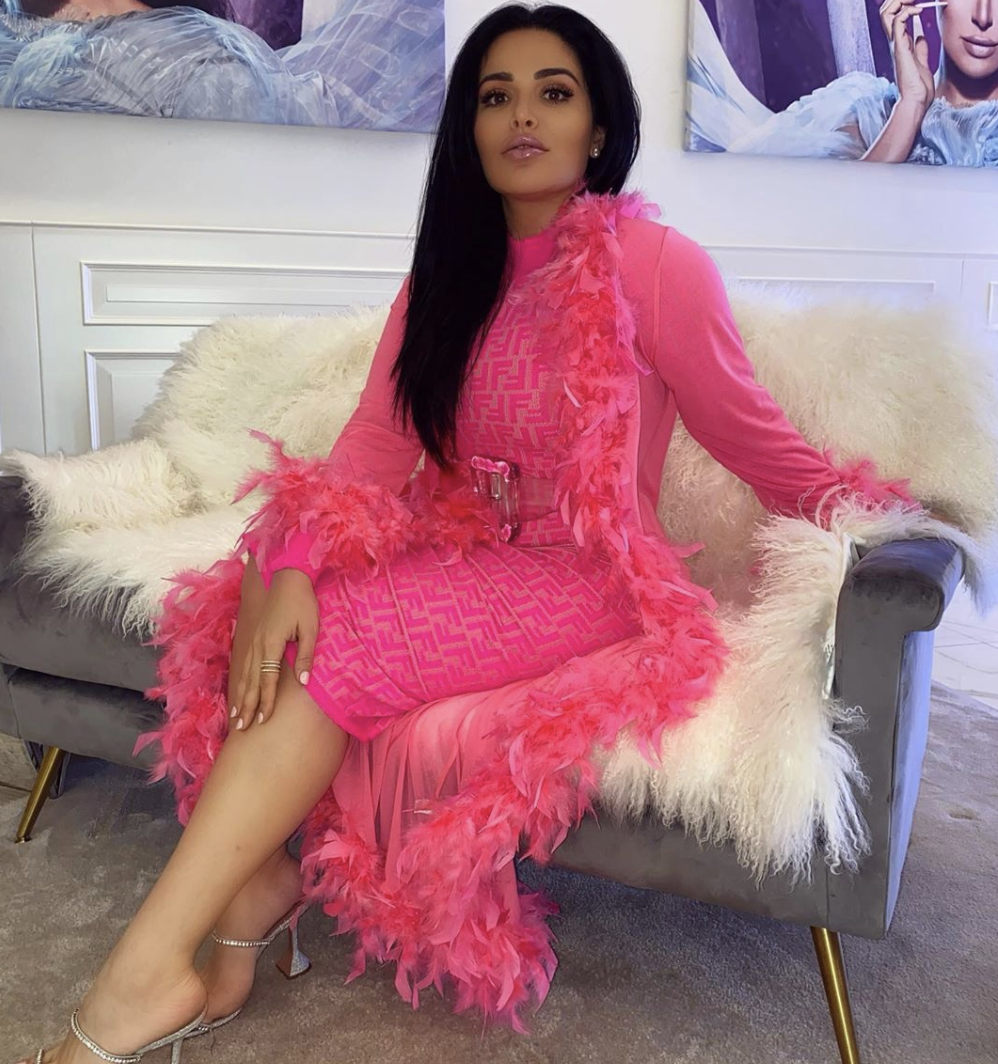 Images taken from Mona Kattan's Instagram @monakattan
While the time given to us during quarantine has allowed us more hours in the day for practising self-care, most of us who are either furloughed, working fewer hours, or struggling with work in general, will admit that finding a sense of purpose is mentally daunting during this shared loneliness. We asked what would be Mona's remedy to fellow creatives, and burgeoning entrepreneurs on how to use this set back into a comeback.
"Take the time to reflect and be introspective.
Use the time, to be honest with yourself and think about what has worked for you and what you can learn from previous challenges. This allows you to make a plan to achieve your next set of goals. By having these super clear purpose-driven goals, WRITTEN DOWN, with a plan on how to achieve them and continuously reminding yourself of why you want what you
want. We often don't tie in purpose to what we're doing, but that's the gasline. Purpose is everything!
[Also] there are so many incredible people offering free classes, lessons, inspirational talks right now, that where you have can and/or where you have time, this is a great time to be inspired and educate yourself even more. But scheduling in down-time and self-love time is also just as important."
Despite the current climate, I did wonder what the future of Kayali, Huda Beauty, and the other Kattan business ventures looked like in an ever-evolving digital landscape.
Having had such immense success in her various businesses through the use of social media sites, such as Instagram, and being heavily influenced by different online trends in terms of developing products and marketing strategies, how did Mona guarantee to keep her businesses always one-step ahead of the game.
"We constantly engage with our incredible community, we listen and learn from them, they are such a key part of our success and we will always continue to take time to hear their voices. We stay as focused as we can and always remain genuine with our content and the products we create. We like to create purposeful content but also humanize it with fun and reality; integrity is everything to us. "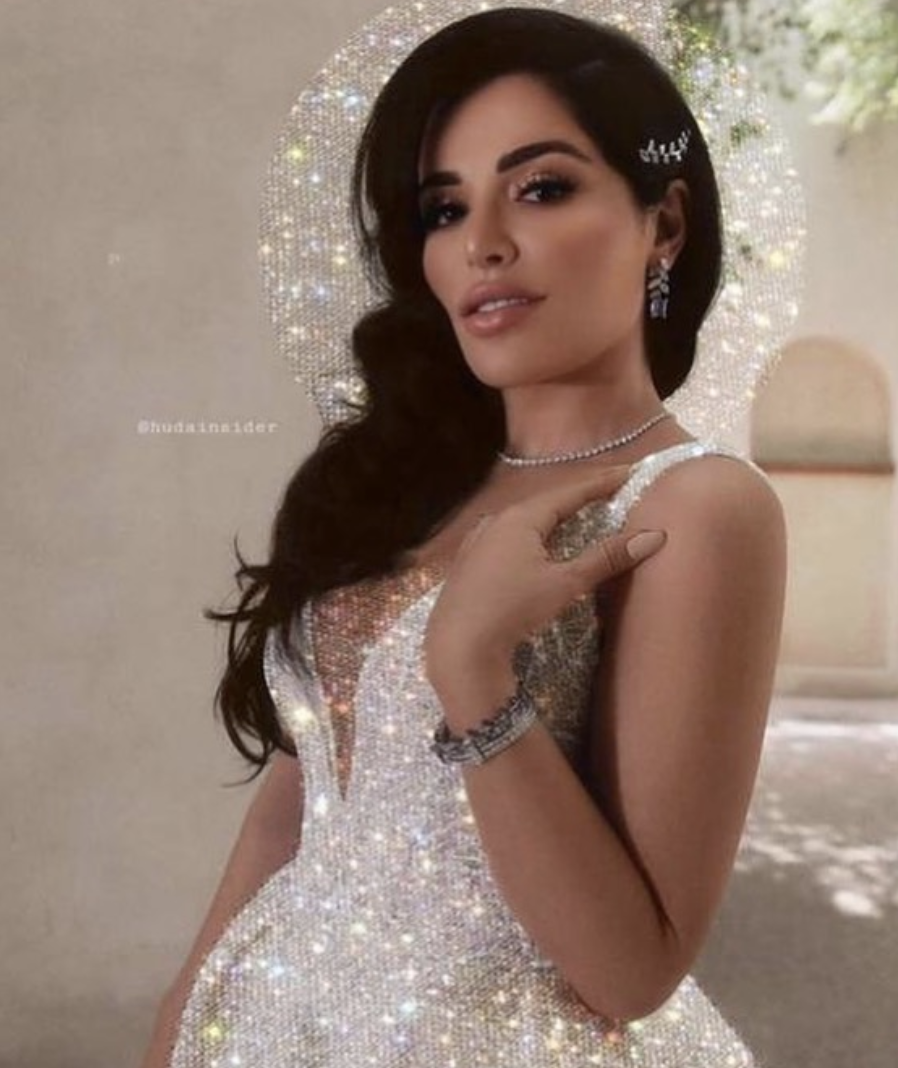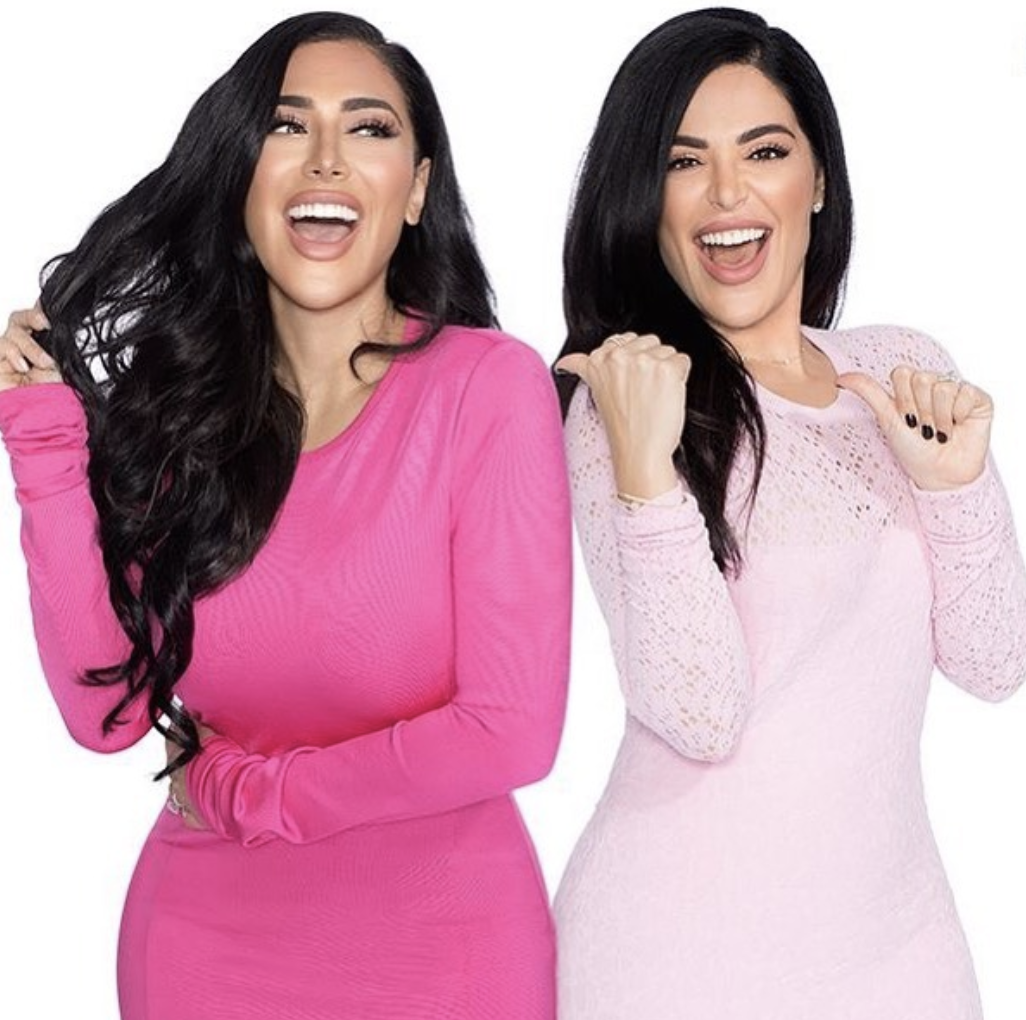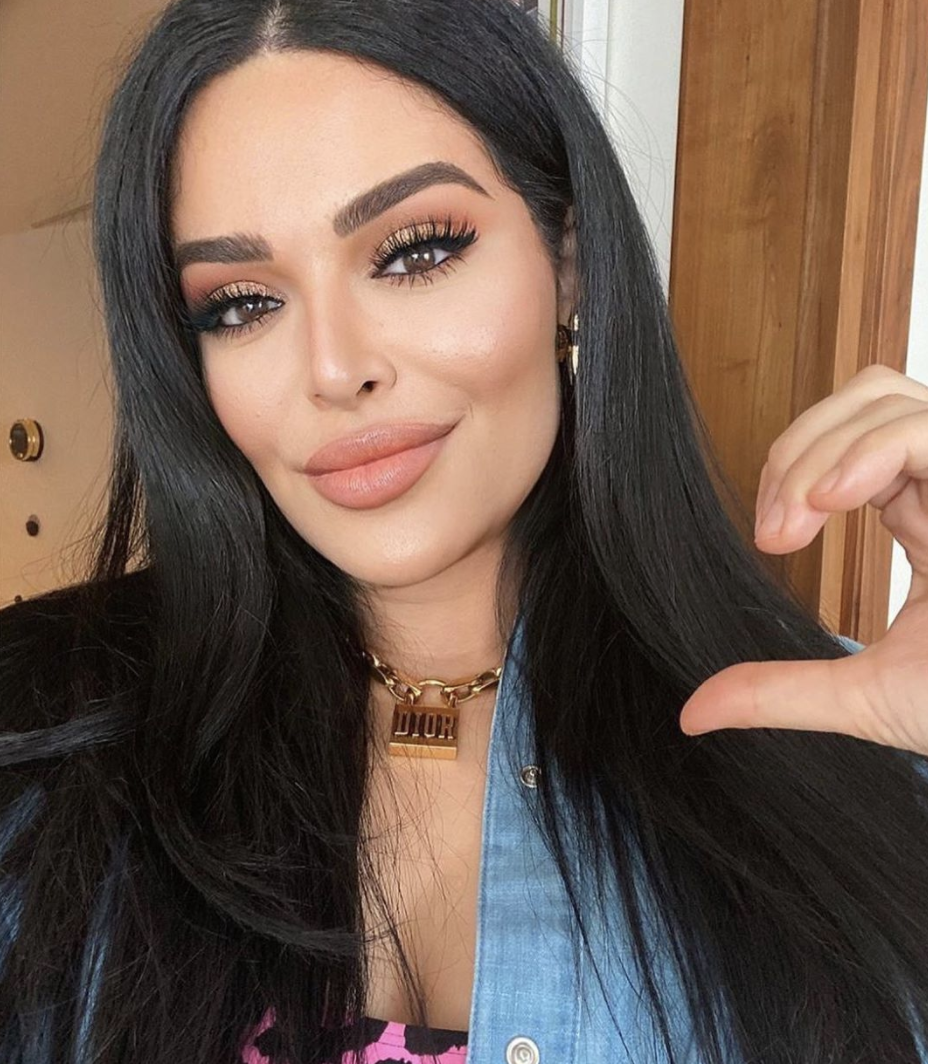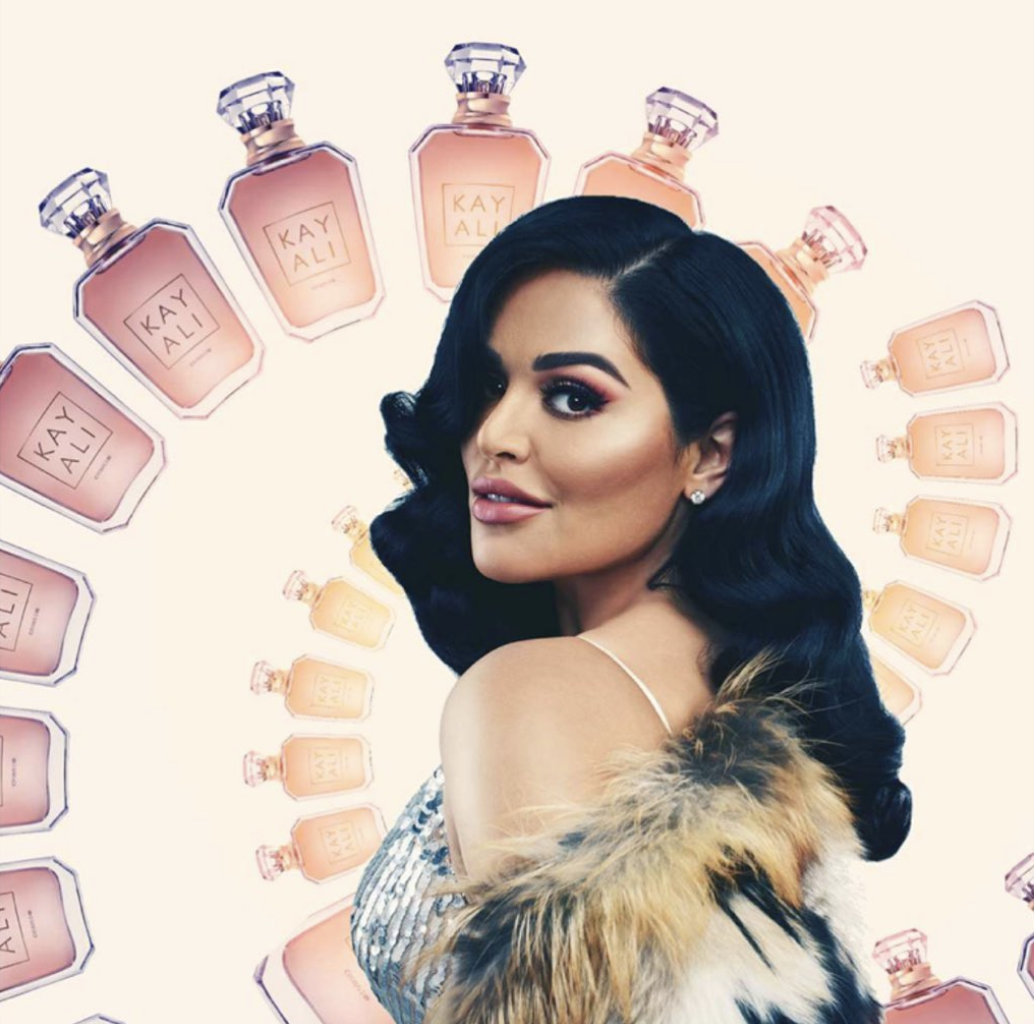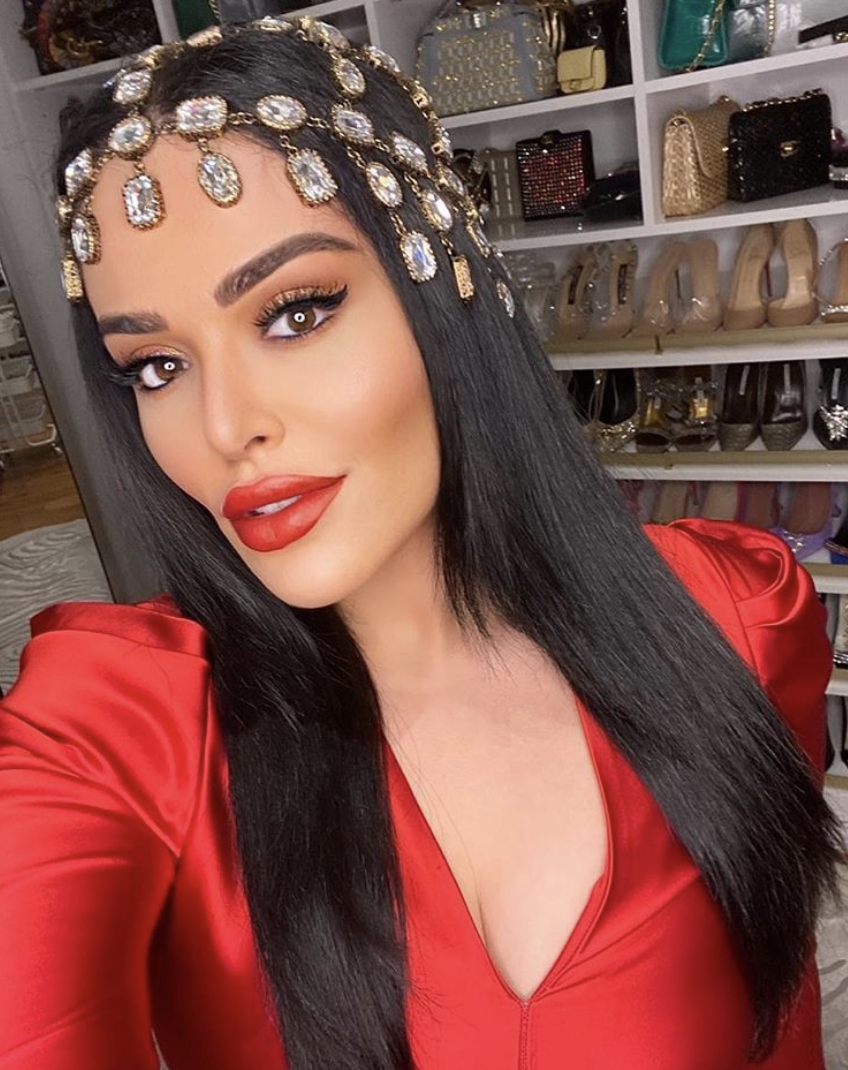 Images taken from Mona Kattan's Instagram @monakattan
Quickfire Questions:
1). Favourite quote?
Oh, that's SO hard. I have SO many, but this is one of my favourites from Theodore Roosevelt:
'Do what you can with what you have where you are'. So relevant for right now!
2). What's the best piece of advice you've received?
To always trust your gut! Your first thought is usually the best one.
3). Favourite scent?
I love vanilla. I also love the KAYALI Déjà vu White Flower
4). What is your biggest pet peeve?
People who flush with the toilet lid open.
5). What's your favourite thing in your closet right now?
My leggings! I have so many pairs of the same plain back pair, but they're just so comfortable.
6). Describe yourself as a teenager in 3 words?
Perfectionist – hairy – romantic
7). What's on your phone's lock screen?
An image that says 'Thank You God'
8). If you had one superpower, what would it be?
I would want to be able to read people's minds.
9). Name a book you read that positively shaped you?
Lynda Field – Fast Track to Happiness
I do not doubt that Mona and her sisters will continue to trail-blaze the beauty industry for many years to come, taking this unfortunate pandemic in their stride for bigger and better projects. However, I can say from speaking to Mona that it is an admiration for dedication to self-care and love for fragrance. As we all sit at home waiting for the next Zoom meeting,
and as our clothes we bought for summer gather dust, I'm sure we can all appreciate finding the simple beauty in how a product can make you feel rather than look. Let's all take the time to find the beauty in aroma.
Words by Hayley Barnes
Graphics by Katie Janes
, , , , ,