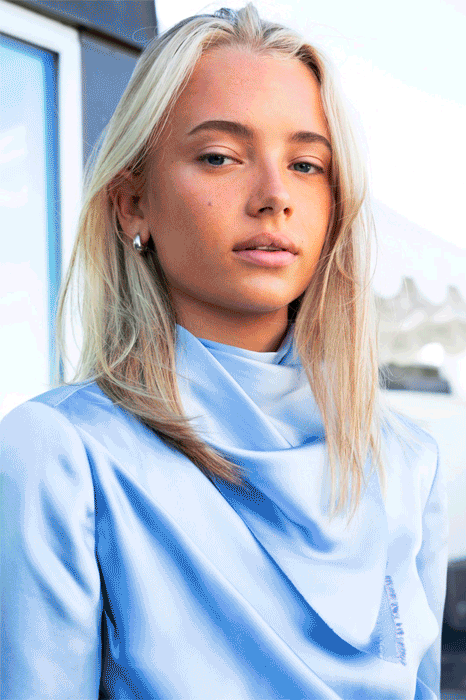 In the age of YouTubers and Influencers, minorities finally have a space to push their identities into the spotlight; to celebrate what makes them different, and spread awareness of the difficulties that they face. The fashion industry is finally starting to wake up to the benefits that diversity brings, and this is paving the way for a whole new generation of talent that has previously been shunned into the background.
It seems as if the world is having negative news and content regarding trans people shoved down their throats on a daily basis. From Trump's ban on trans troops in the military to the whole Victoria's Secret debacle last year in which Chief Directing Officer, Ed Razek said he didn't think they should cast transgender models in their show because they can't sell the fantasy element as well as cis models.
Stories like these are constantly overshadowing the brilliance of trans talent that exists across all industries, especially in fashion. In response to this, today I'm putting the spotlight to four trans talents that deserve much more attention, because it's about time that trans people take their rightful place in the spotlight.
Emma Ellingsen
Emma Ellingsen is the 17-year-old that people have dubbed 'Norway's rising Kendall Jenner' with over 250,000 followers/subscribers on Instagram and YouTube, it's obvious that she's adored in the same way as most of this generation's Instagram it-girls.
She took a different turn from her regular YouTube videos last year as she posted her first English video, a simple Q&A entitled 'I'm Transgender' which took social media by storm, and pushed her even further into the international public eye.
She is currently taking a year out of school to focus on pushing her career, after signing to Heartbreak Management last summer she's also set to star in a Norwegian TV Series, Generation Z.
Chella Man
20-year-old Chella Man is right at the forefront of championing for trans and disability rights. An Asian-American, deaf, Jewish and trans person, he's proud of his identity and uses platforms such as YouTube and Instagram to talk about the problems and difficulties he's faced, as well as taking viewers on the journey of his transition with him. He regularly films testosterone shots and talks about his gender dysphoria.
He signed to IMG Models in 2018, and has featured in campaigns for GAP and Adwoa Aboah's 'Gurls Talk' merch, as well as walking for ASOS at New York Fashion Week. Alongside modelling, Chella is an artist and student studying virtual reality programming. He's multi-talented, and the face of a movement that has diversity at it's heart.
Aaron Philip
Aaron Philip is a complete badass, she doesn't want you to follow her as a soft, princess-esque activist that makes you feel woke, she wants you to follow her for the complete looks she serves on a daily basis. If you're a follower of hers it's expected that you big her up, and push her forward on the journey towards becoming the A-list supermodel she's destined to be.
In July last year, she became the first disabled trans woman of colour to be signed to Elite Model Management, and since then she hasn't stopped, moving from photoshoot to championing inclusivity on the runway, she truly is the future of fashion, and we urge you to watch her space.
Laith Ashley
Model Laith Ashley came out back in November 2013, and started his medical transition the following year. After a picture of him in CK briefs led to an outpouring of transphobia on his Instagram, he almost gave up, then after actress Laverne Cox posted, that outpouring turned into one of love, and positivity.
He is seen as a poster boy for trans-masculinity, and recently spoke openly with GQ about the difficulties he faces as a male person of colour, that differs from issues he faced pre-transition. Laith's story of the difficulties faced by trans men is one that is very rarely spoken about, and Laith is opening up new conversations.
Since his career really took off he has walked at New York Fashion Week, been featured in GQ, and appeared on the cover of Gay Times and Attitude.
Thank you for engaging with Voir Fashion Digital.
It is important that we communicate a unique brand of fashion, beauty, trends and lifestyle to you on a regular basis, all we ask is that you share our content, and subscribe to receive even more exciting updates and competitions directly to your inbox.