Delving into your past isn't always a good thing when it comes exes, but this 'ex' cover is definitely one to cause a stir. Talking to the Voir creative director, Luke Walwyn we found out more about the spectacular issue 17 cover.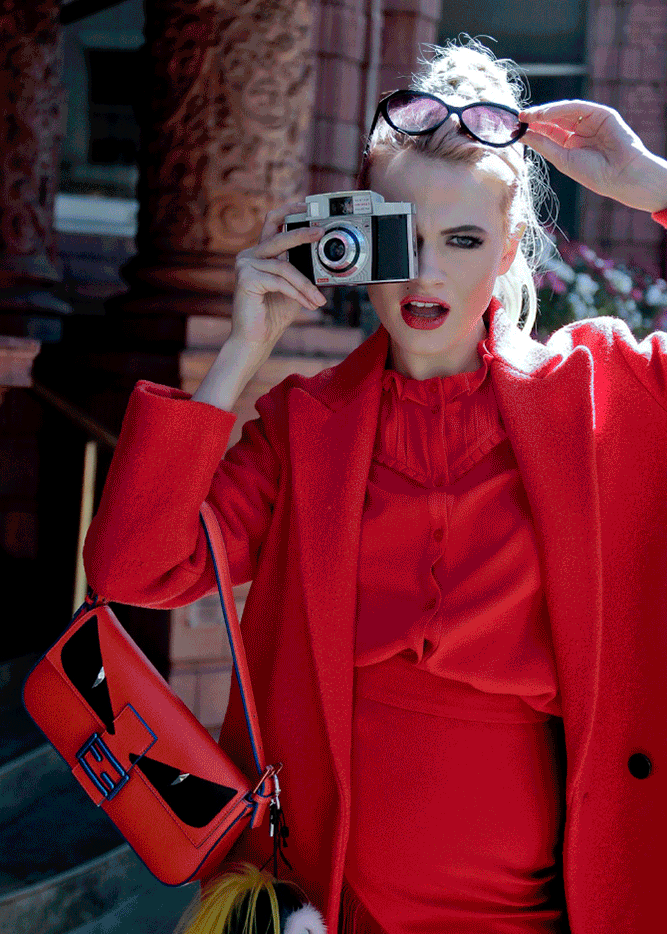 Luke: For the shoot we wanted to create a story of the emotional stages of a breakup as a backdrop to the fashion. Chloe Jasmine was ideal for this role as we required a large element of method acting. She had to bring believable emotions to this shoot so that the reader could identify with each stage and create a truly captivating and believable performance for the cover of Voir. Chloe Jasmine really conveyed the emotions in such a raw way that it was totally believable. We were almost living and breathing every emotion she was feeling.
Here is each stage of a breakup as told by Studio Voir and the meticulous, Miss Jasmine.
1. The Breakup –
Chloe was feeling raw emotions and was therefore able to convey those feeling to the camera.
2. Shock –
Clever makeup and a convincing gaze captured this mood.
3. Anguish –
The polaroids and the empty bottle really emphasise the feeling of anguish along with Chloe's body language.
4. Anger –
This was a frightening performance from Chloe who managed to nail the emotion of anger and a woman consumed with rage.
5. Revenge –
With the help of Noah Sparnon, Chloe was able to play a beguiling role armed with a wry smile
6. Rebound –
A gaze of indifference nailed the rebound scene which became a masterstroke of emotions.
7. Over-indulgence –
Chloe confidently introduces an element of playfulness to a spending spree of comfort.
8. Freedom to be me –
It was Chloe who played with the dynamics of the location and on the giant window sills to introduce the element of 'freedom' from the constraints of a suffocating relationship.
9. Totally Over It –
Laughter and playfulness again captured the essence of the emotion of being over a breakup.
10. Here's to the Future –
Chloe had so much fun with props and accessories to introduce the message of looking forward to a new life.
Credits:
Starring: Chloe Jasmine Whichello & Noah Sparnon
Concept & Styling: Jyoti Matoo
Photography & Art Direction: Luke Walwyn
Menswear Styling: Carl Denby
Thank you for engaging with Voir Fashion Digital.
It is important that we communicate a unique brand of fashion, beauty, trends and lifestyle to you on a regular basis, all we ask is that you share our content, and subscribe to receive even more exciting updates and competitions directly to your inbox.