Trust Miuccia Prada with her Spring/Summer 18 collection to continue the spirit of female empowerment. In her own words she is "interested in someone who can be active and present today."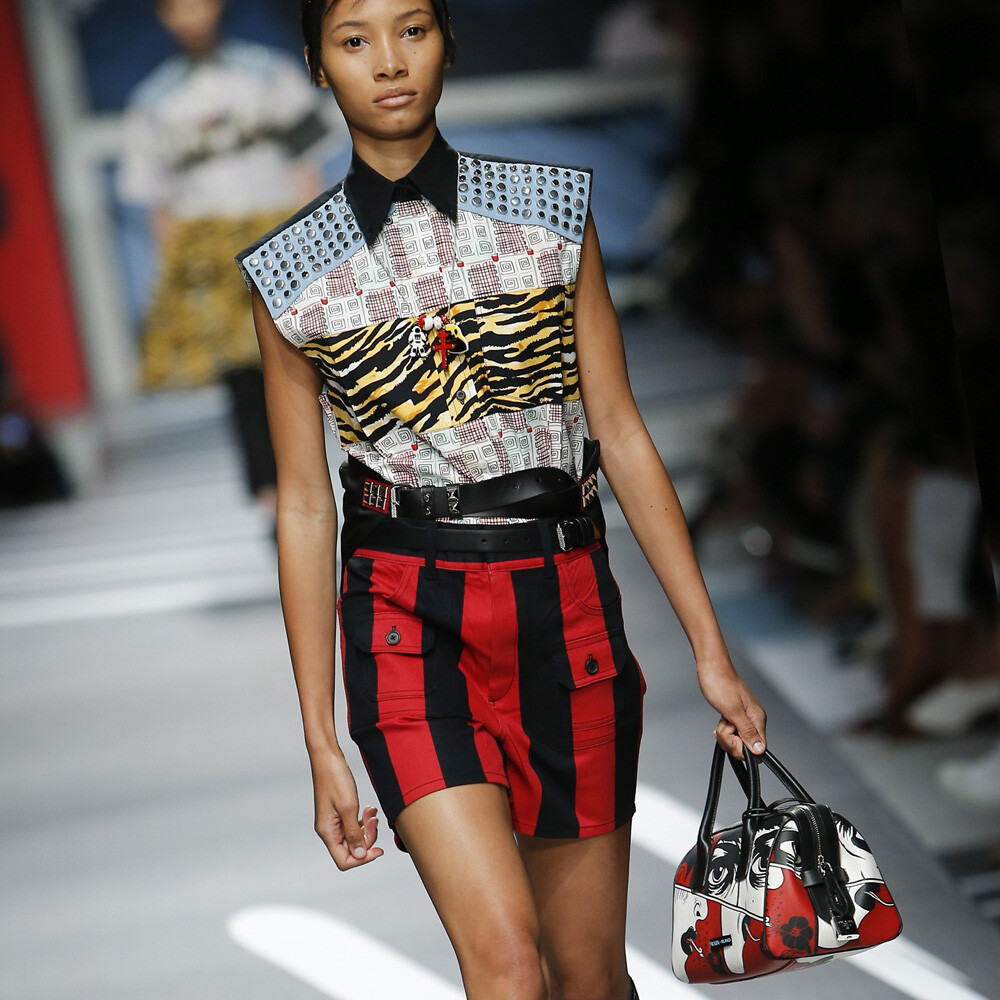 Through her incredible tailoring and styling, the collection reinforced a militant uniform to countermand the forces that threaten to roll back women's rights. Coats, jackets and cropped pants were screen-printed with the work of women cartoonists and manga artists (in a pop art manner) and was a way for the designer to put her stamp on a blank canvas.
There is an energy of 1980s street and club style with big overcoats with pushed-up sleeves, plastic raincoats, reworks of animal prints, kitten heels, printed knee-length socks and cat-eye shades. It communicates to Generation Y and Generation Z in that is reinforces the ethos that 'daring to be different' is the new code to solidarity.