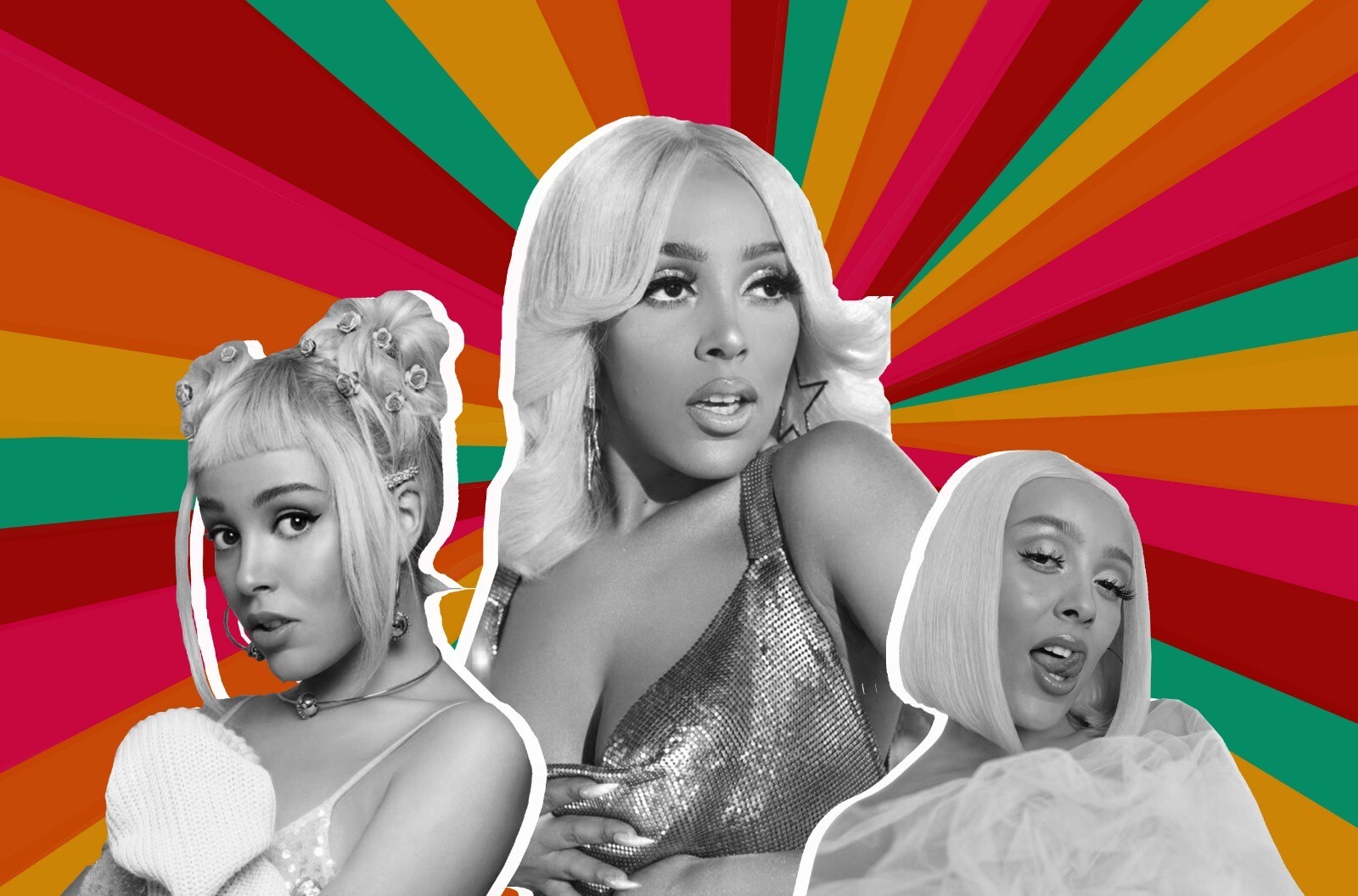 "Bitch I'm a cow, bitch I'm a cow, I'm not a cat I don't say meow."
These iconic lyrics are to Doja cats hit single Mooo! which she wrote after wearing a cow print outfit.
Doja cat has managed to transform her everyday experiences and emotions into hit singles. Her eccentric forward unfiltered personality has led her to become a pure artist and entertainer with unconventional songs and an Instagram to match.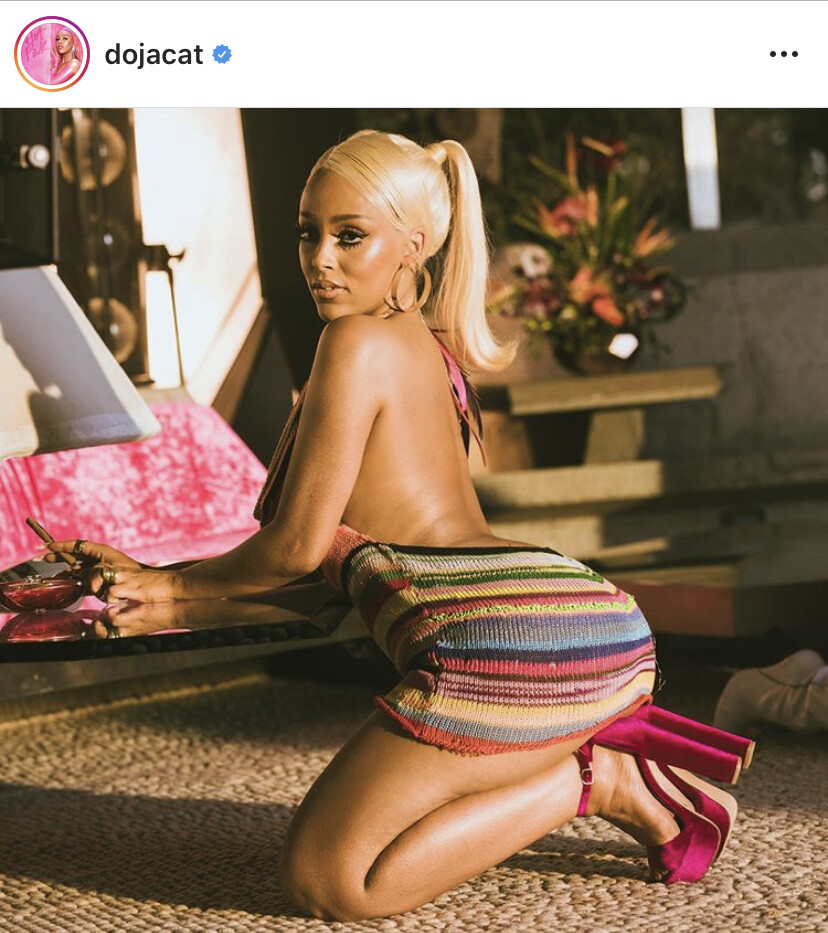 Images of Doja cat from her Instagram @dojacat
Doja Cat was born Amala Zandile in 1995 and raised by her Jewish American painter mother. The singer says growing up she was influenced by Artist like Rihanna and Amy Winehouse. Inspired at the age of 16, she started to record music and put it on SoundCloud. In the Era of SoundCloud, rappers 17-year-old Doja cat stood out with her soul hit 'So high' which was later debut as a single. It was not until her Debut album Amala did Doja appear on the world map with her hit single Mooo! (lyrics mentioned above). Since then she has released a second album 'Hot pink' which featured her hit singles Say So and Candy. The songs became a viral sensation after going viral on TikTok via a choreographed challenge. After the success of 'Say so,' the song has been remixed recently featuring Nicki Minaj (who the singer once praised as the queen of rap to her fellow Barbz) another star to add to the shine that is Doja Cat.
Audio of Say so Remix ft Nicki Minaj
If you thought a lockdown could keep Doja Down, think again. The artist has taken to Instagram to entertain herself. She has changed her Instagram live game with staged mini-concerts dressed absurdly in oversized costumes. From transforming herself into an elf fairy princess to a live reading of famous rap songs in an old British accent in a chainmail hoddie. Doja Cat has proved she is an entertainer in all the definitions of the term. So next time You see Doja cat is on live tune in, you are sure to be entertained.
Words by Precious Njoki
Graphics By Katie Janes