The runways are getting us ready for more than just the hopeful summer of 2021. With SS22 on the horizon, we take a look at some trends that are ready to take over your wardrobe next year. Voir is getting you prepped and primed for all summer seasons!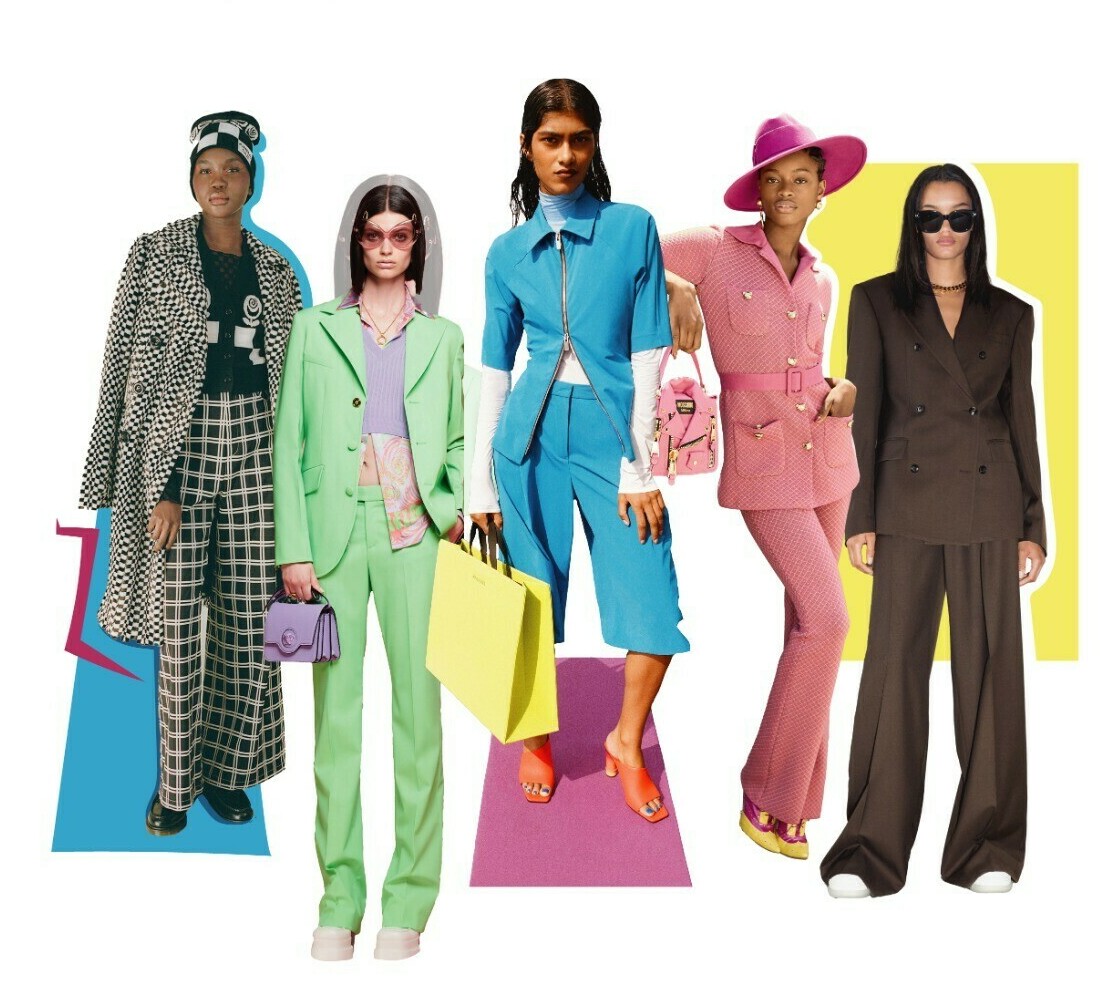 Suited And Booted
Everyone in fashion is always actively engaged in pulling looks from the archives. There isn't a better example than suits and tailoring, with their endless possibilities and unrivalled charm. For this season, we're seeing 2 main categories of trends comeback: the pastel-coloured suits with either flared or short trousers – as seen with Moschino and Nina Ricci respectively for their SS22 resort collection – patterned motifs with Anna Sui, and a monochromatic chocolate brown suit with Amiri.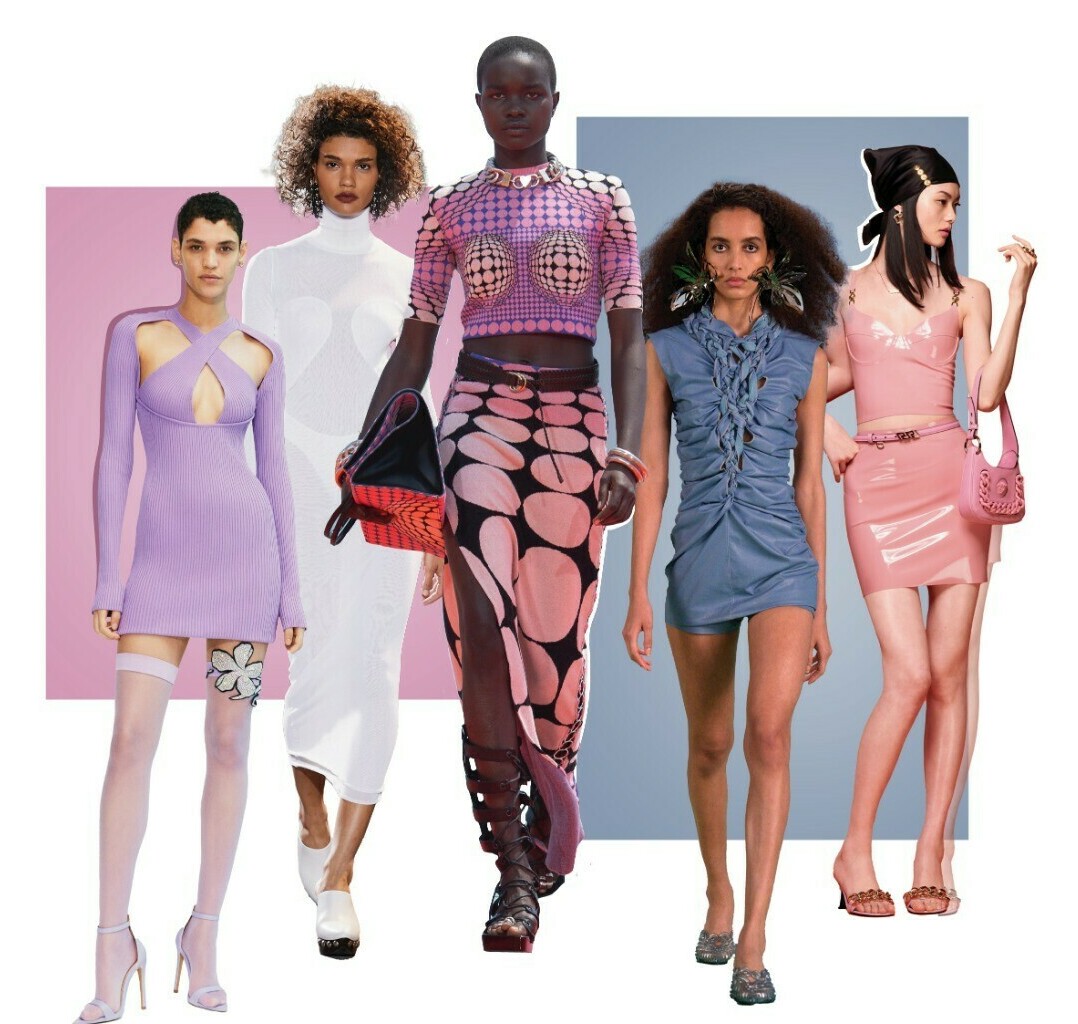 Bodycon
Bold, timeless and sexy, the body con trend has dominated the SS21 catwalk and is here to stay. Many of the bodycon garments that were seen across the catwalk focus on giving the illusion of creating new volumes and shapes coming out of the skin, like Paco Rabanne's futuristic, yet very retro cropped top with a long skirt, that could really only be classified as a future nostalgia moment. Other variations include the designer label V Project, which for their SS22 they created a series of short dresses that appear to be intertwining with twisted fabric around the centre, getting progressively thicker the closer it gets to the neck. Versace SS22 resort collection plays with latex and chunky gold jewellery, the pairing we didn't know we needed, whereas the brands Alaia and David Koma SS22 collections offer a series of modest, elegant dresses, that play on sensuality by altering the sheerness of the fabrics and mastering, to perfection, the way the cut out holes hug the curves of the body.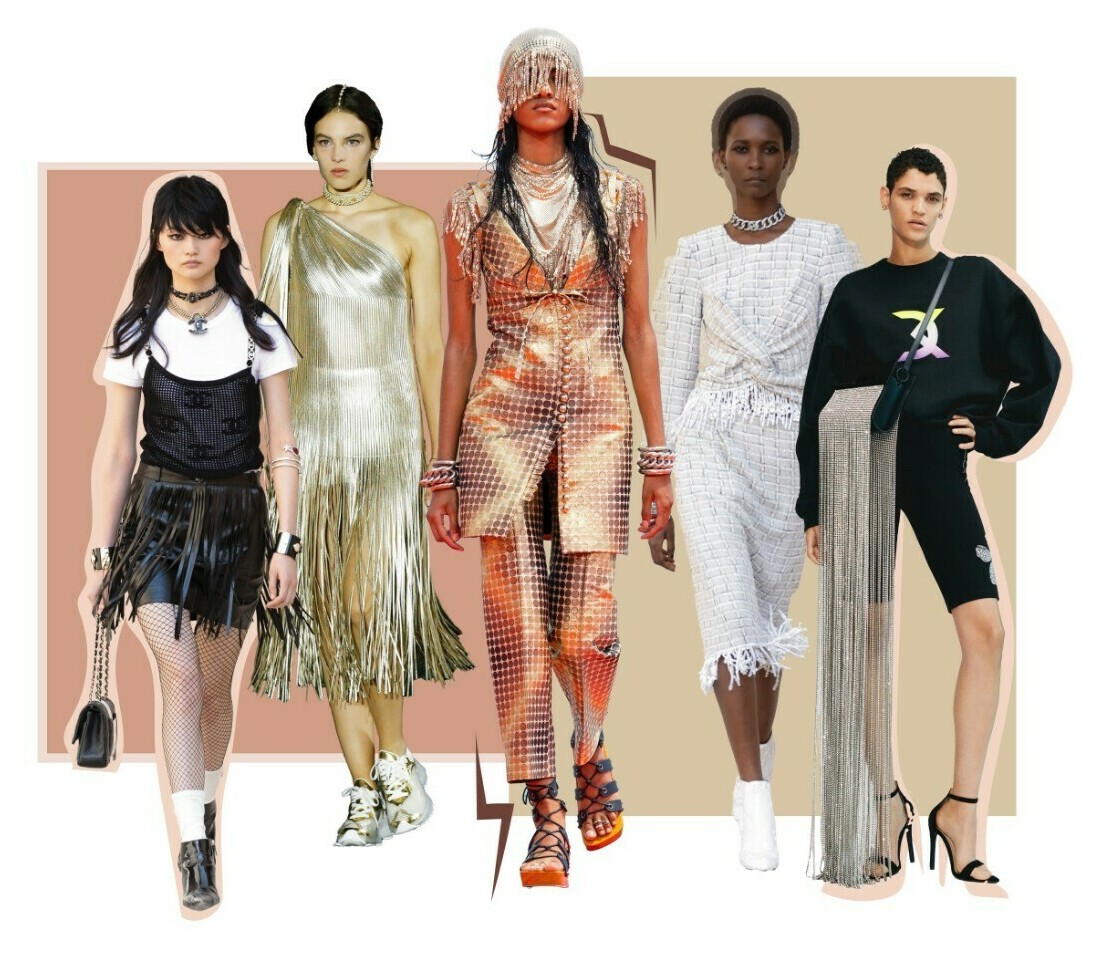 Fringe Benefits
You cannot have missed the return of fringes on the catwalk. From Chanel opting for a grungy, edgy look, to Paco Rabanne bringing back the nostalgia of the disco era, the combinations are many, all so stunningly presented. Dior has maintained its quintessential elegance whilst David Koma explores new volumes and shapes with the trend.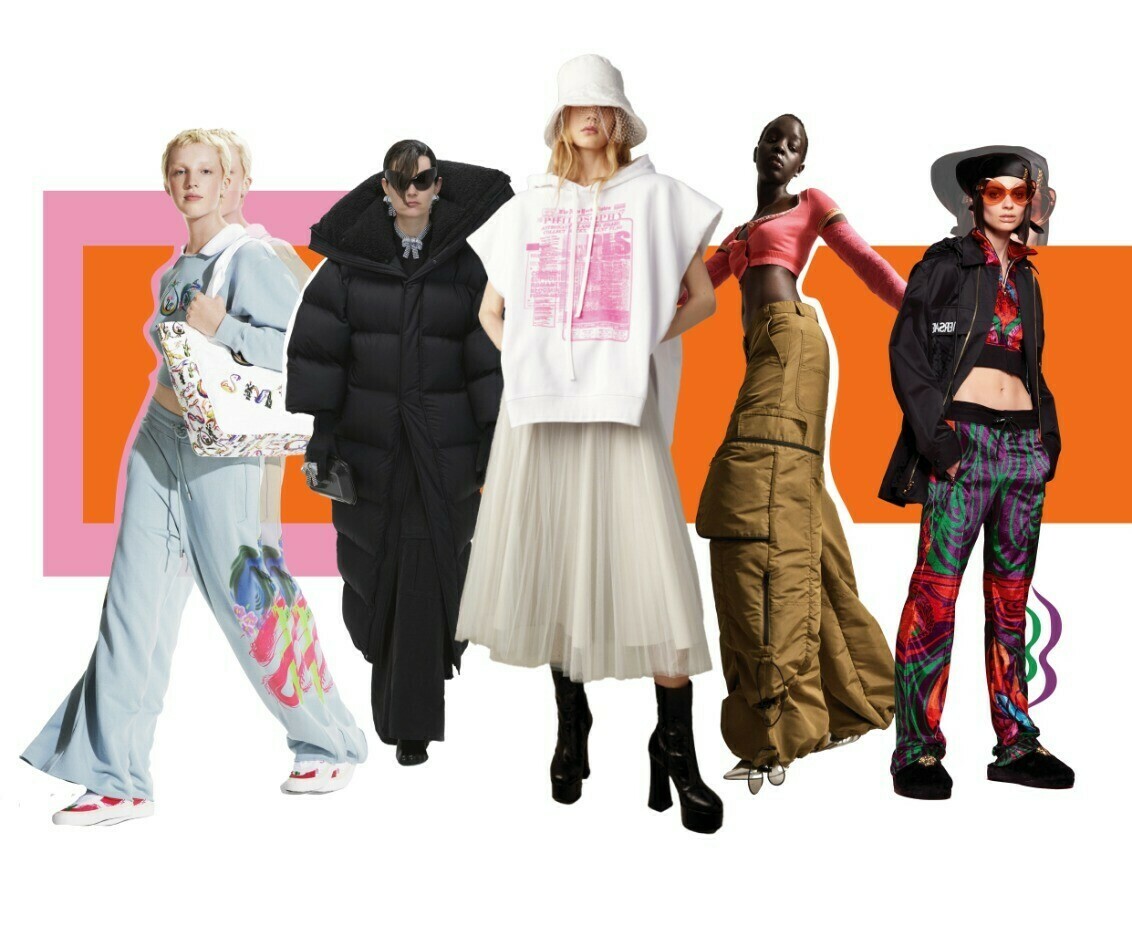 Sports Day
This trend might sound controversial, not because of sports' interaction with fashion, but because coming out of an almost two year period spent almost entirely by wearing sports clothing – since no one had to physically see us – and then seeing the same type of clothing being represented on the catwalk, we understand it might be disturbing for some. But these brands will stretch your imagination for how creative and innovative sportswear can be. Starting off with Stella McCartney, her take on the classic cargo pant is different, unique and feels fresh in such a saturated category. Versace's and Opening Ceremony's resort 2022 collections make athleisure wear exciting again, thanks to their use of colours and patterns.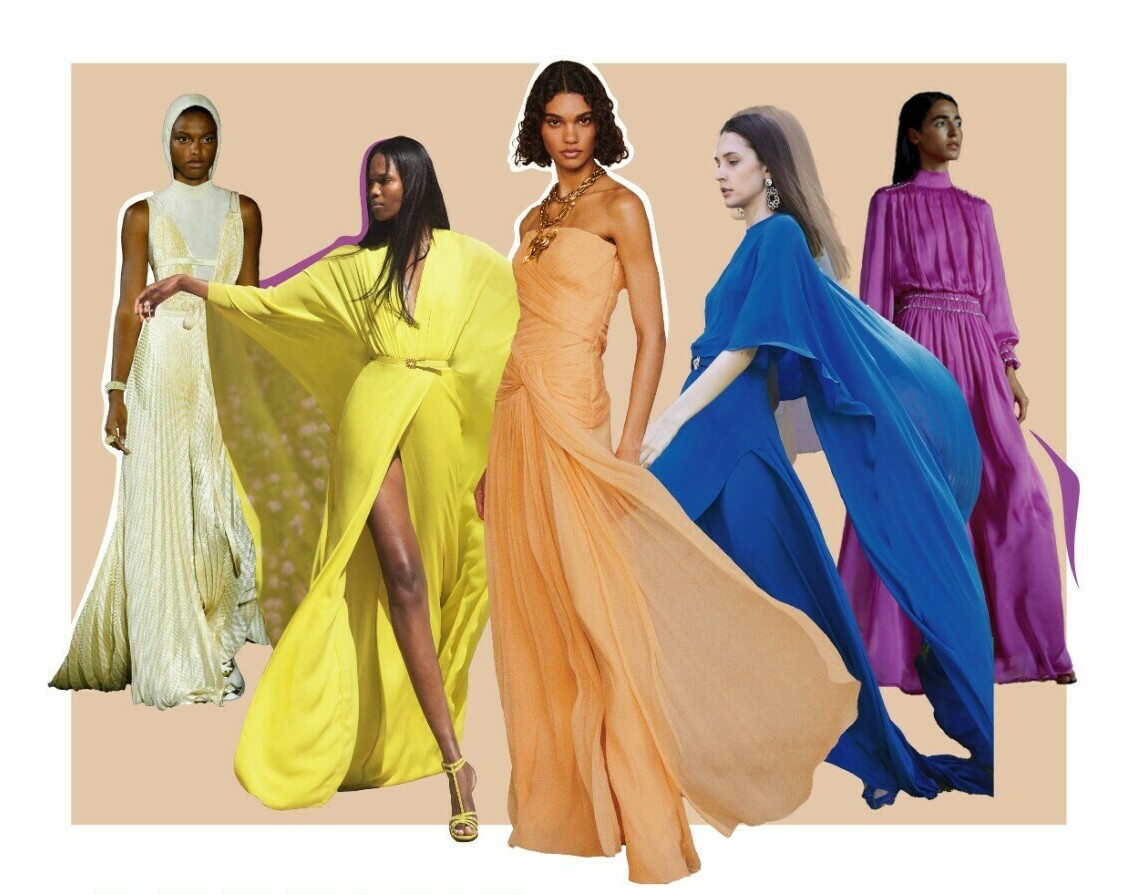 Goddess Dressing
Looking good with this styling is inevitable. People will question whether you've just returned from Olympus, because you will truly look like a goddess. Ellie Saab plays with flowy fabrics and cheerful colours: yellow seems to have returned to the runway, rightfully so, as we only really need lightness as of right now in fashion. Huishan Zhang SS22 and Christian Dior SS22 dresses from their resort collections drape the body in total luxury, with rich purples and light yellow fabrics, respectively.
Words By Tommaso Donati, Graphics By Emily Chapillon