On 28th November 2021, the fashion industry succumbed to a monumental loss as Virgil Abloh, Off-White's founder and LVHM's pillar passed away after a two-year battle with cancer. Abloh was widely known for sky-rocketing his label Off-White (founded in 2013) and bringing his contemporary and ground-breaking visionaries to Louis Vuitton's menswear as their first Black Designer. Heartfelt messages poured in all over the internet as celebs, fellow designers and Abloh fans spiraled collectively into shock. We, at Voir, wanted to honour his legacy by recollecting his key moments and magnanimous contributions to the world of fashion.
Rise to success
After graduating from university in 2009, Abloh started making serious moves on his fashion journey when he interned at Fendi in Rome with Kanye West. Later that year, in a now well-circulated photo, Kanye and Virgil appeared at Paris Fashion Week. They caught the attention of many, creating excitement on what was next to come.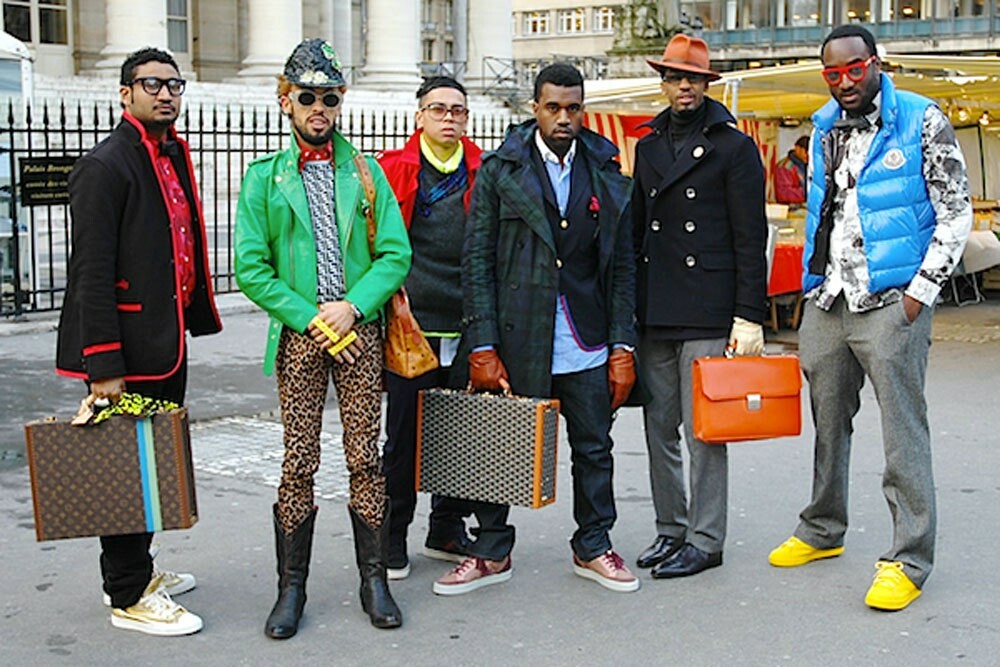 By 2010, Abloh was appointed creative director of 'Donda' (Kanye's creative agency). Keeping relationships tight, Abloh also went on to art direct for Jay-Z and Kanye's album 'Watch The Throne' in 2011, which earned him a Grammy nomination.
Pyrex Vision
Abloh's first brand titled 'Pyrex Vision' was launched in 2012 as an artistic experiment centred around the importance of youth culture. The endeavour saw Virgil purchase deadstock Ralph Lauren flannel shirts for around $40, and screen print designs consisting of 'Pyrex' and the number '23' to pay homage to his childhood hero Michael Jordan. The newly-designed shirts were sold from prices of $550 upwards.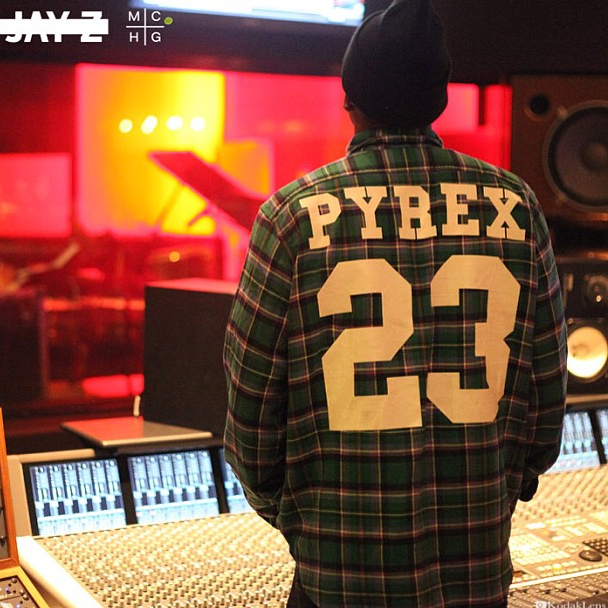 Off-White
After shutting Pyrex Vision, Abloh founded Off-White. The brand was based in Milan, Italy and saw Abloh combine luxury with streetwear to devise a company that acts as "the grey area between black and white as the colour Off-White" in Abloh's own words. By 2014, the company's womenswear line was launched, with collections showcased on the runways of Paris Fashion Week. The brand's popularity continued to grow, equating to Off-White surpassing Gucci as the hottest brand in the world in 2018.
Louis Vuitton
On March 25th 2018, Virgil was appointed artistic director of Louis Vuitton's menswear line. This made him the first person of African descent to lead the brand's menswear line, and he was one of the first black designers in the integral french fashion designer brands.
Speaking on his position at Louis Vuitton, Abloh said;
"It is an honour for me to accept this position. I find the heritage and creative integrity of the house are key inspirations and will look to reference them both while drawing parallels to modern times."
Abloh's first Louis Vuitton show saw him merge his love for music with high fashion, as artists such as Kid Cudi and Playboi Carti walked the runway for the Spring 2019 menswear collection.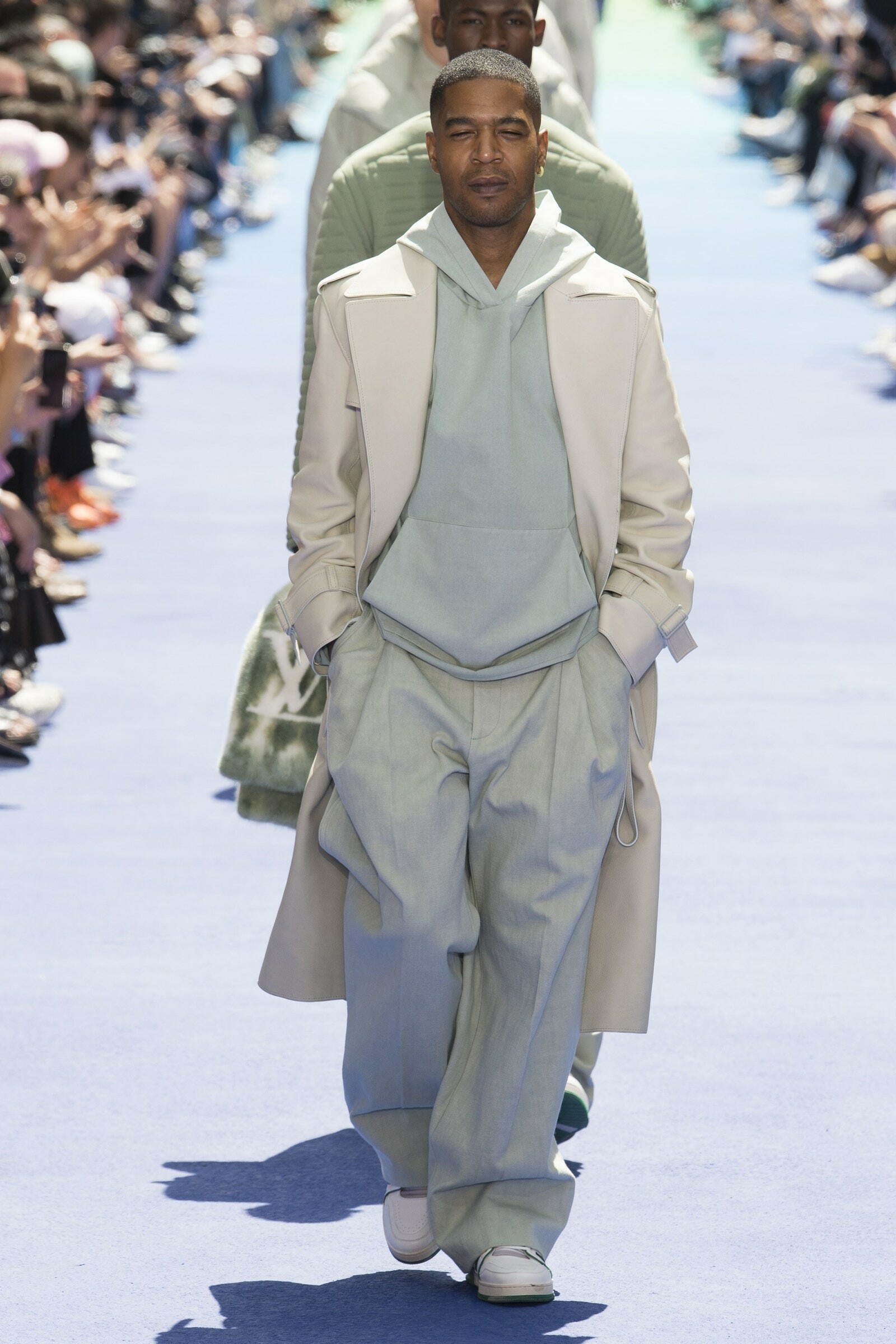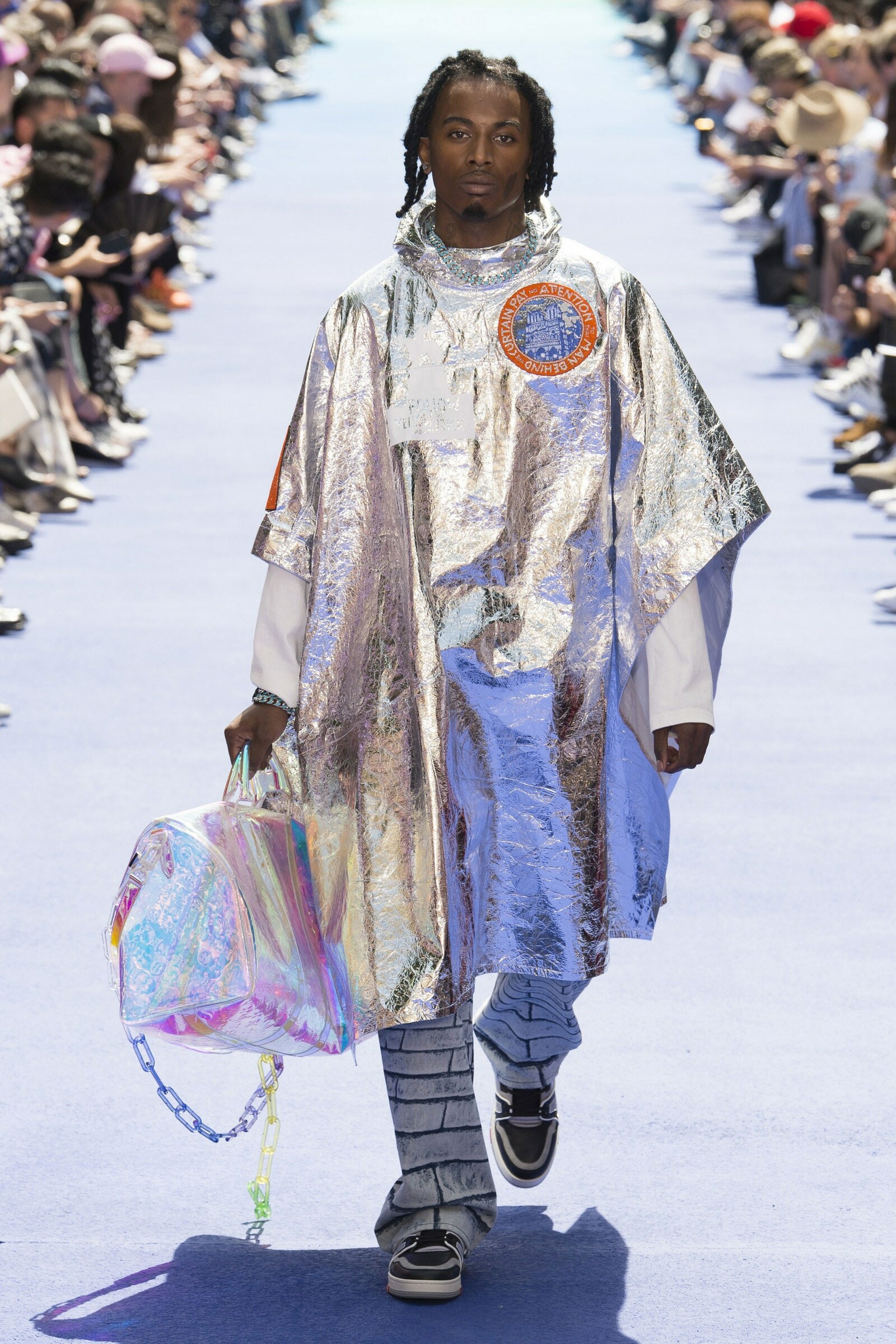 Abloh's position at Louis Vuitton marked a new chapter for fashion, as his artistic vision took the brand in a new exciting direction, subsequently inspiring other brands to be more diverse and take the same route.
This year, Abloh presented LVHM's Fall/Winter 2021 Menswear Collection entitled 'Tourist vs Purist' that took the internet by storm. A true reflection of his visions, Abloh's collection mirrored craftsmanship synchronised with functionality, centred around performance and spoken word evoking Black consciousness.
Ikea Collaboration
Virgil put his architecture skills to use when he collaborated with IKEA in 2019 to create the 'MARKERAD' limited collection. The collaboration resulted in everyday items being rejuvenated into striking new styles, adding art to anonymous objects.
Met Gala 2021
The Designer even caught everyone's attention at the Met Gala 2021 with his otherworldly head accessory along with an asymmetric warp around his Off-White flared trouser. His suit with 'Modernism' written on it stole the moment encapsulating his beliefs.
Virgil Abloh believed in accelerating change by disputing the fashion industry through unconventional approaches. His long enduring battle with cancer echoed in privacy but the dedication to his craft went unwavered. He sent waves across the industry as he spread his creativity and passion across both the labels, collaborations, and runways.
Tributes
It feels only right to end this article with some touching tributes to Virgil, honouring his everlasting legacy.
Rest in Power and Peace, Virgil!
Words By Nadia Clasper
Photo Credit: Kendall Jenner Instagram