Come December, it is impossible to ignore holiday spirit lurking in every turn. Christmas decorations are simply everywhere, munching chocolate advent calendars is well underway, and of course – glorious Black Friday sale items have been acquired. Just in case you missed any of these seasonal markers, a quick look at any given boutique window display will reveal to its spectator a whirlwind of sparkly garments and sequins as far as the eye can see, thus officially declaring party season is upon us.
As I window-shop online, diligently and selectively creating perfect wishlists (yes, plural), I recalled a recent conversation I had with a friend who was looking for outfit ideas for her upcoming 80's theme office Christmas party. Always ready, I whipped out my phone to suggest some of the bold shoulder, metallic mini dresses I fantasized about buying unironically and with no specific theme in mind. While she did love the dresses, she said she is uninterested in investing in an outfit she most likely will only wind up wearing once.
With Gossip Girl's Blair Waldorf as my forever , I couldn't really relate to what she was saying. While I agree that wearing the same bold statement pieces daily might cause them to lose their wow factor, I strongly believe that an interesting outfit is necessarily assembled from intriguing combinations of alleged contradictions. To me, mismatching textures and prints often enhance one another, and create unique looks, rather than appear as odd.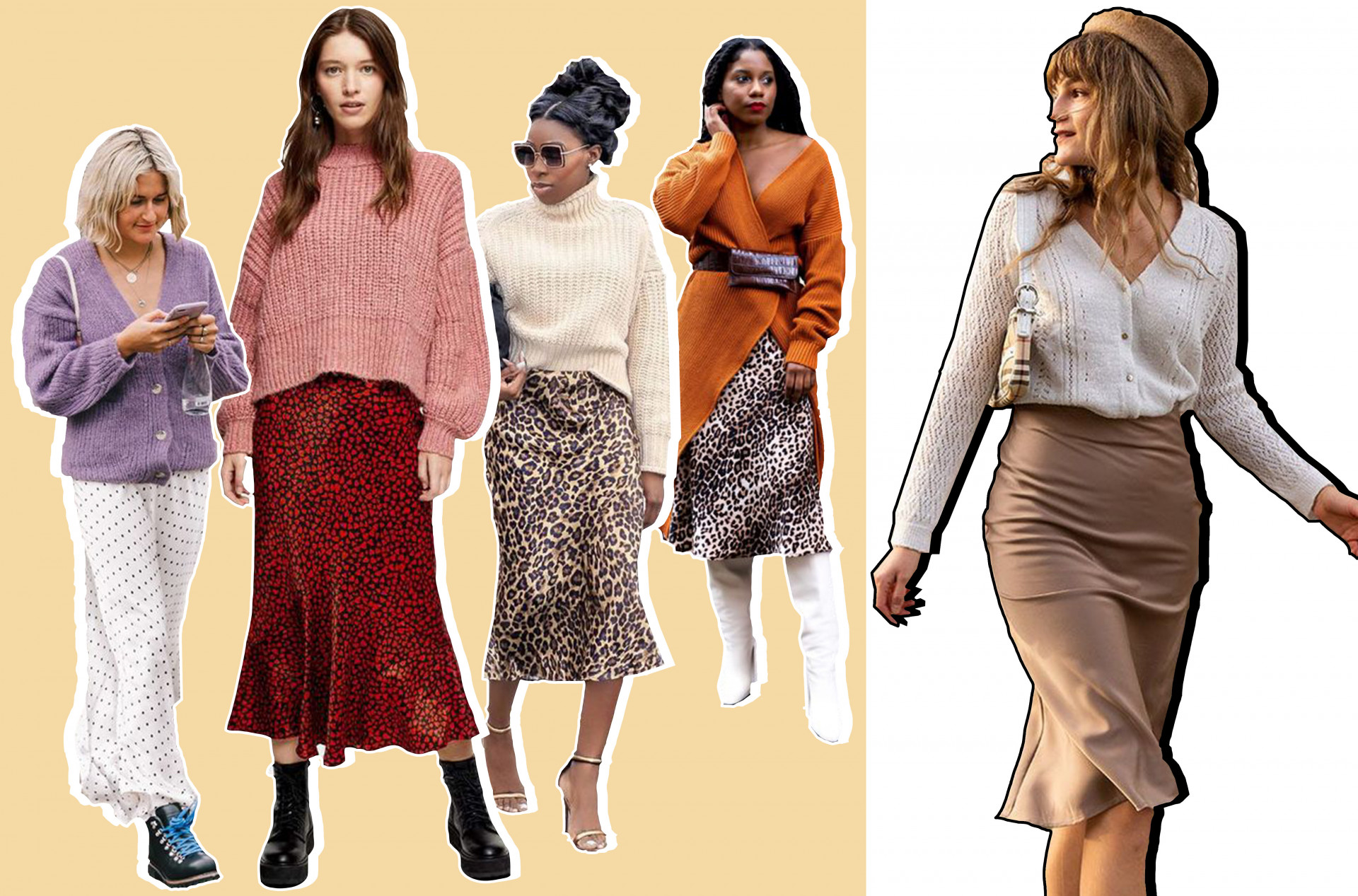 Chunky, woolly, oversized sweaters casually draping over dainty satin midi skirts; Over-the-top high heels combined with plain jeans or even track pants and socks; Or a classic "Jeans and a Nice Top" situation, are just a few serving suggestions of how to make use of basic wardrobe staples we all own, while making the most of whatever party fashion piece you decide to splurge on. Mixing "dressy" attire with "casual" items, is firstly – a great way to repurpose the fancy side of your closet, and secondly – an easy trick to instantly and effortlessly elevate your look.
Reimagining your closet with this mindset might take some getting used to, and you might require some trial and error until you manage to find combinations that feel like "you". Luckily, social media offers us an inexhaustible fountain of creative aesthetic ideas – perhaps all you need is a little .
Words by Maya Avram
Graphics by Katie Janes
, , , , , , , , ,