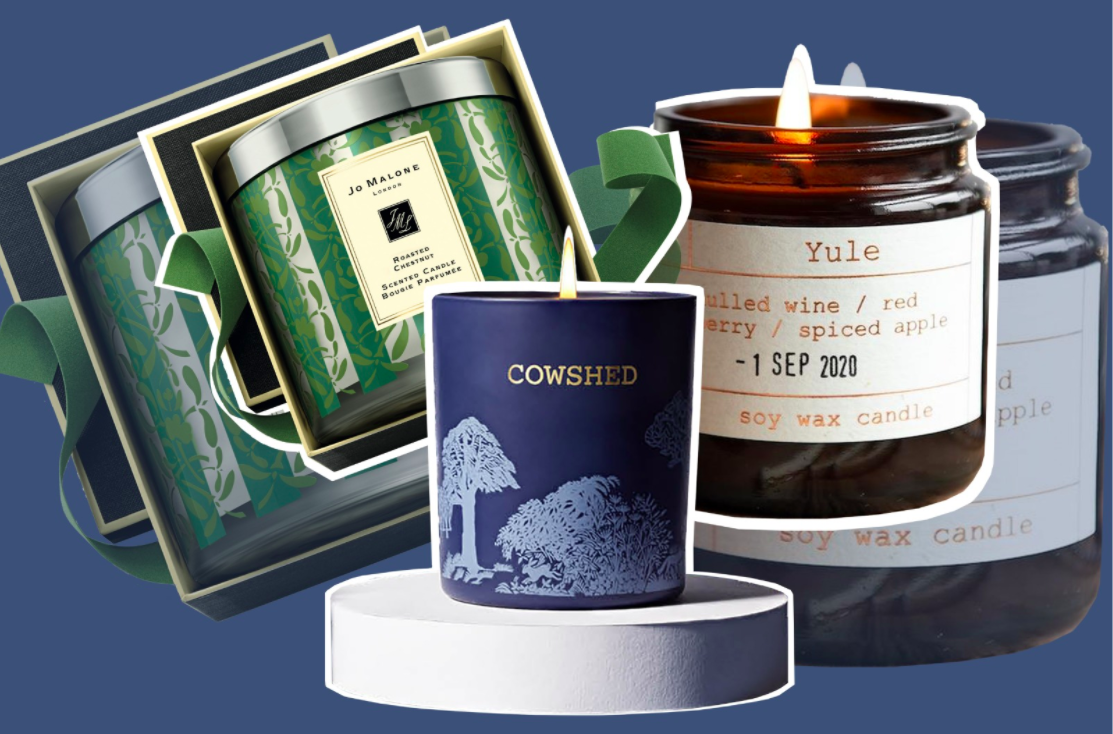 Candles – a Christmas classic that sits pride of place under our Christmas tree year upon year. The perfect present, not merely for their ability to hide the unwanted scent of burnt Christmas cooking but just as importantly, nowadays they are a must- have decorative piece ready to adorn bookshelves and windowsills alike. This multifaceted little luxury is a much-needed reminder that this year especially, we should all be pausing for a moment of calm. Change your bedsheets, pick out your favourite loungewear and light a warming candle because self-care is a non- negotiable in 2020.
Of course, we all have our own opinion of what the best Christmas-y scent is. Whether you are a lover of spiced apple or dream of fragrant fir trees, we have scoured the best new releases and festive classics to bring you a conclusive list of the top 10 festive candles available this year.
Starting with a timeless classic, The White Company's Winter scent needs no introduction. Said to be 'the scent of Christmas', this marriage of cinnamon, clove and sweet orange is addictive. No, seriously, we buy one every single year. Make a statement and opt for the beautifully crafted botanical range, infused with real dried orange slices and cinnamon sticks.
For lovers of floral scents, the Cowshed Winter candle provides a bouquet of rose, neroli and ylang-ylang. Ideal for gifting; the sleek black holder will complement all interior colour palettes and adds a touch of elegance to every room.
Striking the perfect balance between sugar and spice, Neom's Christmas Wish candle is filled with the scent of mandarin, cinnamon and luxurious notes of tonka bean.
There is one very divisive question posed to us every year at Christmastime – do you buy a real tree or a fake one? Diptyque unites both camps with their much-loved, Protective Pine candle which makes us feel as if we are strolling through a Scandinavian forest even if in reality, we've only grabbed the tree out of the loft.
Now, we understand £95 on a candle may seem a little excessive but if you are looking for a special gift this season, you can't go wrong with the Peace and Love candle. Famous for her stylish sweaters, fashion-icon Bella Freud has poured her expertise into crafting the most decadent fragrance of patchouli, sage and pink peppercorn.
Oh, how lovely it would be, roasting chestnuts on an open fire. Sadly, our landlords have advised against it but Jo Malone's limited-edition treat is giving us the illusion of cold winter nights, warmed by a crackling log fire. Bliss!
Words by Yasmin Norvill, Graphics by Victoria Zhao