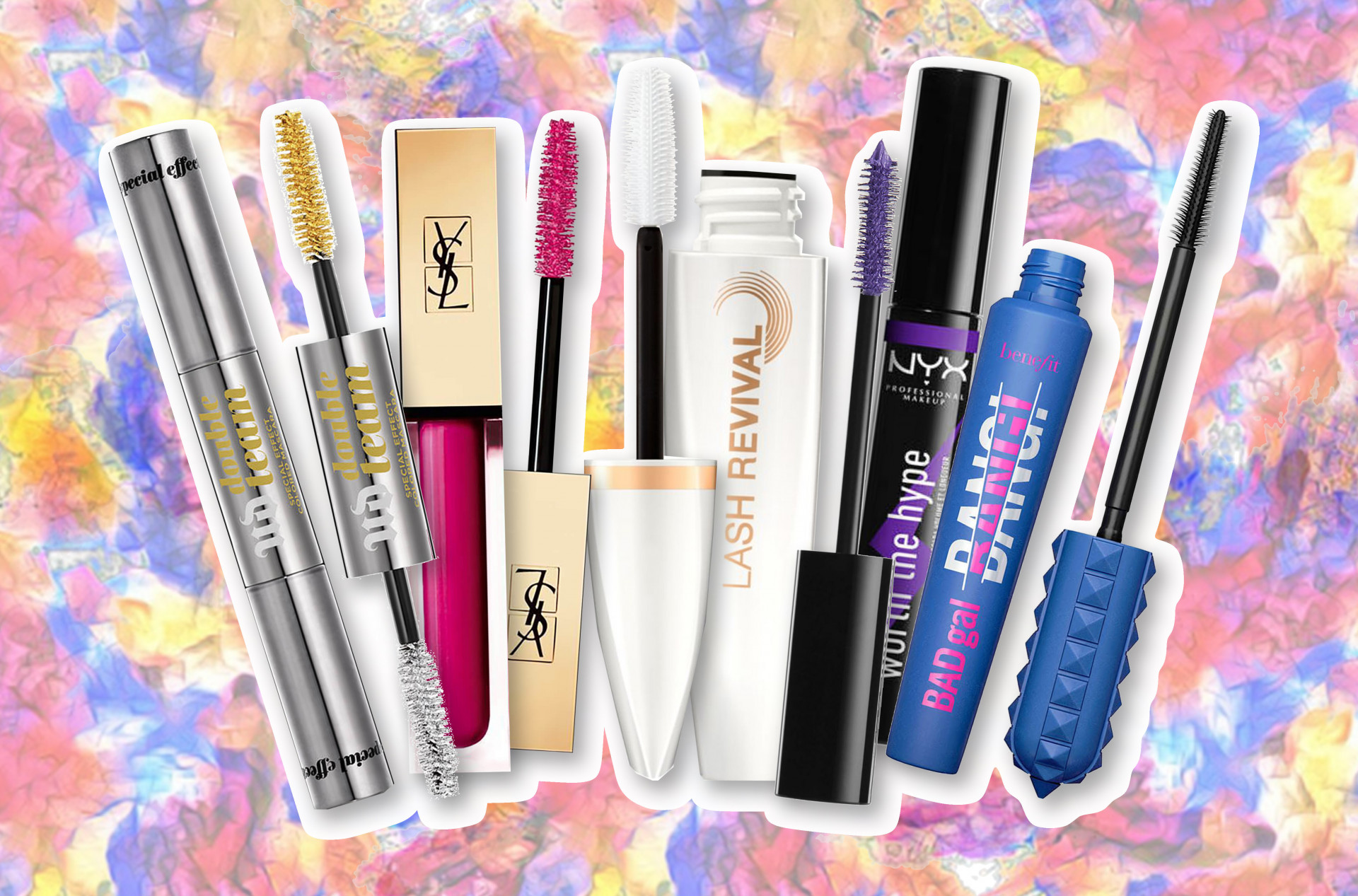 A trend that was way too underrated, colourful mascara is just such a unique way to add a pop of colour to your usually ordinary makeup look. It's such a different way to stand out and be bold; like when you feel you need something to match your confidence, just go and slap on some bright blue mascara – honey you will feel like Michelle Obama: powerful with lashes like that!
The colours show up richer on lighter hair colour, however, if you're struggling for that vibrant oomph, try using a white eyelash primer beforehand; this will just create a blank canvas so that the mascara colour will go on easier and without having to go against a darker hair first. A great lash primer is Max Factor Lash Revival Volume Boosting Primer £12.99, which also has vitamin E and oils to keep your lashes healthy and hydrated.A great tip if you're struggling to cover the lashes from the roots is to use a fan brush, this will help coat as many lashes as possible giving you a much more vibrant polished look.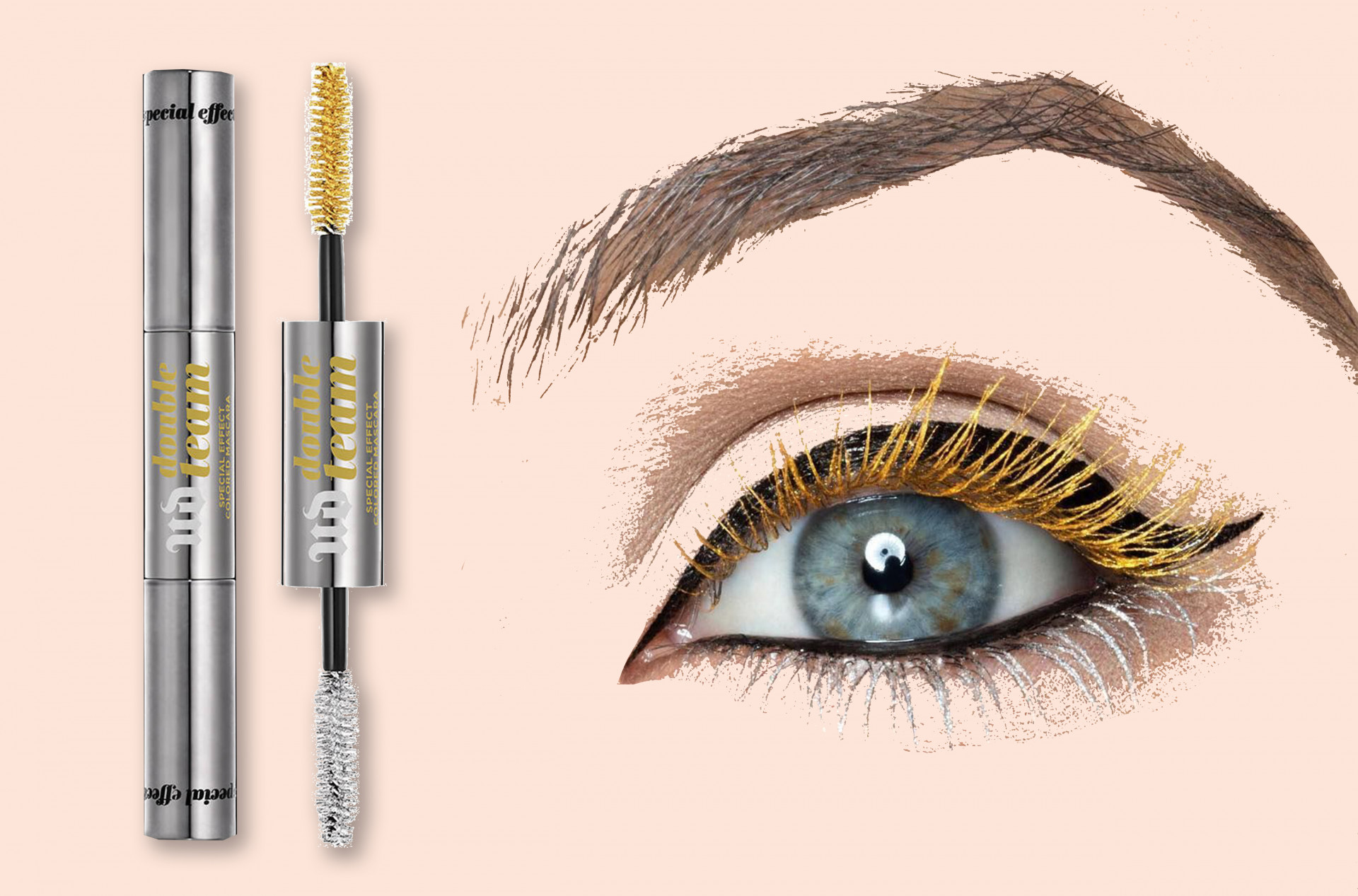 Let's start with gold mascara, which you might think would just make you look like one of the rich people in the Hunger Games…but we promise it'll look so much better! Urban Decay has a whole range of coloured mascaras called Team Special Effect Coloured Mascara £19.50, which comes in 5 different shades. The gold one is called Dime/Goldmine with one side being gold and the other being a beautiful silver. Try an Egyptian black liner look with black mascara on the top lashes and gold on the bottom, the black background makes the gold pop so much better.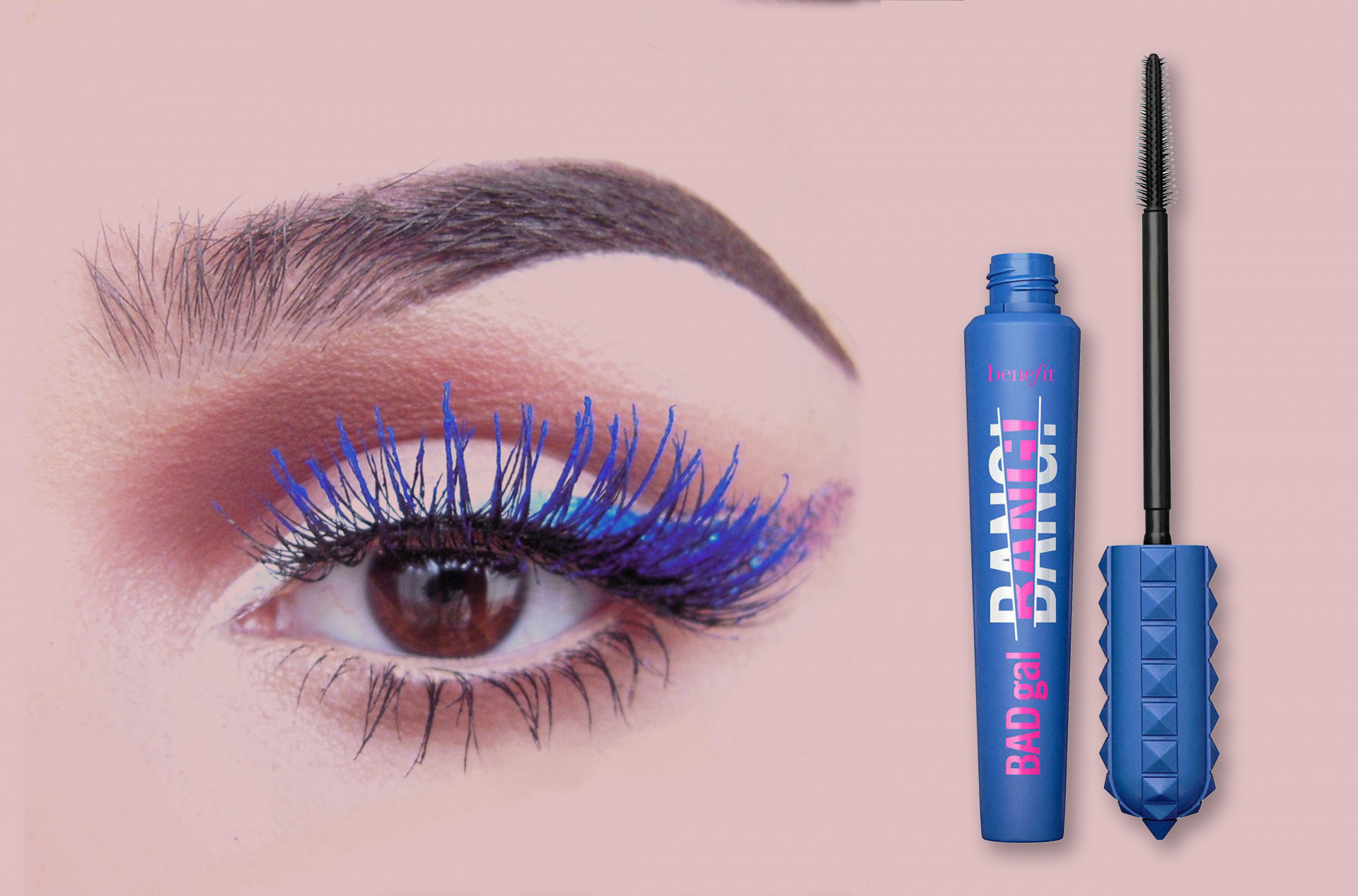 Moving onto blue mascara which is probably the most popular colour (if it isn't brown or black). I tell you what, it's so hard to find coloured mascara that is anything other than blue; it's so strange that companies have discontinued most of their bright mascaras since the trend died down! Make Up For Ever had a fantastic range but, well we all know what happened there. Anywho; This look is probably my favourite, using the mascara on the bottom lashes and as a cat flick liner, just pop on some regular black lashes on the top lash line and the look is just so well put together. My favourite blue mascara just has to be Benefit Cosmetics Badgal Bang in blue £22.50. It's just so pigmented and Badgal Bang is an award-winning mascara!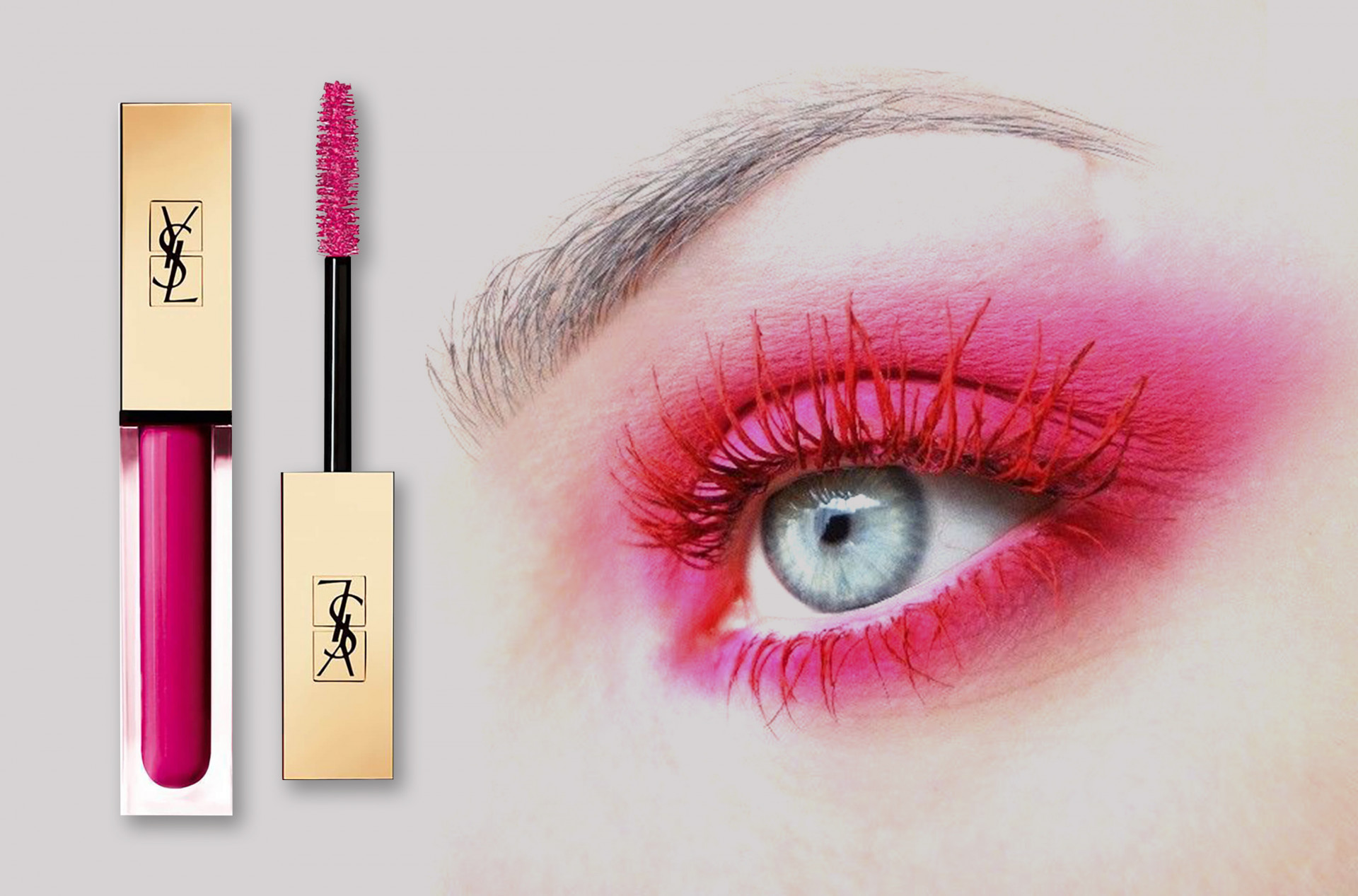 Pink mascara, now this is what we've been waiting for. Who doesn't want barbie lashes?! For this look, try out the YSL Beauty Vinyl Couture Mascara in Fuchsia £26. A beautifully smooth texture paired with a lengthening brush which is meant to be 'as bright as a vinyl'. There really is only one way to do pink mascara…smother the rest of your eye in a one toned pigmented pink shadow for that duo matching killer look.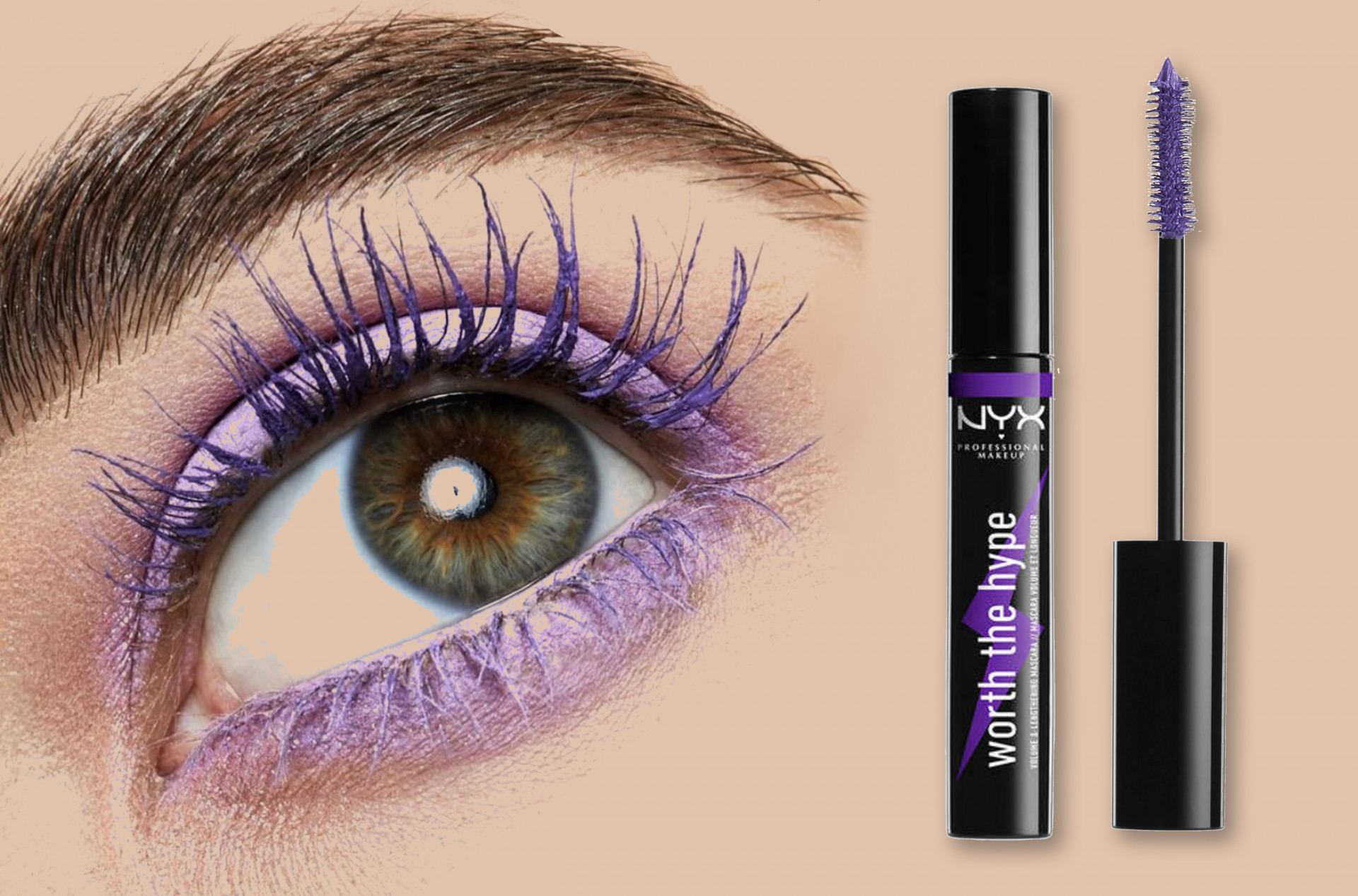 To finish this colourful lash moment we've been having, last but certainly, not least is the NYX Worth The Hype Volumizing and Lengthening Mascara in purple £9. Yep, you read that right, £9. We all know NYX is one of the incredibly cheap-but-actually-works brands, so it just wouldn't be right to not include their products. An amazing blend of volumizing and lengthening formula and bold purple tone works perfectly with a natural lip and eye to let your eyes do all the talking.
Words by Sophie Smiler
Graphics by Katie Janes
, , , , , , , , , , , , ,