The moment is here – SZA has finally put a visual to the masterpiece that is 'Good Days'. An anthem of optimism and reflection, the Jacob Collier-backed ethereal ballad has kept a lot of us sane and positive since its release on Christmas Day, proven by its 177 million streams on Spotify alone. And now this self-directed visual accompanies its heavenly sound with the same sublimity.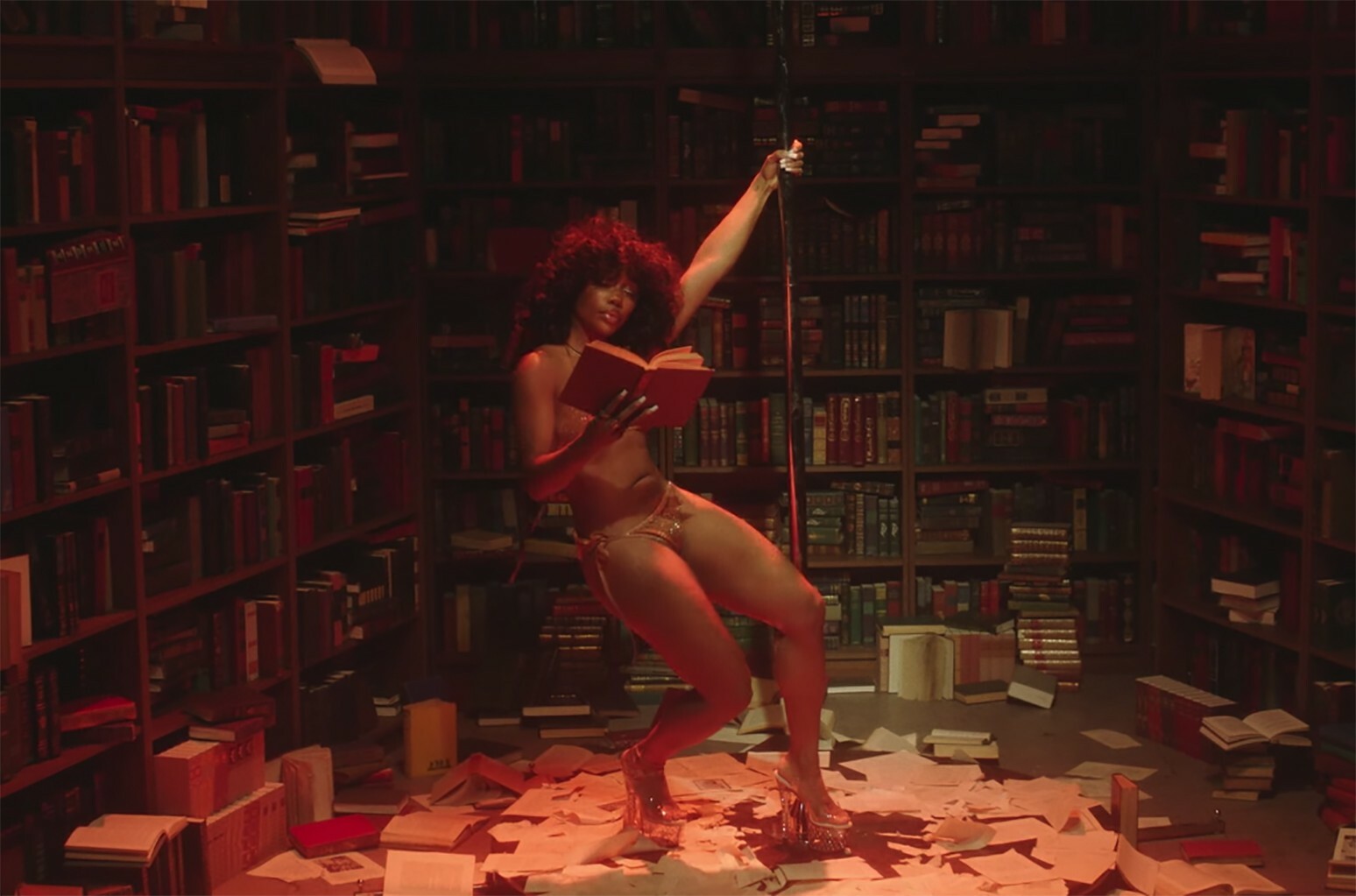 A psychedelic trip of giant swirling mushrooms and SZA's hazy dancing delivers us all the Fairycore aesthetic everyone loves at the moment. The singer lies on the forest floor adorned in a diamonte chain dress as she sings of looking to the future and forgetting the negativity of the past and present, something we're all trying to do in the current climate. Other scenes show SZA reading books in a dusty library while gracefully dancing around a pole, and the featured artist Jacob Collier played on a moss-covered VHS TV.
The end of the video hints at the new music to come, the visuals change and SZA is seen pole dancing under the violet lights of a petrol station, as the snippet of 'Shirt' plays, a song that's made it's rounds on TikTok but is yet to be released.
'Better Days' is a beautiful portrait of how we're all feeling at the moment, both in the song's expressions of self-awareness and personal growth, and the videos display of the fantasy and escapism we crave after the past year.
Words By Daisy Greetham