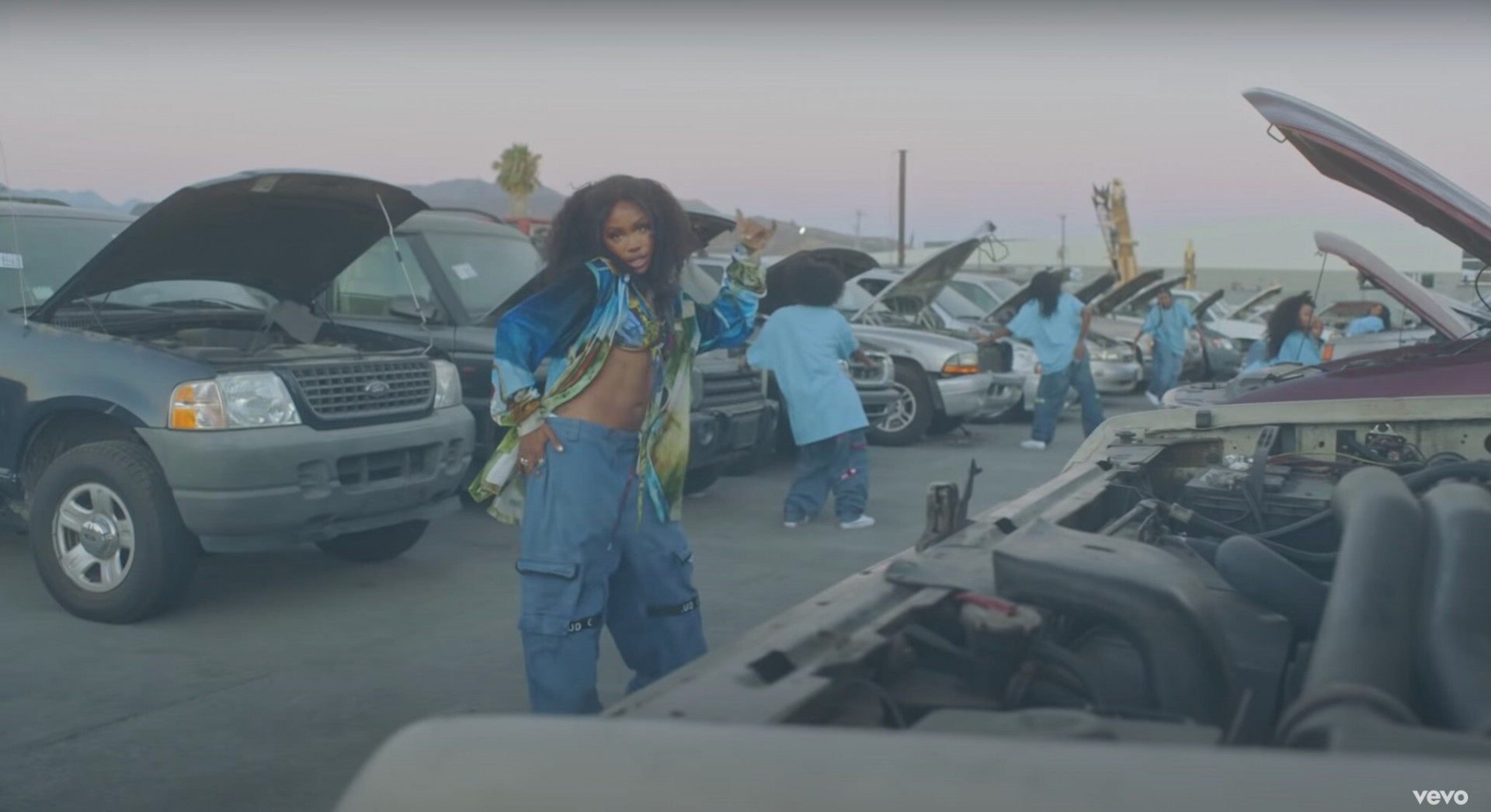 Three years after her debut album, Ctrl, SZA joins forces with Ty Dolla $ign and Jacob Collier to bring us 'Hit Different'.
This artist has been recognized for her collaborations with great artists such as Kendrick Lamar on ́All the Stars', the soundtrack of Black Panther and ́Just Us ́ with DJ Khaled in 2019 and for her talented projects nominated at the Grammy, Oscar and Golden Globes.
In her debut as a director, SZA brings us an interesting video of cameos and artistic and creative scenes, produced by The Neptunes who made pieces for artist such as Aaliyah's 'Back and Forth' or 'I wanna be down' by Brandy.
Under pop beats and R&B, with slow, clear harmonies and under her feminine and attractive voice, SZA brings a misleading lyrics, of love and hate, but that identifies us all.
́Hit Different ́ is about heartbreak, regret and confusion. About compulsive, disappointing and obsessive feelings that we feel after ending a relationship that should not be, "quicker than we started, evidence we misaligned".
SZA- Hit Different (Official Video)
It is about that person that makes her feel weak, vulnerable, against herself- "you wrong but I can't get along without you It's a shame and I can't blame myself, keep on lovin 'you, You do it different". Trapped in a love trap – a crossfire – a game of feelings that she should not trust and now dominates her heart. Of a still dominant love, stopping her to move on, get her lost and at the end, we all remain alone in the room overthinking of what should or could happen.
With the styling and creative direction of Dianne Garcia, SZA connects us to an old retrospective video between chaos, beauty and femininity. With an impeccable choreography with her crew, she shows us her great composition and dance talent, with a unique personal style, revealing with extravagant silhouettes and tied to his baggy street style.
She expressed talent, confidence and style in sensual outfits worthy of the season and the R&B aesthetic. From a Baggy tie-dye tee shirt outfit or oversized pants with pieces of art prints and earth tones complemented by Nike trainers. Or an oversize baggy yellow outfit matching from top to toe, with glossy lips and terracotta shades and an enviable body under an earthy bikini, in marble with a braided hairstyle with beads at the end. And Ty Dolla $ing with an impeccable white outfit with silver details and street style.
This girl slowly built her reputation and recognition. Her undeniable talent made her an artist that makes viral everything she produces or touches.
A deep single to include in our playlist and feel how it hit differently. Words by Cami Martinez