You've probably heard her name everywhere – but who is Summer Walker?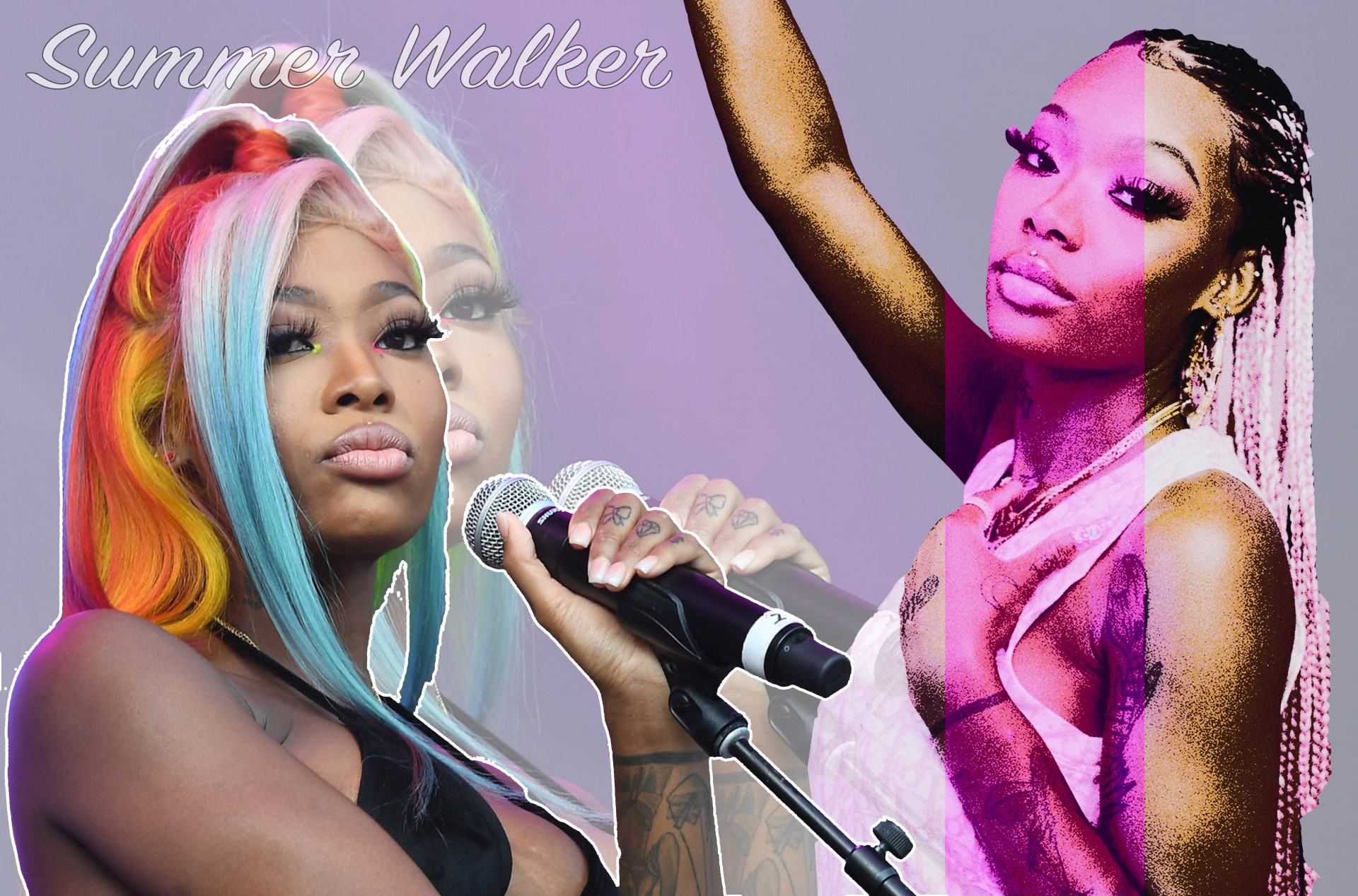 Collaborations with Drake, recipient of Best New Artist at the Soul Train Awards and current holder of one of the most-streamed R&B albums by a woman (beating Queen B's Lemonade) – all at the age of 23.
Summer Walker is undeniably R&B's new 'It' girl. Her record-breaking debut album Over It was streamed 154.7 million times and featured collaborations with 90s and noughties icon, Usher on 'Come Thru', Bryson Tiller on 'Playing Games' and PARTYNEXTDOOR on 'Just Might'. Her contemporary and atmospheric tracks capture the listener from the second the album starts – heavy bass and old-school samples like 702's 'Get It Together' truly add to the 90s renewal characteristics of Summer's sound and aesthetic.
Walker's collaborations might surprise you, considering the singers' first commercial mixtape Last Day of Summer only dropped in October 2018 and her first recorded debut 'Session 32' – a dreamy and airy acoustic track featuring only a guitar and Summer's voice – was released April of that year. Raw and warm, her initial drops led her to be noticed by record company LVRN/Interscope Records and this, in turn, brought her to release debut studio album Over It.
The album highlighted her emotional complexity as an artist – in 'I'll Kill You' ft. Jhene Aiko. The lyrics include "You make a bitch have to go in her purse / Or go in her trunk and pull out the strap / I would never shoot you, baby / Maybe just wave it around' yet in 'Playing Games' another sideshow with lyrics stating 'All I ever asked was you to / Pick up the phone when you alone / All I ever asked was you to / Show me some love, kisses and hugs'.
Summer's unabashed tone of voice in 'I'll Kill You' showed her alter-ego. In her interviews, live performances and Summer's deeply personal Instagram, it is clear that she faces almost crippling of social anxiety. Though many stars face stage fright and nerves, Summer's introversion largely affects her ability to perform.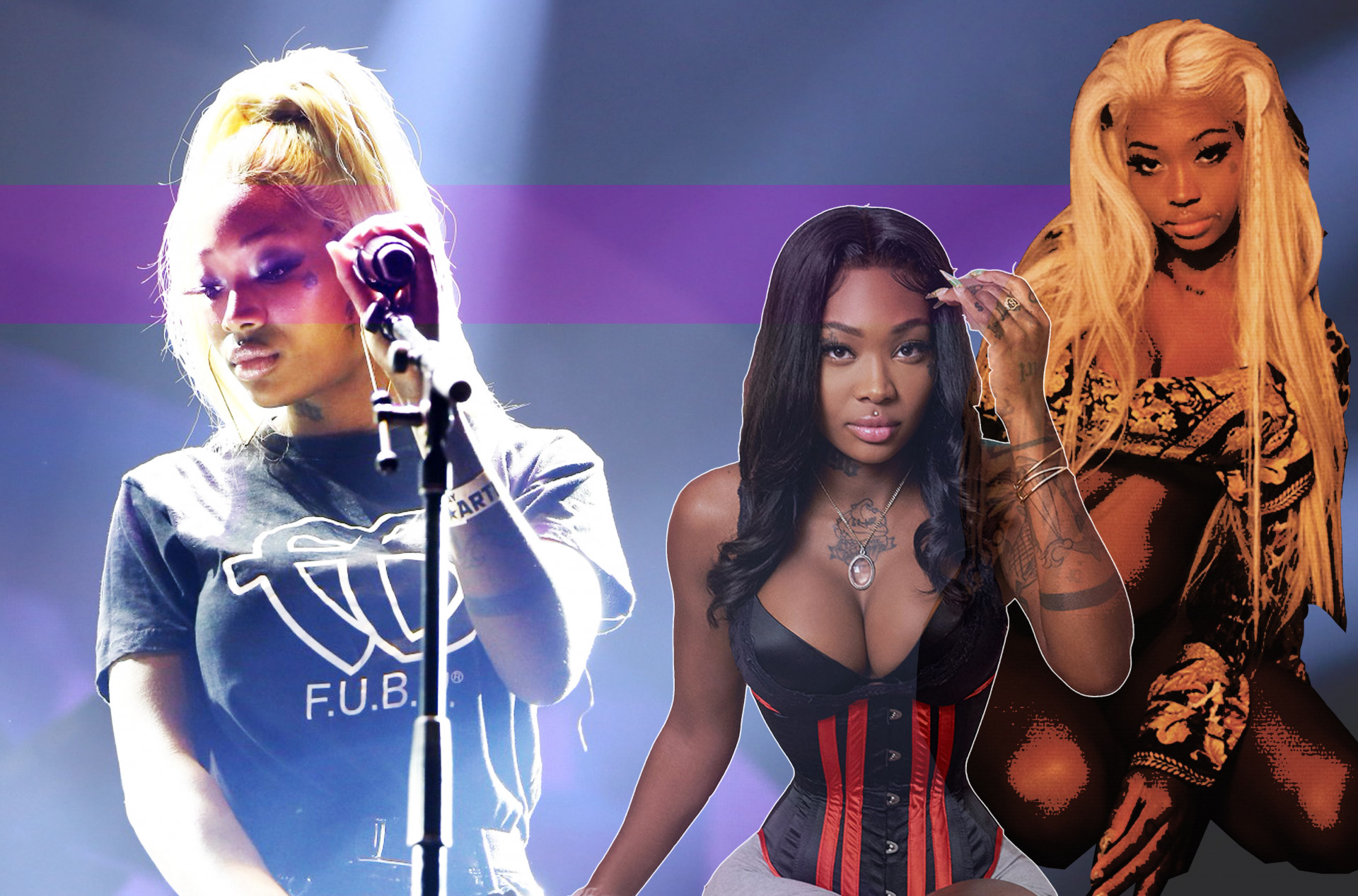 In fact, she recently had to cancel 20 gigs in the US and stated on Instagram "As you know, I have been very open about my struggle with social anxiety. I want to continue to be healthy and to make music for y'all, so I have decided to cut down some of the dates on the tour. I hope you all can understand. I'm grateful for every single one of you, and I hope that you understand that wellness/mental health is important".
The Atlanta-based singer isn't shy on her rocky relationship with the music industry and has at many times suggested she is over it, stating in an interview: "I miss being at home, minding my business. No one bothering me when I leave the house". Though some fans are supportive, others label it as an attention-seeking 'act' – highlighting just how misunderstood social anxiety is as a mental health issue.
Walker's transparency of mental health and her commitment to putting herself first before performances is commendable. It definitely establishes her as a refreshing voice in the music industry (especially for men and women of colour) for those who may find it difficult to be open about certain anxieties and mental health difficulties they face due to cultural and social constraints.
We truly hope Walker isn't completely done with creating music and performing – she holds a special place in the music world with both her sound and what she represents. Check out her latest track here, her raw and unfiltered conversation with fellow singer Ari Lennox here and her NPR Tiny Desk Performance below.
Summer Walker's Tiny Desk Performance
Words by Hena Sharma
Graphics by Katie Janes
, , , , , , , , , , ,