"Choose your words carefully. We all deserve to be seen and heard", says Nakia Smith in Gap's Individual FW 21 anthem that was released this week to celebrate INDIVIDUALS who represent the positive impact of being 'YOU'. The campaign poster frames 11 personalities belonging to different races, gender, age, abilities, and talents who make for catalysts for change.
The campaign spotlights positively energetic cultural shapers ranging from Chloé Zhao, the Oscar award-winning director to Alyssa Carson, a 20-year-old space enthusiast, The Ebinum Brothers, artistic and movement directors, and many more. The pillars of the campaign are set on personalities who are an embodiment of the modern American optimism and are propelling groundbreaking changes in how we represent, listen and show across generations.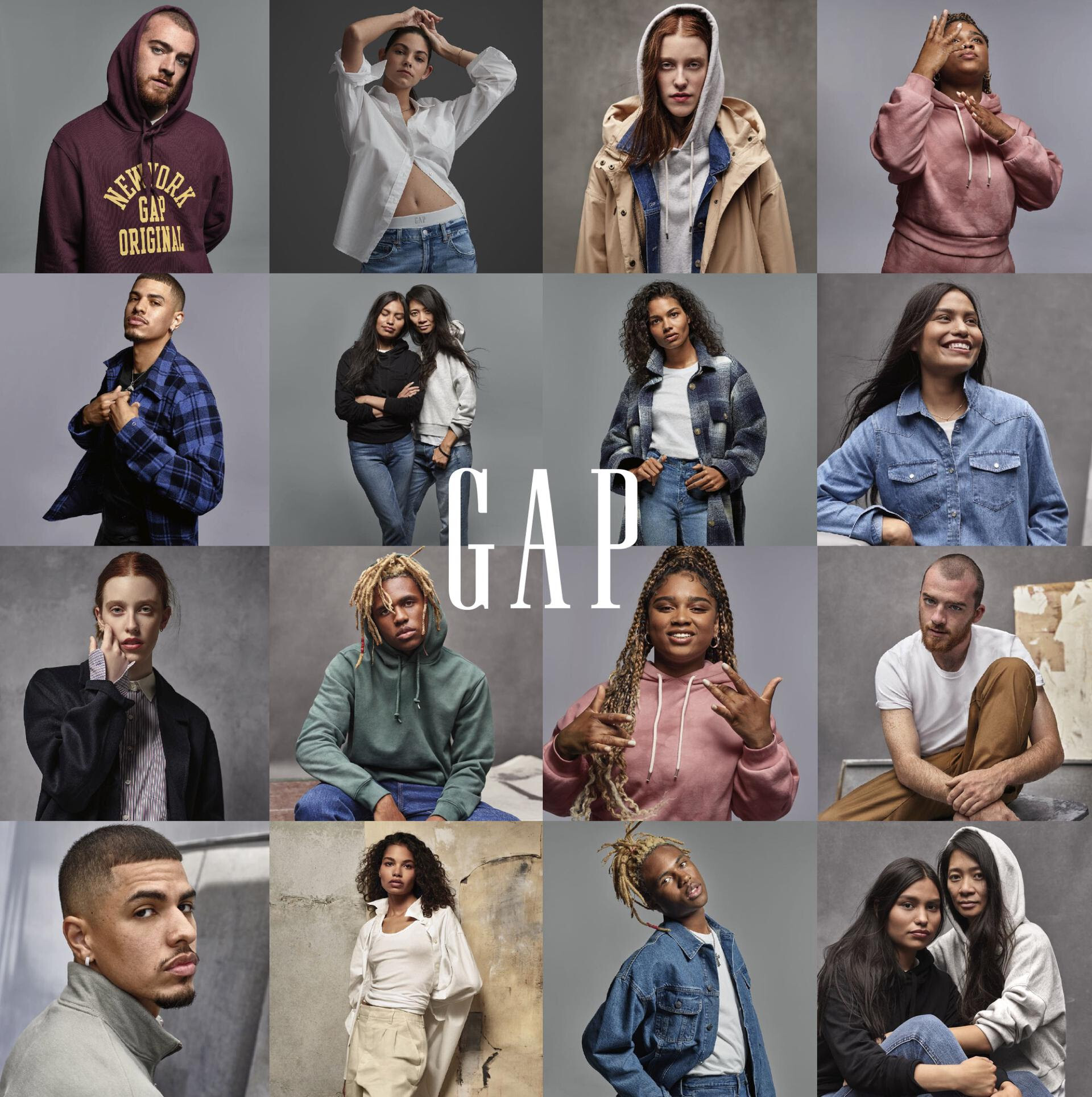 "Gap continues to amplify the voices of change-making and culture shaping individuals, celebrating who they are and what makes them a true representation of the voices of today. These incredible individuals characterize an optimistic future fueled by creativity, possibility, and unity." says Mary Alderete, global head of Gap marketing.
Gap's heritage is rooted in championing empowerment and optimism that transcends into celebrating individualistic personalities and respect for all. Since 1969, the brand has been at the forefront of launching several campaigns that promote inclusivity and progress. Consequently, capturing the reminiscents from the '90s, the 2021 campaign has reinvented its Gap essentials to a more effortless style that represents comfort and embracing oneself and has been shot and directed by Seliger and Weber. The duo has been capturing the essence of Gap creatives for years. Each of the campaign videos is focused on "15 minutes of fame" showcasing stories of the chosen individuals in just 15 seconds and each of the ambassadors can be seen sporting pieces from the collection like plaid-button downs, relaxed jeans, hoodies, and transitional outwear.
Shop The Looks:
Words by Manica Pathak
Photo Credits: GAP