Photo credits: @rotatebirgerchristensen
'So, the question is, what do we actually wear?' Last year, the year before, the year before that and so on and so on: our minds have forever rotated around the confines of expression, what to wear and how to wear it. On Thursday, in their A/W 2021 show, Rotate proposed an answer, revealing a collection which indulges in this question: a collection, said Jeanette Madsen, 'about striking the balance between sexy and casual', looks which simultaneously 'stand out in a crowd' and 'feel comfortable'.
Staying true to their brand – big sleeves, bold hemlines, bright, textured glamour wear – Rotate's collection showcased looks which dance on the line between daytime and night-time, presenting a catalogue of pieces which need not sacrifice style in order to achieve universality. Beyond speaking to Copenhagen's efforts to work closer with sustainability, the duality of Rotate reintroduces us to the ideas rooted in Couture: showcasing the joy in experimenting with texture, colour and cuts. Our wardrobe, they seem to say, does not need to choose between wearability and impression, because it can be both.
Opening with a gorgeous tangerine look, we are instantly introduced to Rotate's merge between striking colour and rich texture which we see throughout the show. The denim stands as a durable, everyday wardrobe stable whilst its brightness of colour and accompanying boucle coat whisper of the loud and sexy energy which Madsen spoke of. This combination is woven throughout the A/W 2021 collection in colour blocked pieces of seafoam green, deep violet, holographic snakeskin and watermelon pink. Together, these pieces are unstoppably eye-catching; in isolation, these pieces are gorgeous staples within the wardrobe.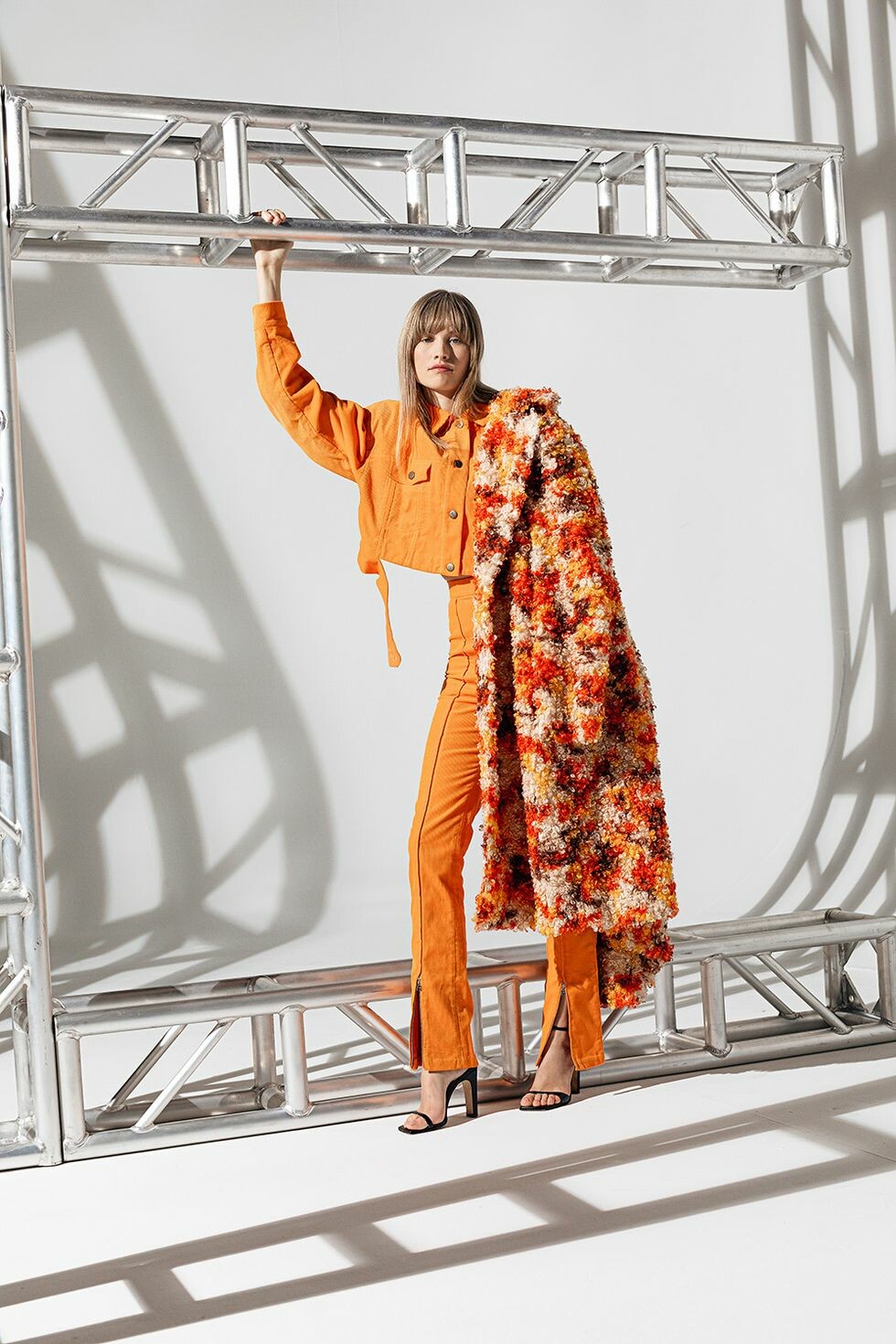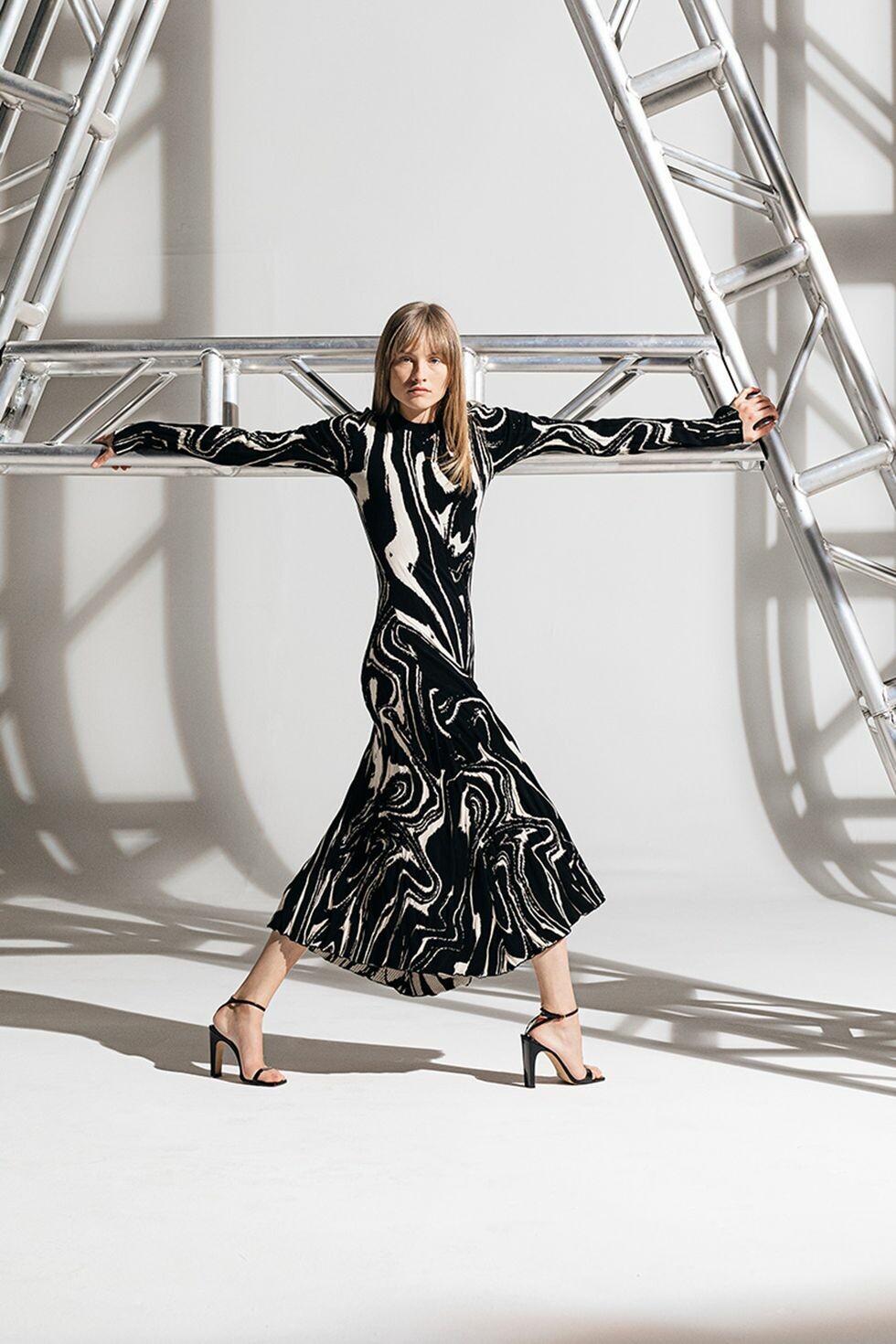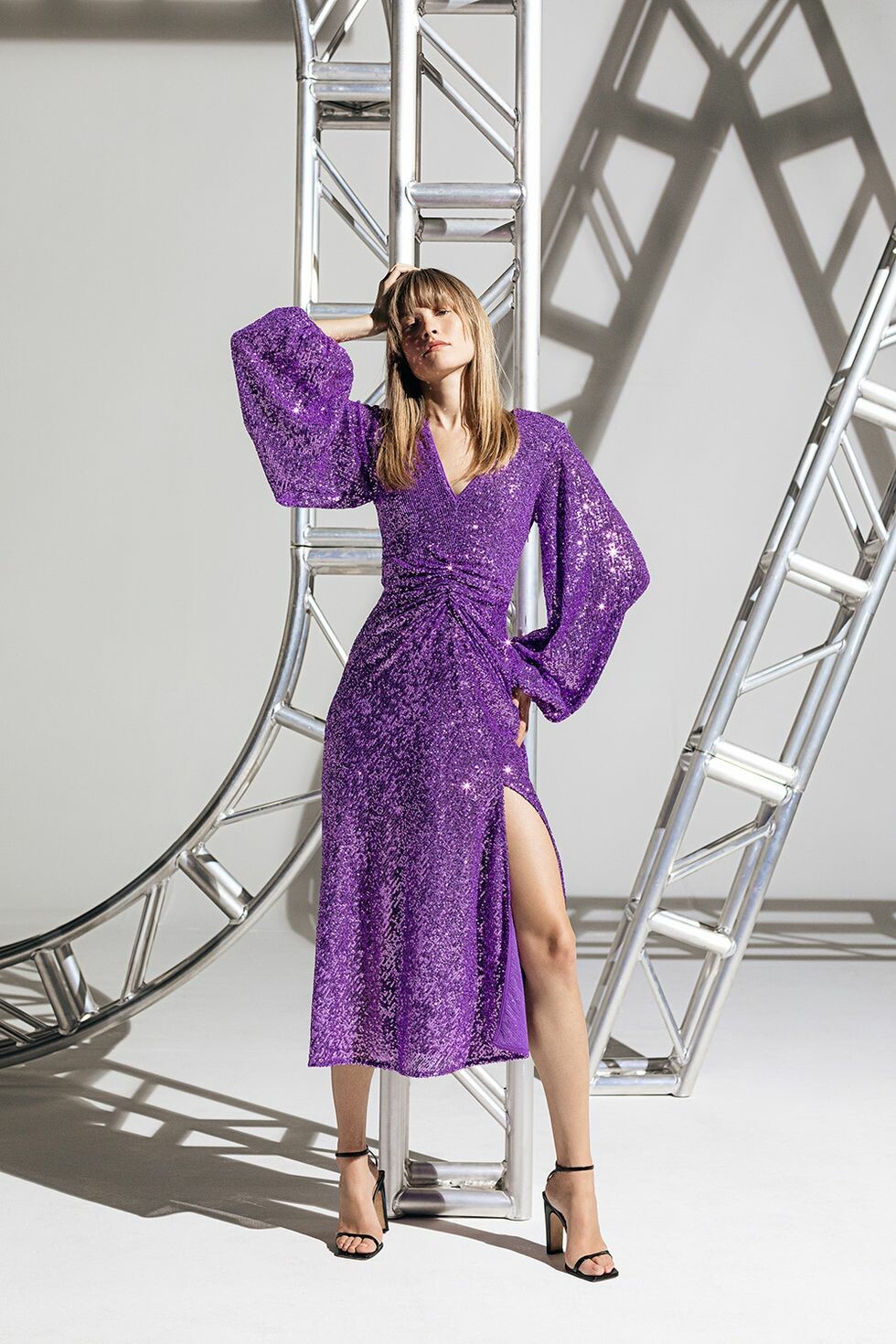 This is further embodied by the strikingness of prints: a leopard halter neck midi-dress; a zebra fishtail midi dress; a sequined gathered dress; a jacquard power suit; a crocodile textured jacket. The eye is overwhelmed with textures and patterns and prints whilst Rotate screams of the beauty in standing out.
Following their A/W 2021 show, we cannot wait to see what Rotate has in store for us and our future wardrobe!
Words by Hannah Emery