You may not have heard of Melissa Battifarano, but you will definitely be familiar with her exceptional designs and creations. The past 20 years have seen Battifarano make a name for herself in the fashion industry, leading design teams for global brands such as FILA, Polo Ralph Lauren, PUMA and Champion to success. One of Melissa's biggest roles was when Rihanna appointed her as Design Director for Fenty Corp, in which she assisted Rihanna in building the Fenty brand from the ground up, leading to becoming a fundamental part of the Savage x Fenty design team.
Now, Battifarano is stepping into the limelight, releasing her own brand 'Tony 1923'. Named after her late father and the year he was born, the brand will specialise in Unisex Luxe Streetwear. At the heart of the line is Melissa's Italian-American heritage, with designs centered around the sassy slogan 'Italians Do It Better'.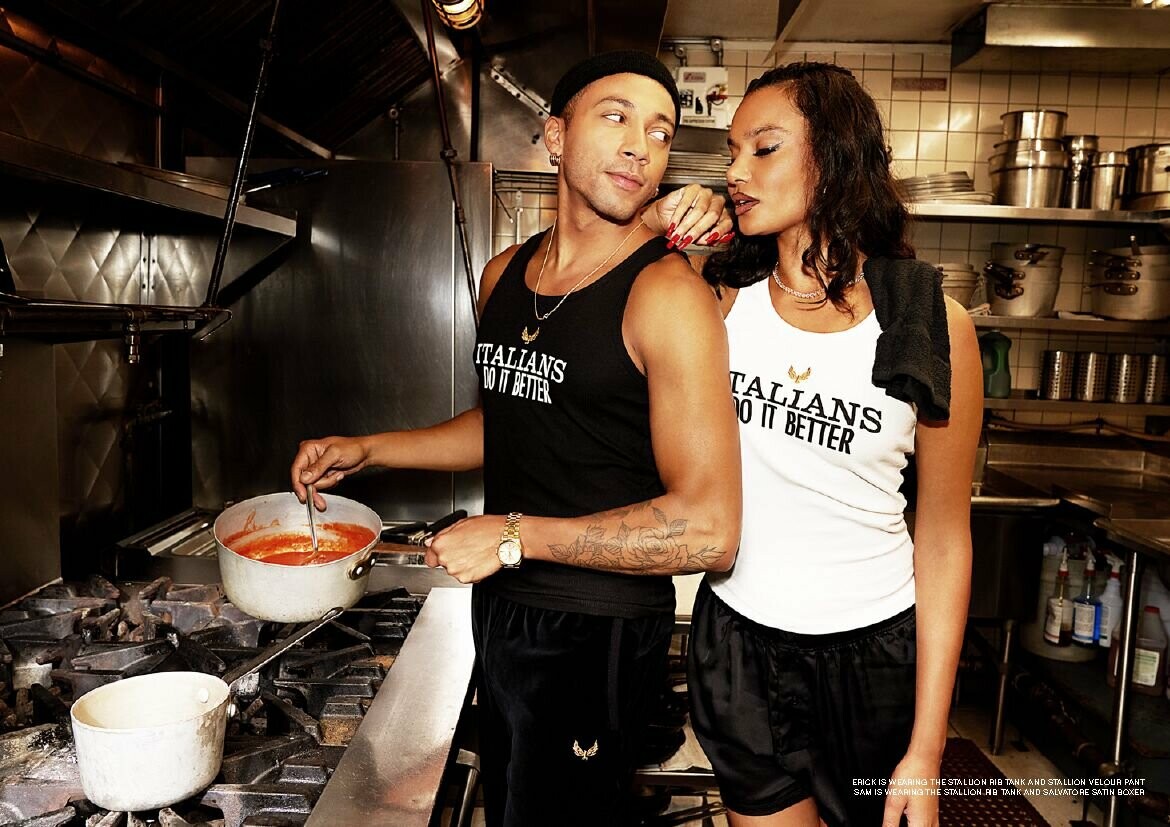 As every piece from the line is Unisex, Melissa had her friends model for the line's campaign photos, further pushing the brands inclusive motive. The campaign includes a robe coat inspired by mob boss Vincent Gigante (Vinny the Chin), which has been modelled by both sexes, giving us all the inspiration for an androgynous look.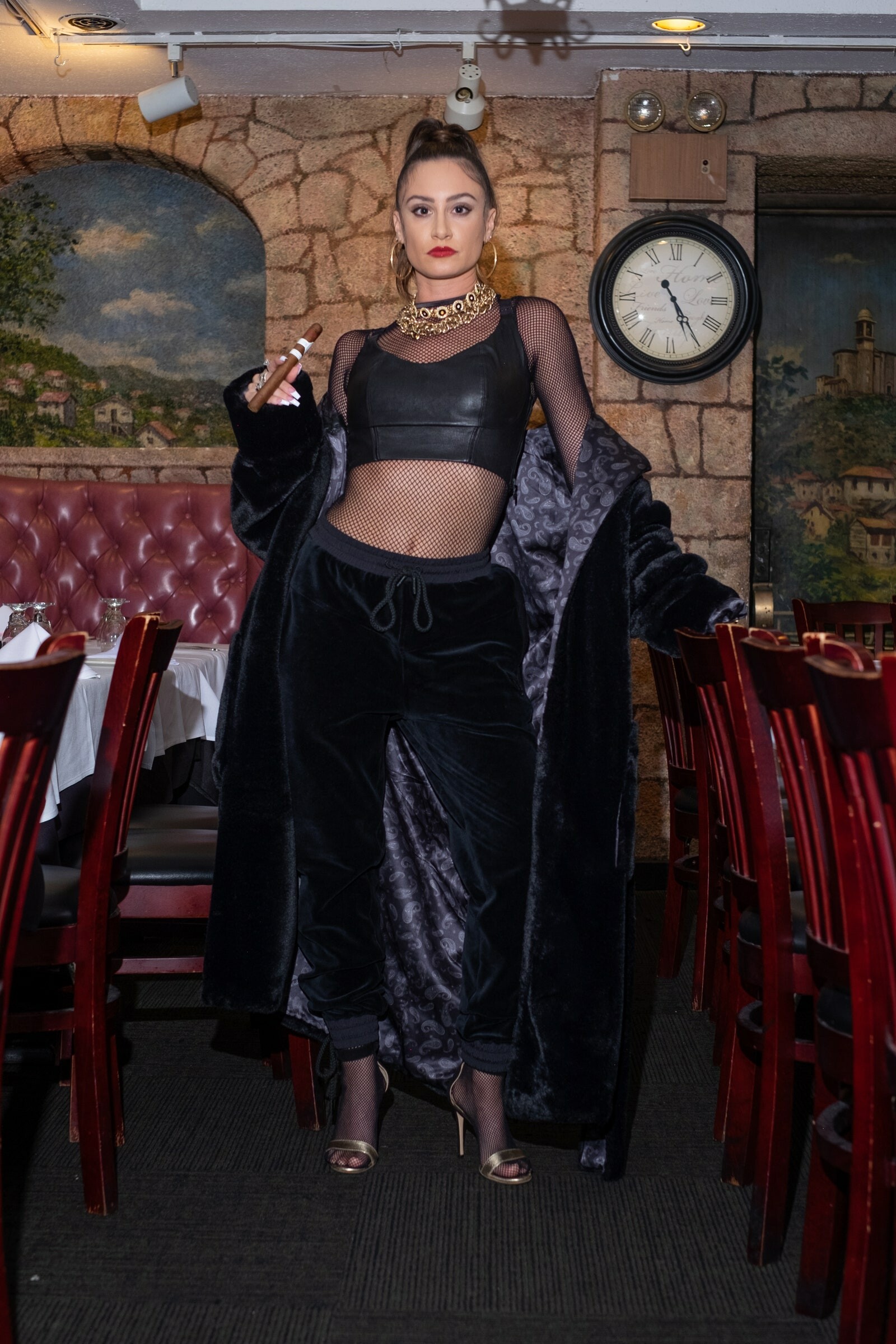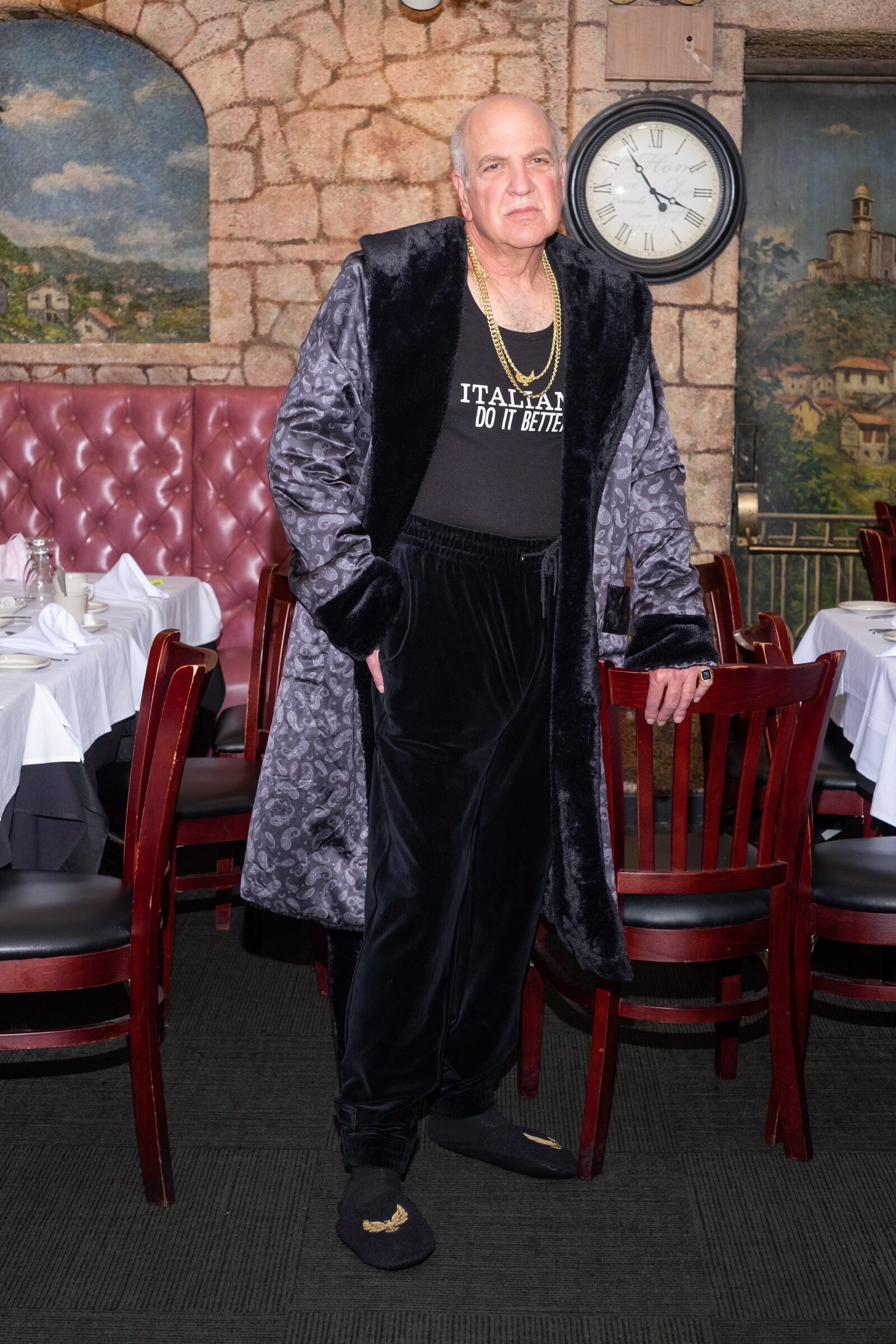 The line shows off Melissa's extensive knowledge of lingerie and streetwear, merging her expertise to produce a line which offers sex appeal in comfort. This is particularly apparent with the line's fishnet crotchless bodysuit, which was designed with the intent to simplify going to the toilet whilst wearing a bodysuit (we've all been there!). The line's leather crop top also comes with a sewn in wired bra, providing support whilst looking slick and sexy.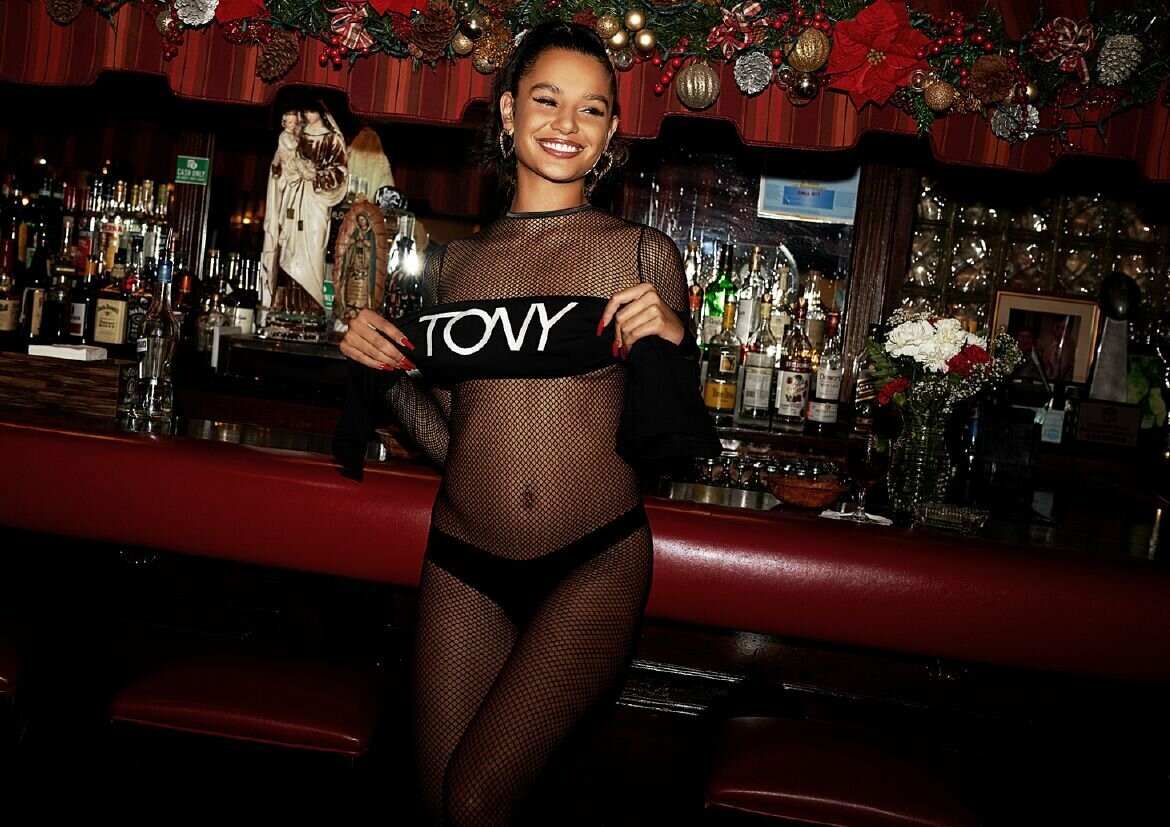 For the knitwear side of the line, Battifarano let her technical expertise do the talking; with an LBD designed not to scrunch or gape in any areas, engineered to cinch the waist and accentuate the natural curve of your body, whilst having interesting features such as the tight hood to set the design apart from your usual LBDs.
'Tony 1923' has had a distinct debut, with a clear message of having an accessible line with Italian-American culture at the heart of the brand, honouring Melissa's late father. We are excited to see what is next from Melissa Battifarano and her brand as she steps into her own spotlight.
Words By Nadia Clasper
Photo Credit: Tony 1923