There is a lot of buzz surrounding Glow Recipe, a once eCommerce Korean site that has now taken over the globe. Quite rightly so – it contains expert recommended ingredients, is used by celebrities when swanning down the carpet, and has frequently gone viral on TikTok.
Advocating for natural, gentle skincare, Glow Recipe aims to make this once Korean niche as accessible as possible. Founded by two skincare gurus Sarah Lee and Christine Chang (who share over 20 years of experience in the industry) they are bringing the SoKo glow right to your bathroom.
The skincare range contains natural ingredients such as banana, avocado, blueberry, papaya, plum, pineapple and watermelon to nourish the skin. And, if you look at the small print too (and get all sciency) you'll find more skin-loving substances such as hyaluronic acid (which helps retain water in your skin) alpha hydroxyl acids (great for anti-aging), and retinol (which helps stimulate collagen) and that's just the start of the list. There's a reason that once you start using these products, you're not going to want to change your skincare ever again.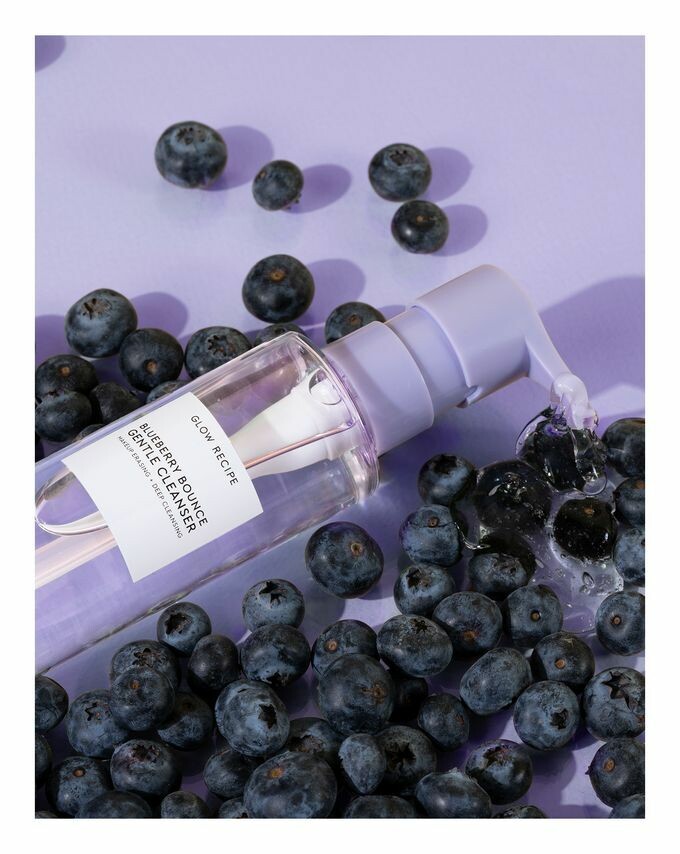 Here are some products to add to your cart ASAP:
Glow Recipe Watermelon Glow Niacinamide Dew Drops
Inspired by Korean makeup artists, this is the first non-cosmetic highlighter that uses skin-friendly ingredients to give you that enviable glow. Proving you don't need makeup to achieve glassy skin, this product will instantly highlight skin while the vitamin-rich formula will hydrate at the same time.
Glow Recipe Watermelon Glow Sleeping Mask
A bouncy lightweight gel to wear when you sleep, this pillow-proof formula floods your thirsty cells while soothing irritated and inflamed skin. Simply use two scoops, pat them on and gently and wash it all off the next morning. Waking up never looked so good.
Glow Recipe Pineapple-C Bright Serum
Joining the ranks of Glow Recipe fruity formulas, this Pineapple C Bright Serum is potent yet gentle, packing a power glow. Containing 22% pineapple juice (one of the most powerful forms of vitamin C) this serum will help fight off acne scar, dark spots, and hyperpigmentation.
Glow Recipe Blueberry Bounce Gentle Cleanser
This lathering cleaner will thoroughly clean and hydrate your face with its antioxidant-rich blueberry formula. Great for erasing makeup and impurities, use morning and night to see the full effect. You'll be well on your way for a Seoul-worthy glow.
Words By Rosina Findlay