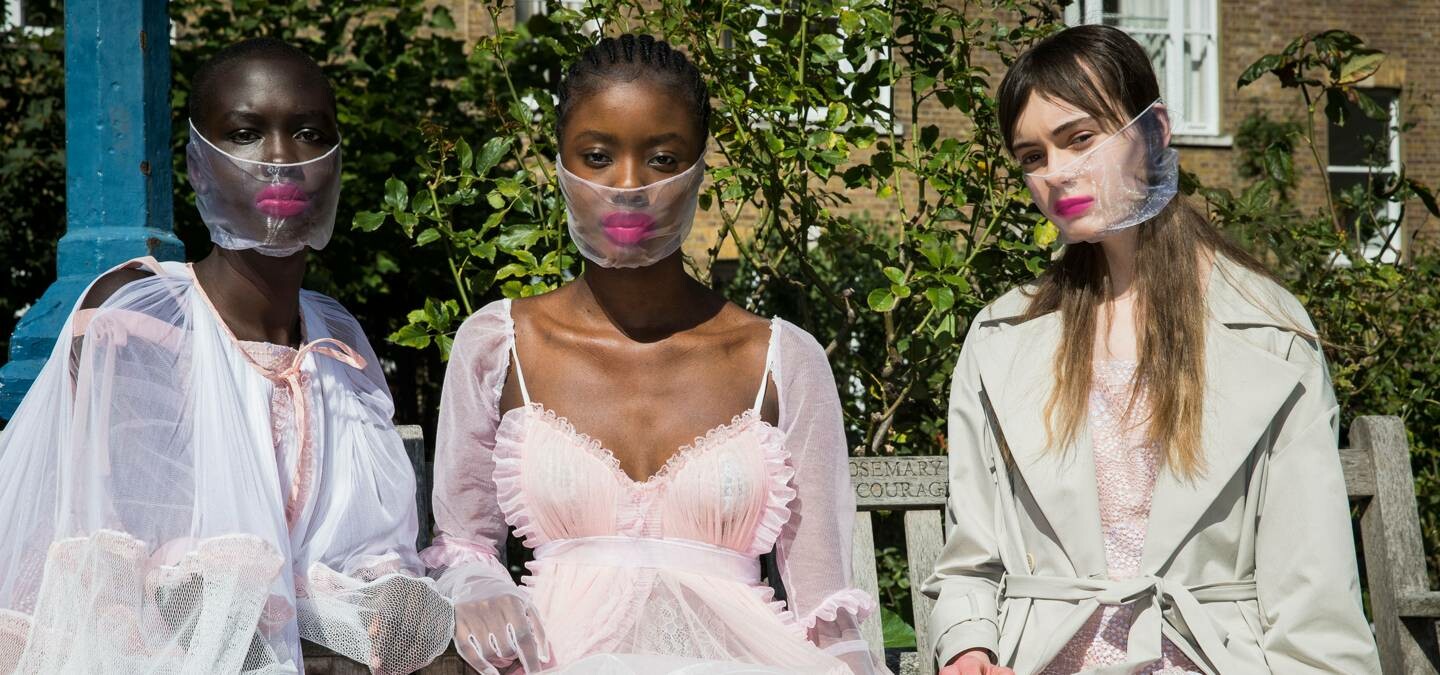 With London Fashion Week finished—and social events that involve dressing up becoming even more sparse—all our attention was on the beauty. Makeup and hair played a crucial role in this season's Fashion Week, and we are not complaining.
Flushed Blush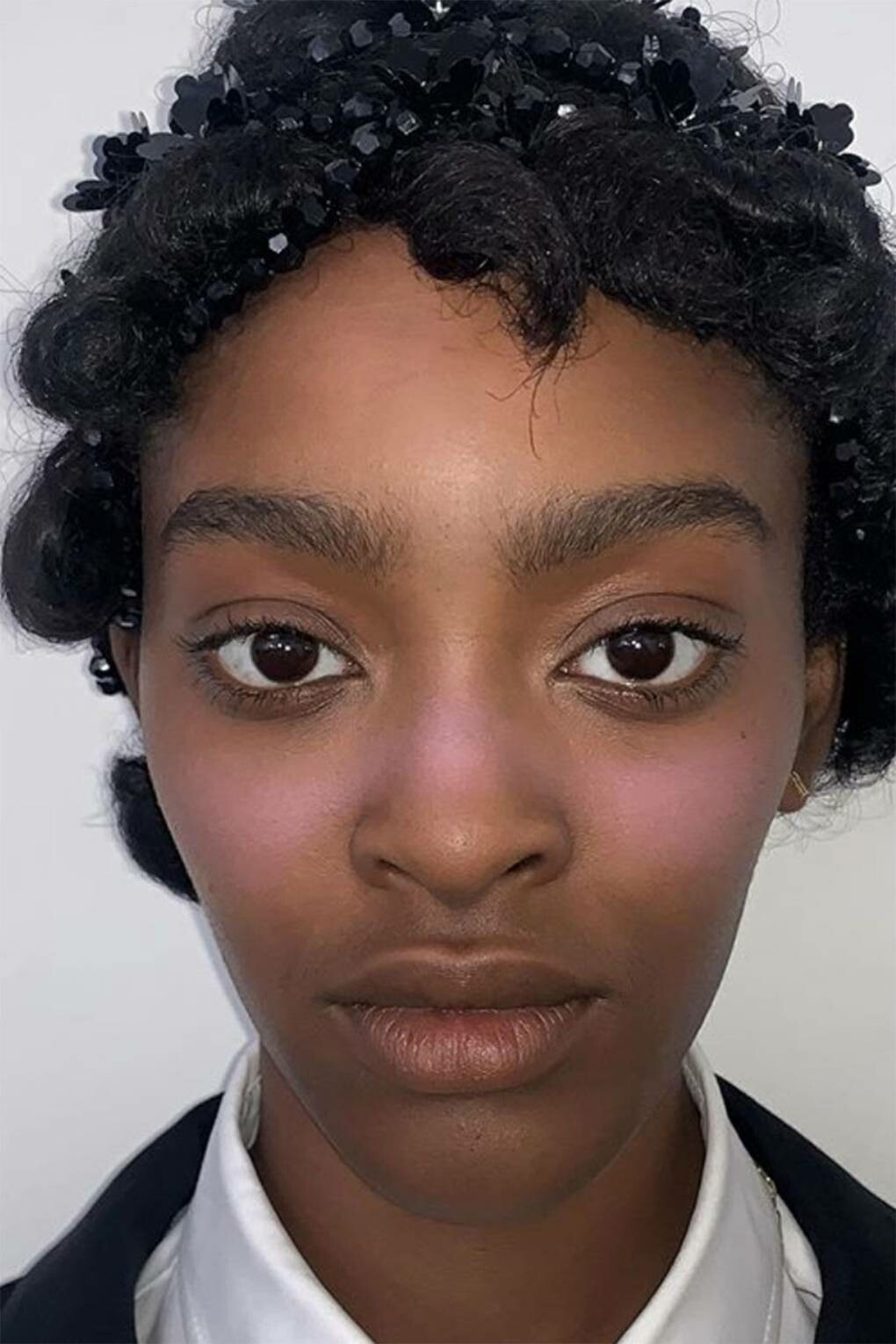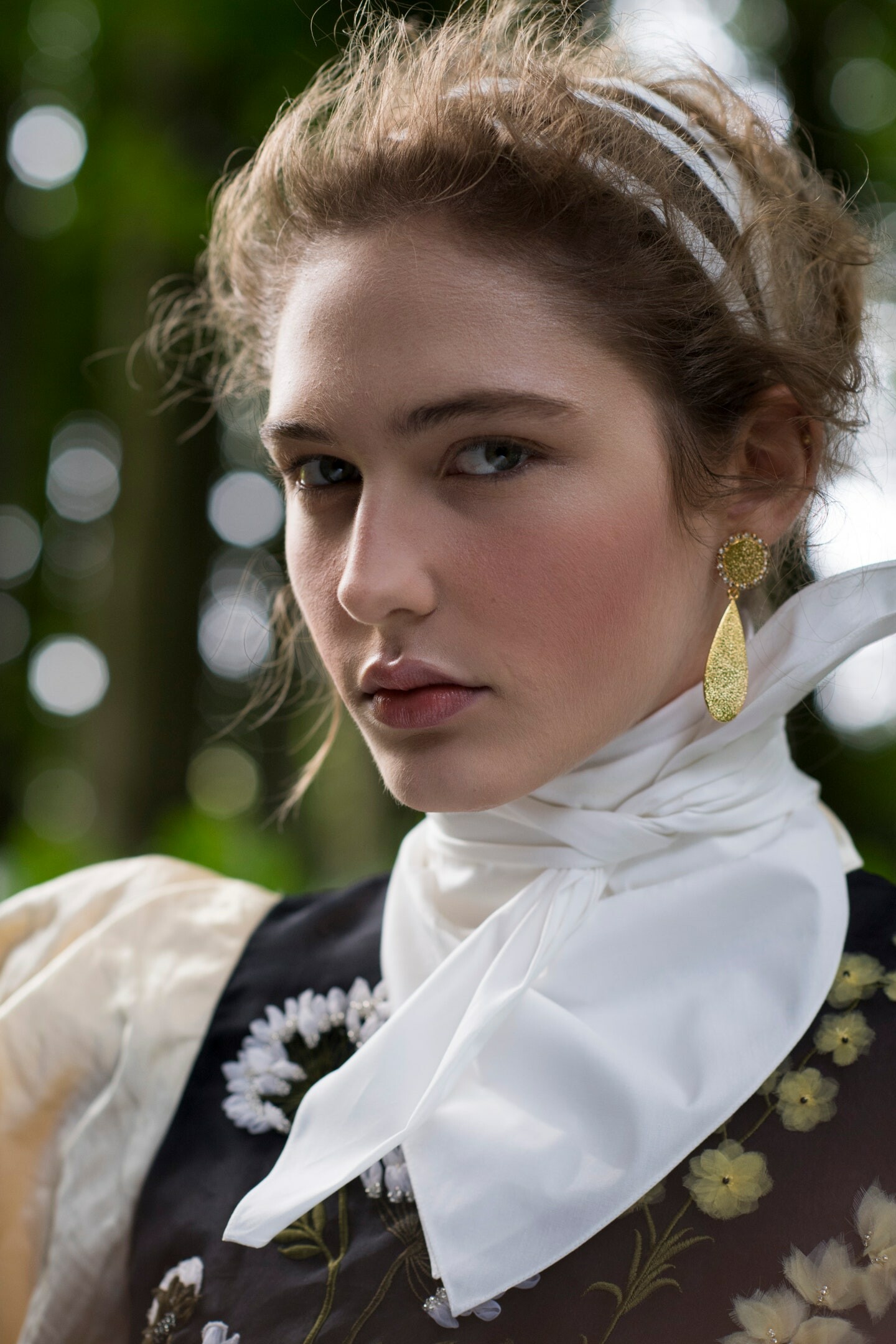 Erdem SS21, Simone Rocha ss21
One trend that simply couldn't go unnoticed this year was the use of high-concentrated pigments to create blush. The severely-layered powders and creams were focused on specific locations around the face—mostly in a vertical band crossing the nose bridge and cheek area—and gave a frustrated, cutesy glow to the skin. Undoubtedly, the look is on the more extreme side of makeup, bordering into fantasy; however, taking the technique and editing it to your taste give you unlimited opportunities to experiment.
Smudge-proof Lipstick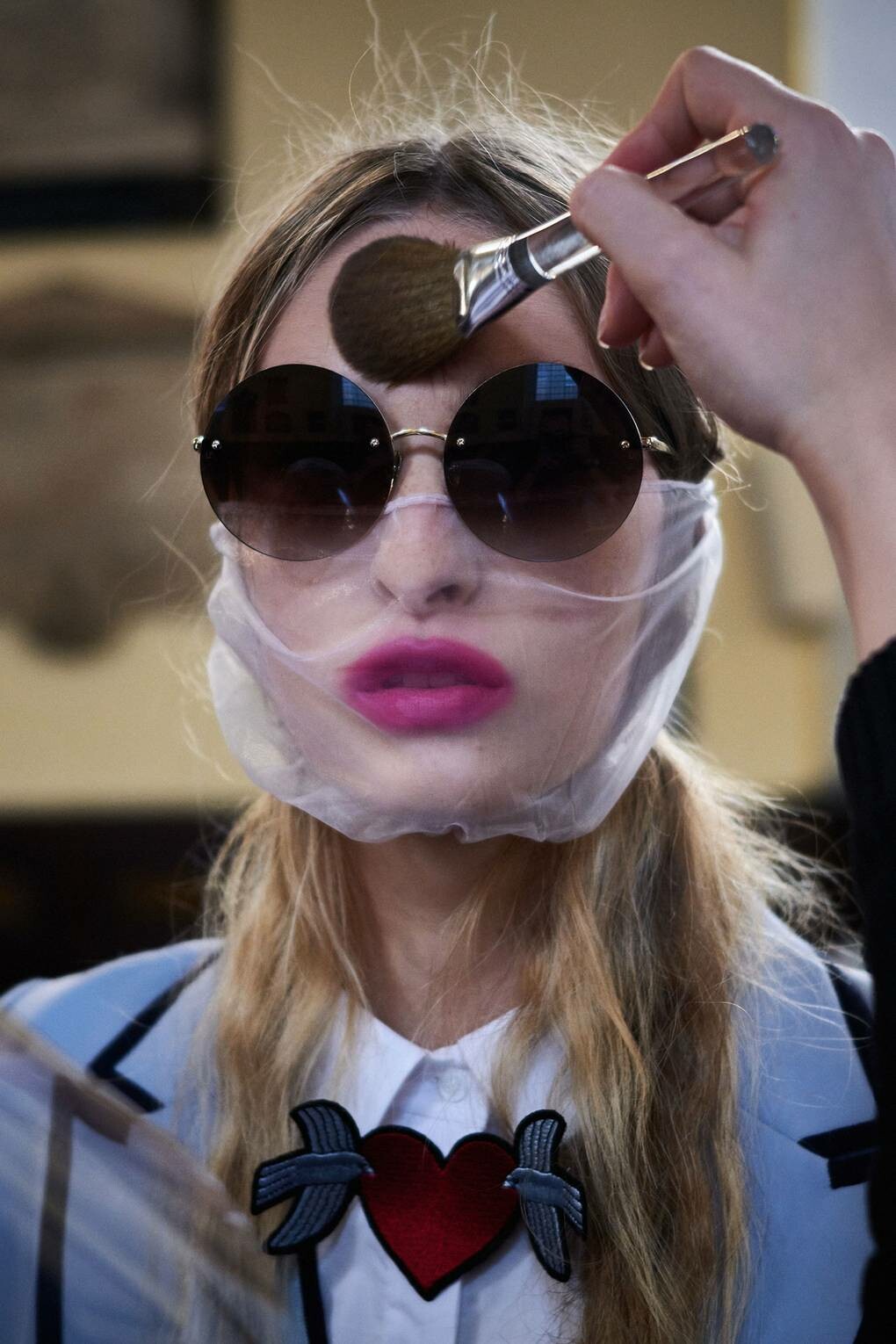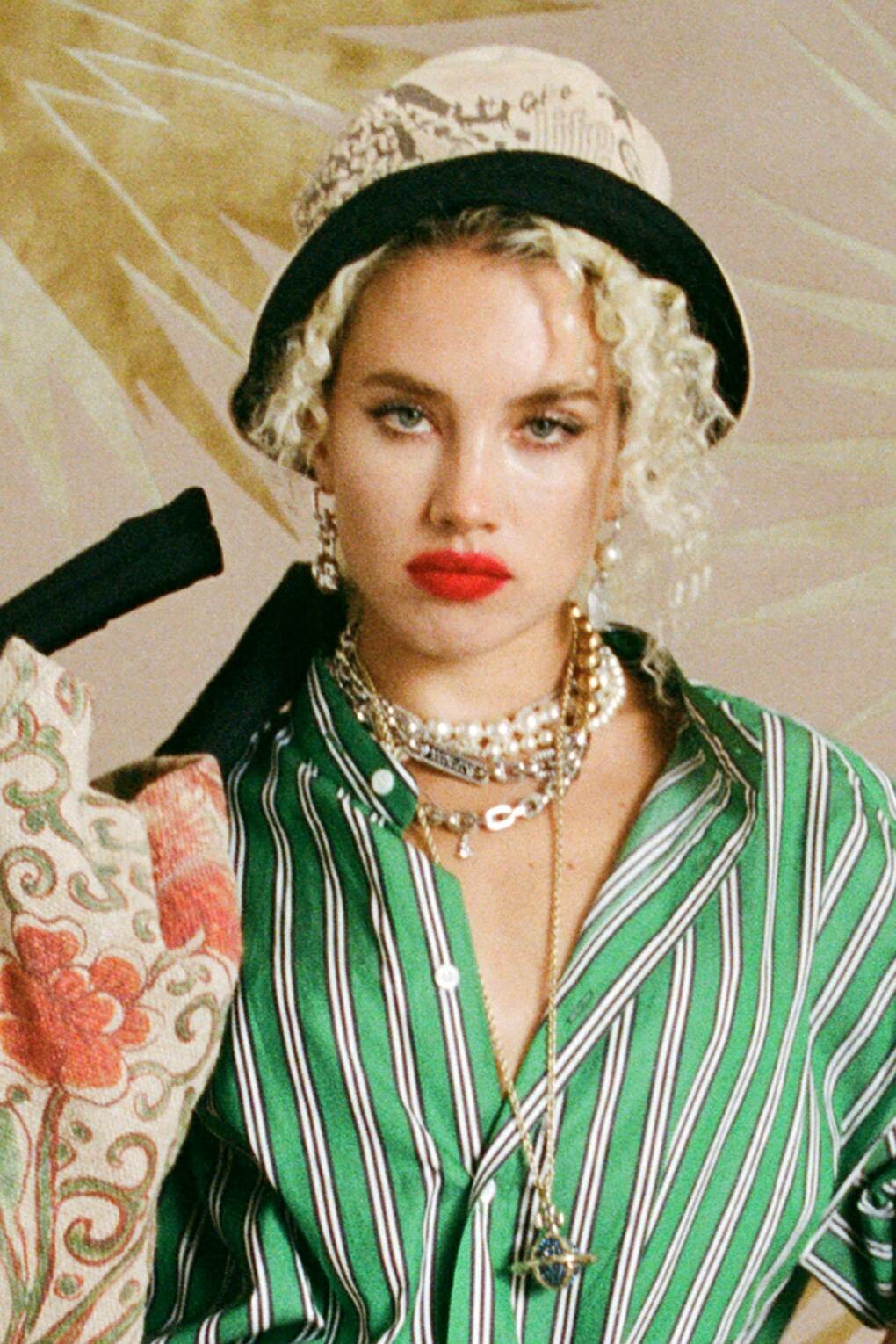 Vivienne Westwood SS21, Bora Aksu SS21
Understandably, there was a huge focus on the current pandemic reflected in both beauty and fashion alike. With more face coverings being featured on the runway—primarily in a transparent or gauze material similar to the looks from Bora Aksu—the makeup had to cooperate with this new aesthetic we're living each day. Matte and satin lipsticks are the most desired finish moving into the next season; kiss goodbye your gloss and a smudge-covered facemask and welcome a grungier 2021.
Glossy Skin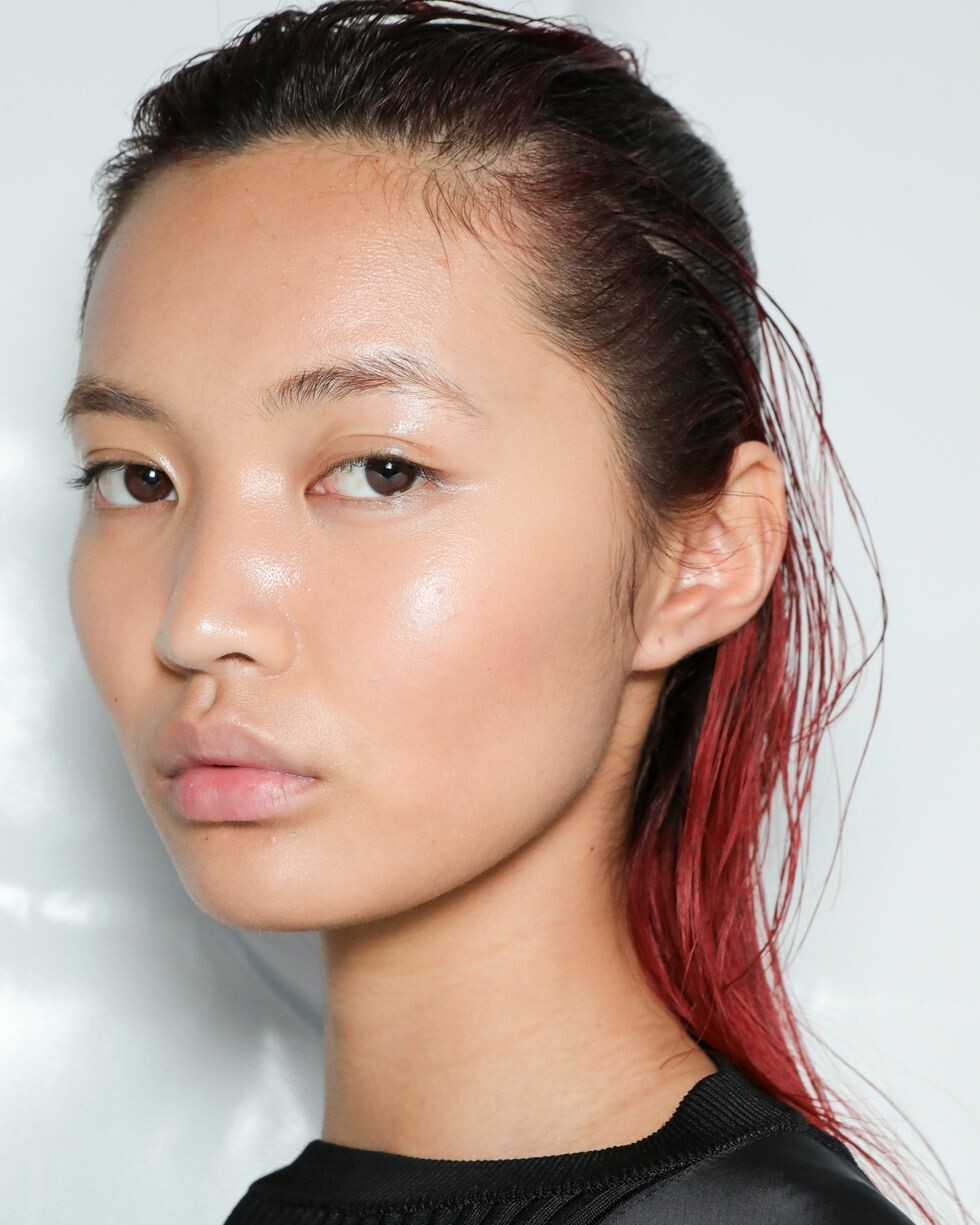 Images via David Koma and Mithdrate Trvorsorbe
If there was one positive thing that's come from the global pandemic this year, it's perfecting our skincare routine. With months of constant TLC for our skin—and less makeup, sun-exposure and general pollution—it's safe to say that our skin and hair have never been so healthy. Plump, hydrated, glowing skin, similar to the looks created for the Victoria Beckham and Christopher Kane show, is a huge trend to look out for right now. A dewy complexion with minimal makeup gives a youthful dreamy result to your makeup and allows you to make more of a statement with your brows and lashes.
Monochromatic Eyes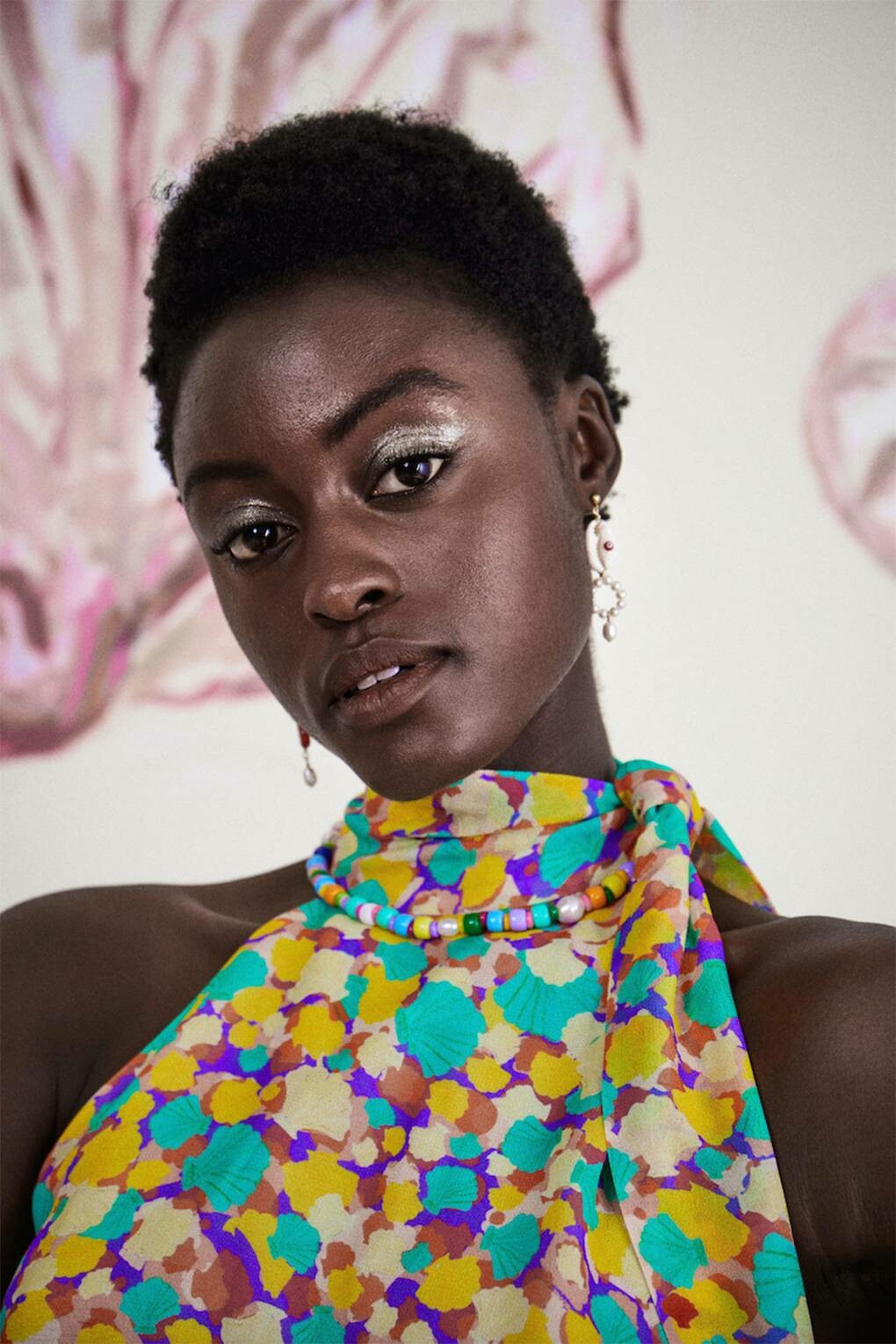 Mark Fast and Rixo image via imaxtree
We've said it once and we'll say it again, monochromatic eyes are in and we are here for it! Bethany Williams teamed her creations with minimal, colour-blocked makeup looks. The strong pigments, concentrated and vivid against the skin, created an animated and playful result. The simplicity of the makeup had a huge contrast with the bold statement it made. Mithdrate had their own take on this look by dusting the eye with a pale monochrome shadow and cut through it with a black graphic creation.
Painted Brows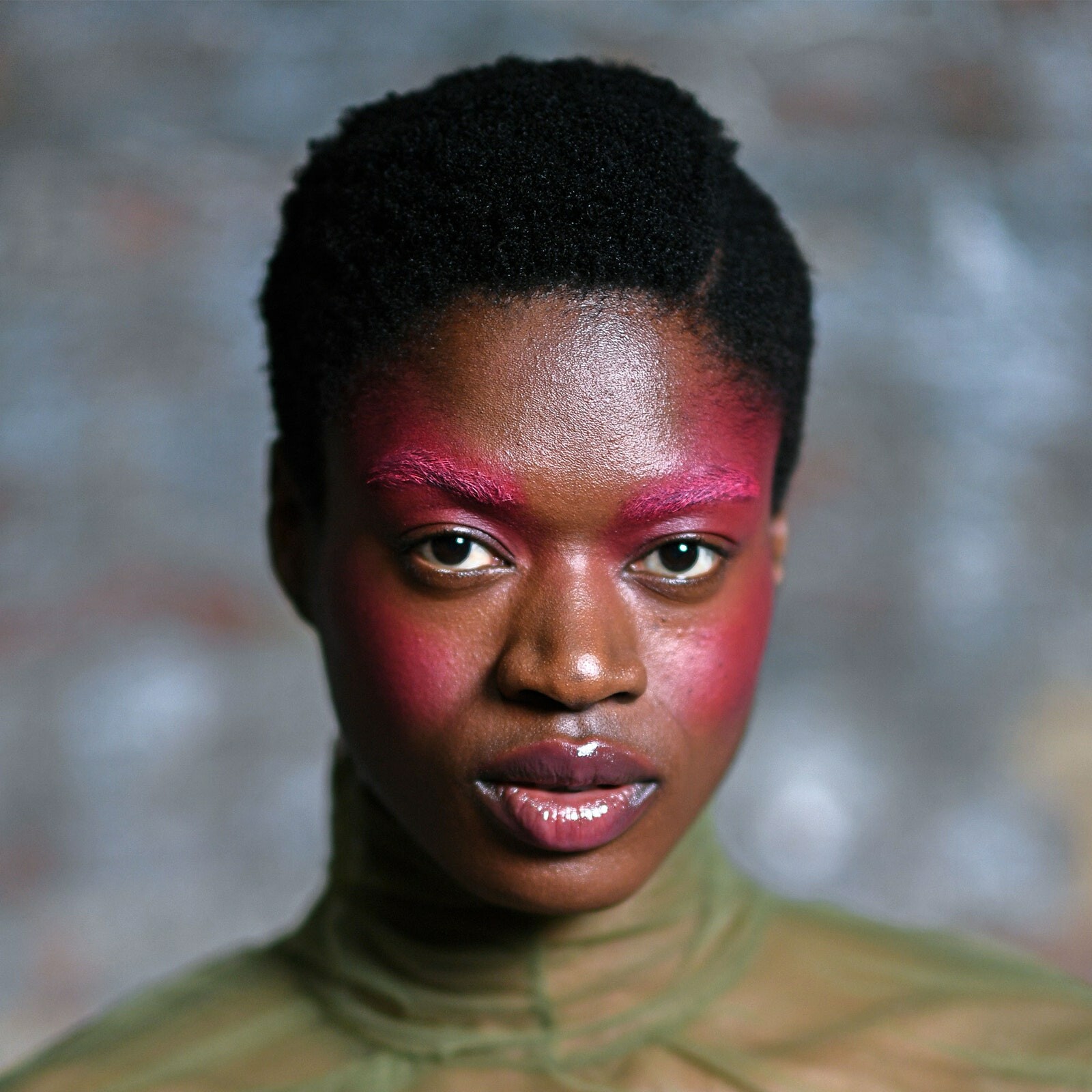 Lula Laora SS21 Collection
Whoever said eyeshadow was reserved for the eyelid, clearly wasn't at this season's digital runway. Designer Lula Laora had models' dramatic blushed complexions extended into their eyebrows with dramatic editorial makeup—created by Miranda Baron. The negative space surrounding the paint-splashed brows and eyelashes of models for the Osman collection was high-impact and an editorial dream.
Honorable Mentions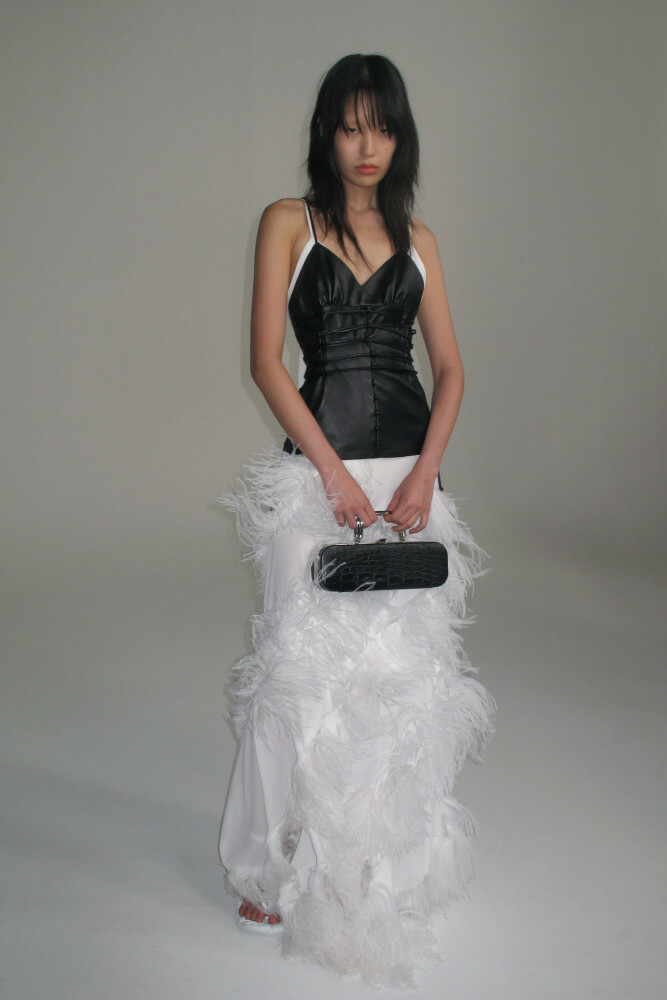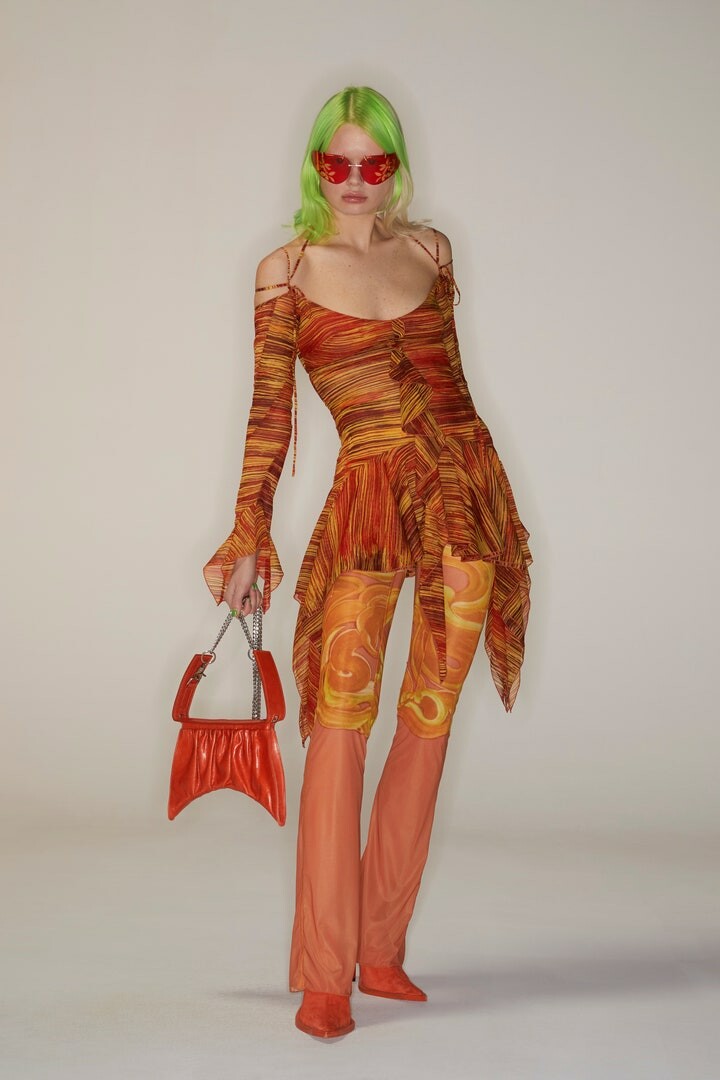 Sam McKnight for 16Arlington SS21 Collection, Charlotte Knowles SS21 Collection
There were also numerous micro-trends we simply adored from the week. The 'Overgrown Shag' hairstyle featured in the 16arlington show is casual, chic and totally wearable. We are obsessed with this retro-inspired look. The 00's also got a resurgence with many brands using jewels and rhinestones. The nostalgic trend was featured heavily during the Charlotte Knowles show. Crimped hair was also a noticeable trend being worn in numerous shows. Gareth Pugh showcased models with cascading locks of crimped hair intertwined in sleek strands of straight hair.
2021 seems like it is going to be an exciting time for the industry and has a stronger focus on beauty than ever before. Makeup is taking a more minimal approach than many techniques we've seen previously, but the impact of these looks is immense. The lines between beauty and fashion are blurred; trends and styles are more relatable and relevant than ever before.
Words by Luke Nolan