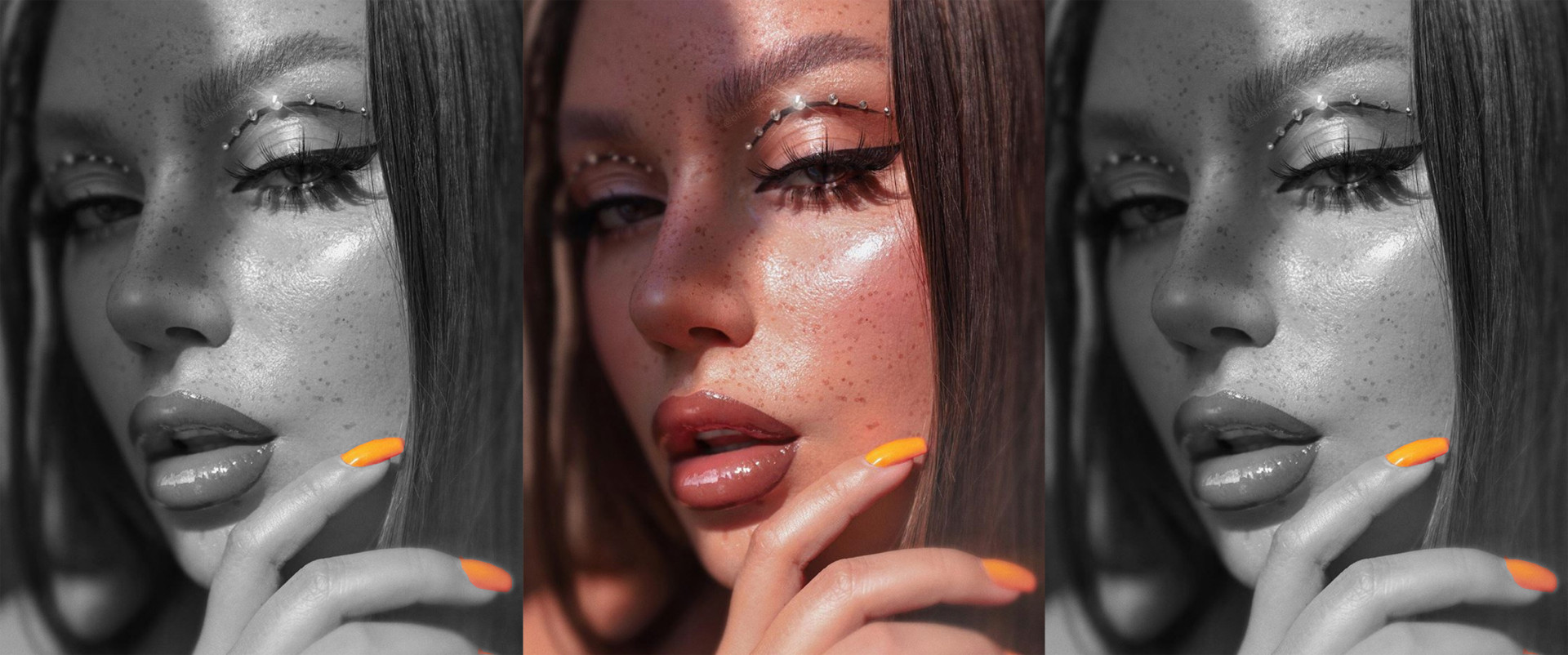 The 'makeup inspo' pages of Instagram sound pretty harmless, don't they? You'll be in bed, face mask on, sipping your cuppa', and innocently tap on the first makeup-related post of the evening- 'products to achieve the perfect glass skin'. You only realise you have been sucked into the dangerous and unrelenting black hole of 'makeup inspo' accounts when you find yourself still sat there at 2:45 am with your skin shrivelled under the face mask literally crying for you to wash it off, engrossed in a video on how to turn your face into an optical illusion.
With the sheer amount of makeup related accounts that saturate our Instagram feeds, from the depths of the said 'black hole', it's hard for one particular artist to really stand out amongst the mass of 'cut crease', 'dewy skin' and 'spotlight eye' looks.
However, since we first became acquainted with the vibrantly coloured glossed lids, painfully sharp graphic liner looks, and signature freckles- that make up Self-portrait & makeup Artist Olga Dann's unique, effervescent style, we had to meet the lady behind the looks (virtually, of course!).
1). Tell us your story, how did you first get into makeup?
I'm 25 now but since my early childhood, I have been interested in drawing. But at a certain point, I started doing that on my face. Every day I create looks to inspire people and I enjoy it so much! I spend all time doing it because I try to get better!
2). You describe yourself as a Self- Portrait Artist. What does this mean to you?
I'm not a commercial makeup artist. Self-Portrait Artist is my lifestyle. I am at home alone with myself and it gives me something to focus on to make creativity. So I create looks that inspire my followers.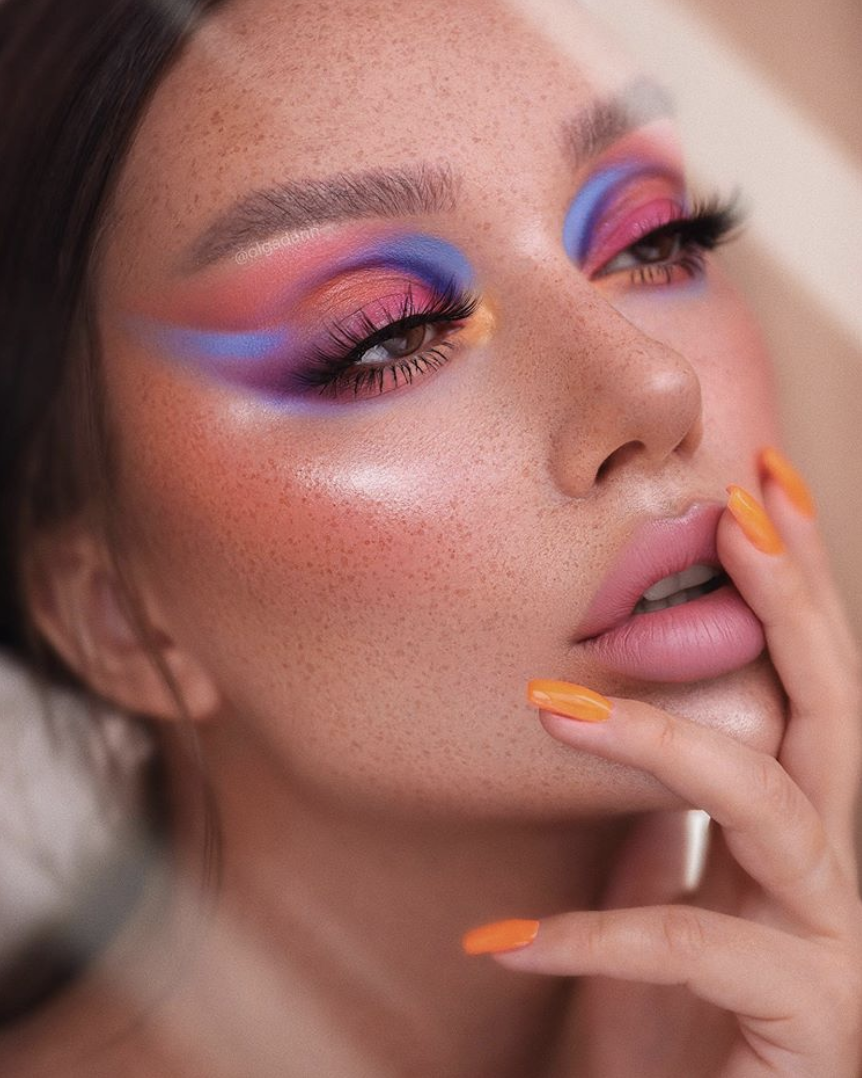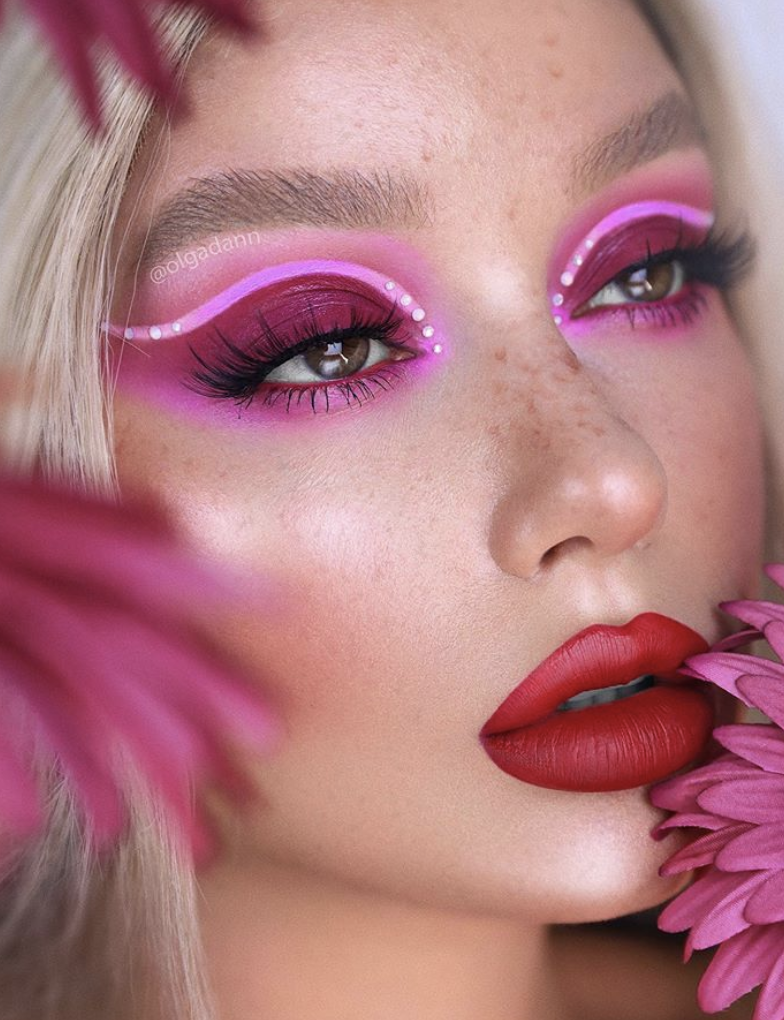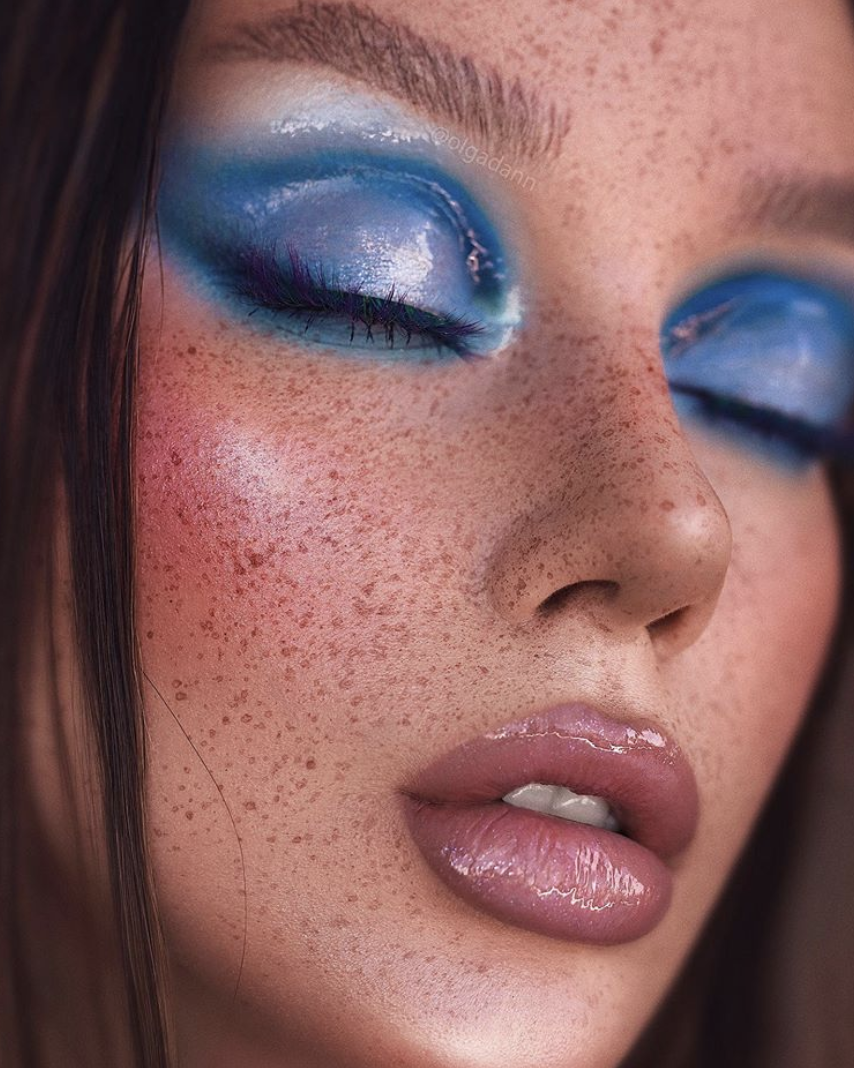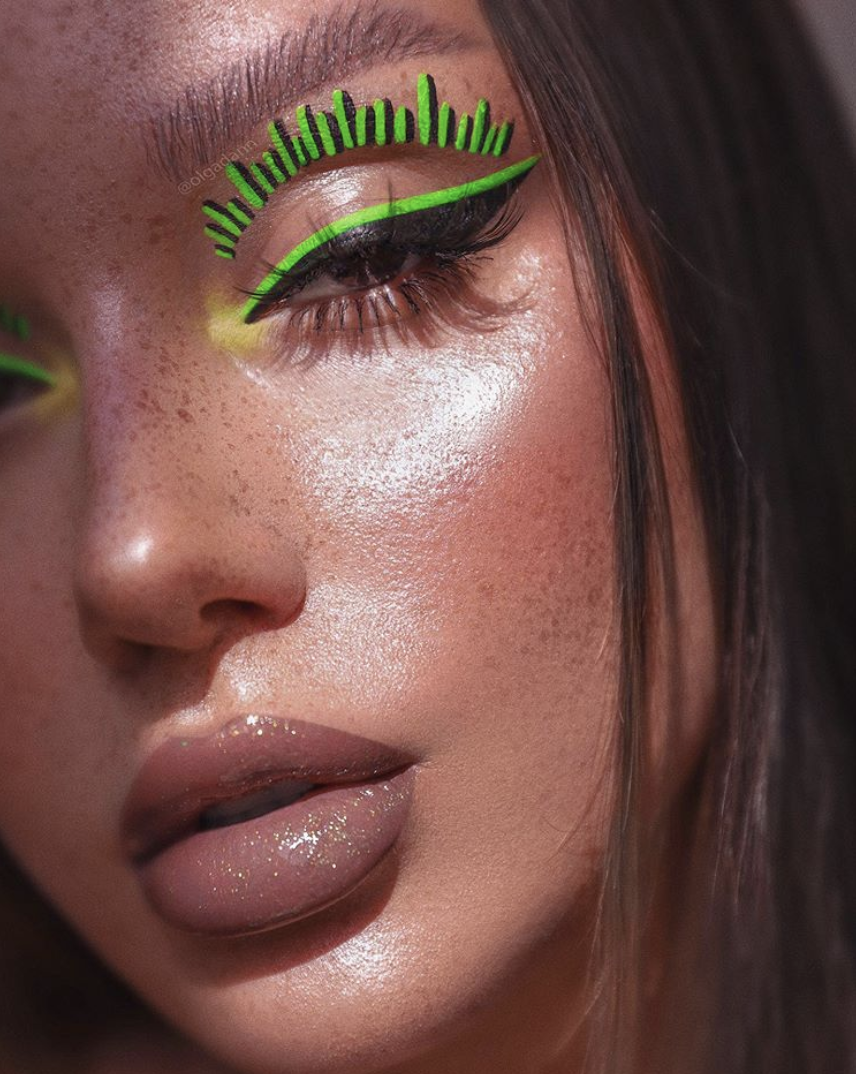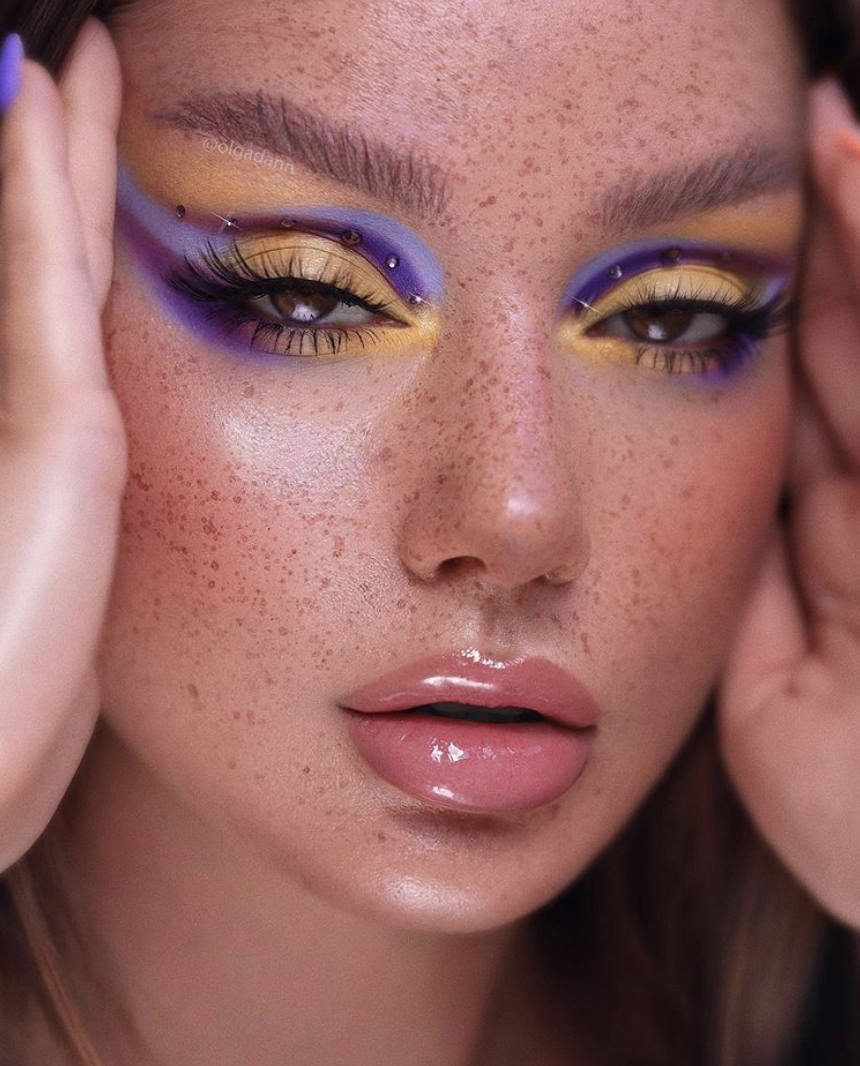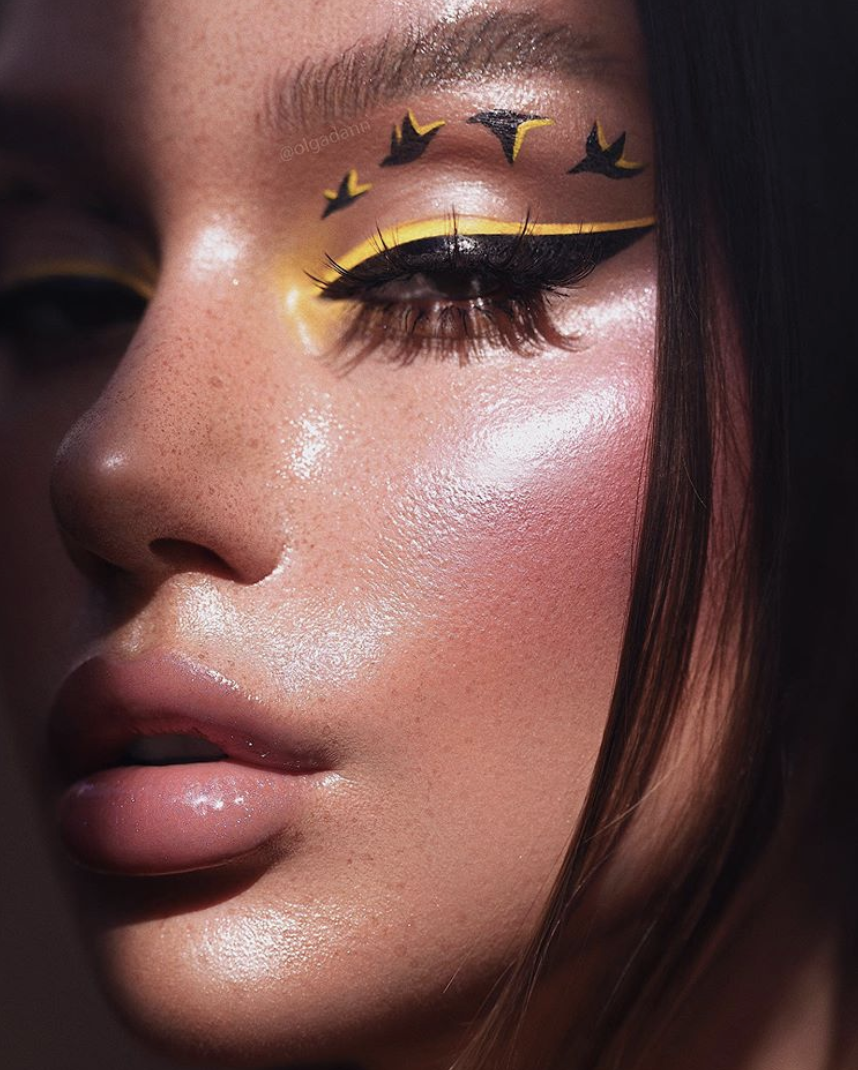 Olga Dann's make up looks from her Instagram account @olgadann
3). Who's your biggest inspiration?
You have no idea what a fantasy I have. I'm inspired by space… that sounds a bit mystical, but it gives me a powerful force. I like to travel because it gives me unforgettable impressions and unbelievable emotions. It's amazing to discover different countries and cultures, and what I see inspires me. I also like a combination of beautiful colours.
4). Did you always have such a unique style, or have you developed it over time?
I don't think about my style or what to do because I do what I feel. I just do something that I like and that I'm happy with.
5). How do you prep your skin for your looks? Talk us through this process.
Every day my skin feels stress due to the large number of cosmetic products. So, skincare is a very important stage. I apply a facial serum to my face and make sure I use a hydrating eye cream & face cream. Sometimes, I make a facial peel and use hydrating face masks.
6). How do you get your eyeliner so precise? Any specific products or techniques?
I have no secrets. I usually use small brushes meant for nails to draw straight lines or any small patterns. It's very convenient and that makes it easier. My drawing skills also help me.
7). What are your go-to brushes?
I love Suva beauty's sex ten liner brush
8). What's your favourite make up Hack?
I'm sure you've noticed I don't have freckles, but I love them! So my fav hack is the use a Magic Retouch spray. I suggest going on my Instagram and looking at my 'story highlights' to find out how I do it.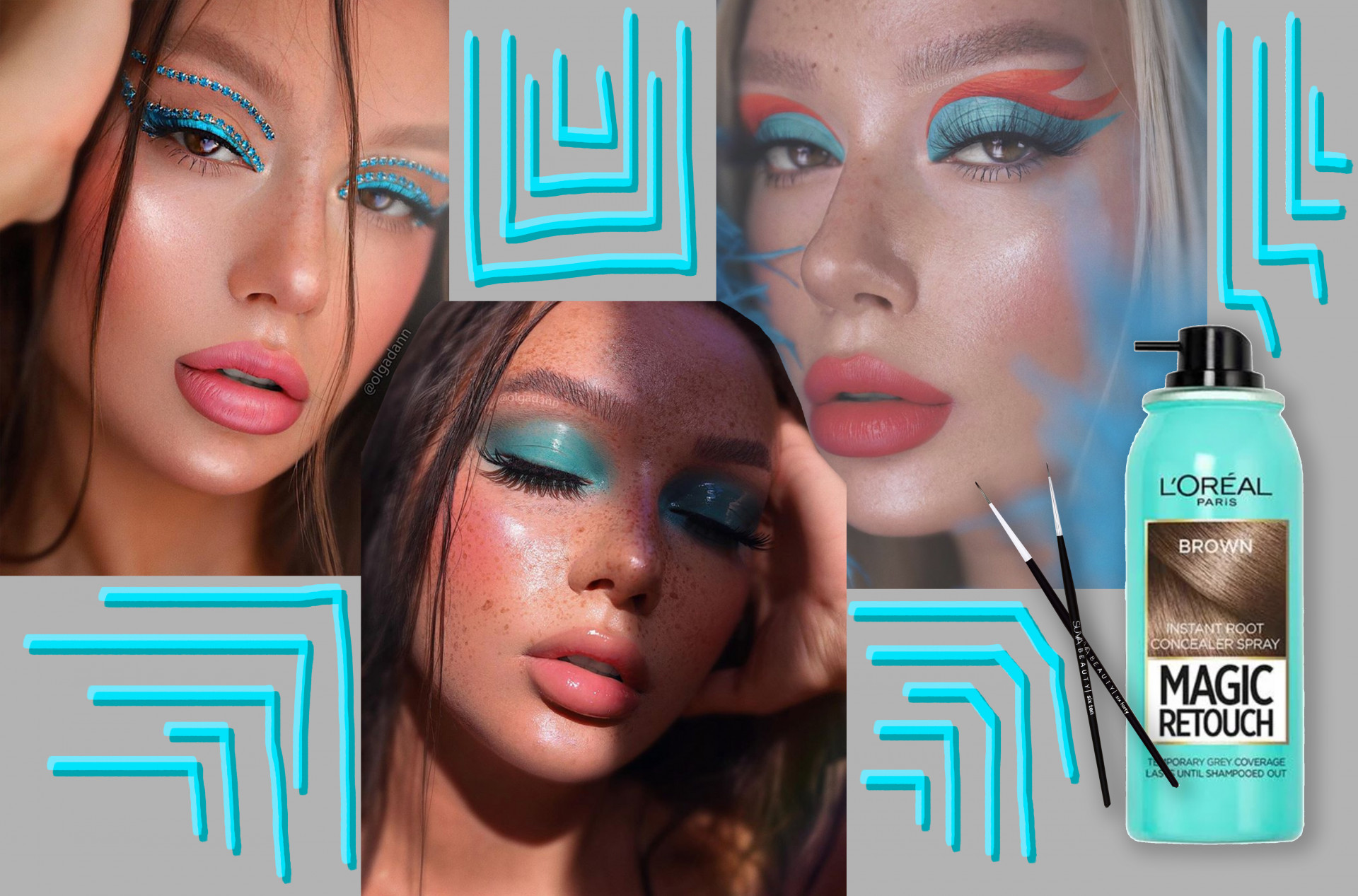 9). We love your "Crystal Way" Look. Any tips on how we can achieve this at home?
I assure you this is a very simple look and everyone will be able to do it! All you need are these basic products: foundation, blush, highlighter, contour, eyeliner and lip gloss. You also need to put on glass crystals on your lids using eyelash glue to achieve a similar look. Depending on whether you want to, you can also use false eyelashes.
10). If you could only use three makeup products for the rest of your life, what would they be and why?
My first product would be eyebrow pencil just because brows make your face more expressive. My second product is blush because it adds freshness to the face. And my final product would be mascara because it brings out your eyes.
11). What is your favourite type of look to create and why?
One of my favourite type of looks is graphic lines on my eyes. I adore simple but really beautiful wings.
12). How do you create the perfect glossy lid?
I apply lip gloss or liquid glass before the shoot. It looks amazing. But be careful if you do this at home because it might get right into your eyes. Believe me, it's extremely uncomfortable.
13). What have you been getting up to in Quarantine?
I stay home and I spend more time on creativity. I read a lot, listen to music and that makes me feel better. I re-watch all popular series and movies over and over again- when else would I have time to do that?! I also work out at home. I do stretching and light physical exercises. It helps me to keep myself in shape.
14). Finally, what advice would you give to emerging artists that are struggling in this uncertain time?
Do what you love and don't give up. My wish is for everyone to be unique and find their own way. Don't try to copy and repeat after someone else. Create your own style. Don't be afraid, feel free. Just don't let others affect you. And, remember, every one of you is special. I also recommend you to drink more water if you want your skin to be clean and healthy!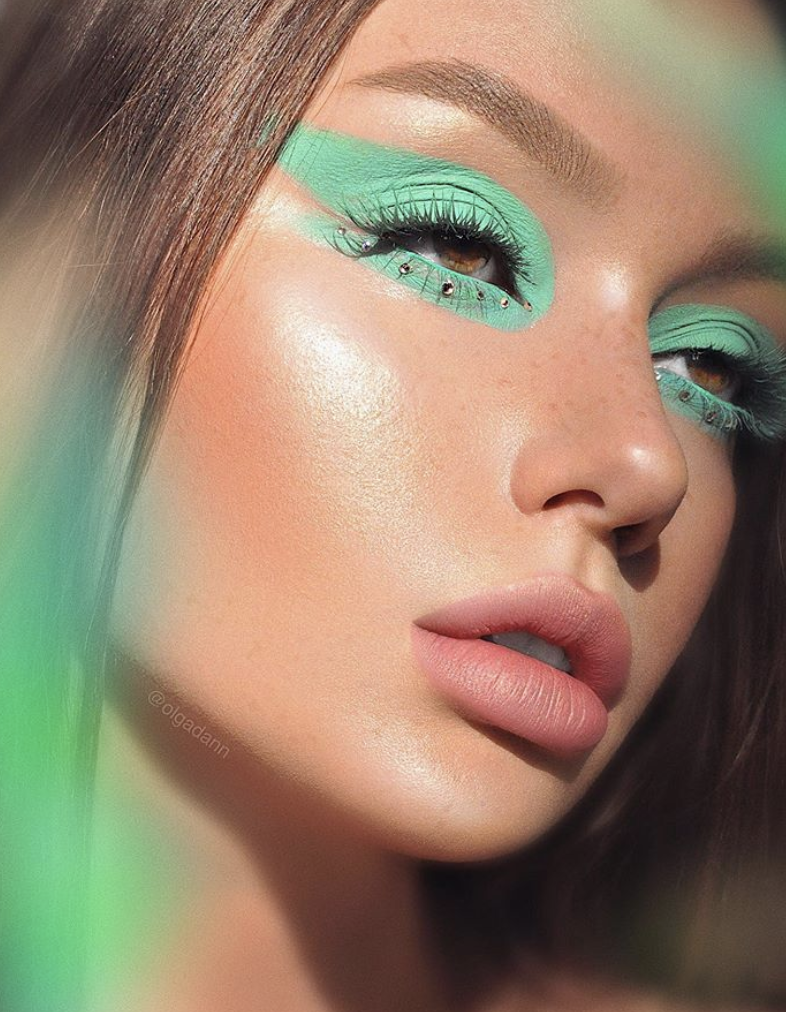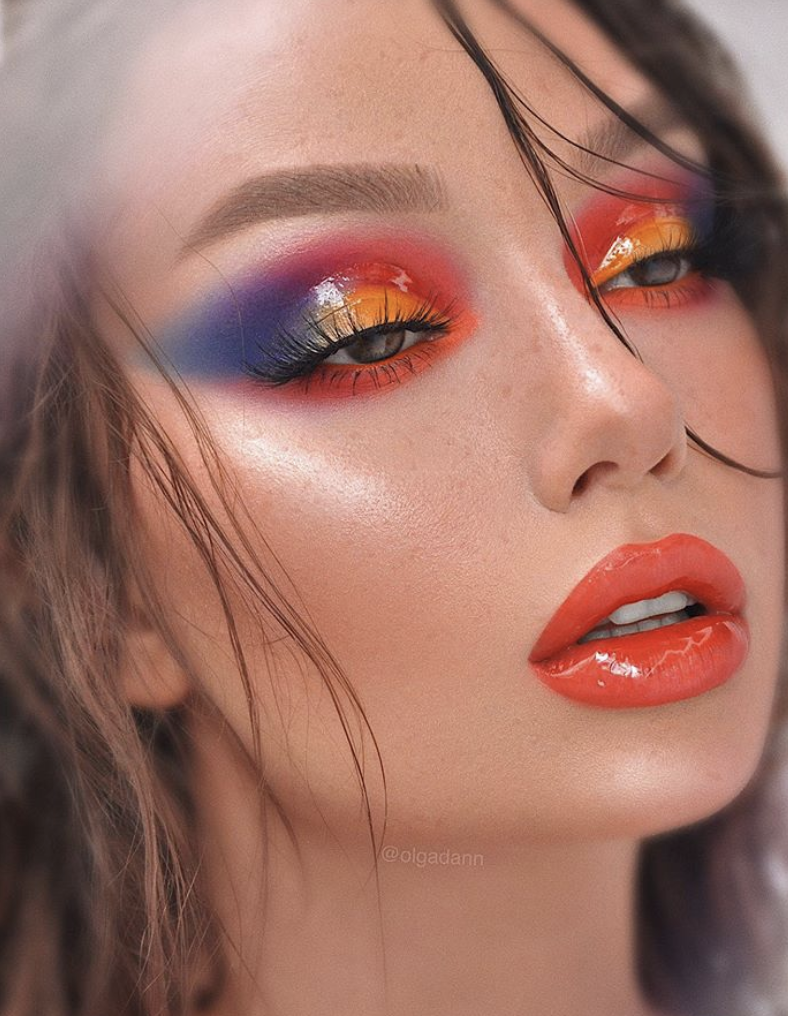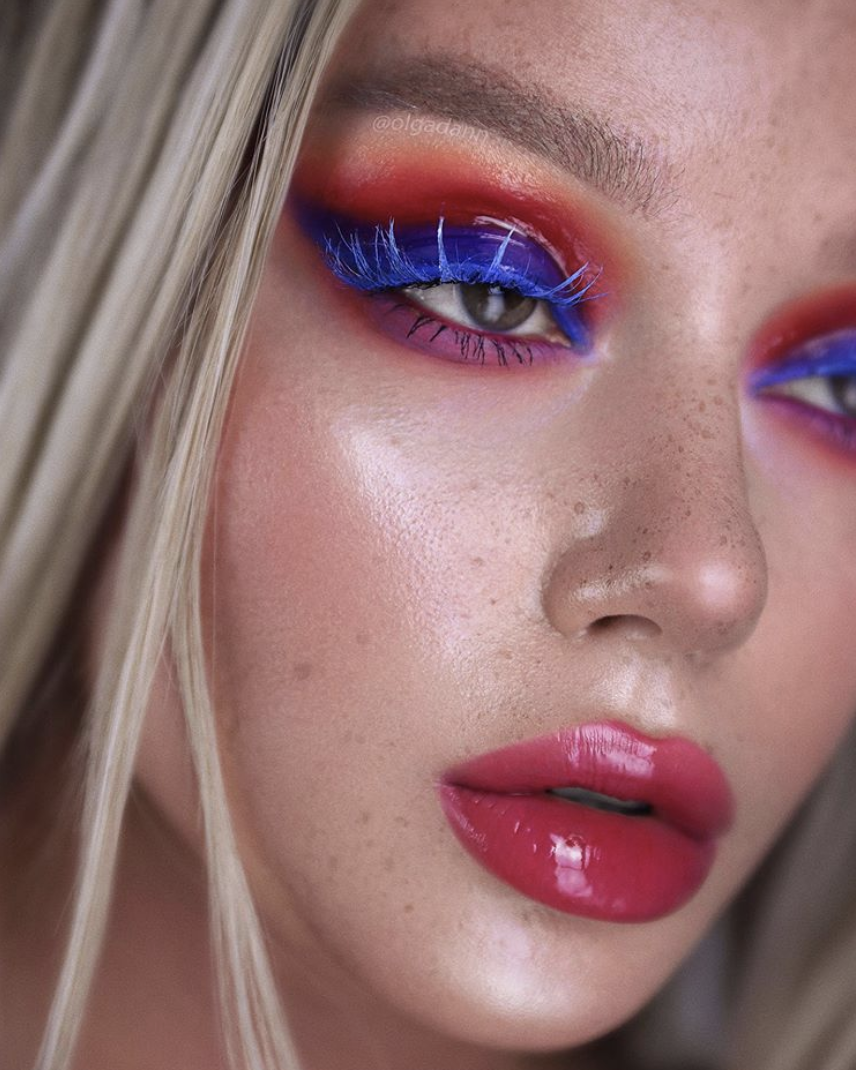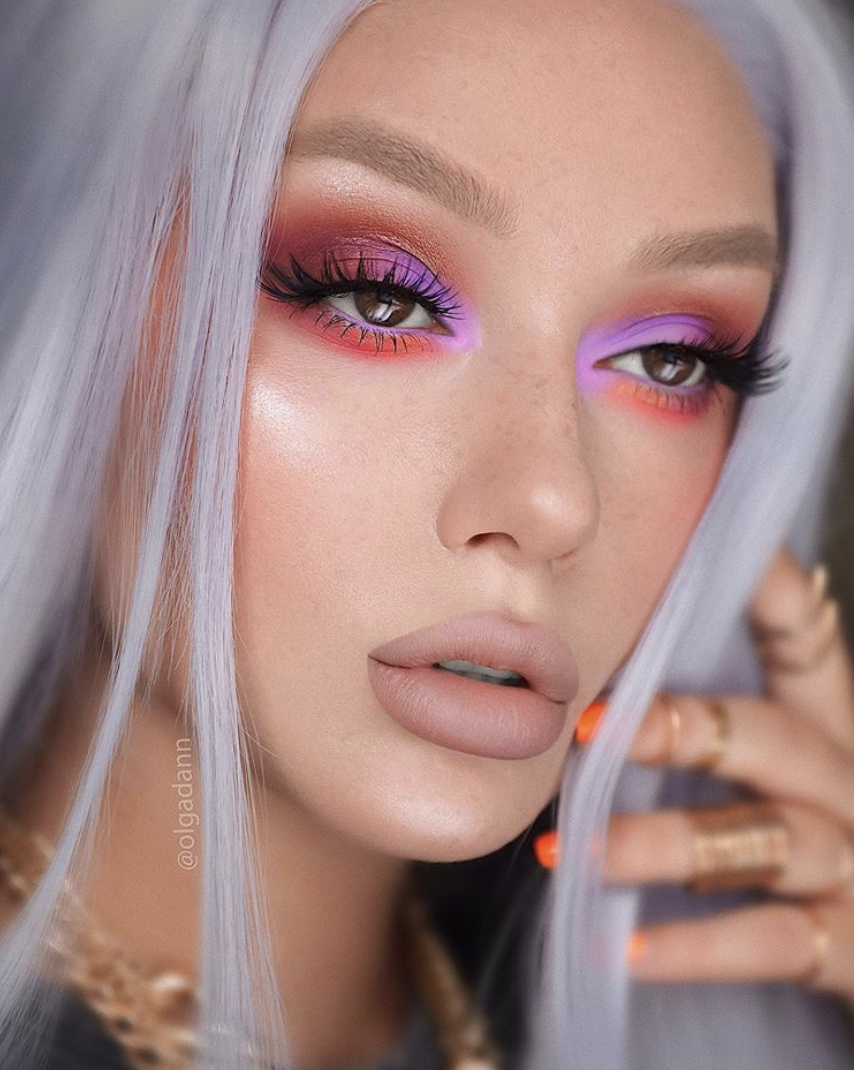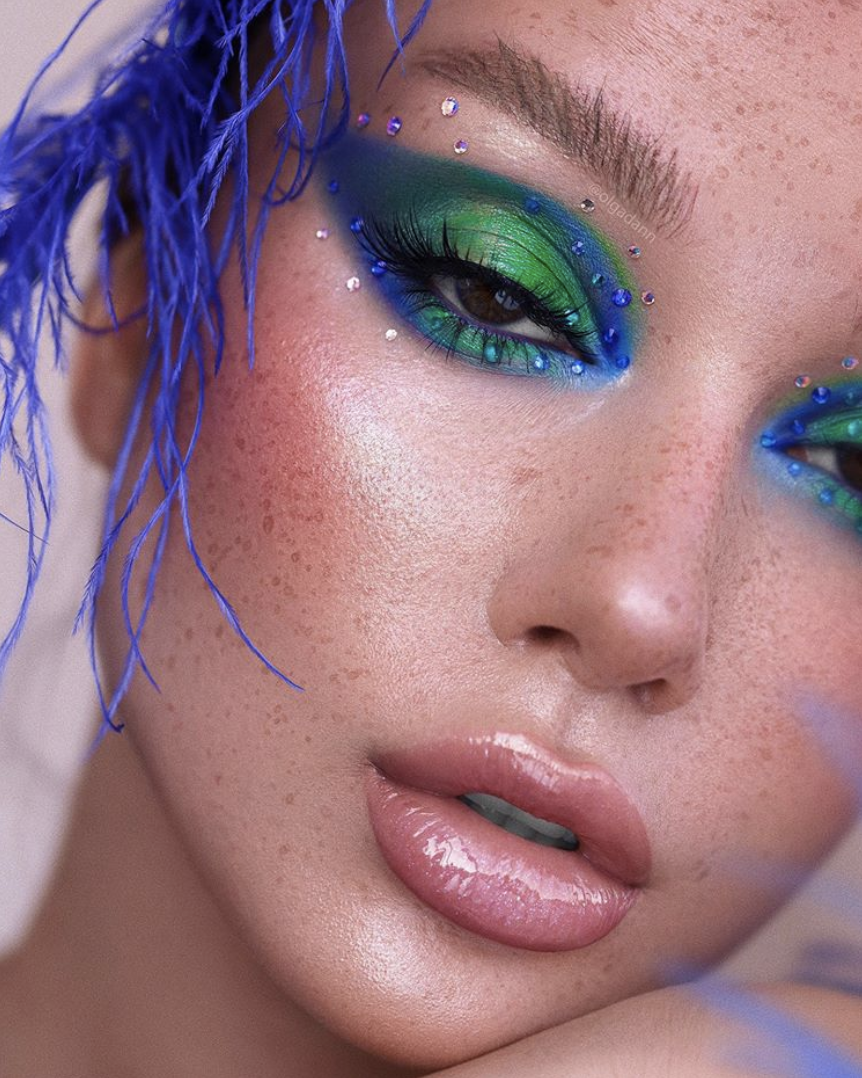 Olga Dann's make up looks from her Instagram account @olgadann
For more of Voir's Beauty Articles Click Here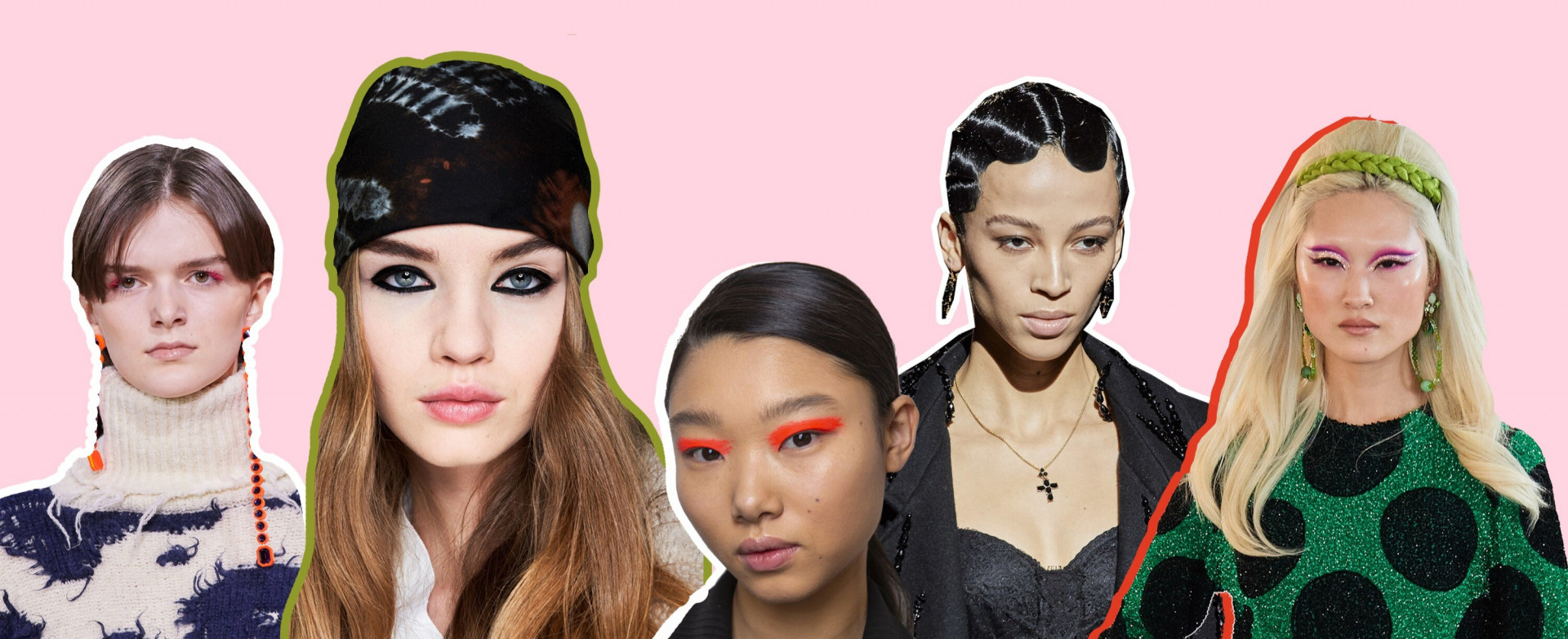 Words by Ella Winfield
Graphics by Katie Janes
, , , , , , , , ,