Photo Credit: Louis Vuitton 'Louis The Game'
A magical journey filled with Vuitton monograms, lush scenery, and quirky characters is encompassed in 'Louis The Game'. Available to play now, Louis Vuitton has released a game to mark the house founder's 200th birthday. Inspired by the journey made by French designer, Louis Vuitton, from his home of Anchay to Paris, the game follows a story format. The main character is Vivienne, created from Vuitton monograms, who is lead through the dreamy world to birthday celebrations.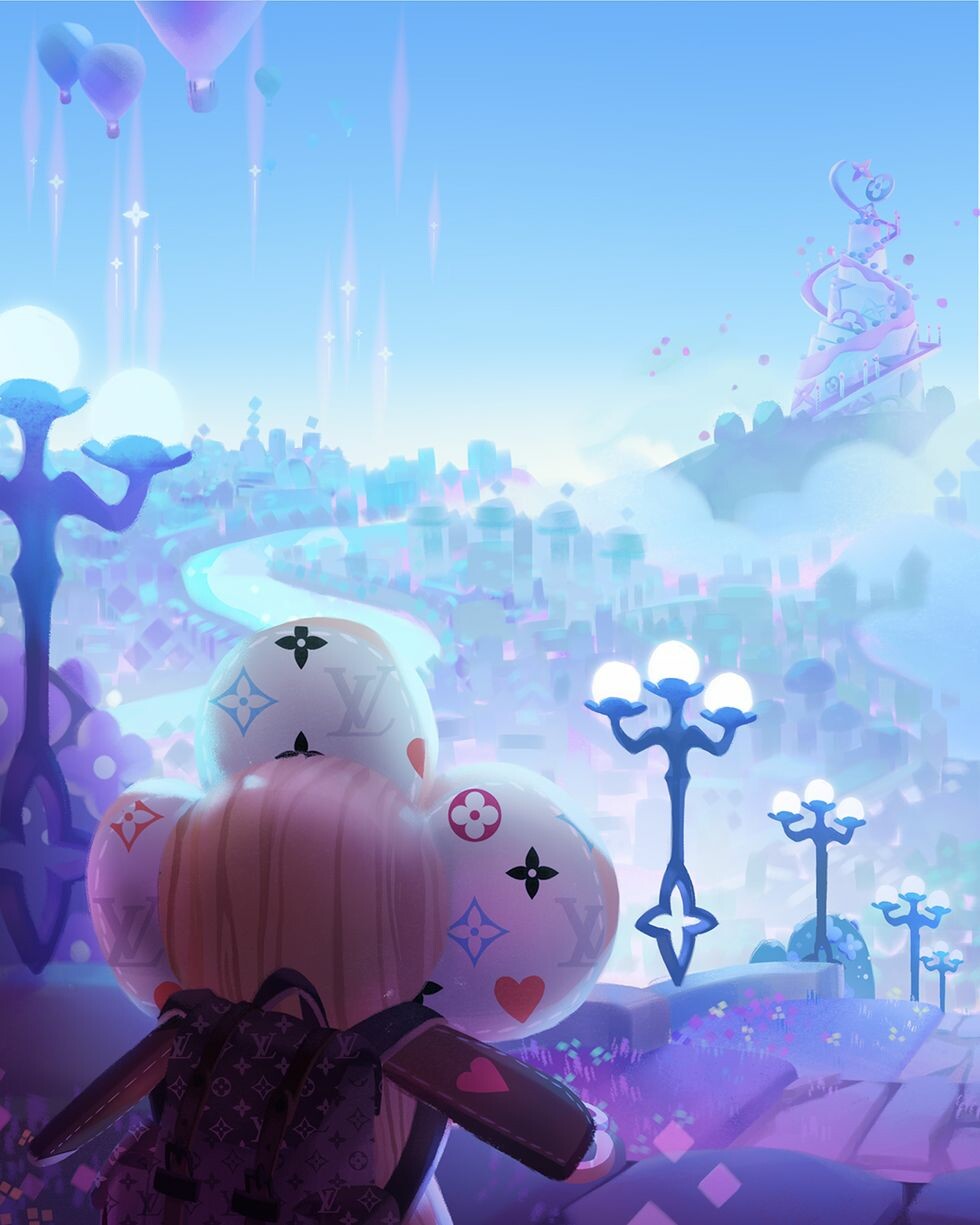 Photo Credit: Louis Vuitton 'Louis The Game'
The party theme continues, collecting candles along the way and finding keys to unlock further exciting journeys. Throughout the game, Vuitton monograms are prevalent in character skins and even the character controls. Created by Georges Vuitton, the monogram was dedicated to his late father Louis, so it is particularly poignant for his birthday celebrations to include the iconic logo.
The game allows the player to win one of 30 original NFTs embedded by contemporary, digital artist, Beeple. Louis Vuitton's creative director, Nicolas Ghesquière, is always creating new connections with clientele. Previously working with Emma Chamberlain via social media, to now collaborating with BTS on a window display to celebrate the house's bicentennial, Ghesquière is recognising the historical significance of the house whilst honouring it through contemporary means of apps and NFTs.
Throughout the next few months, further celebrations are expected from the fashion house. A newly imagined trunk design, a documentary of Louis' life, and a jewellery collection reflective of the journey Louis experienced, are some of the dedications made for the bicentennial.
Let's get playing!
Words By Caitlin Sahin