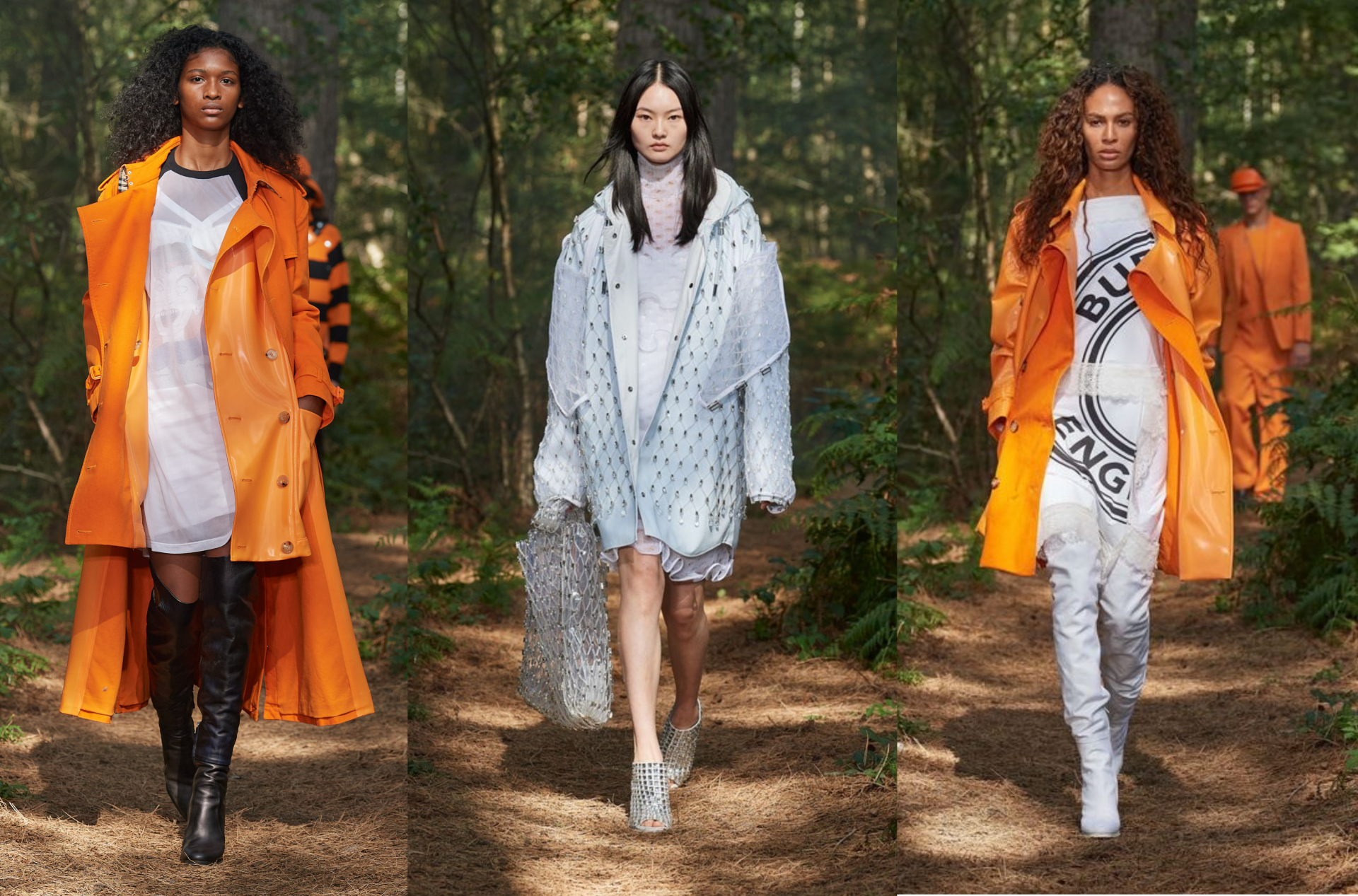 'A love affair between a mermaid and a shark, set against the ocean, then brought to land' is what inspired Riccardo Tisci's Spring 2021 Burberry collection. A collaboration with the performance artist Anne Imhof, the show saw a contemporary and dystopian reimagination of fairy tales, focussing particularly on the relationship and contrast between the mystical and the natural. Although exuding mystery and isolation, set in a divinely excluded woodland, the show's live broadcast (virtually 'hosted' by Bella Hadid, Rosalía, Erykah Badu and Steve Lacey) grounds London Fashion Week in its new pandemic inspired approach – an ode to online and distanced art.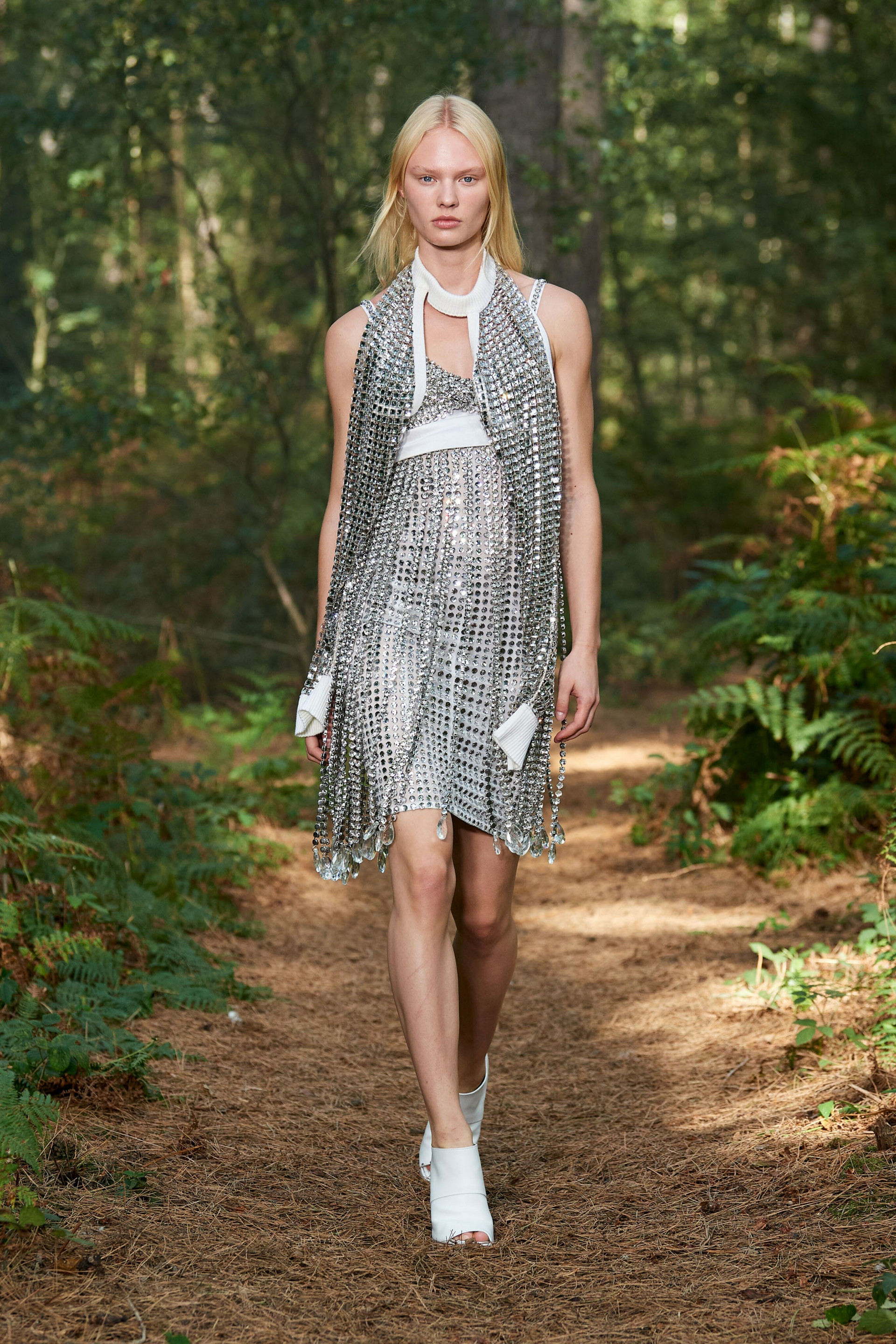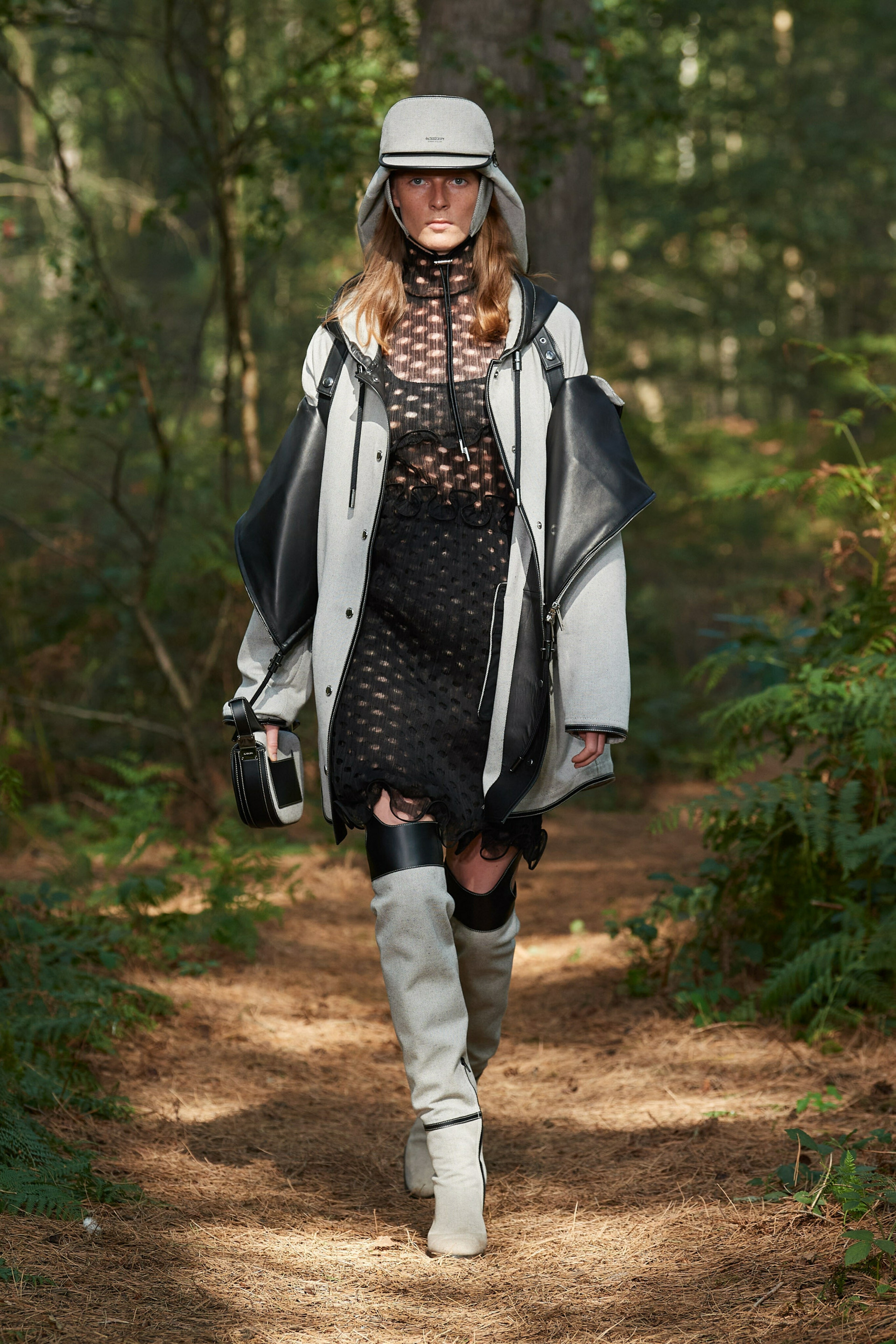 Tisci's first collection post-lockdown, his looks are evidently inspired by an element of isolation, and the subsequent joy we gain from escaping this – a motive visually emphasised by the models promenading amongst the trees, appearing from heavily thicketed areas to light, open spaces. With garments orienting heavily around the colour blue, we see the metaphor of escapism through a link to water. Alongside standing as a contemporary reimagination of Burberry's heritage (its iconic trench coat created during WW1) this focus speaks to an element of freedom, alluding to powerful symbolism behind water: 'newness, freshness and cleansing'. This element was further emphasised by camera angles, showing them changing inside (then leaving) tight confined boxes. This insertion of artistry to the model's movement and transitions again emphasised Tisci's focus on change and evolution.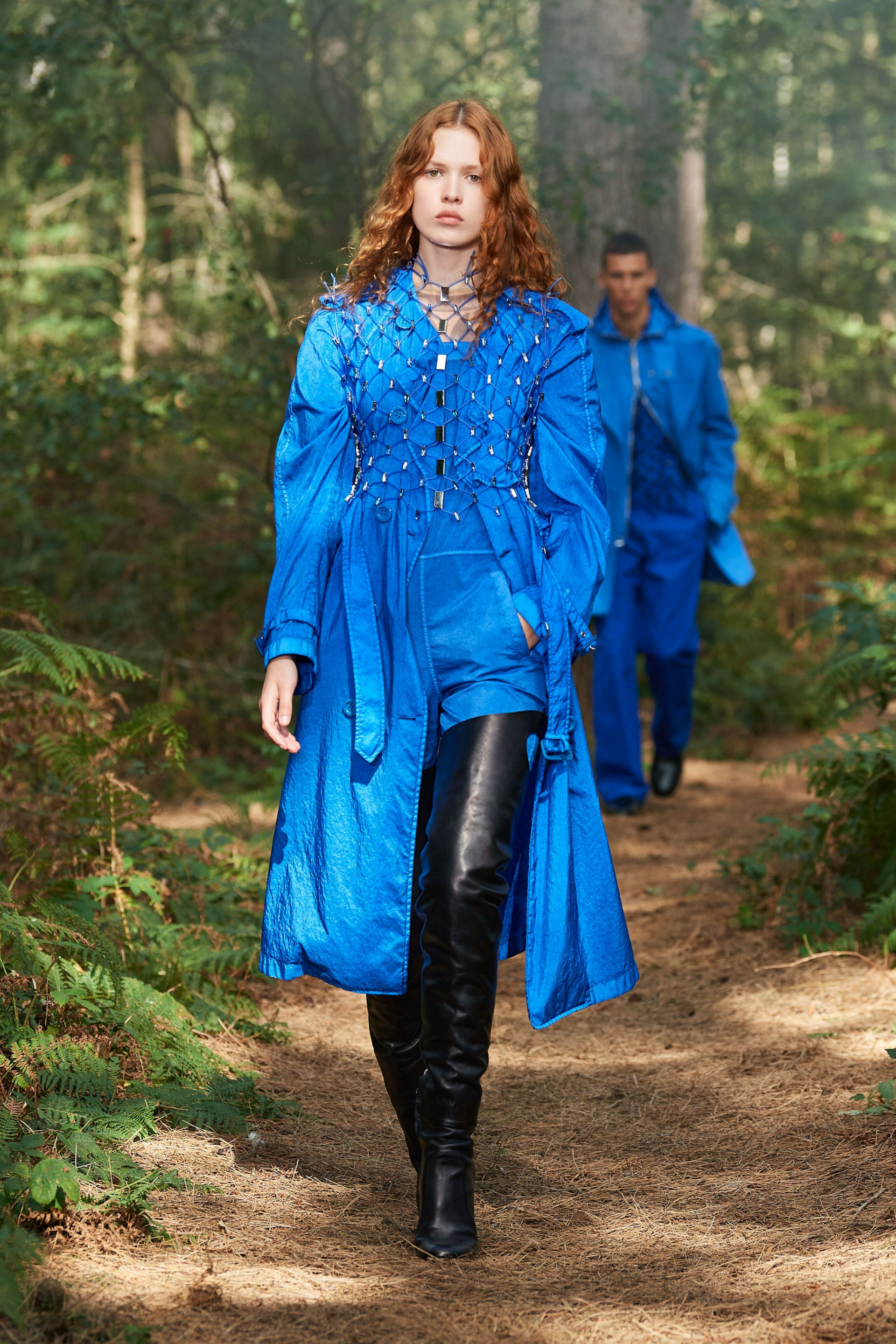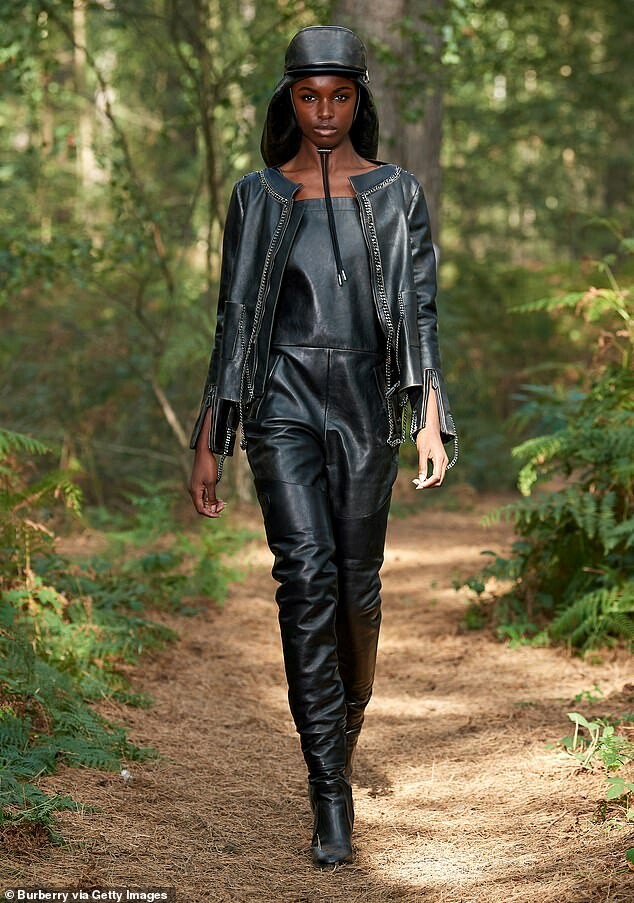 Top Moments To Know About the Show:
The show was set in the middle of the English Countryside
Walking through the quintessential English Countryside, the models walked the catwalk surrounded by the depths of English woods. A real testament to how we have spent the majority of lockdown. Walks.
The collections was introduced by a host of celebs including Bella Hadid and Rosalina
No better way to introduce an iconic collection other than a zoom (of course) hosted by Erykah Badu alongside Rosalina, Bella Hadid, and Steve Lacy
The muse of the collection was inspired by a mermaid and a shark
"Swim with the great Burberry Shark at your own risk" inspired by an array of netting, fishnets, fisherman hats, and fish illustrations.
Burberry Spring Summer 21 Collection
Words by Hannah Emery