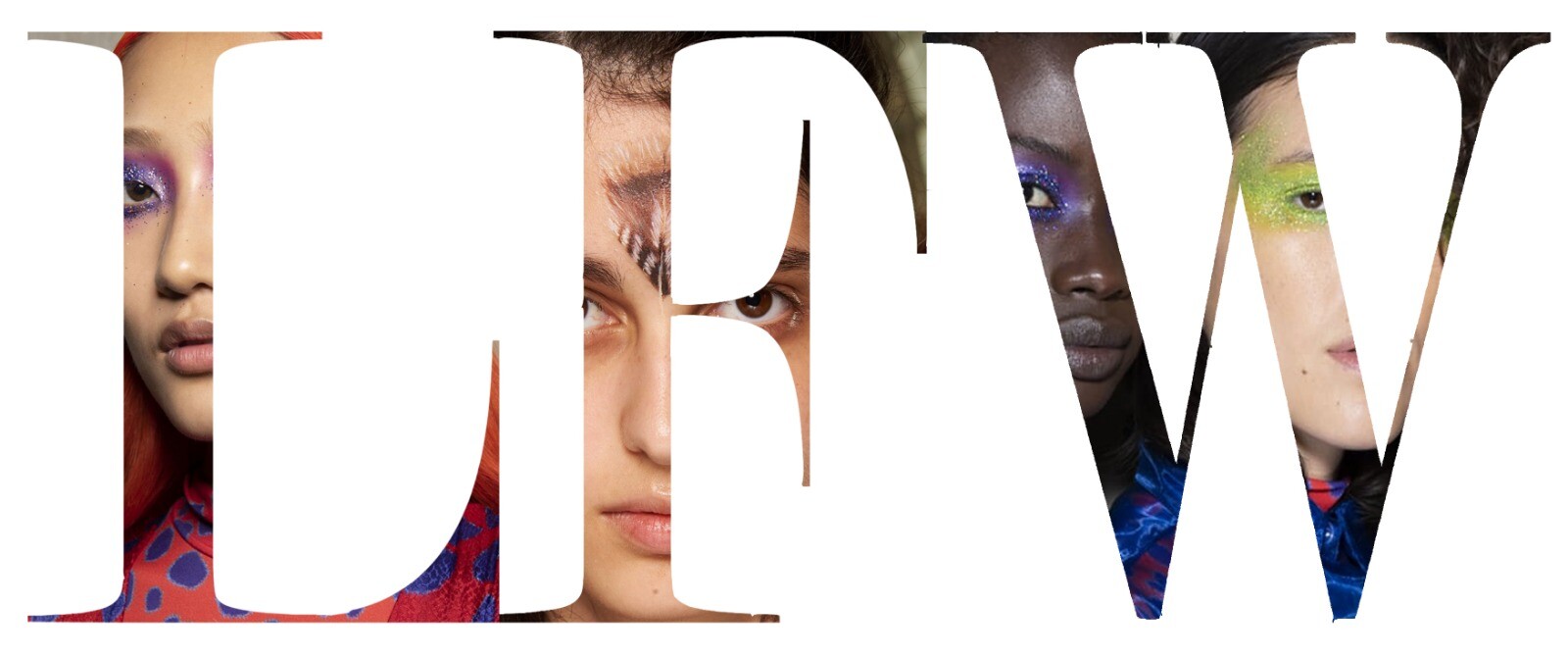 By the end of fashion month, we think it's only fair the fashion houses run MUA for Euphoria, Donni Davy and Kirsten Sage Coleman, their cheque. As it seems the ongoing avant-garde-glitterati trend we saw plastered over NYFW showed no signs of stopped this week.
Most notably, so far, was House of Holland. As the show was staged in a mirrored art installation dreamscape, the roster of colour from the collection created a kaleidoscope effect. And it seems this effect was emulated onto eyelids for the show. As we speak, images of the sparkled look in bright candied purples, and lime green yellows is already being sprawled over the Instagram explore page.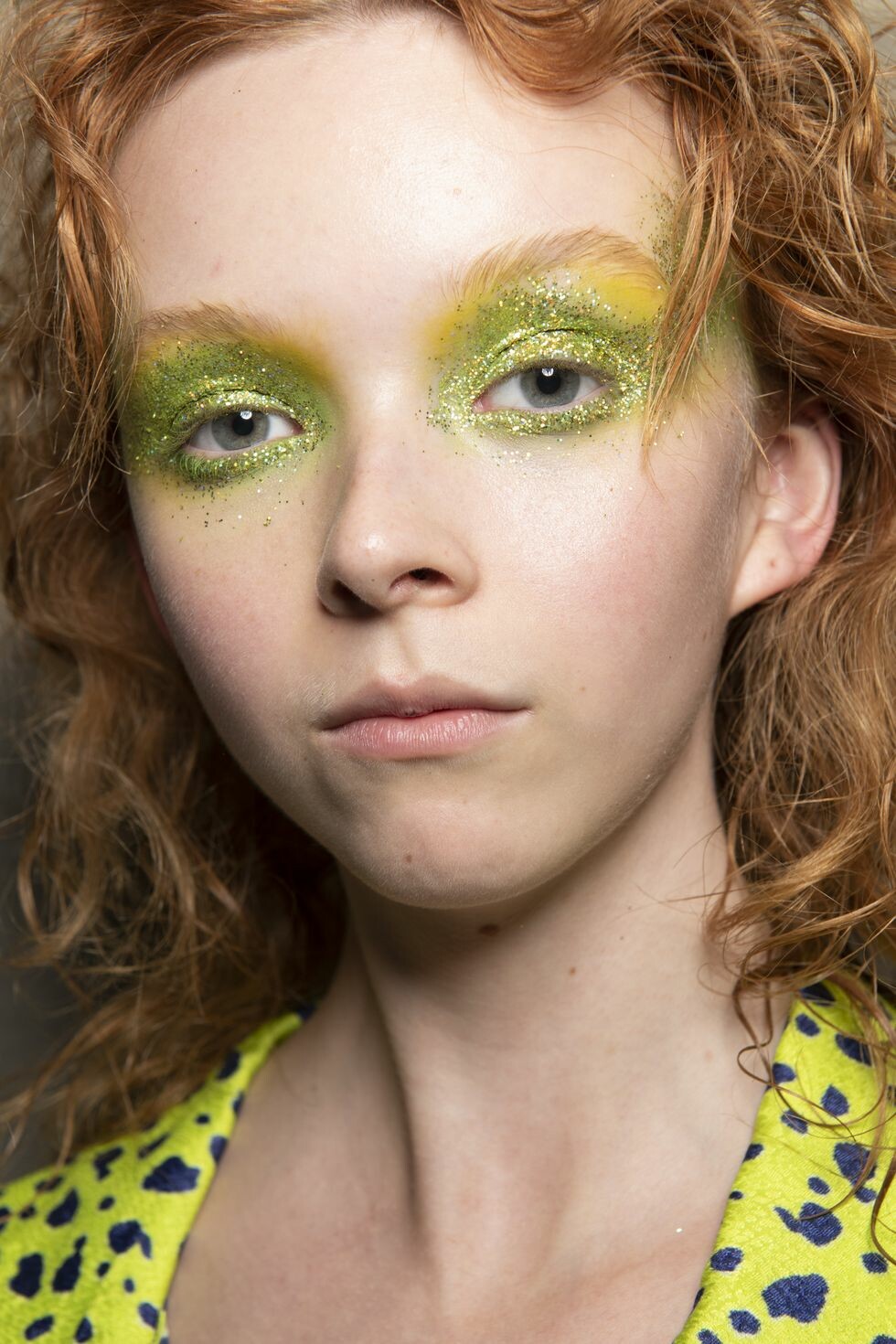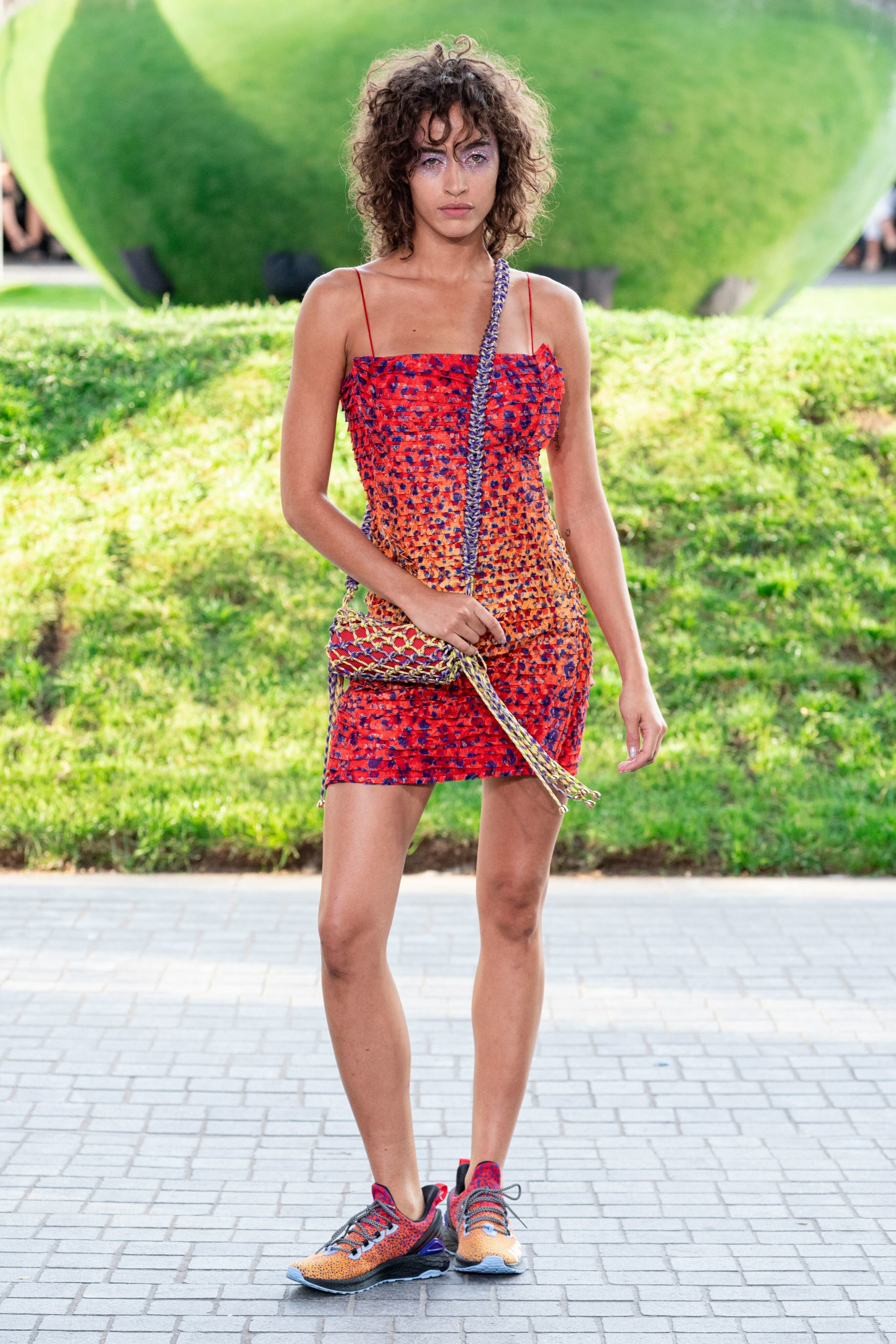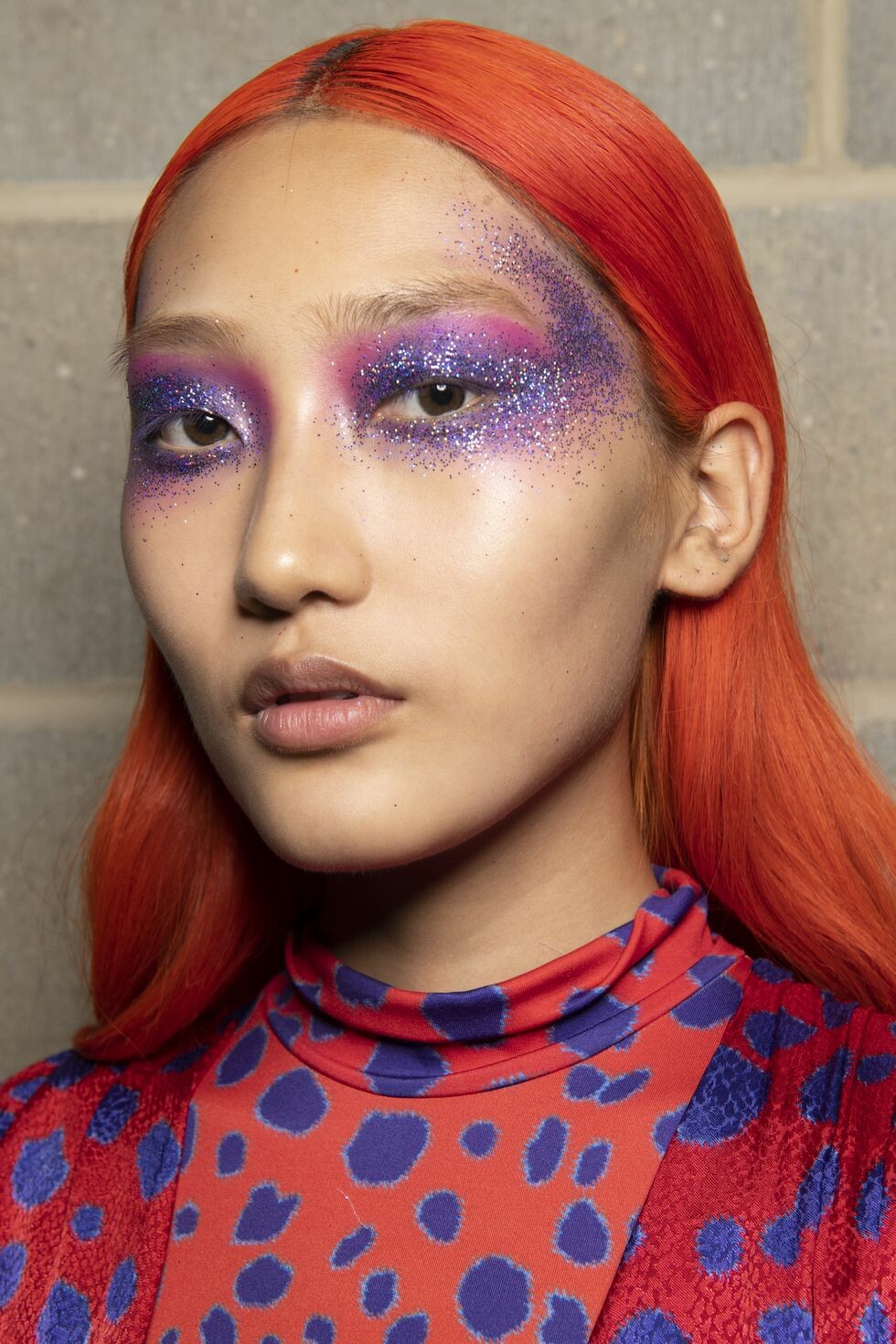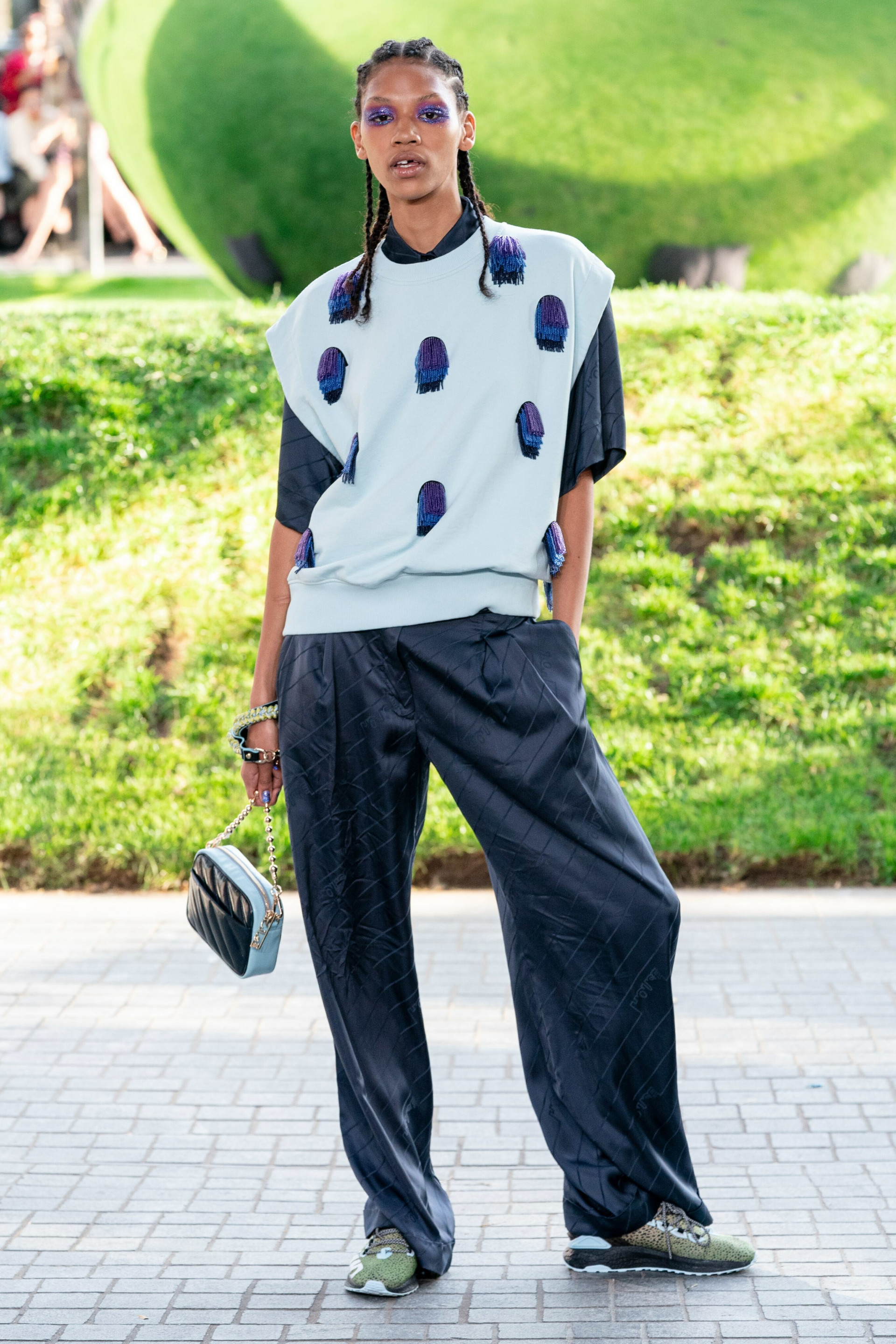 Looks from House of Holland
Yet, despite SS20 bringing an armada of flowy, billowing dresses in paisley prints, and florals, it's often been juxtaposed by grungy, goth style makeup, and the metallic sparkles expected more of the AW shows.
Molly Goddard went for a gothic-geisha look to offset her archetypal plume dresses we adore her for, and Ashish applied dark liner to top and bottom waterlines giving an almost opium-den/'Manson family'- feel to the 70's flower power prints and hairstyles.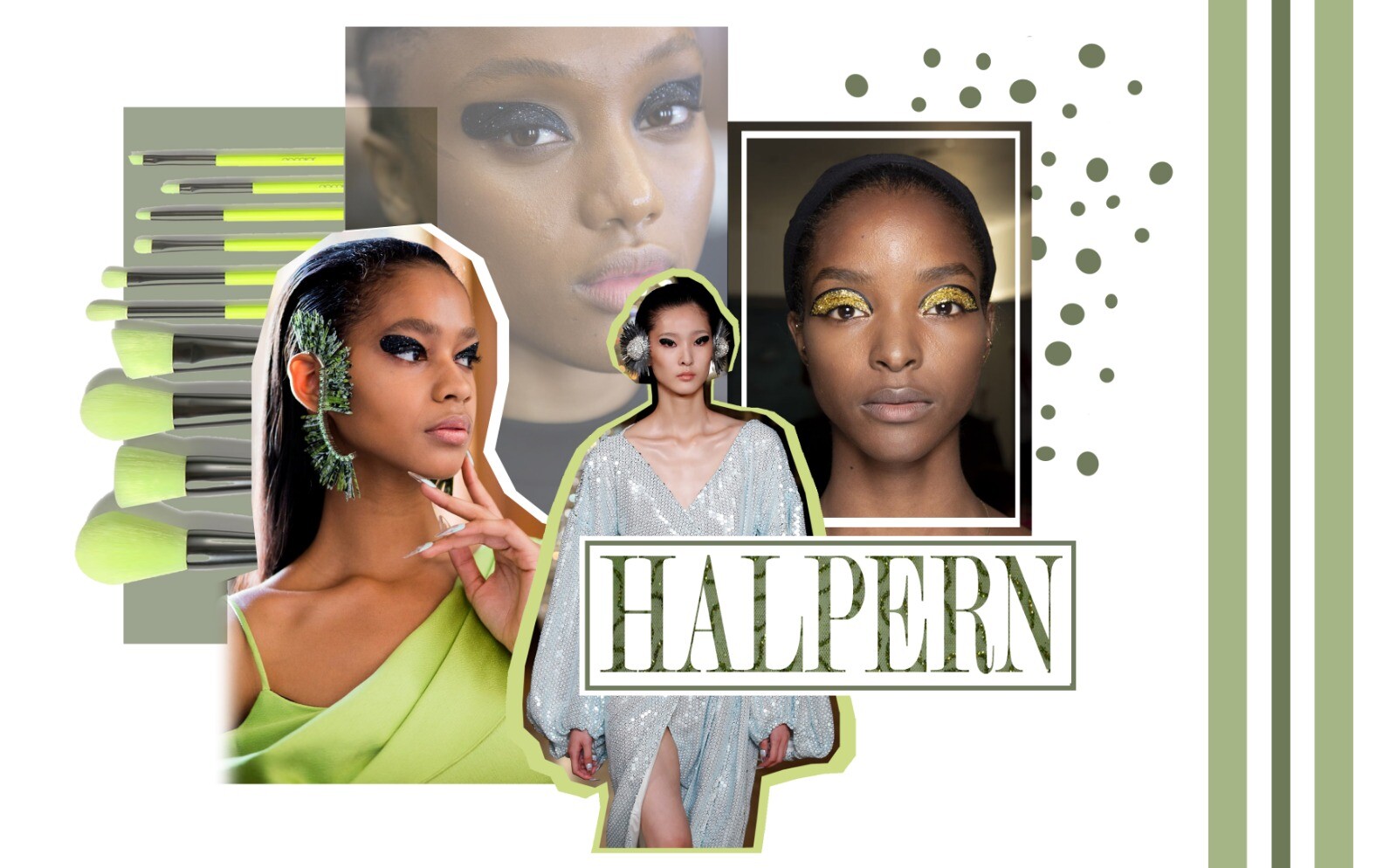 Halpern offset their heavy-rocker eyes with turn-of-the-century chandeliers grazing along the runway. Done in homage to Barbara Streisand, the collection was all about New York glamour and disco from the native New Yorker.
Applying black shadow thickly as an opaque all-over colour in a wing shape, topped with delicate silver shimmer gave the models an almost feathered eye-look as they danced down the runway in disco-style gowns. Very black swan.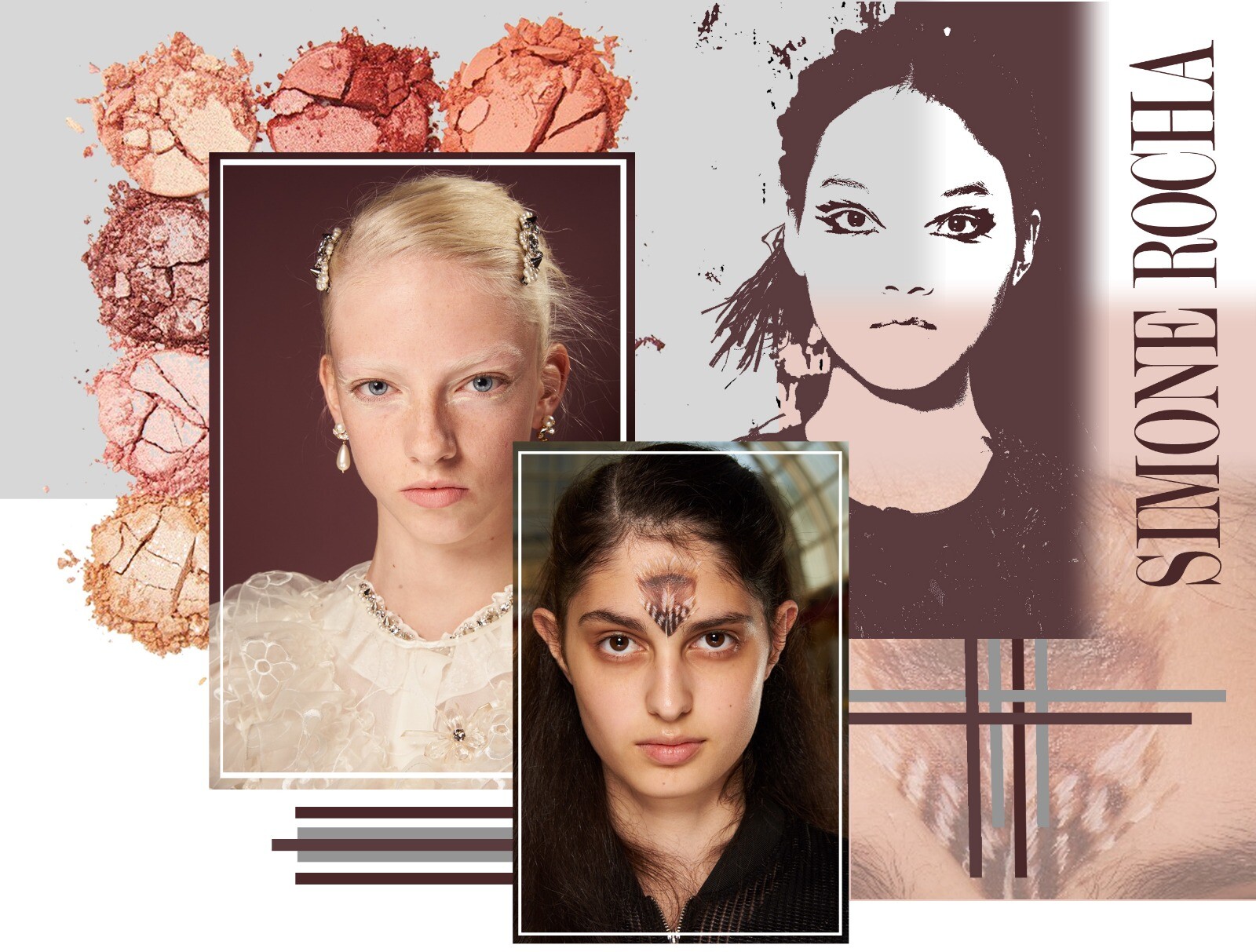 Halpern wasn't the only example of a theme of angel-winged liner at London Fashion Week, as Simone Rocha used white and black liner to create bird-like eyes. However, Rocha went ever more avant-garde with the look by having individual feathers painted onto models' foreheads.
With more shows to come from London in its final days, and Paris and Milan still to go, one thing is for sure – keep hold of that sparkly shadow until told otherwise.
Artwork by Katie Janes
. .