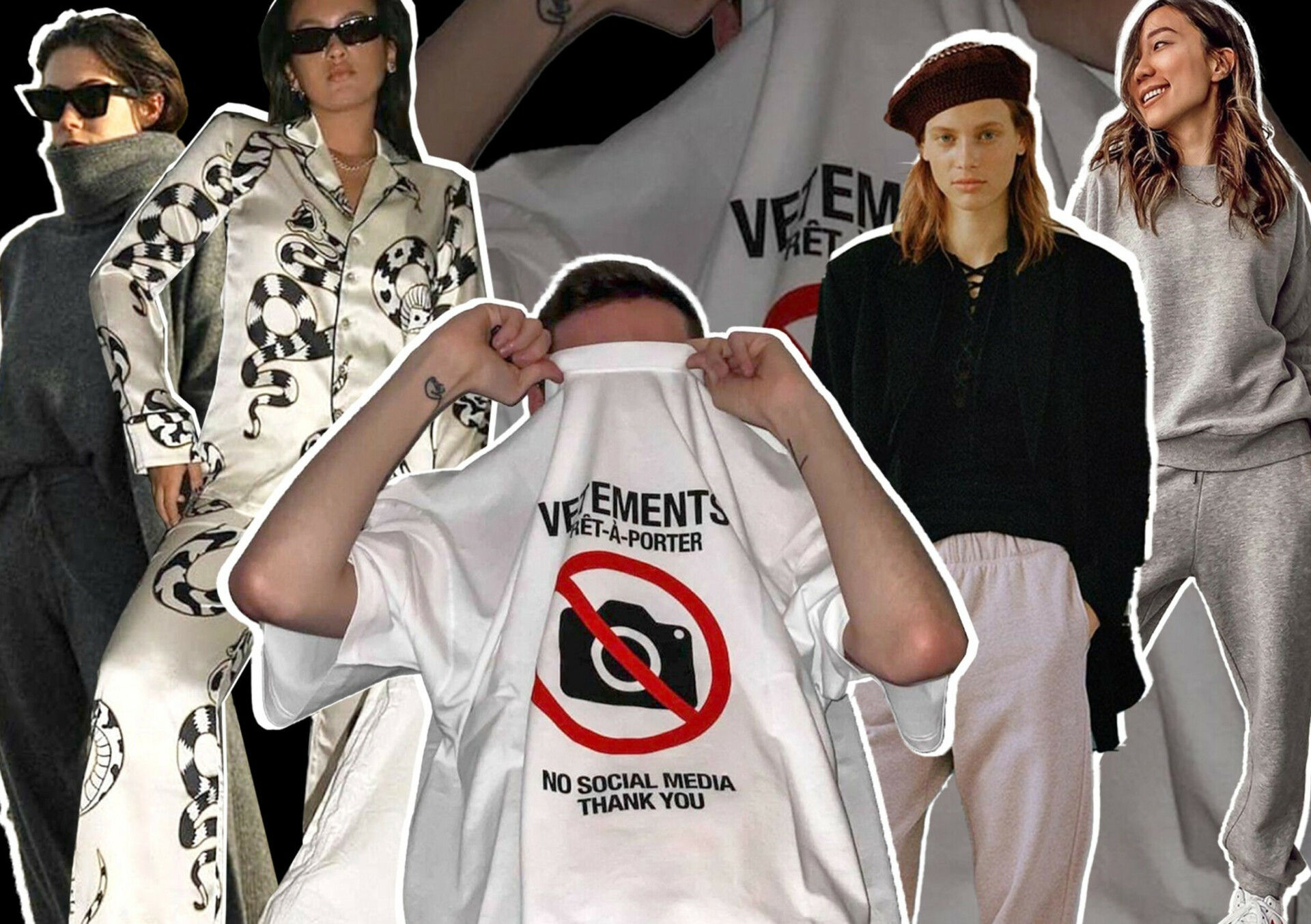 Lockdown 3.0. Back again. Chances are you have a stocked wardrobe of tracksuit bottoms, tie dye t-shirts and oversized hoodies from the first lockdown. But now we all have to face facts that we are in this for good… again… as going 'out-out' has become the new 'in-in'. Instead of spending your cash on nail and lash appointments we so desperately crave, we are drowning our lockdown blues in what we know best. Clothes.
The Silk Pyjamas
Perfect for those days that feel like a Sunday. The days when you just want to sit on the sofa in your pj's. A silk pyjama set, slippers and an eye mask make the ideal trio for a day of lounging in style.
Comfy and Cool
The outfit for all lockdown occasions, whether it is a zoom meeting, a daily walk in the park, visit to essential shops or watching your favourite series. A pair of knitted trousers, paired with a classic t-shirt and a velvet headband, the perfect hybrid of casual and sophisticated.
Activewear
Whether it is for a home workout or just effortless style and comfort? Who cares. Workout clothes matched with a hoodie and a beautiful hairclip can be the ideal outfit for around the house and is extremely versatile for working out or just working.
Going out in the house
For the days when, for your own sanity, you feel like dressing up, but have nowhere to go. Maybe you are having withdrawals from seeing your friends at the bar. Slip into something glamorous for cocktails in the kitchen. The perfect go-to is, a leopard print midi dress, Doc Martens and some gold jewellery.
Words by Lottie Hipperson, Graphics by Victoria Zhao