Live at Leeds – a cultural indie event that filled the streets and hipster venues in Leeds, UK, sponsored by big names including Dr. Martens, invited the Voir team to experience the live action on the day.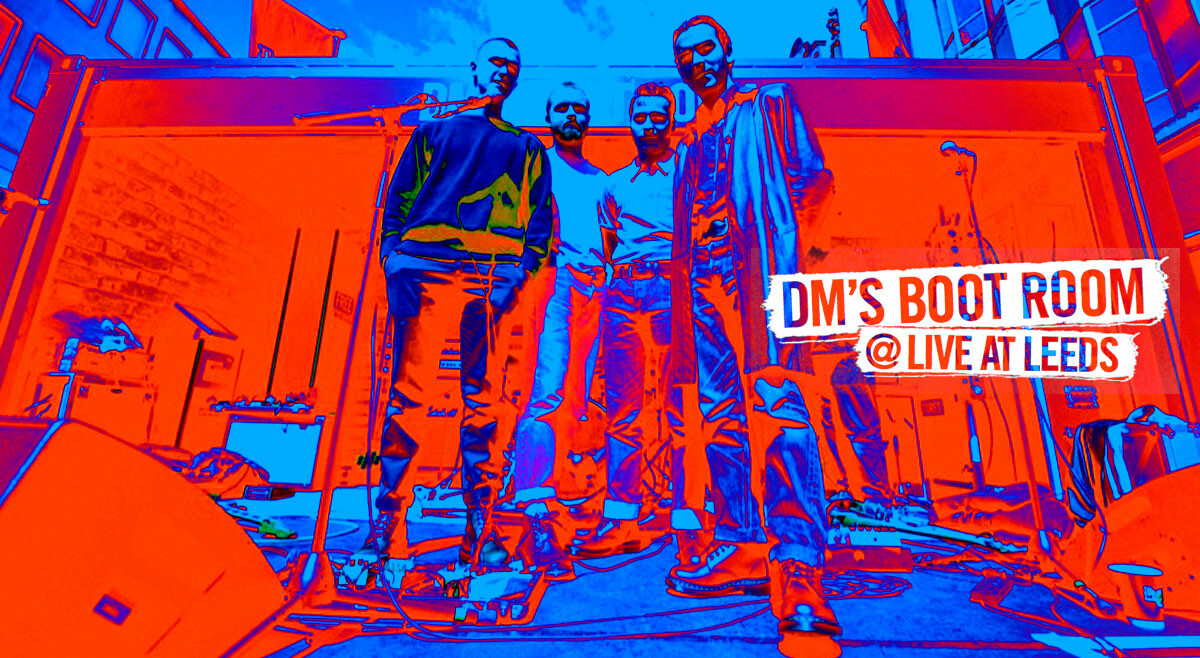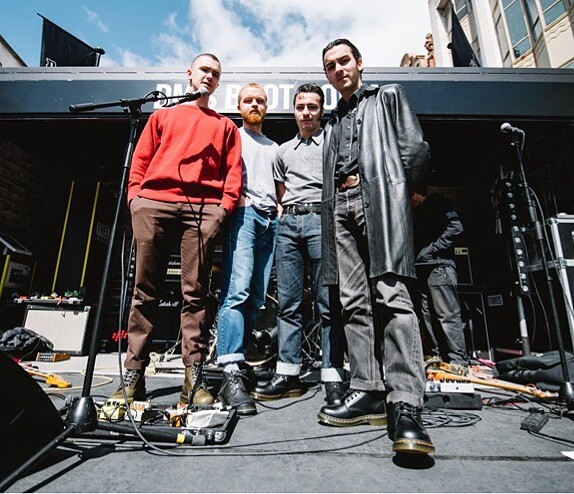 Dr. Martens for the second time at the event, demonstrated how they value the importance of commerce; strong interaction between the brand and its customers; creating a unified sense of loyalty.
The grunge fashion label once again offered the opportunity for new and upcoming artists to perform on stage on the day in force of their Briggate Takeover. The bands which my colleague Holly and I were lucky enough to watch perform, embodied the Dr. Martens spirit, and were representative of the punks, rockers and goths that have followed the eminent footwear giant over the years.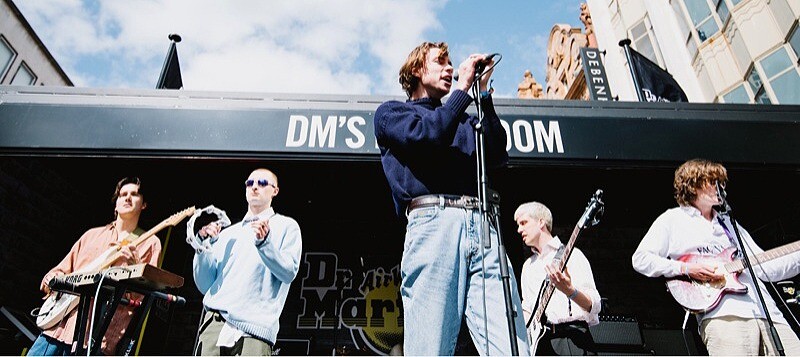 Dr. Martens has been established for almost 60 years and has grown with the changes in fashion, still remaining today as one of the most iconic brands to date. Kick starting a new era, the iconic boots have been on the feet of those who perhaps give a middle finger to social and cultural norms. Dr. Martens has become a safe haven for those who thrive in their individuality, united through their energy and passion.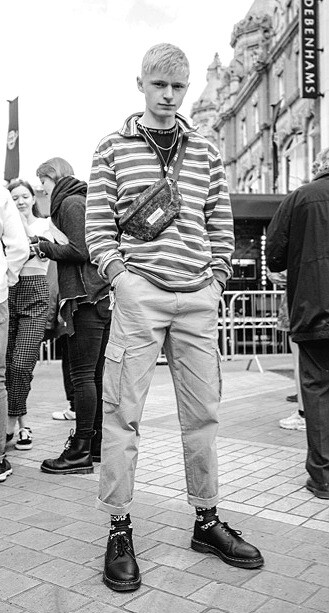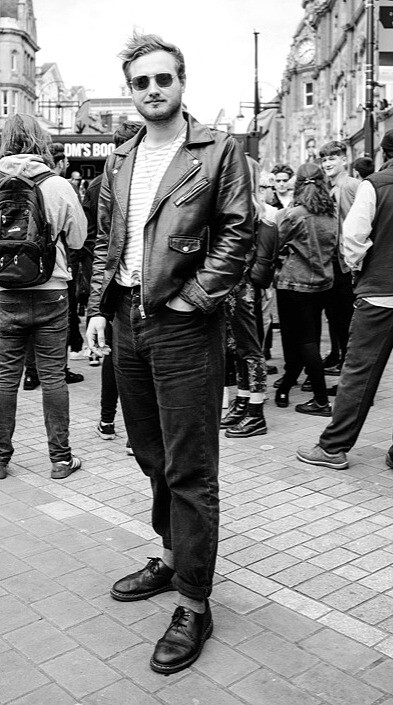 The shoes have eloquently been developed from a modest workwear boot to a new concept which innovatively combines functionality with fashion. By the 1960s when their trademark boot was almost fully formed, it arrived at a time where change was imminent. A social and cultural revolution was on the rise and Dr. Martens was a martyr for pushing the boundaries. In their efforts to give back to their customers and to go further than just the £170 transaction for some new boots… the Dr. Martens flagship store in Camden has an annex called 'The Boot Room' in which regular gigs take place. Additionally, barbers are often invited into the store to offer complimentary haircuts.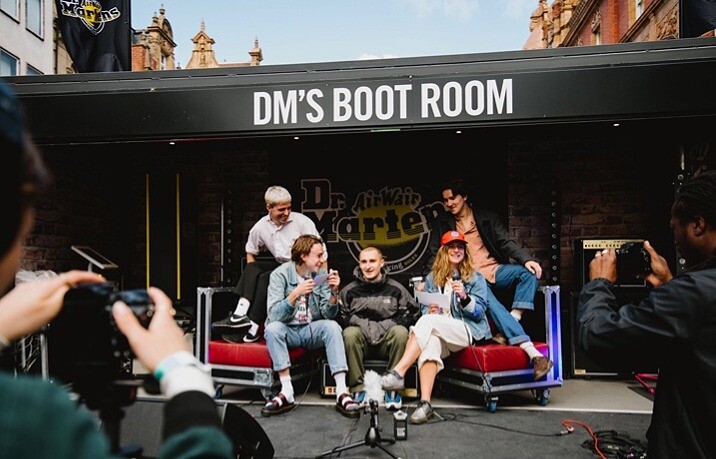 Dr. Martens has shown resilience over the years; managing to remain current and on trend throughout the many changes in fashion. Their most recent summer sandal collection manifests the versatility of their footwear and no doubt will be worn by the many supporters of the brand.
https://www.drmartens.com/uk/en_gb/c/womens-sandals
https://www.drmartens.com/uk/en_gb/c/mens-sandals
We are incredibly grateful to have spent the day with Dr. Martens at Live at Leeds. It was wonderful to get the chance to witness the behind the scenes work that goes into creating the engagement that a brand like Dr. Martens has with their audience. Here at Voir, we are even more appreciative of the fire and spirit of the brand and we look forward to seeing what more is to come.