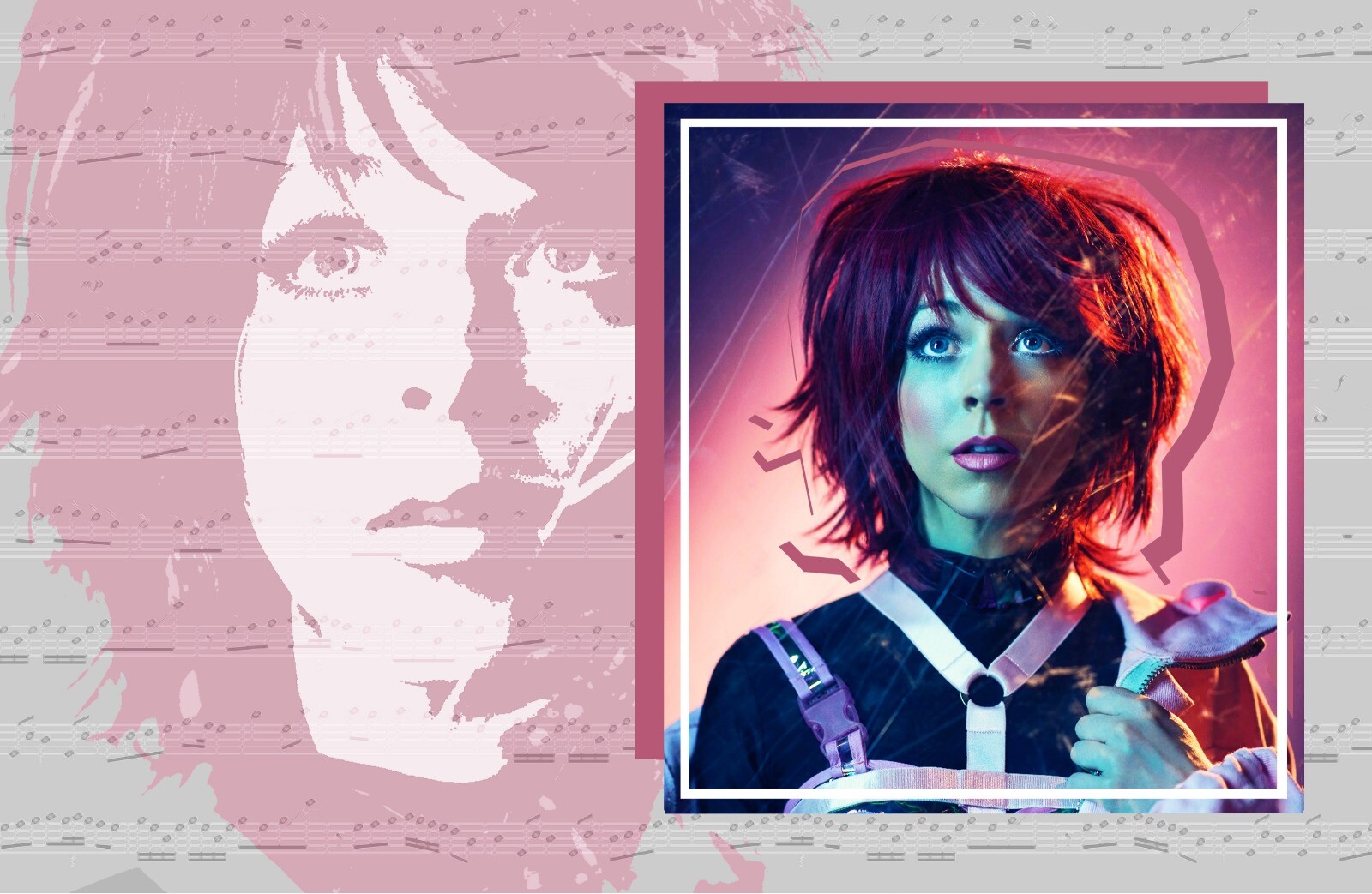 Lindsey Stirling can be considered as one of the first YouTubers, having been on the platform for over ten years and amounting over 2 billion views. As a world-famous violinist, plus a fantastical dancer, who has her career on the internet Lindsey Stirling is truly a sign of the times, representing an extraordinary balance between classic and modern. Her latest album Artemis, released earlier this year in September, follows the symbiosis between classical and modern in her career, with a distinct cyberpunk modern feel, yet inspired by the classical myth of the Greek goddess of the moon Artemis.
We spoke with Lindsey on her latest ventures, and how to find the light within the dark.
"When I first started on YouTube, one of the biggest differences was that it wasn't cool. Now kids want to be YouTubers; people know that you can make a career [on YouTube]. It was a place where we 'rejects' went, for the people where the industry didn't have a place for, the place for the people who did something that was a little outside the box. It was a lot of passionate people, that just loved their art, and we so were excited to create. Now people put millions of dollars into YouTube channels, and with ads, everyone knows you can make money."
After all, to be an internet star is one of the most sought out professions of the decade. For example, in a recent survey conducted earlier this year, it was revealed at 11% of teenagers between 13-19 wanted to pursue a career as a YouTuber, blogger, or Instagram star.
"Now it's very commercial and very cool and trendy. You can tell a huge difference in the community of people who are on YouTube. So many people are doing well there now, where it used to be this tiny family where we all knew each other, and were fans of each other, and worked/collaborated."
Yet, despite the proliferation of online content, compared to when Lindsey started on the platform "you still get a dedicated very special relationship with your fans. But, it used to be stronger. The first YouTube fans were so excited about whatever their YouTuber did or said. I remember brand deals used to make a difference; fans were so reactive back then, you felt like what you said made a huge impact on your audience. But, there's so much out there now, fans are a little less fanatical."
Even though Lindsey may be working within a niche musical market, her discography is impressive for someone who was once told by Piers Morgan that she sounded like "drowned rats being strangled". She's worked with the likes of John Legend, Sabrina Carpenter, Céline Dion, Elle King, and Becky G, who for her brought their own inspiration to every body of work – her favourite being a collaboration with her teen idol Amy Lee, from Evanescence. Yet, Lindsey will also admit herself that her works "can be a little different". For example, Lindsey created a visual concert for the release of Artmeis, in which she was wired up to CGI system where an avatar of herself performed a live stream of the album. Her hopes for the future would be to work with the likes of Cirque de Soleil – a dream of any performer I'm sure, plus, to work with world-famous classical composer John Williams.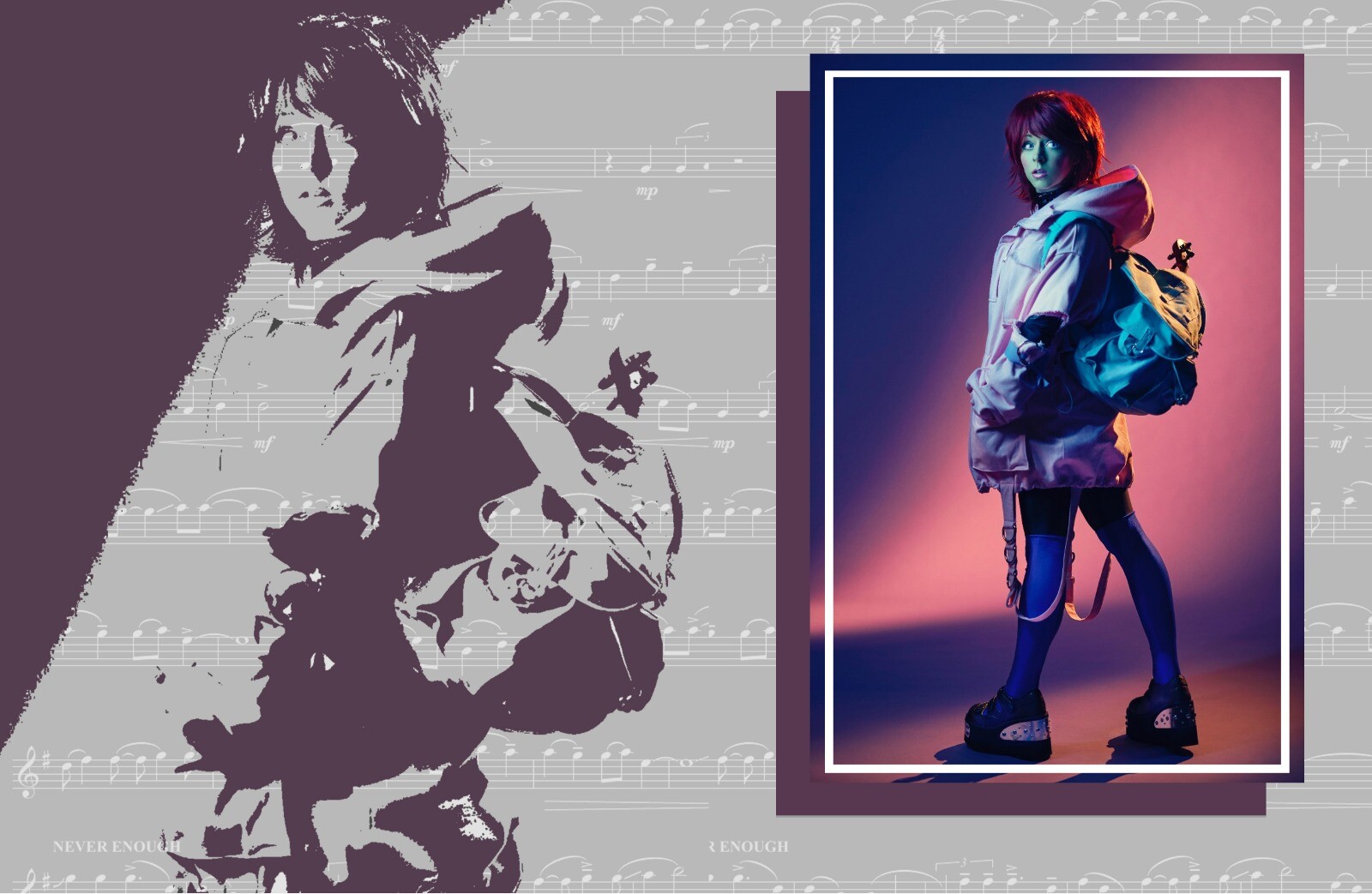 For Lindsey her creative process has always been about storytelling, it's why if you were to go onto her YouTube channel now you would find a plethora of songs and covers from popular culture, such as Game of Thrones, The Avengers, Zelda, Star Wars and Skyrim. Plus, she also revealed that Artemis coincides with a comic book to tell the visual story of her music, available to preview when you Shazam The Upside (feat. Elle King).
"I have always liked storytelling; it's so fun to dive into these fandoms, and use this epic music. I find it so powerful to draw inspiration from those genres and putting them into my own.". Her marriage of the two genres, EDM and Classical, allows Stirling to create such stories with the immense variety of sound the two can create together, it's something that's not been done before her. "I think the violin is so special, it has such emotion in it, it can sound like its crying, you can make it sound like its laughing, and happy and joyous".
Yet, despite the highs of a successful career, throughout her journey as an artist and role model, Lindsey has remained incredibly candid about her struggles with her mental health, having suffered from depression and an eating disorder in her early twenties.
Like many, Lindsey's art mostly concentrates around issues within her personal life. She explained that while her music and music videos may not be obviously personal, there's often underlying layers or a struggle behind the music, a "ballerina stuck in its box" trying to get out.
Stirling went onto explain she connected to the goddess Artemis after finding strength in the power of the moon. It started as she "was looking for a song title in different languages, which meant 'bringer of light'" "The moon brings light to darkness, the moon goes through phases, sometimes it's so powerful, and others you may not be able to find it in the sky, but the moon never gives up, and it continues to try to bring light into the darkness. It's a powerful metaphor for all of us. We all have to go through times of darkness and other days we don't, but don't get discouraged, you may be covered in a shadow, but you are still amazing and powerful."
Lindsey's candidness about her mental health is what implores her fans to continue to have such a special relationship with her, and what gives such rawness to the heartstrings of her music. For Lindsey, her mental maintenance is kept in check by mindfulness. "It comes down to the little choices, do you love yourself? What do you say to yourself throughout the day, are you going to be grateful for what is around you, or are you going to turn to anger? You need to become aware of how you react to things. Are you quicker to anger, or laugh?" By learning to recognise how you react to the small things is how you learn to react to the bigger things, and your general sense of self overall. She explains that, for her, by making a conscious choice on how you feel "stops life just happening to you", it gives yourself back some emotional control, and "you can be who you want to be".
Lindsey is currently touring the United States for her Winter Warmer Tour.
Find her YouTube channel here.And stream Artemis here.
Words by Hayley Barnes
Graphics by Katie Janes
, , , , , , , ,