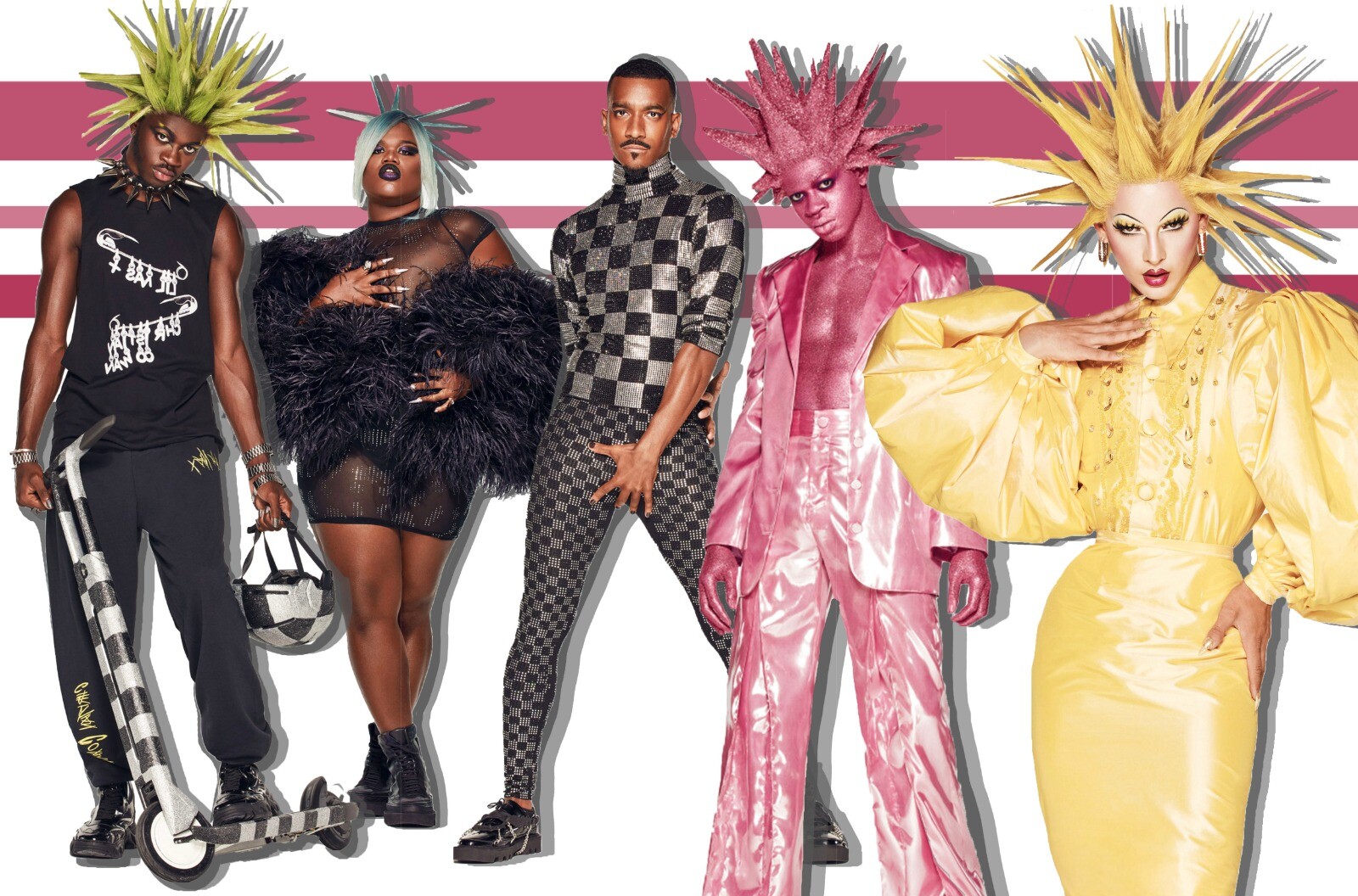 Christian Cowan X Lil Nas X Collaboration SS21: Lil Nas X, Jari Jones, Sean Bankhead, Violet Chachki images via Vijat Mohindra
Fresh from the New York Fashion Week, British designer Christian Cowan announced an unexpected collaboration with American rapper Lil Nas X for his Spring 2021 line.
NYFW 2020: Christian Cowan–Full Runway Show | NYFW | E! Red Carpet & Award Shows
The two have been close friends since the 2019 VMAs – where Cowan dressed the artist in a custom-made, western-inspired sequin silver suit – and after being in touch for the past year, they developed their new project together, virtually.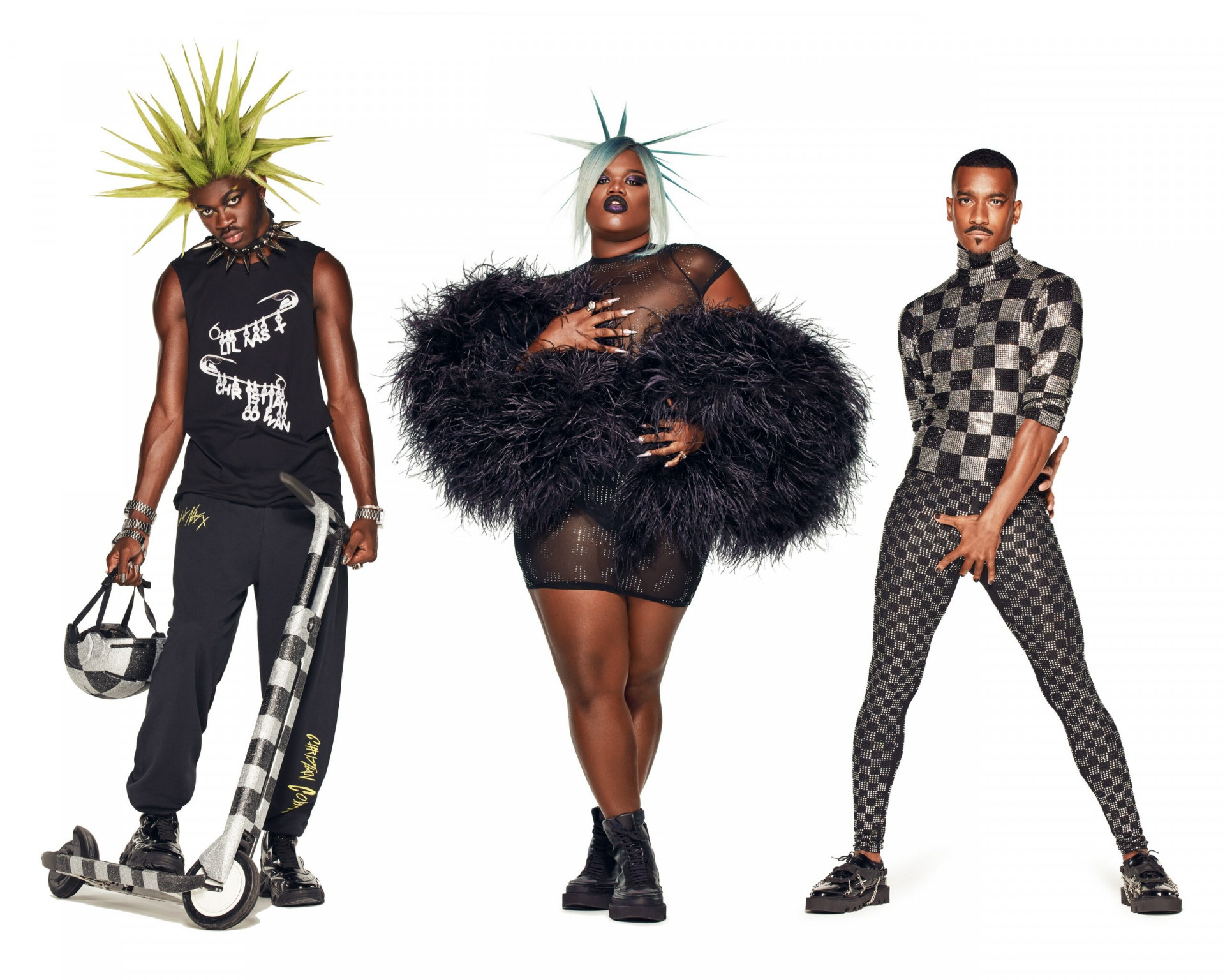 The unisex collection is a joint attempt to push queer representation in mainstream media as well as support Black LGBTQ+ youth: for instance, the funds raised through The Loveland Foundation will benefit Black queer youth in Atlanta, where the 'Old Town Road' singer is from. In a statement, Cowan said: 'Supporting the queer community is so important to me, but as a small brand, we don't normally have the ability to donate a lump sum of money like this. Nas and I both saw the opportunity to do something incredible together, especially as personal fans of the work Rachel Cargle does with the Loveland Foundation, it felt like a natural partnership.'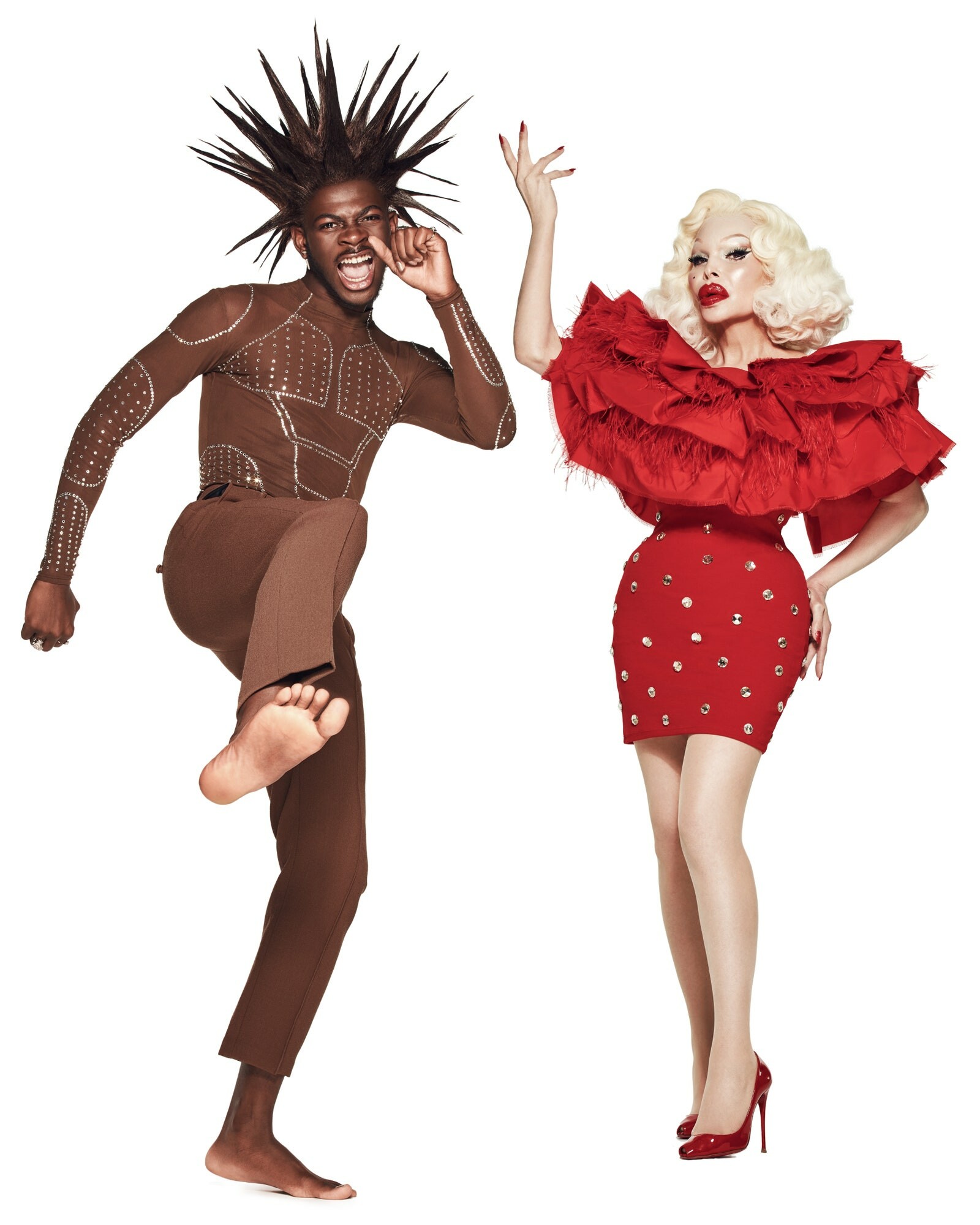 The collection was revealed on the last day of NYFW with a short film which showcased the designs worn by familiar faces of the fashion industry as well as emerging personalities, exclusively selected by the pair: from Marc Jacobs, Heidi Klum, and Helena Christensen to Lil Nas X – of course – Ava Max, AJ Harris, Amanda Lepore, Aweng Chuol, Chella Man, Drebae, and Violet Chachki.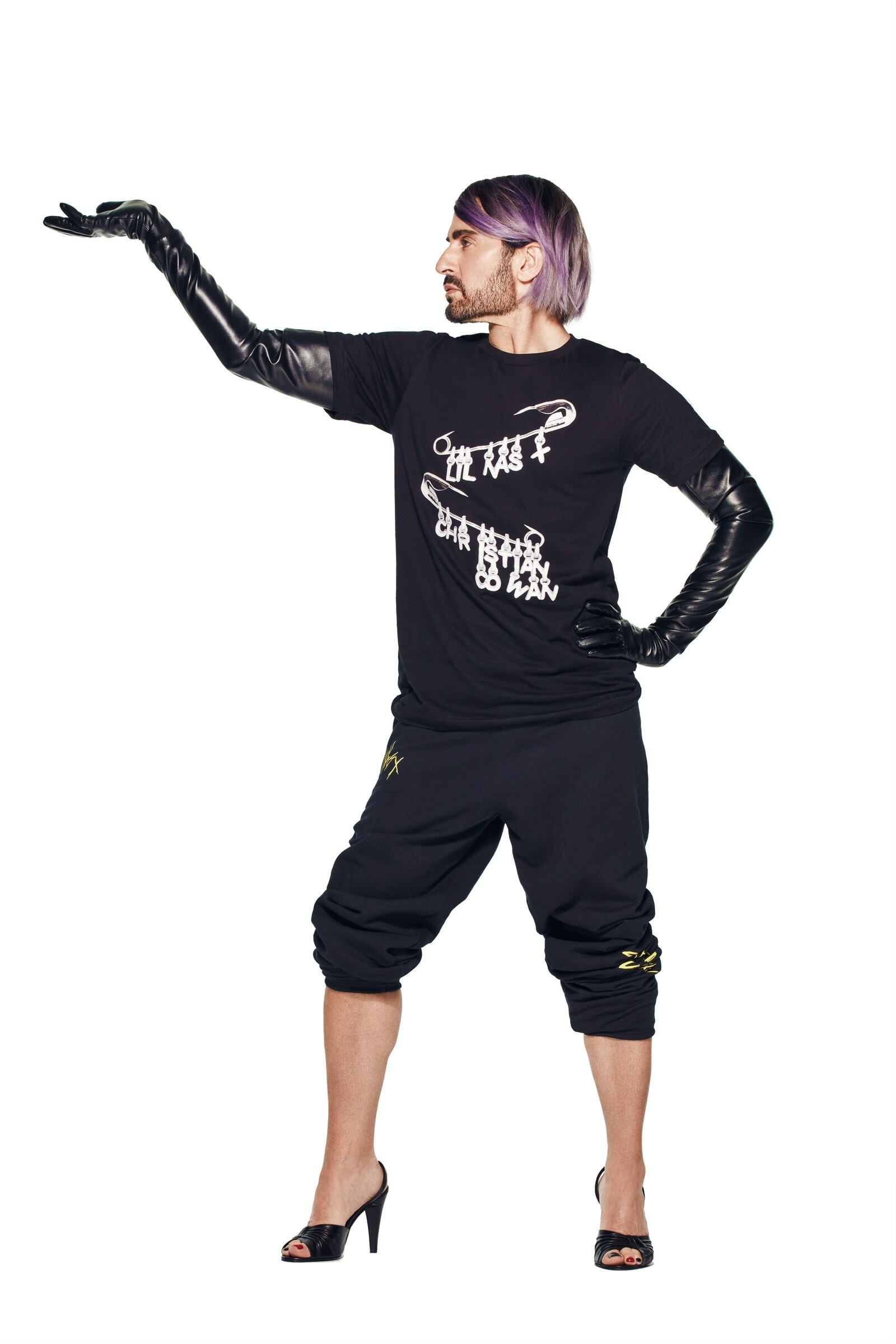 The line reflects the respective worlds of Cowan and Lil Nas X, which blend together to create a multitude of unisex pieces and fabrics (vinyl, satin, feathers, etc.). Inspired by rebellious youth, the Spring 2021 collection is reminiscent of the British punk movement of the '70s and features frisky patterns and materials such as polka dots, graffiti-like inscriptions, checks, glitters, and Swarovski crystals. Although there is a predominance of flashy colours – like yellow, pink, red, and purple – some silhouettes come in black, especially with long evening dresses.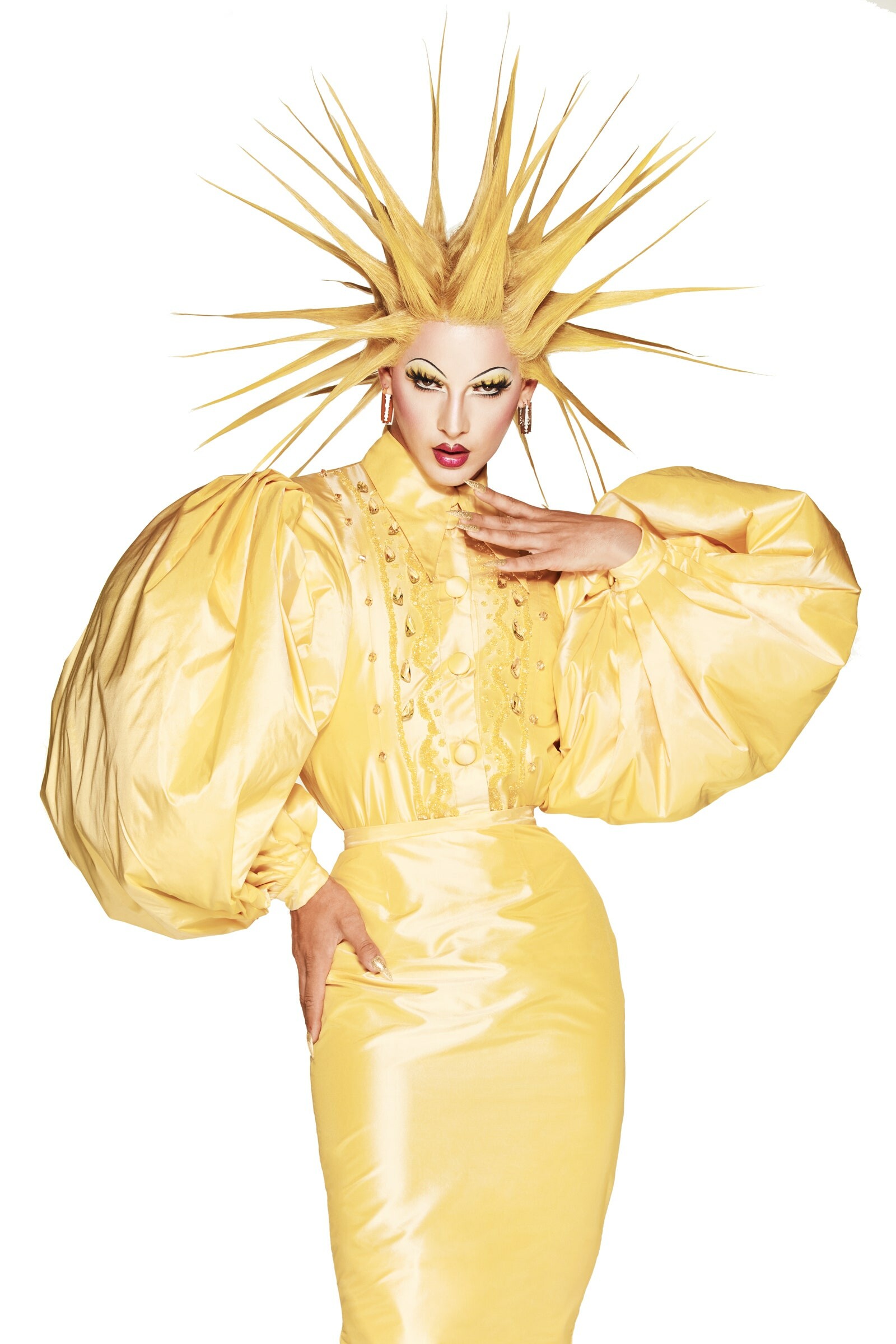 'What I love about this collection is not only are the clothes super sick and show-stopping, but I'm also really proud of what it represents and all the people that it will help,' Lil Nas X said. 'Atlanta is my hometown and the LGBTQ+ community is some of the most at risk, so I'm glad that we'll be able to offer them some support.'
The collection is now available exclusively on FWRD.com with 100% of the proceeds going towards The Loveland Foundation.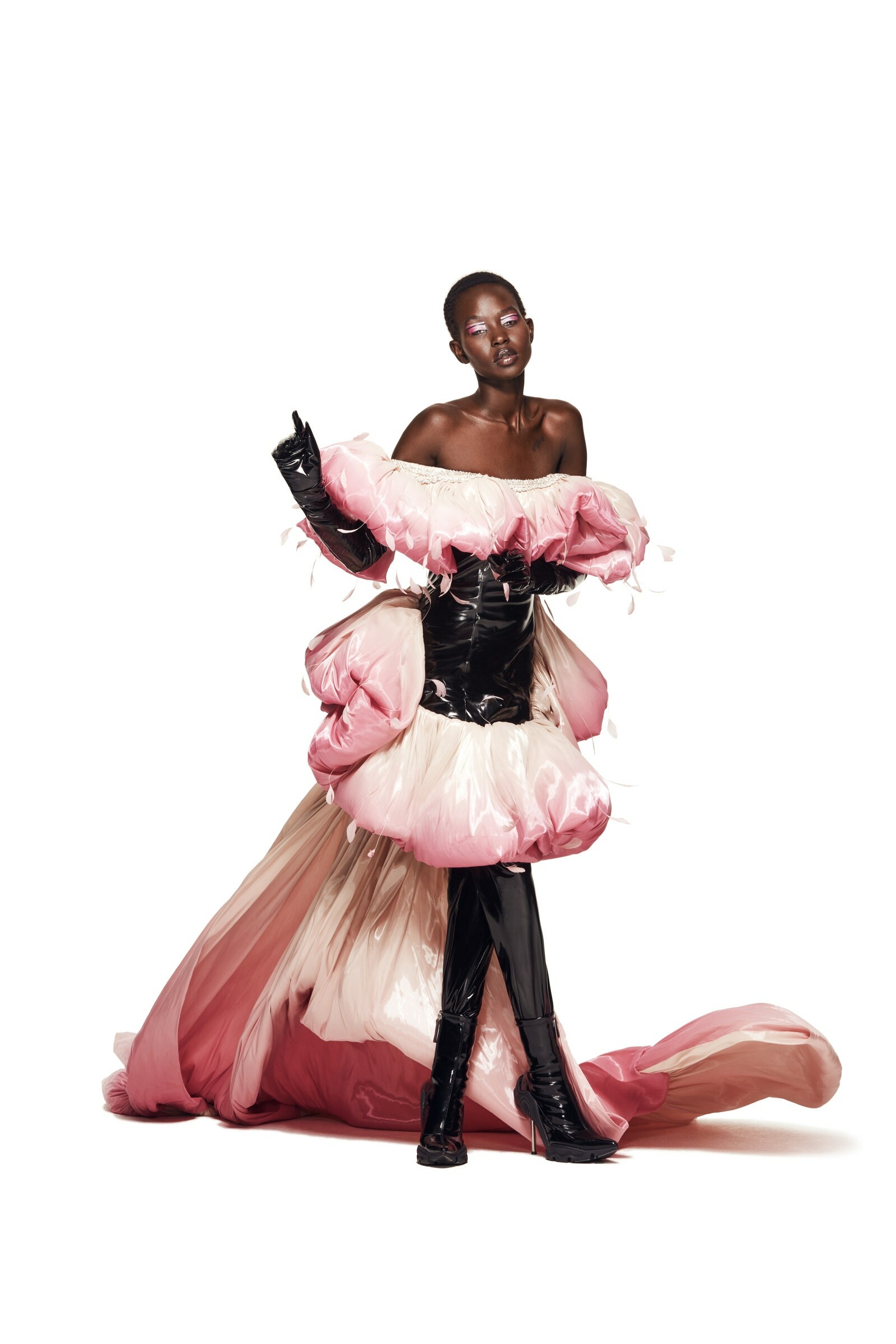 Words by Gennaro Costanzo
Graphics by Frances Scott