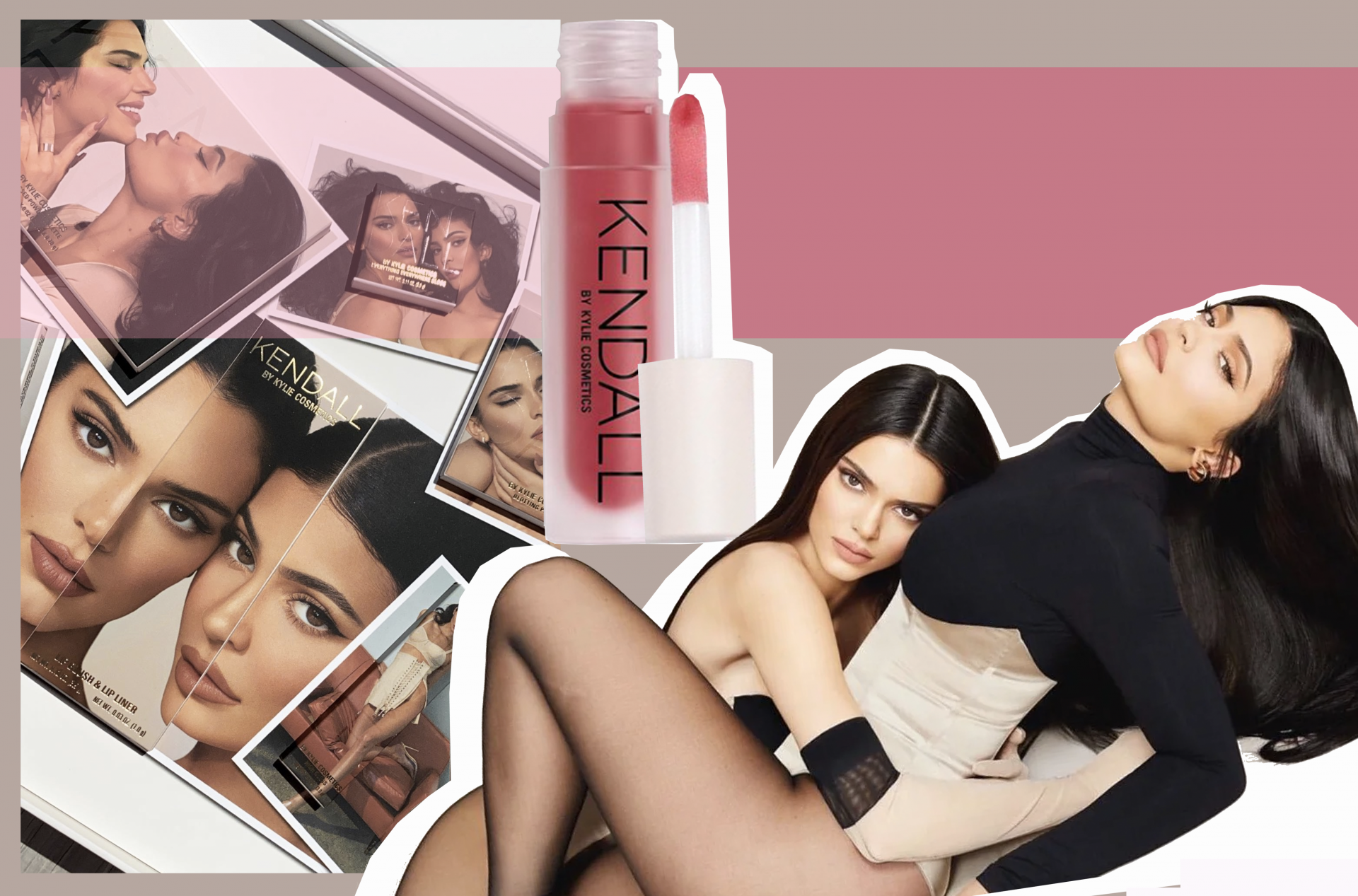 It's been a hot minute since Kylie and Kendall gave us a sneak peek into their upcoming collab with Kylie Cosmetics, and already the entire collection has been revealed!
Just about everyone in the Kardashian clan has collaborated with Kylie in Kylie Cosmetics. Since she launched the brand in 2015, we've had an epic collab with momager, Kris, two collections with Khloe and of course with KKW beauty.
Well now, we are finally (*emphasis on finally*) getting a 'Kendall by Kylie Cosmetics' collab. In perfect Jenner style, these two have not let a global pandemic stop the hustle and have brought us the moment we have all been waiting for.
The iconic duo both took to Instagram this weekend to reveal the launch in a very Jenner-style sultry promotion video and layout of the products. "I've been so excited to finally collaborate with my sister. With everything that's going on, it's been pushed back a lot so I'm very happy to be finally showing you guys," said Kylie in an Instagram story.
In terms of the collection, we can really see how the two sisters' styles have merged together. We've got a neutral vibe that Kendall is so well known for, as well as a pop of colour from Kylie's end. The best of both really.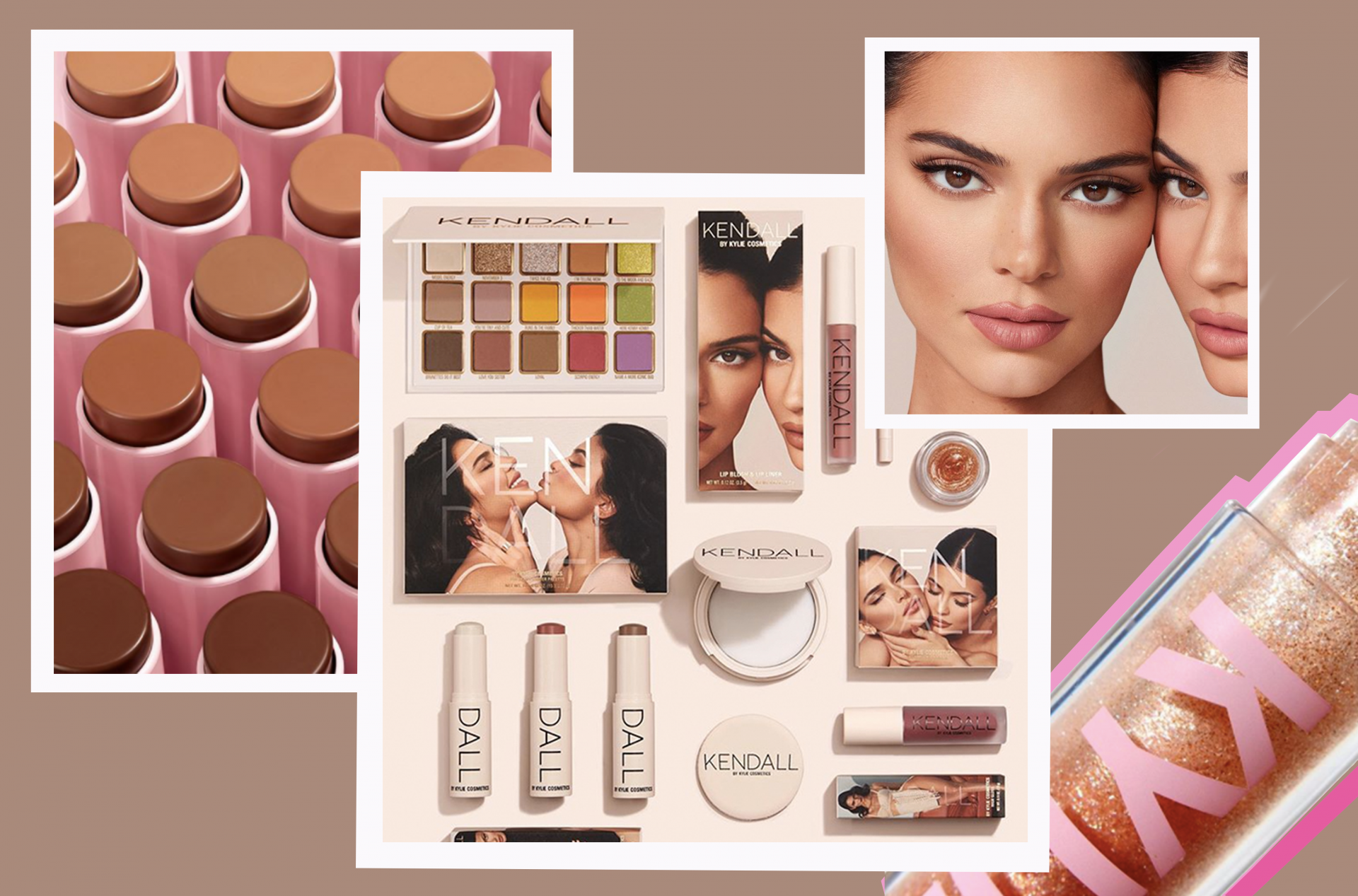 The sisters have introduced brand-new products to the Kylie Cosmetics family including a shimmery eye gloss (special request by Miss Kendall Jenner) as well as contour sticks (yes, we are all thinking KKW Beauty rivalry) and a blotting powder.
While we cannot wait to dive into new products, of course, it wouldn't be Kylie Cosmetics without some classics. The 15-shade shadow palette contains an assortment of shades going from one extreme to the other and names like 'Here Kenny Kenny' and 'Name a More Iconic Duo.' Very 'Jenner', right?
And if we know Kylie, which we do, the collab wouldn't be complete without some lip products; and we haven't been let down in that department. The collection features a new Lip Blush Kit named 'Sister Sister' which features a liner and semi-matte liquid lipstick. We certainly are not complaining about another Kylie Lip Kit here.
Kendall x Kylie from Kylie Jenner Youtube Channel.
If it couldn't get better, to support the BTLM movement, the Jenner sisters revealed that a portion of all sales will be donated to organisations that defend the rights of black trans people.
Yes, we have spent many impatient years waiting for this drop. So why didn't this collab come sooner? Well, Kylie explained that she hadn't been able to work with her supermodel sis, as Kendall was under a contract with Estee Lauder. Well, move aside Estee, Kylie Cosmetics is coming through. The time has come.
And you haven't got long to wait! The collection will be launched on the 26th of June on Kylie Cosmetics. Time to start clearing some space in your makeup bag.
Words by Clare Stephenson
Graphics by Clare Stephenson