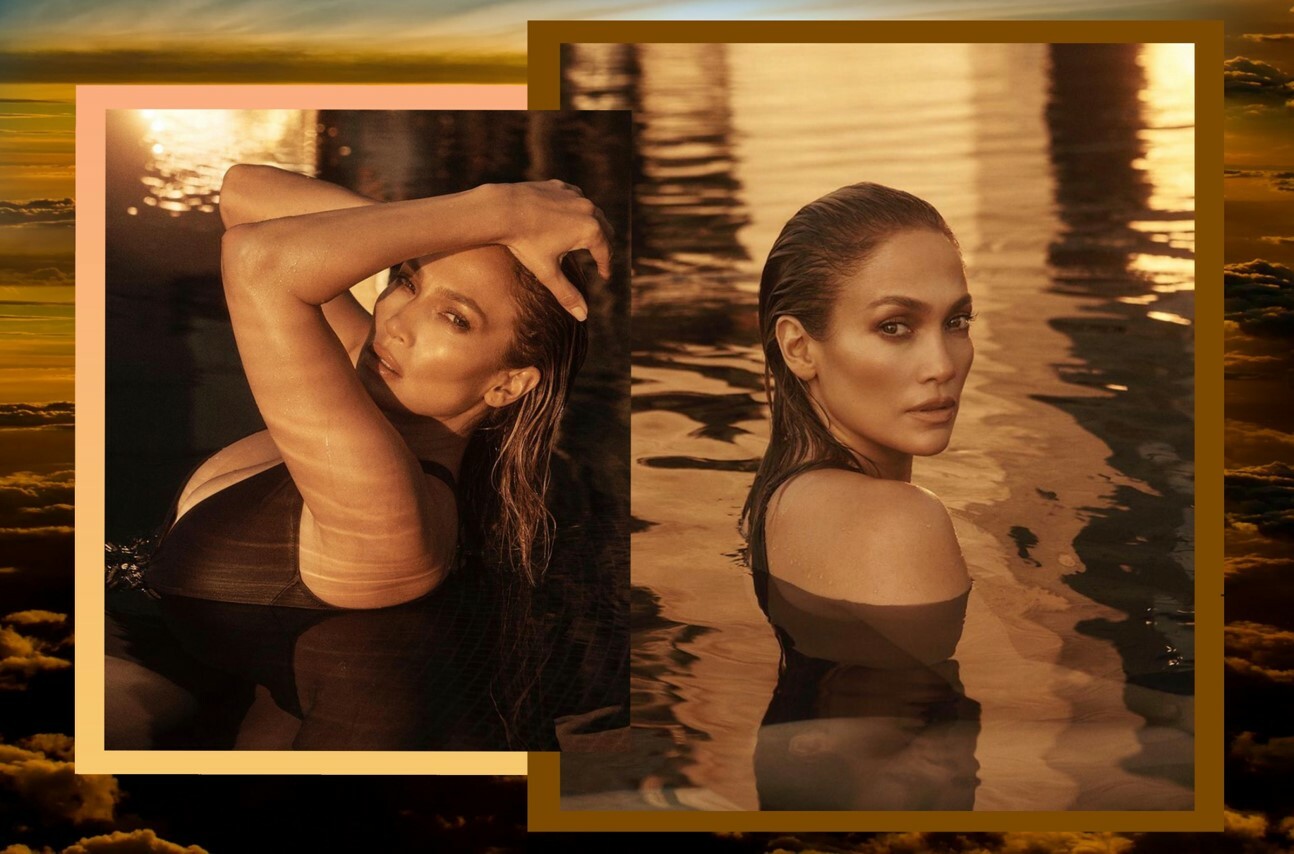 There is a glowing light at the end of the bleak tunnel that is 2020. January 1st is kicking off 2021 with a bright start, as JLo confirms her new cosmetics line, JLo Beauty. The 51-year-old mogul has been dropping hints on her instagram over the past three months, alluding to a new project she has been working on.
A selfie captioned: "Bronze Glow. JLo Beauty Coming Soon", confirmed that she would be dropping—a presumably bronzed, glowing and rich-toned—makeup line. "This isn't just a passion project, it's a 30-year dream. I can't wait to share my skincare secrets with you!!", stated the icon on instagram, accompanied by a video of Lopez posing on a beach with glistening, honey-like skin.
JLo is no stranger to the beauty industry, and with her original perfume franchise—an absolute staple for every gal in the 00's—estimated at being worth over $2 billion, we have high expectations for this new line (and all the faith in the world).
The popstar revealed way back in 2018 that she will be coming out with a cosmetics line, but wanted to take her time and not rush the process, stating, "I've been working on it for a long time because I don't want to put just anything out".
People have been taking to social media to express their excitement for the coming beauty line and the influx of positivity is undeniable. It's no surprise that people are anticipating this launch; the pop sensation arguably has become known for her warm and shimmering complexion just as much as she has for her acting and singing achievements.
JLo Beauty drops officially January 1st ; however, the official Instagram account of the beauty brand (@jlobeauty) has confirmed that "early access" will be available from December 8th, 2020.
Words by Luke Nolan
Graphics by Sophia Zenonos