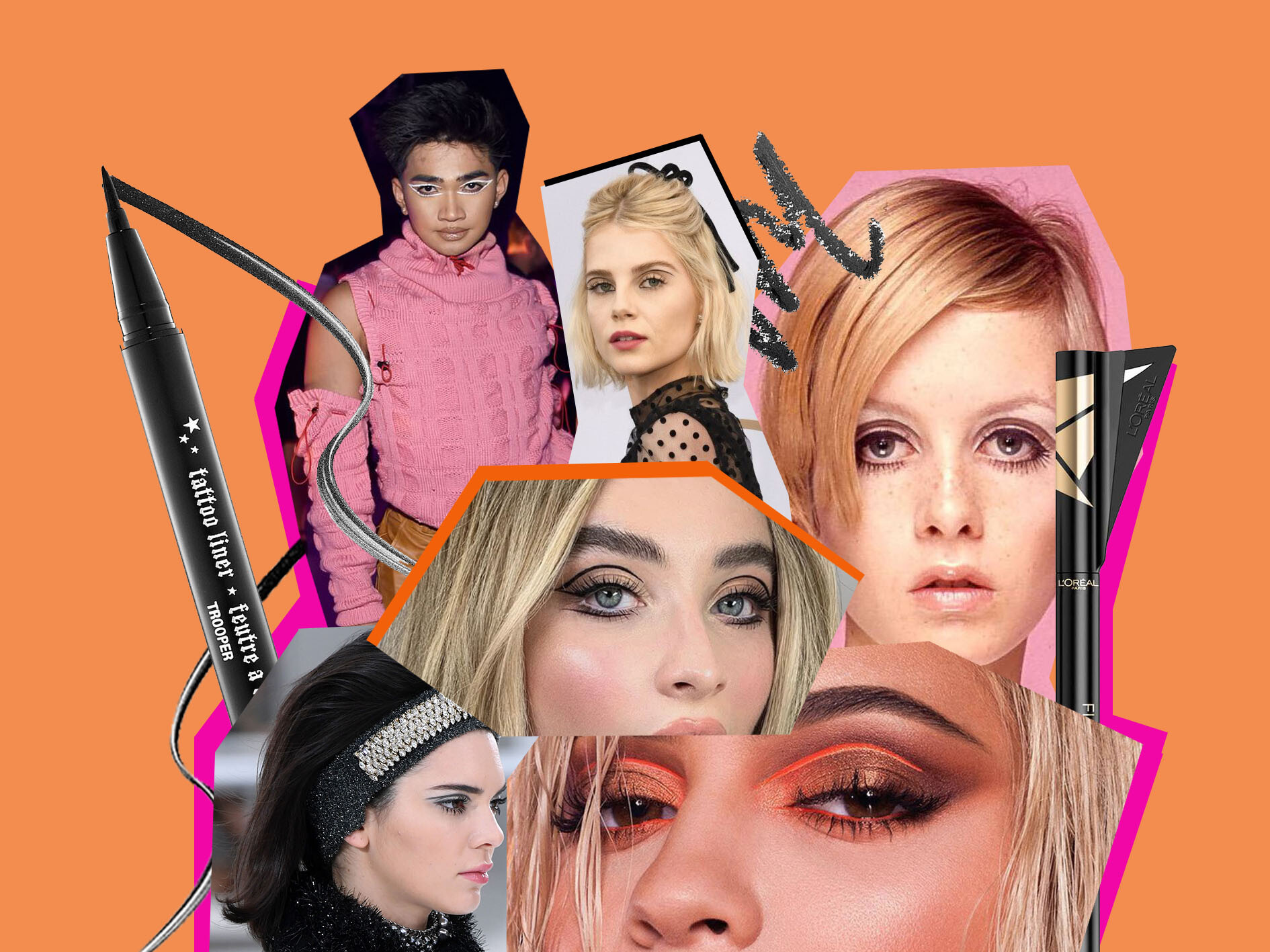 If you thought winged eyeliner was hard, well you're in for a treat. Yes, this beauty trend kind of looks like it came straight out of a Picasso, but its 2020. The start of a new decade. I think we deserve to be a little daring, right? At one point it was all about the neutrals. That classic 'no makeup make-up look' with flawless foundation, faux freckles and perfectly flushed cheeks. Well, now we are brave. We are bold and we ready to press the refresh button on a classic vintage beauty look.
Introducing the "Floating Liner". The what, you say? If you don't know what that is, let me fill you in. The idea is to take your usual eyeliner pen and draw a graphic curved line in between your crease and your eyebrow. It's not quite the same as a cut crease, which is blended into your eyeshadow, and it's not winged eyeliner, which is sitting on your lash line. This bad boy is sat right in the centre of your lid. Waiting for the whole world to see.
I know it looks scary. I know it looks just as hard, if not harder, than attempting winged liner. Trust me, I get you. I know that exact feeling when you have mastered one eye and just don't have the courage to move onto the next. All in fear that they will look completely uneven. Well, don't you worry. Practice makes perfect and with this eye look you can forget about the eyeshadow. All you need is a bold eyeliner, something like the Kat Von D 'Tattoo Liner', and just a touch of gumption. You've got this.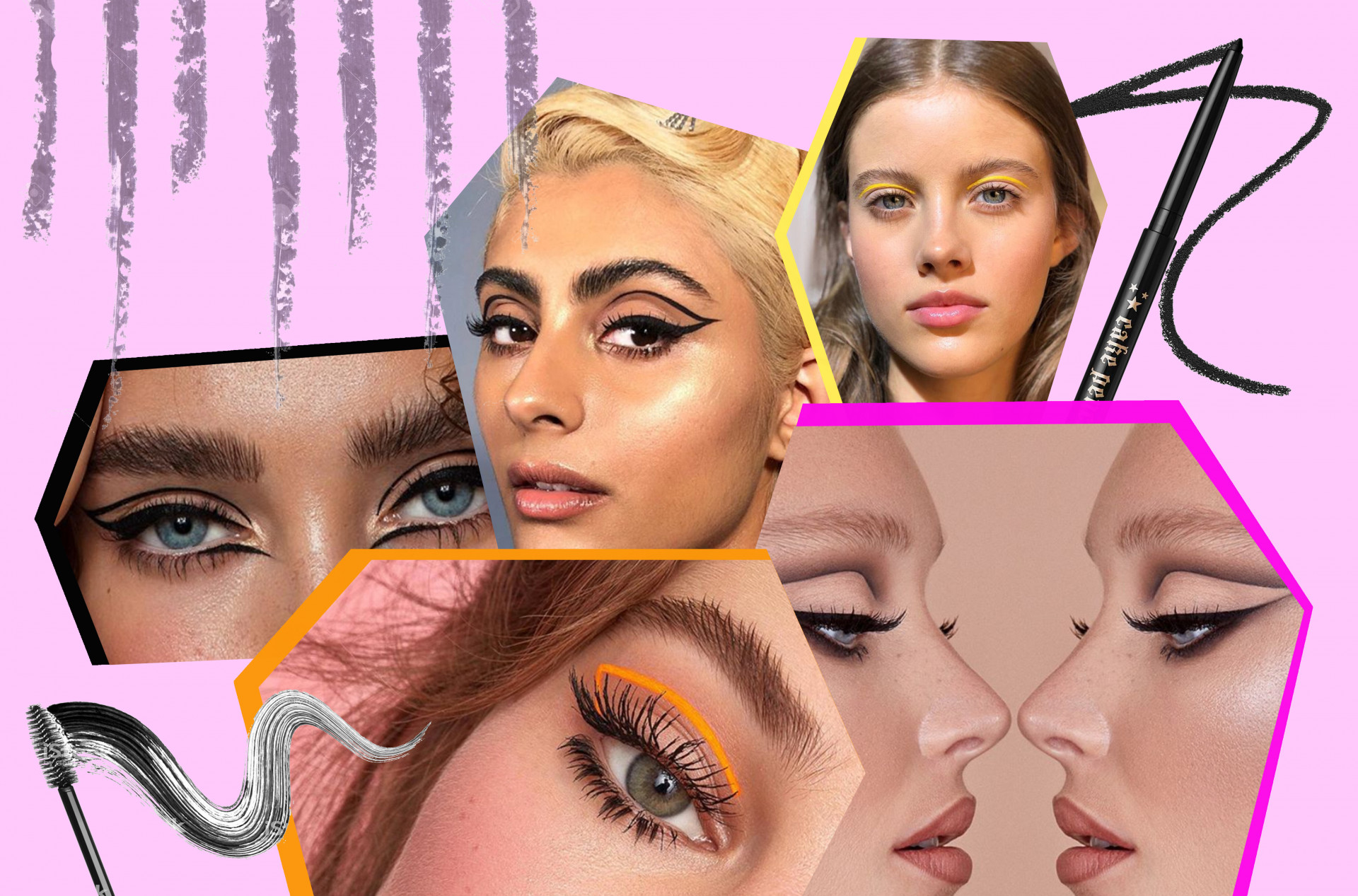 It's that perfect balance between simplistic and daring. Bold yet timid. It allows us to experiment again with our makeup and to let our inner child shine through. Makeup artists have put down the black's and brown's and are bringing back the pastels and fluorescents. If you're going all out with your liner, you might as well take it all the way and add a pop of colour with a fuchsia pink or jet blue. Yes, I know, did someone say 60's? I am getting serious Twiggy vibes right now.
Yes, it's wild. Yes, it's a bit crazy. No, you may not want to wear it on a late-night run to the shops. But I think we are all slightly mad about it. It adds that perfect little something to turn your makeup into a work of art that will get heads turning your way. And with the festival season closely approaching, it gives you just enough time to perfect your craft.
Words by Clare Stephenson
Graphics by Clare Stephenson
, , , , , , , , , , , , , , ,