Get to grips with your sun care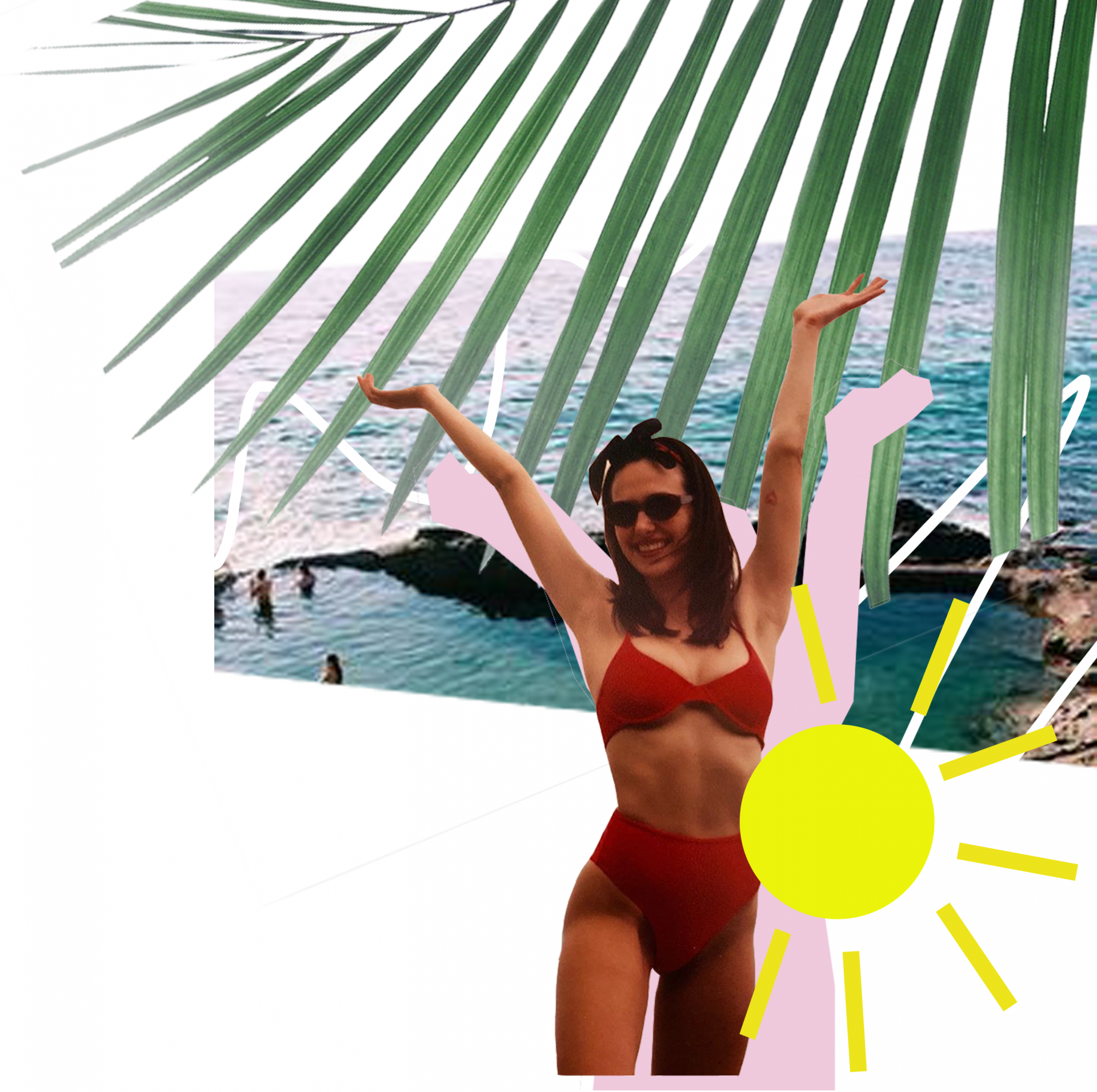 Remembering to look after your skin in the sun is just one more thing to worry about as the summer months are fast approaching.
Applying sun cream on holiday should always a staple in your routine, but remembering to put it on before applying makeup every day is a struggle a lot of us forget about.
And much like any skincare product these days, there's an over-saturation in the market – finding what sun cream works best for your skin is challenging, whether that's what brand, what factor, or even what type of SPF.
Here's Voir's breakdown of sun care.
Chemical
Chemical sun creams work by absorbing UV rays, then transferring them to heat where they dissipate on the skin's surface.
These type of SPFs usually end in '-benzone', or begin in 'oct-'. Plus, they're a preference to makeup wearers and those with darker skins as it comes out clear, so you avoid that sombre grey and chalky look.
While the benefits of chemical sunscreen are aesthetically pleasing, the destructive elements of these SPFs outweigh the benefits.
As Earth Day was celebrated recently, being environmentally conscious has become of great importance and a major topic of discussion within the beauty industry. Unfortunately, chemical SPFs are incredibly toxic to sea-life and marine ecosystems such as coral reefs.
It's because of their toxicity that they're banned in Australia and Hawaii, with more countries on the way to creating legislation to ban them.
Plus, if you have sensitive skin, such as rosacea, eczema, or acne, it can be quite irritating to the skin due to the nature of how the chemicals transfer UV to infrared.
As consumers, our main issue with chemical SPFs is that most sun creams available are a mixture of both chemical and physical, so it's best to always double check the ingredients list. The most significant ingredient is always listed first, so make sure a physical SPF is up there!
To avoid chemical SPFs as best as you can, check out the guide to the 'Awful Eight' when thinking about your summer purchase. But be careful are sometimes they will list them as something more complicated.
"Awful Eight"
1. Oxybenzone
2. Octinoxate
3. Octocrylene
4. PABA (Aminobenzoic Acidm5)
5. Enzacamene
6. Octisalate
7. Homosalate
8. Avobenzone
Physical –
Physical SPFs, on the other hand, protect you from sun damage by reflecting UV rays, so they bounce off your skin. These are the culprits of that infamous white hue we all hate when applying sun cream. However, they contain a more natural array of ingredients and always contain zinc and titanium oxide which are much better on the environment and are generally preferred by dermatologists as the leading way to protect yourself against sun damage. Sun care is complicated! But fear not as we have listed the best Physical SPFs around.
Best Physical Sun Creams –
Oily/Acne Prone – La Roche Posay Antithelos XL
• SPF 50+
• Dermatologist tested
• Non-comedogenic
• Paraben-Free
Dry Skin/Sensitive – SkinCeuticals Ultra Facial UV Defense
• SPF 50
• Dermatologist Tested
Best for Dark Skin – Clinique Mineral Sunscreen Fluid for Face
• SPF 50
• Oil Free
• Fragrance-Free
• Allergy Tested
Factor –
Another security to keep an eye out on when using any sun cream is making sure it ensures broad-spectrum protection from both UVA and UVB rays, and are at least an SPF 30. The smaller the factor, the less time you will be protected – as a general rule of thumb think of the factor number as the time you can be out in the sun, ie. Factor 15 = 15 minutes.
SPF powder –
Finally, we need to be reapplying SPF about every 2 hours to be fully protected.
So while you may think you're being a good girl applying your SPF on in the morning and using an SPF in your foundation, by lunch, you may be completely unprotected depending on how oily you are.
By the time you're off to a rooftop bar for after work drinks, you're not wearing any protection at all.
SPF infused powders can help fix that problem. Not only do they stop you getting oily throughout the day but it's the easiest and quickest way to keep protected.
New IT brand Supergoop!(not related to Goopby Gwenyth Paltrow) has a powder SPF all in a compact brush, or try IT Cosmetics' compact powder with SPF 50
Great to chuck into your bag and reapply throughout the day.
Happy safe-sunning!