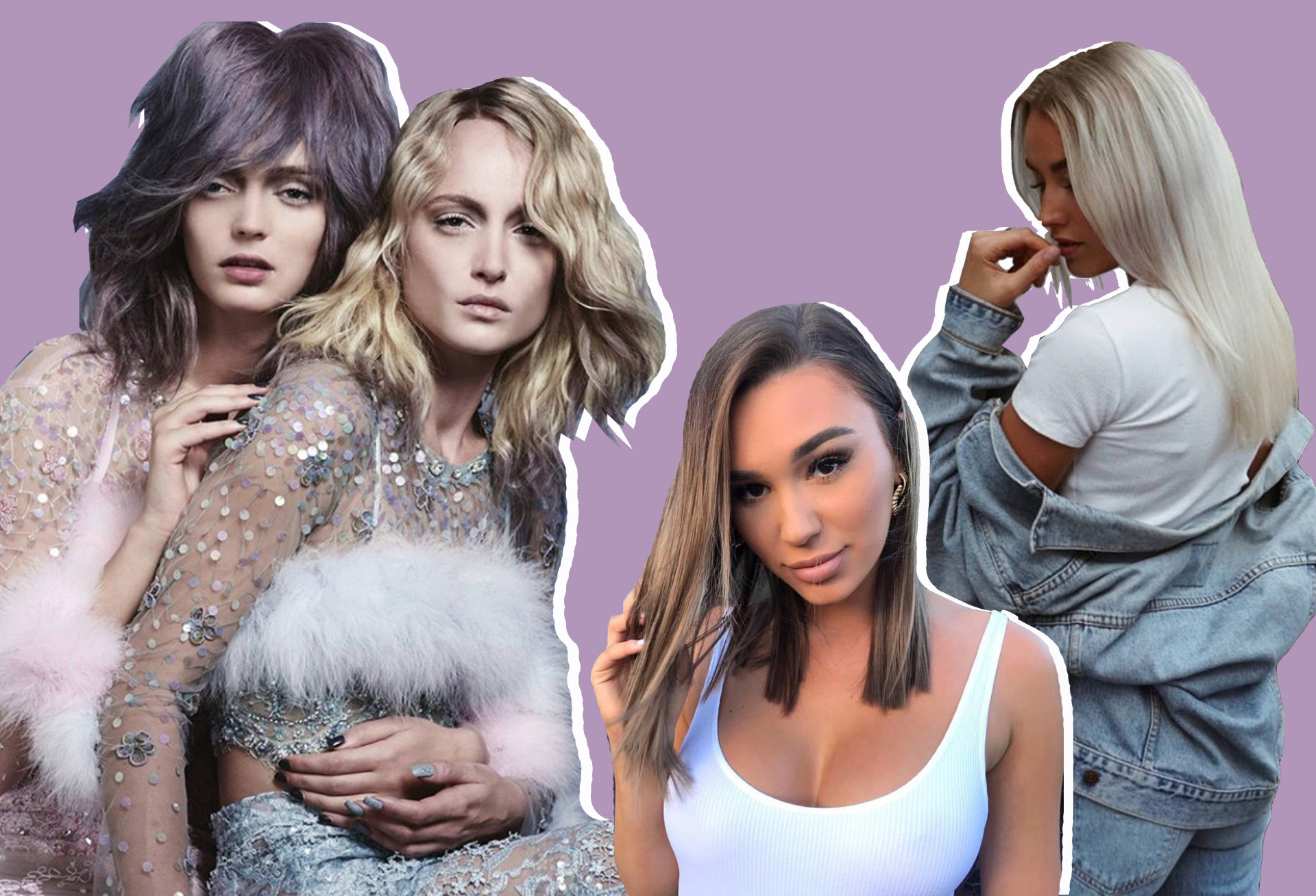 As lockdown gradually brought everyone's lives to a complete halt and we scribbled over all the plans for the foreseeable future our diaries held, never mind the date you had planned for next month or your cousin's wedding- the real heartache occurred when you had to (begrudgingly) put a big fat cross through 'hair colour appointment'.
A lot of us are feeling at a loss right now; the feeling of helplessness you might be feeling as you watch the colour that your stylist painstakingly picked out for you slowly vanish as your lighter roots begin to appear, and then dominate your hair turning your once luscious locks into a kind of upside-down balayage gone-wrong. Or the agonising feeling as your build-up of carefully chosen high-lights and low-lights fade right before your very eyes. Then there are the boyfriends, husbands and partners of the 'blondes' of the world are gradually realising that they've actually been with an undercover brunette all these years.
To take your mind off the state your hair might be in right now, and give you a little bit of light at the end of the tunnel, Voir spoke to Fudge Colour Genius Tracy Hayes about how to maintain healthy hair and preserve your stylist's hard work as best you can- ready for the post-lockdown revamp your poor locks will truly deserve!
1) Do you have any tips on how to cover roots and avoid messing up your current hairstylists/colourists hard work?
I would avoid trying to colour your own roots at home, this could result in a hair disaster, and not been able to visit your hairdresser to rectify, so a Root Concealer is a perfect go-to. The Fudge Root concealer is perfect to add a little TLC. These come in 4 shades from light blonde to Dark Brown. You may not be able to go out, but perfect for an instant feel-good factor, and great to look good for any video conference calls! Visit Look Fantastic to purchase.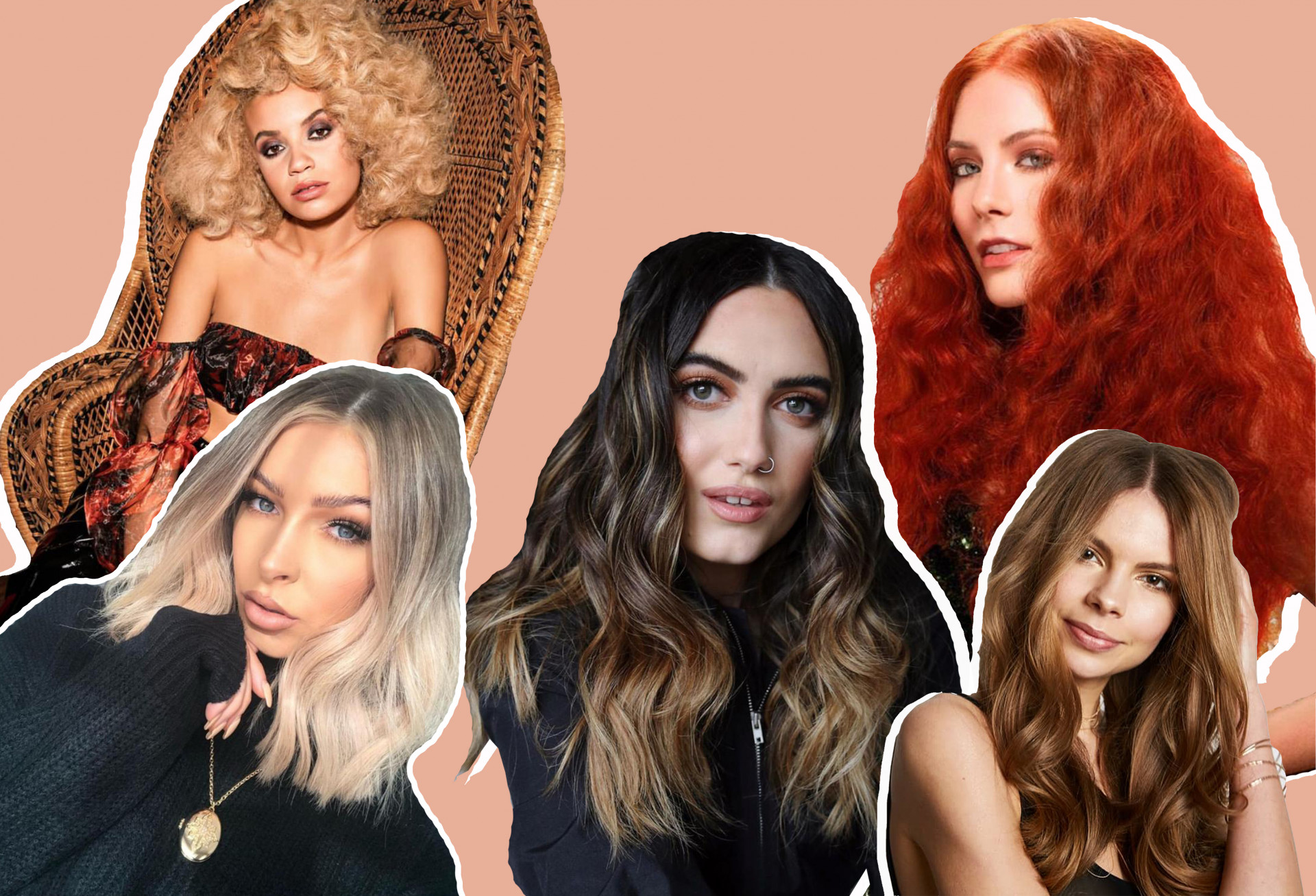 2) What are the best hair shampoo/ products you would recommend to maintain our colour?
For the blondes, which will include all over blondes, highlights and the popular Balayage technique that without regular visits to their hairdresser, will tend to look brassy. So the perfect shampoo & conditioner I would suggest the Fudge Clean Blonde Damage Rewind, this is a violet shampoo that will banish underlying yellow tones, and with added conditioning properties to keep the hair in ultimate condition. For all the Brunettes, providing there are no grey roots, then the Cool Brunette Shampoo & Conditioner is perfect to banish any underlying warmth to the brunettes, keeping the brunette looking cool, polished and expensive looking.
3) Are there any hair treatments we could make at home to help with condition from our kitchen cupboard?
If you are lucky enough to have Rice in your cupboard in these very strange times, preferably Basmati Rice, then this is a perfect solution for a hair treatment for your hair. Simply cook the rice as directed, and keep all the water once the rice is cooked and you have enjoyed your meal! Once you have shampooed your hair the rice water can be applied and left for around 20 mins. With the carbohydrates minerals and vitamins the rice water will contain, it will leave your hair feeling healthier, shinier and fuller.
4) What are your thoughts on Co-washing?
I think this is very much up to the individual on how you personally feel at not washing your hair as regularly as you normally would. I think giving your hair an occasional break and just rinsing with conditioner is certainly not harmful, but if you are thinking of not washing to keep the condition and save hairs natural oils, then there are plenty of hair treatments available, and great shampoos & conditioner's that will keep your hair in prime conditioner. Fudge Damage Rewind Shampoo & Conditioner is the perfect go-to for ultimate condition.
5) What's your favourite Hair Hack?
To add instant colour to your hair then it is always fun to play with hair colour sprays or chalks. These are temporary and will just last one shampoo, easy to apply, and you can use just 1 colour or multiple depending on how creative you want to be. 2. Purchase some hair wefts, these can be clip-in, so very easy to place within the hair. If you buy real hair blonde wefts, then you can have a playful time with our Paintbox, and colour them yourself to suit your mood.
For more, check out Fudge Professional's Instagram @fudgehair
Words by Ella Winfield
Graphics by Katie Janes
, , , , , , , , ,