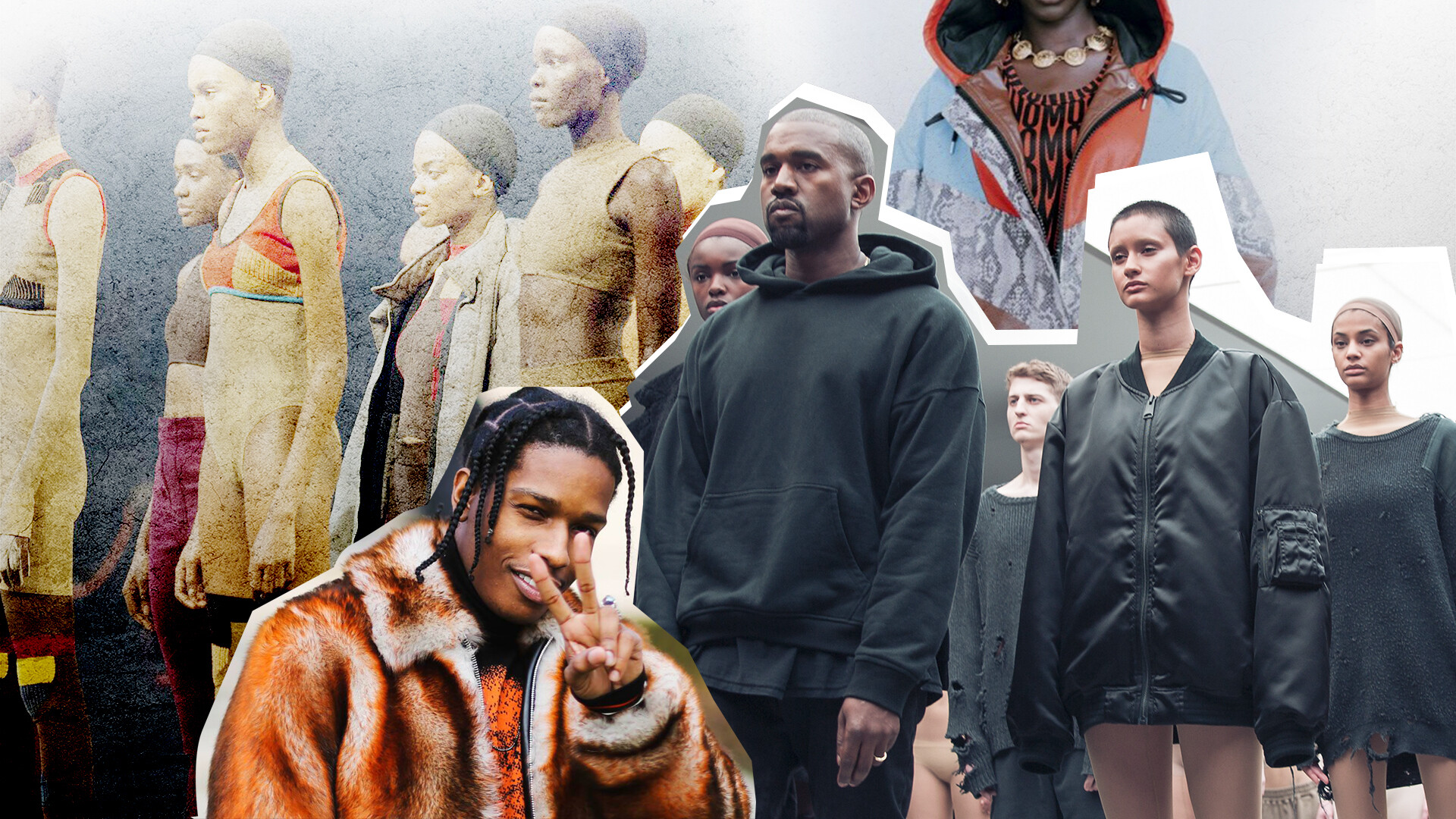 Whether it be Pharrell Williams collaborating with Chanel for his SS19 urban capsule collection, Kanye West dominating upmarket footwear sales with Yeezy Season 8 or A$AP Rocky starring in Calvin Klein's, 'I Speak My Truth' campaign, the current prominence of hip-hop in luxury fashion is undeniable.
Hip-hop has had a historic captivation with high-end fashion, with Dapper Dan's counterfeit Louis Vuitton and Gucci tracksuits stylising the genre throughout the 80s and early acts such as Big Daddy Kane and LL Cool J sporting brands such as Le Coq Sportif and Kangol. Despite this, it is only in the last decade that such interest has been reciprocated by the industry's most prestigious brands. Although, that is not to ignore the several successful fashion collaborations hip-hop has had, with Run-DMC's $1 million endorsement deal with Adidas being the earliest example of this. What it does show is that there has been a cultural shift in the way hip-hop and its unique style is viewed by society.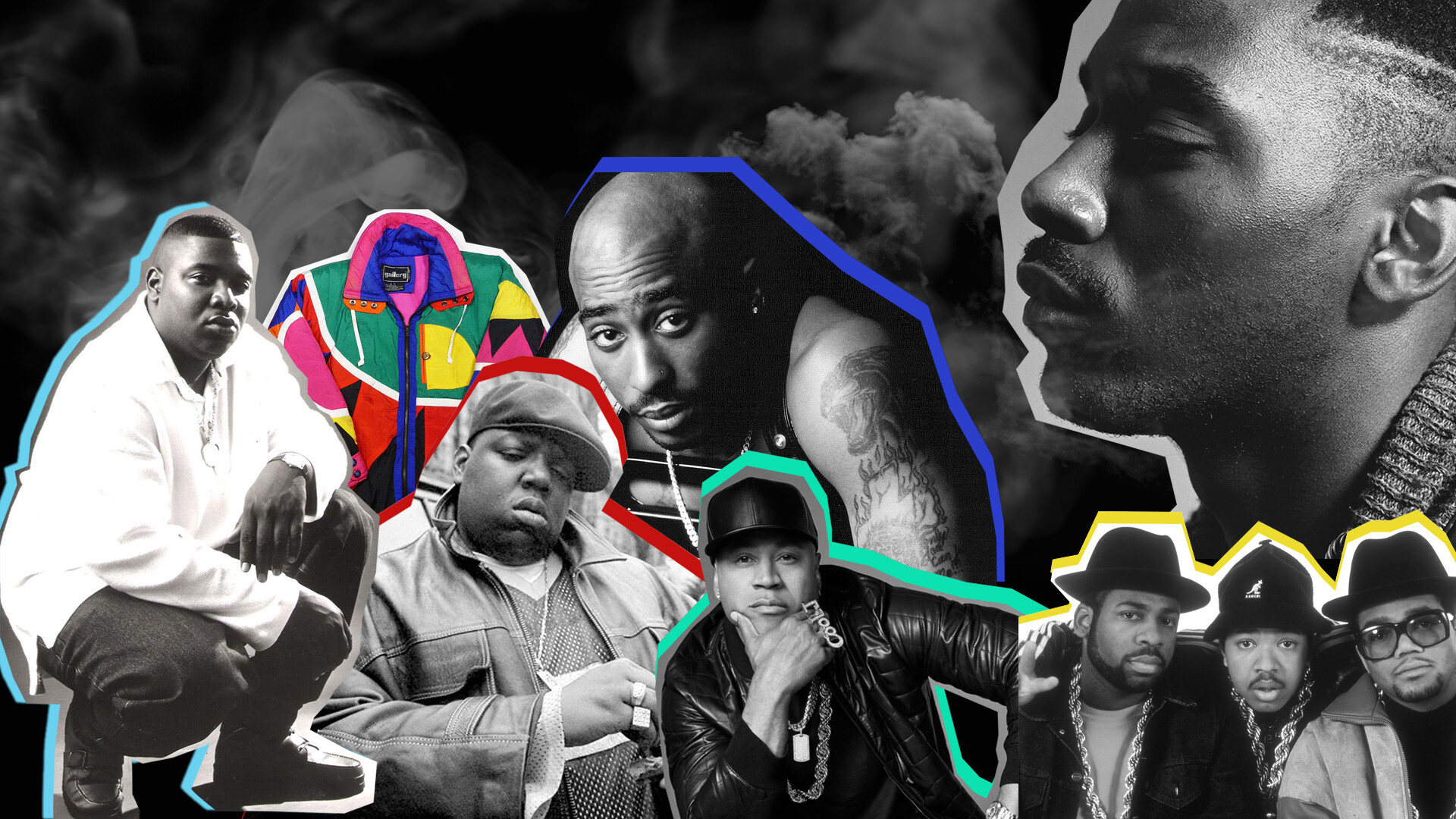 Before the turn of the century the East/West Coast rap rivalry, N.W.A's gangster self- identification and the killings of popular artists, Tupac, Biggie Smalls and Fat Pat, meant that hip-hop had an image of both deviance and danger that no high-class brand of sophistication and elegance would want to be associated.
But when Nielsen Music published that rap had surpassed rock to become the most popular music genre in the U.S, with a 24.5% share in music consumption, the resistance that luxury wear once held against hip-hop soon evaporated. Many artists not only became the face of upmarket brands, such as A$AP Rocky and Dior, but also began to compete with such companies by developing their own fashion lines, such as Pharrell Williams' Billionaire Boys Club, Tyler the Creator's Golf Wang, Lil Wayne's Trukfit and Kanye West's Yeezy collection. And with the likes of Lil Uzi Vert stating, " Honestly, I think I do this [fashion] better than music," in his interview with GQ, this current trend shows no signs of slowing down.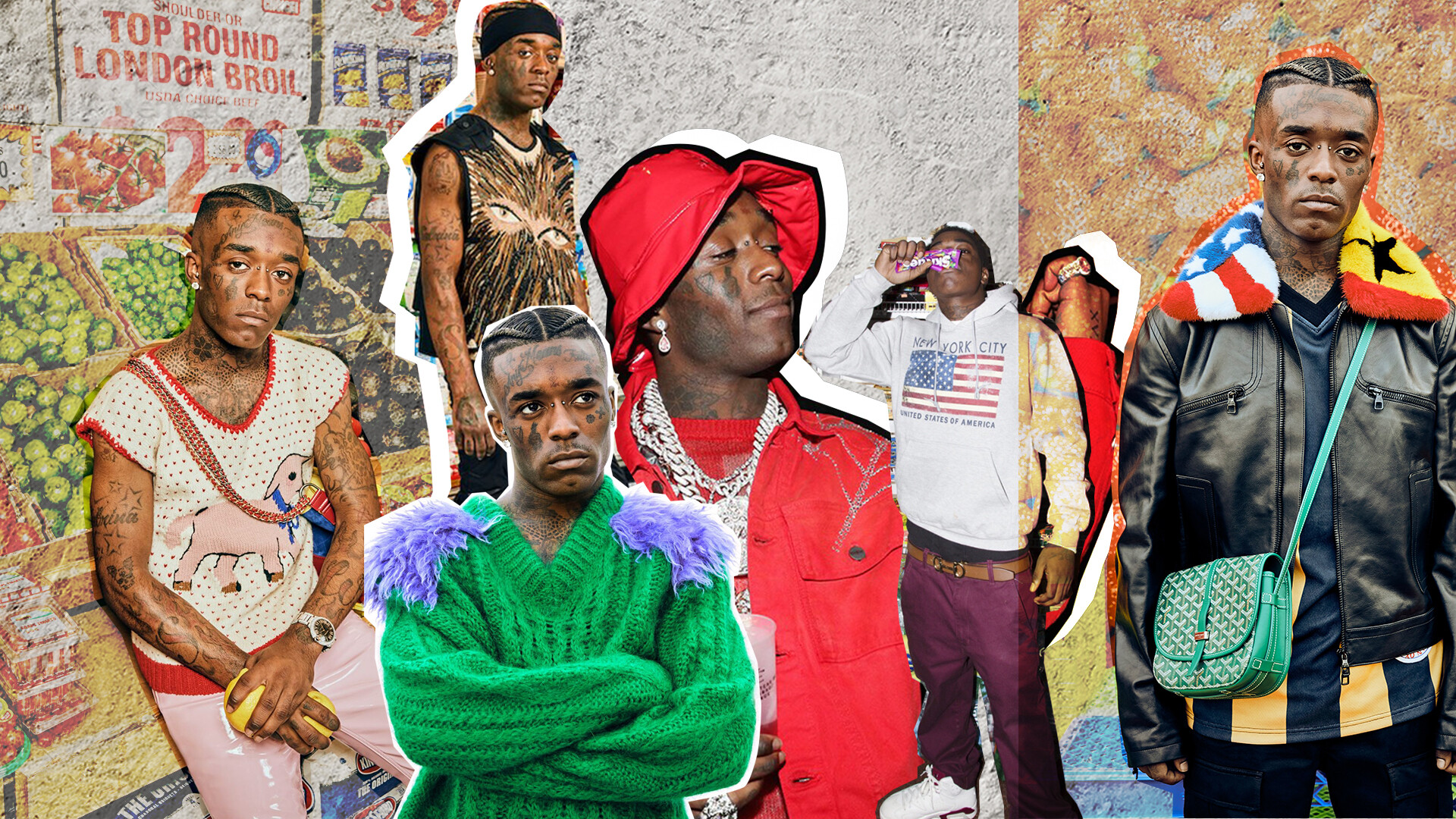 The commercial appeal of hip-hop's expressive street style can be traced back to the genre's former roots as the 'outsider'. Without the pressures of being taken seriously and receiving expert industrial criticism the fashion that evolved out of hip-hop had a certain sense of freedom and eccentricity to the way it was both designed and styled. This is a distinctive feature that has remained to this day, where the notion of 'menswear' is becoming ever transparent as contemporary rappers continue to experiment with traditionally feminine accessories, such as purses, nail polish and crop tops.
Given that hip-hop is now at the peak of its existence, in terms of mainstream popularity, it is no surprise that both leading labels and artists themselves are capitalising on this synergy between the two industries. The question then remains, has hip-hop cemented its place in high- brow culture? Or will the over-commercialisation of the genre's street apparel be to the demise of its popularity?
Words by Charlie Malcolm-Mckay
Graphics by Araceli Alonso
, , , , , , , , , , , , , , , , , , , , , ,